Today, you'll discover the best AI design tools that will help you speed up the design process, improve accuracy and create more innovative designs.
The future of artificial intelligence and its potential for greatness are well known to all of us. But as designers, do we realize how powerful it is and how it relates to us in this way?
A good design in the eyes of the general public is something that makes your website and logo visually appealing. However, a well-composed design is a holy grail that many designers strive for, but only a select few can achieve.
Artificial intelligence has made significant advances in the design and development industries using neural networks, deep machine learning, augmented reality, virtual reality, and mixed reality, to name a few examples.
Artificial intelligence (AI) has been rapidly evolving over the past few years, and there are now a variety of AI content creation tools that designers can use to help them with their work.
The following AI tools for designers will help you save time and get more accurate results.
Let's get into it.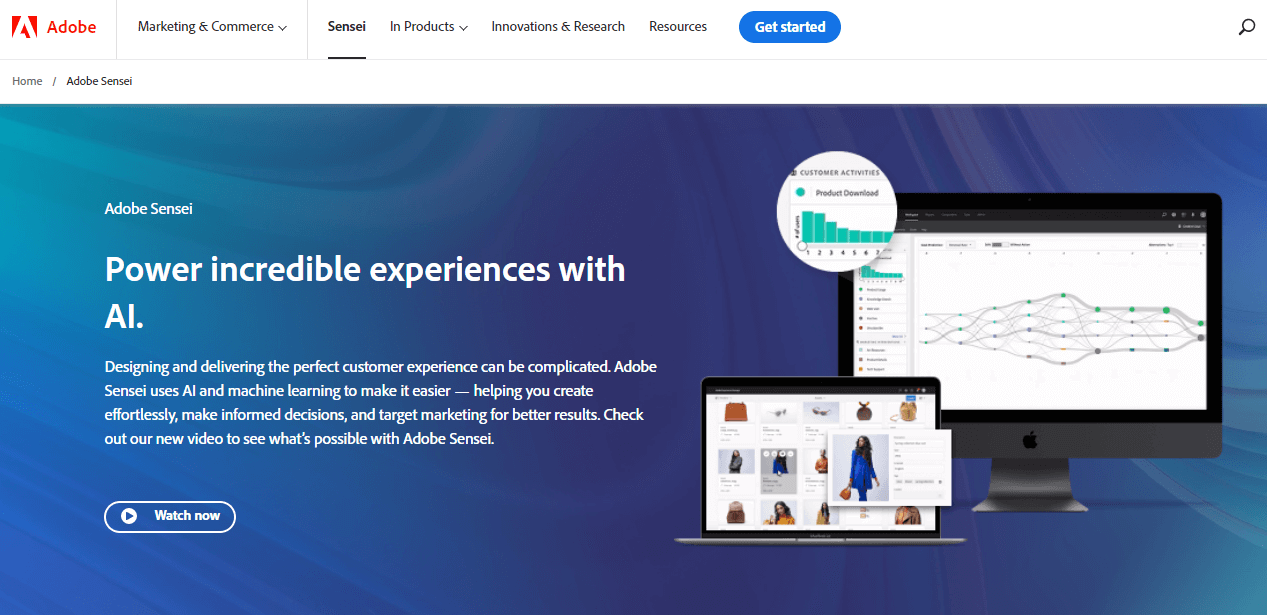 Adobe's new artificial intelligence tool, Sensei makes it easier to create the perfect customer experiences through visual assets by using machine learning techniques.
It can act as your assistant when you are working on creative projects, assisting you in achieving photo realistic effects, finding relevant content through an intuitive search, and other tasks.
It provides real-time intelligence to help designers predict customer behavior and deliver one-to-one customer experiences. It also helps manage assets for increased ROI and makes it easy to find the content when you need it.
You can optimize and scale experiences with real-time intelligence, efficiently deliver one-to-one customer experiences at scale, and engage audiences with custom offers. You can also predict and forecast the impact of different budget scenarios.
It allows you to make required edits quickly and perfectly and provides amazing photorealistic effects. Even finding the right content is easier with an intuitive search. All of these capabilities make Adobe Sensei an indispensable tool for designers.
The AI tool allows to predict customer behavior, deliver one-to-one customer experiences at scale and engage audiences with custom offers. It also makes it easy to find the right content when needed and to make necessary edits accurately.
Designers who are looking for new and creative ways to design their products have no shortage when it comes to Adobe's Creative Cloud suite.
The company offers software like Photoshop, an AI photo editor, which can help you come up with the perfect shape, color scheme, texture – whatever you need create something unique.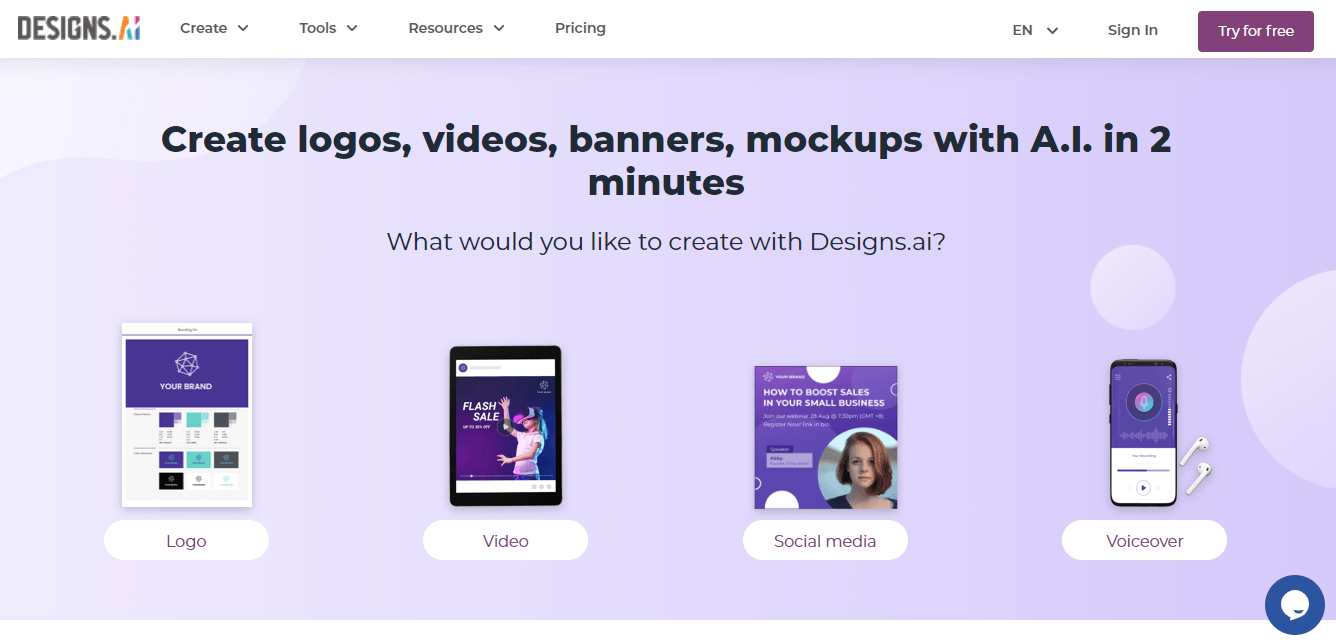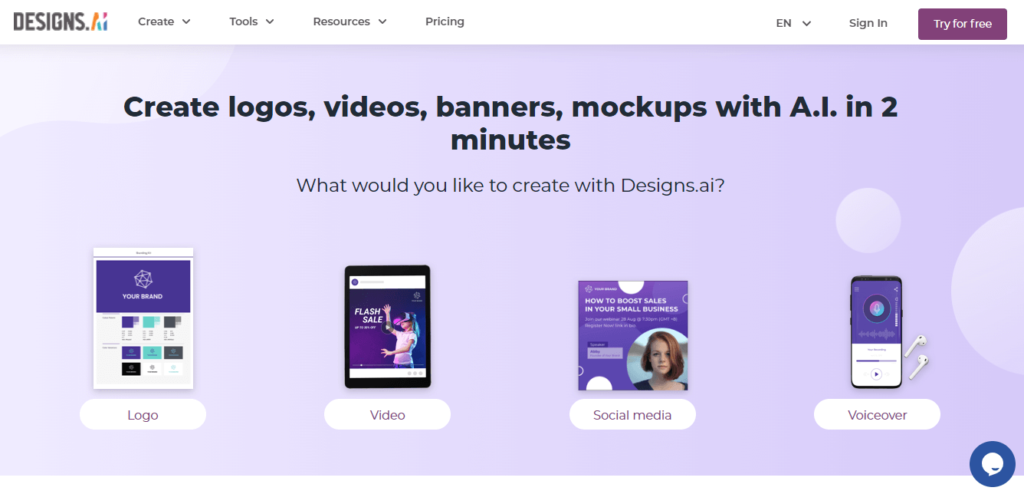 Designs.ai is an all-in-one content creation platform that offers 4 creative tools including:
Logo maker
Video maker
Design maker
Speech maker
With the design maker, you can simply input your text, select a dynamic design template from its huge library of 20,000+ stunning templates to choose from, and use the design wizard to generate hundreds of potential variations.
With Design maker, you'll also get a full branding and social media kit along with story samples and mockups as well as AI background removal, the ability to create designs in bulk, and unlimited logo generation that you can download in SVG, PNG, JPG, or PDF formats.
The software also offers an AI video generator that enables you to transform articles and text scripts into fully-edited videos in over 20 languages. In addition, it empowers you with unlimited projects, team members, and usage of 15 million premium images and video clips.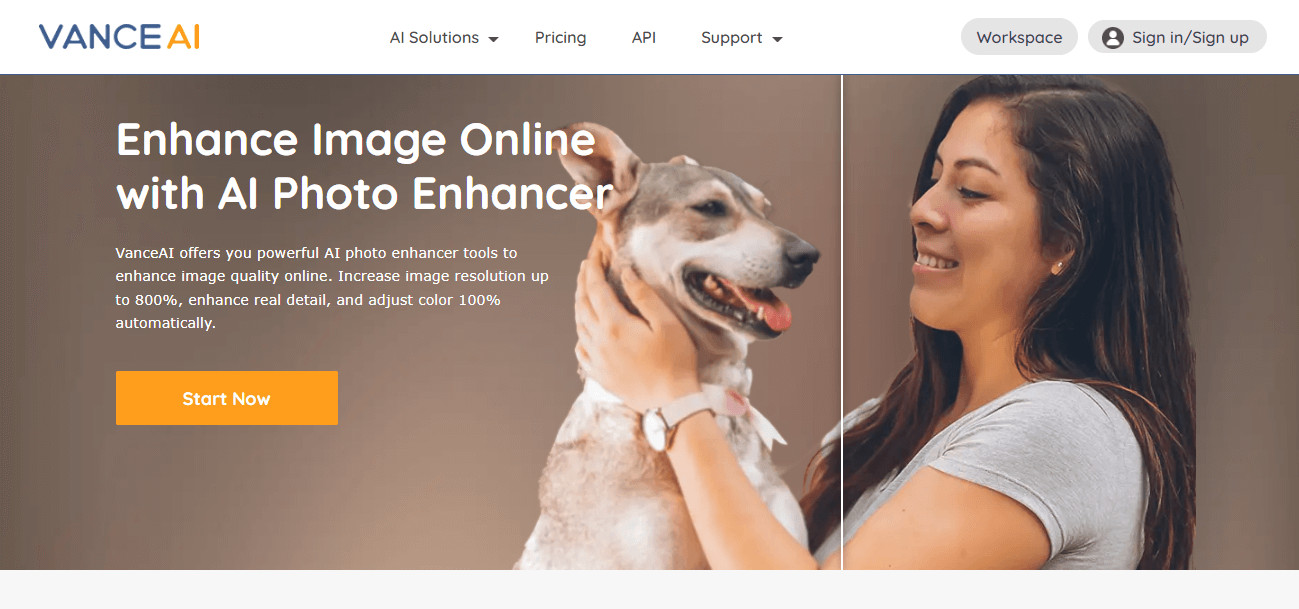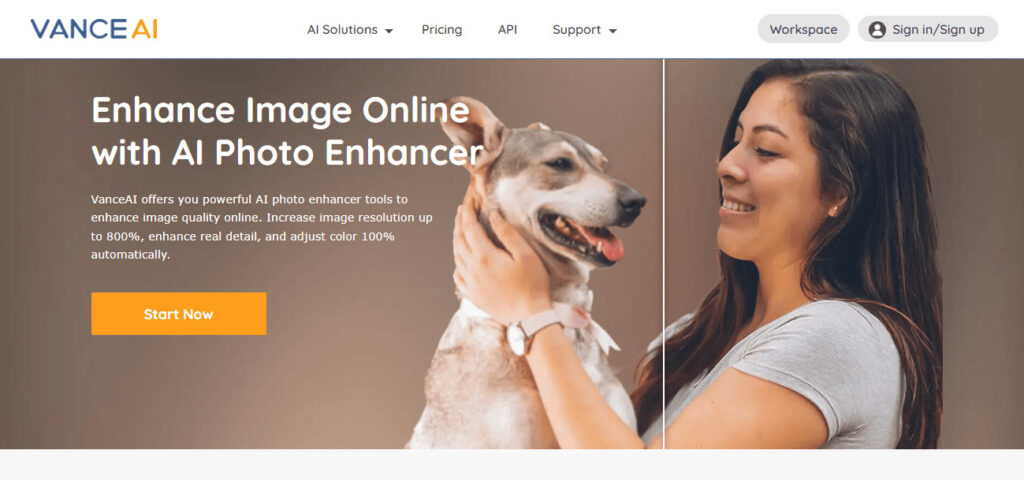 VanceAI offers a range of AI-powered features for enhancing images, including image enlargement, denoising, sharpening, background removal, portrait retouching, and photo dehazing.
The tool also includes a number of productivity features, such as an image compressor, a passport photo maker, and an AI-powered photo colorizer. In addition, VanceAI offers various creative features, such as a cartoonizer and an AI-powered photo restorer. Overall, the VanceAI toolkit is a powerful AI solution with a variety of applications for both productivity and creativity.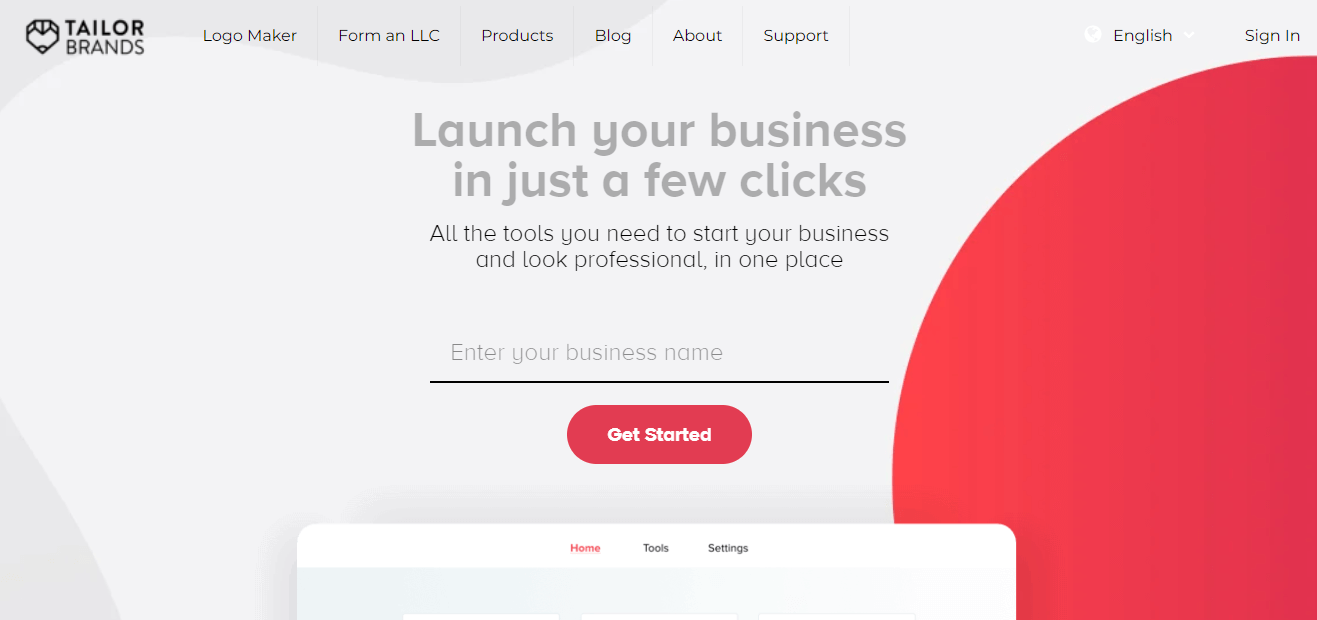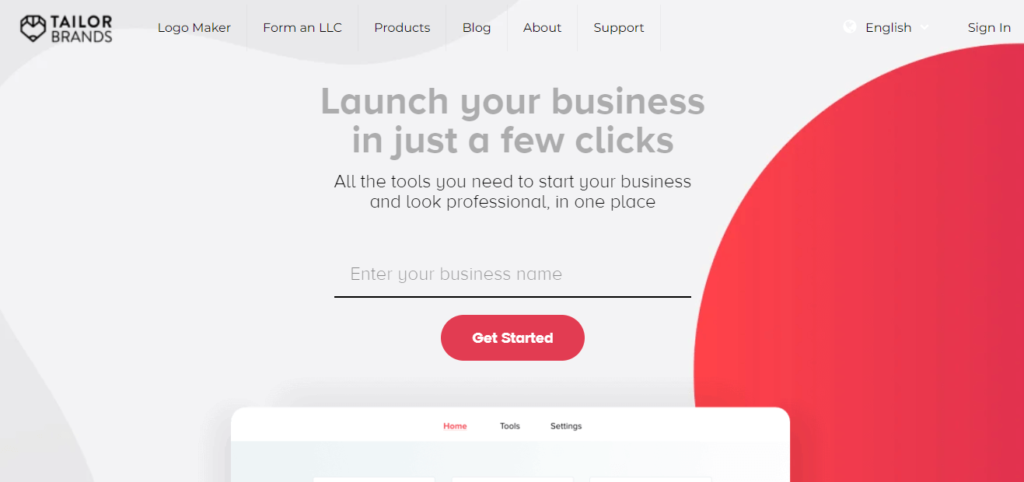 Tailor Brands is highly advanced artificial intelligence-based logo designer that can create visually appealing and distinctive logos for businesses. It can't compete with the creativity of human designers, but it's quick, inexpensive and comes with a slew of customizable features. Most importantly, it can simulate the actions of a human designer by comprehending your design requirements.
It features, including a business card and stationary tool, a special seasonal logo generator, high-resolution logos, full ownership of your logo, social media logo sizes, and a logo resize tool.
With its special seasonal logo generator, you can create a logo for any occasion, whether it's Christmas, New Year's, or Easter. Even if you need it for social media, the Tailor Brands logo generator can create a logo that's perfect for any platform.
When it comes to a business card and stationary tool, Tailor Brands offers many options. You can choose from a variety of templates and designs, or you can create your own. The resize tool feature allows you to easily change the size of your logo, so you can use it on any platform.
Tailor Brands wants to be your design partner. It's an AI-powered platform that offers a full course of both brand and marketing tools, with the goal being for you (the user) not only have access but also to use these resources in order to make something worthwhile on their own terms – whether through logo creation from scratch or card designing skills learned by watching tutorials online.
If you're looking for a tool that can help you design entire precincts, Archistar.ai is worth checking out.
Archistar is one of the best AI design tools for developers. With its AI-assisted design capabilities, you can create complex designs quickly and easily. Plus, Archistar.ai can also help you customize your designs to meet your specific needs.
The tool is designed to help businesses create better urban environments. It does this by providing users with access to data about demographics, zoning, transportation, and more. This data can be used to inform the design process and help create more livable and sustainable cities.
Overall, Archistar.ai is a powerful tool that can help you design feasible buildings. If you're looking for a way to create better cities, this is a tool worth considering.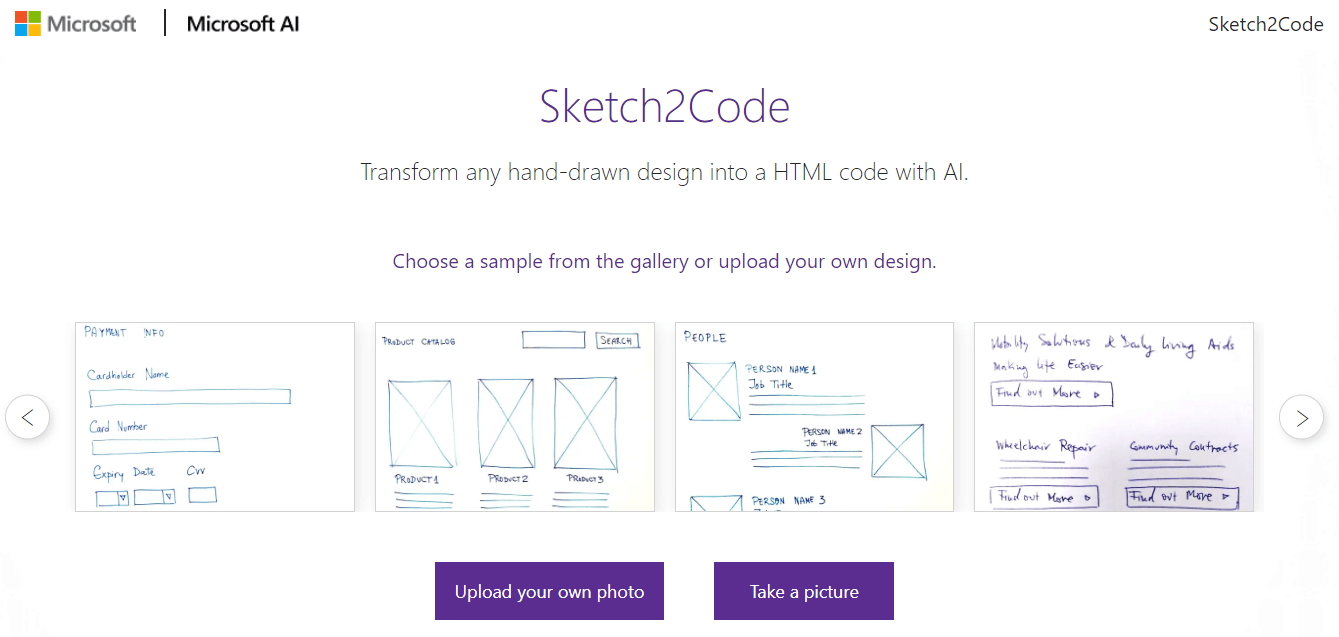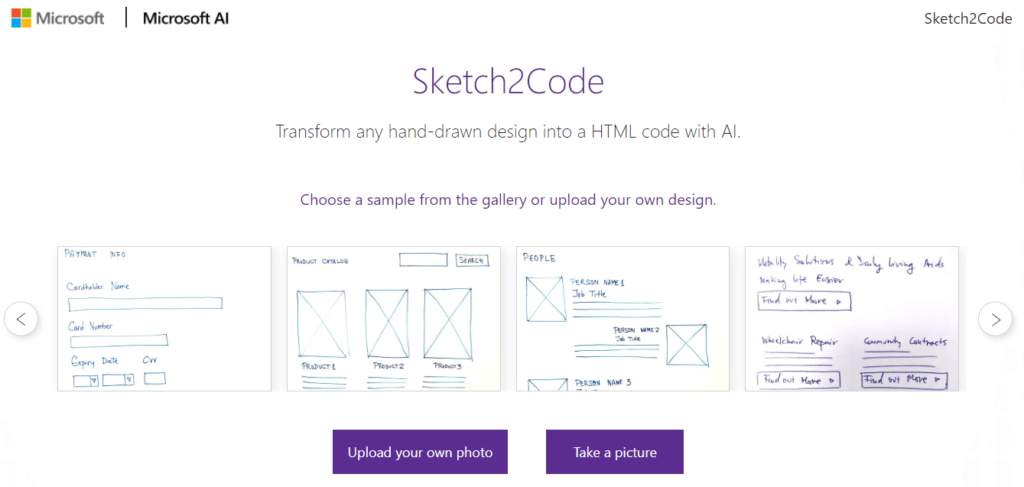 Designers can now take advantage of the power of AI to turn their sketches into functioning HTML code. With Sketch2Code, all you need is a sketch of your design and the tool will take care of the rest, creating clean, standards-compliant code that you can use on your website or web app.
If you're not a designer but still want to take advantage of the benefits of AI-generated code, Sketch2Code can also be used to automatically generate HTML from existing websites or web apps. Simply provide the URL of the site you want to convert and the tool will do the rest, creating code that you can use to build your own site or app.
One of the main functions of the AI tool is to understand the handwritten text. The AI tool extracts all of the handwritten content from the image and then runs it through a text recognition service. This allows for the tool to understand the structure of the handwritten text and then generate HTML code that is clean and standards-compliant.
Sketch2Code is still in beta but is available for free to anyone who wants to try it out. Microsoft is also working on a paid version that will include additional features and support.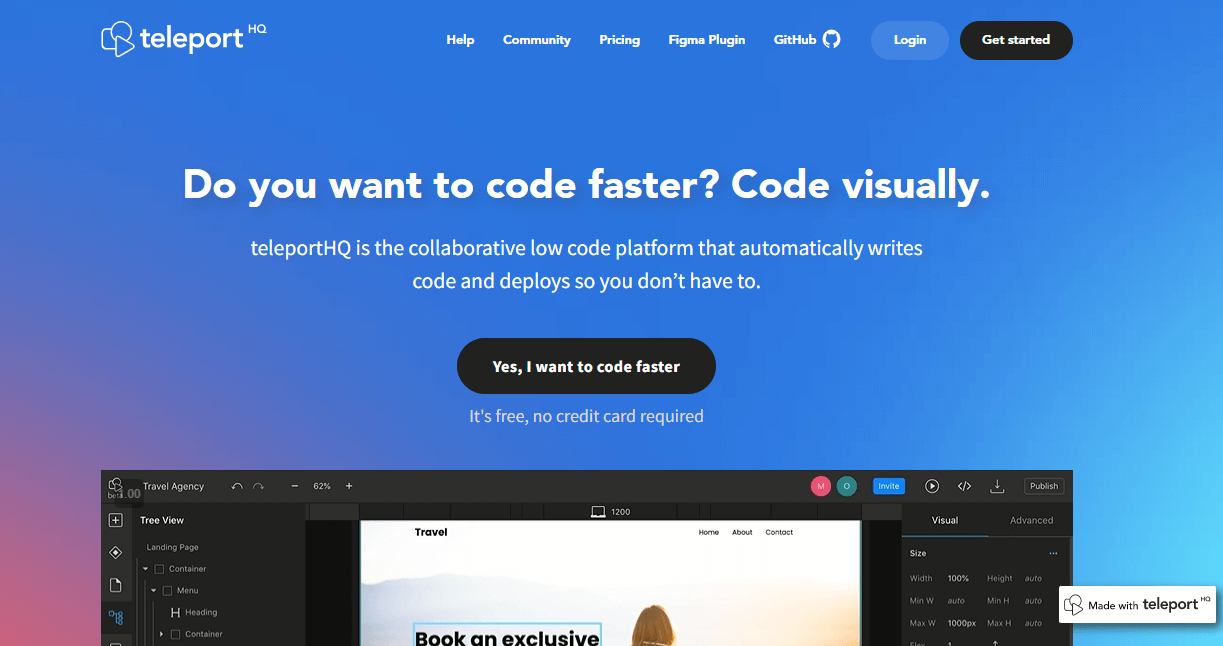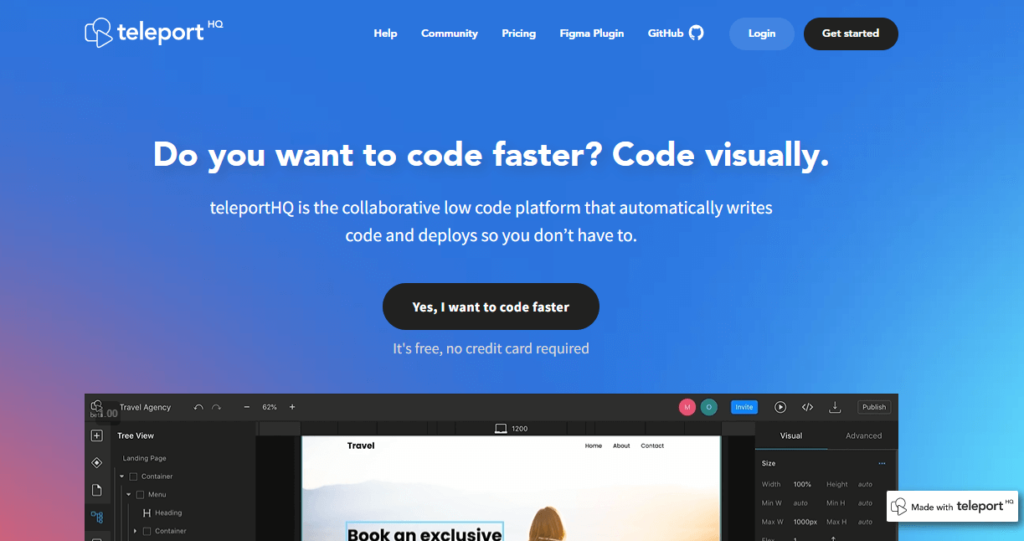 Teleport HQ is a website-building platform that lets you create high-fidelity prototypes. You can also generate real-time code for any target platform with one click and use your user interface in an instant! TeleportHQ is one of the best AI tools for designers that offer free one-click hosting and deployments.
It is also quick and easy to use, with a drag and drop website builder. You can also use it to publish to a custom domain. With a wide range of website templates, it is perfect for those who are looking to create a website from scratch or start from an existing template.
Teleport's software is centered around visual development, augmented with artificial intelligence to transform it in different platforms and languages. It also incorporates team management as the complexity of developing user interfaces increases for mobile and web apps and provides common UIs across these types of apps.
With the use of a drag-and-drop builder, it is possible to add UO elements onto your canvas quickly. TeleportHQ integrates all types and sizes so that you can create any type or size needed for design projects with ease!
The AI tool is integrated with Vercel, making it easy to deploy your sites with Vercel's simple platform. It also offers 1 GB of assets per project and unlimited bandwidth. You can create a teleportHQ account and sign up for free. You can also start from a template or import your design with their Figma plugin. With advanced customization tools, you can make your website truly your own. You can also share projects easily to collaborate with others.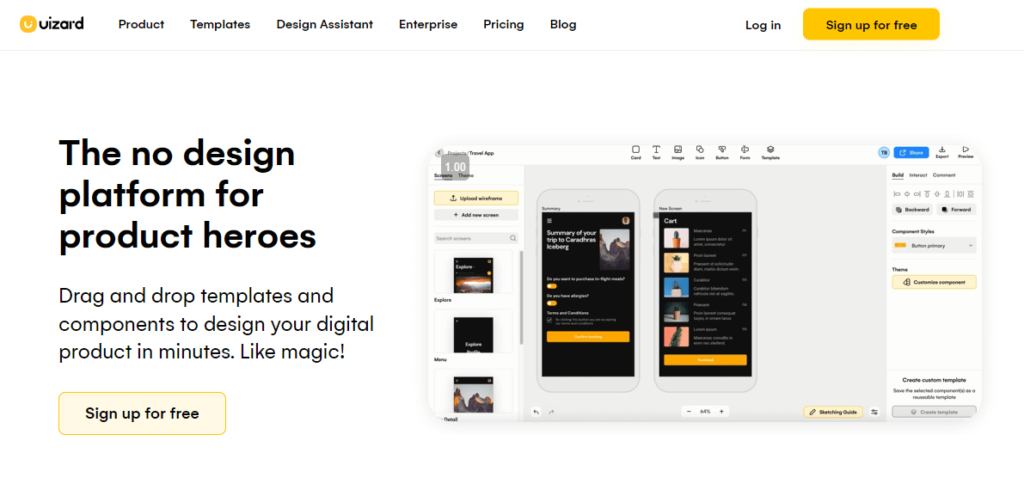 Uizard is a powerful AI-based tool that is especially beneficial to UI designers. With this tools, you can automatically converts a hand-drawn wireframe into a smooth digital design and a front-end code using this tool developed by an international team of engineers, designers, and entrepreneurs.
Uizard is a rapid prototyping tool that allows users to easily create mobile apps, web applications and desktop software. With Uizad you can work on your design project in Google Slides or Keynote while adding interactive components with ease using the drag-and-drop interface of this app.
It's great for people who are familiar not only with some other graphic designing programs but also with how these tools operate – such as creating slideshows from PowerPoint presentations.
Uizard offers a variety of templates to help you test out different styles and explore ideas. It allows you the ability not only to switch between low-fidelity wireframes for clearer illustration but also high-fidelity mockups with themes that add extra flair! Uizard allows anyone, not just designers and creative professionals to work on projects together.
You can also use Uizard to create screens, wireframes, and even entire themes. Uizard also allows you to generate themes from images, URLs, and Sketch files. Uizard is great for collaborating with other designers in real-time. You can also share projects publicly or privately. Uizard also has centralized team administration so you can easily keep track of your team's progress.
To take a photo of the sketch drawn on paper, all required is a smartphone with a camera. In a matter of seconds, Uizard will transform it into an exact prototype for you.
As soon as the design has been converted to digital format, you can personalize its style guides, export the design to sketch, and finally create the front-end code.
Uizard employs artificial intelligence and machine learning models, computer vision technology, and deep learning networks to convert the sketch into digital design and code.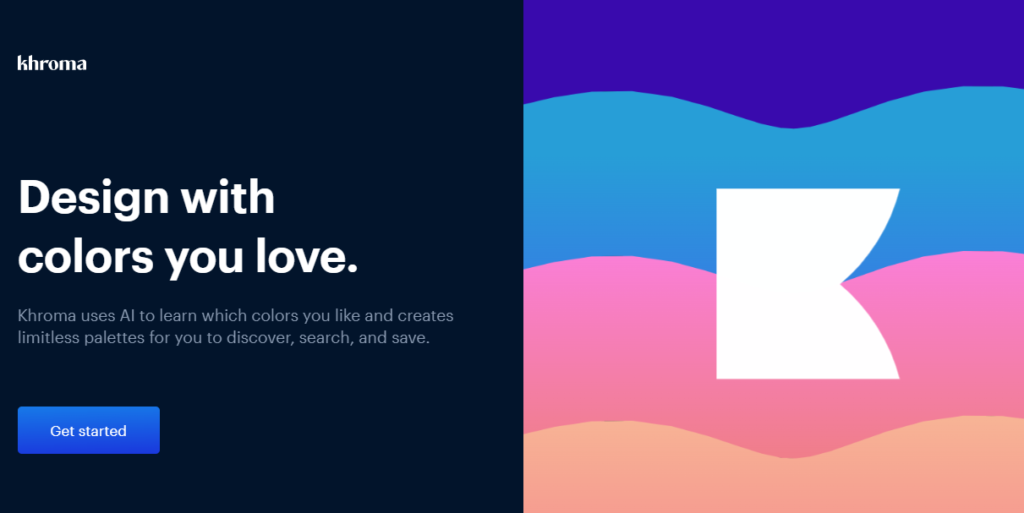 Color is one of the fundamental elements of graphic design, and as such plays a critical role in the success of your designs. It is also one of the most challenging elements to master.
Khroma is an AI tool for designers who are looking for ways to create unique color schemes.
The tool uses artificial intelligence to recognize the set of colors that you enjoy or that you frequently use. And it automatically generates a palette for your future designs. It also allows users to search for specific colors and save their favorites.
It creates infinite combos and provides users with the ability to view colors in typography, gradient, palette, or custom image form. The tool has learned from thousands of popular human-made color schemes and provides users with great results. Overall, Khroma is a perfect tool for designers who are looking for unique color combinations.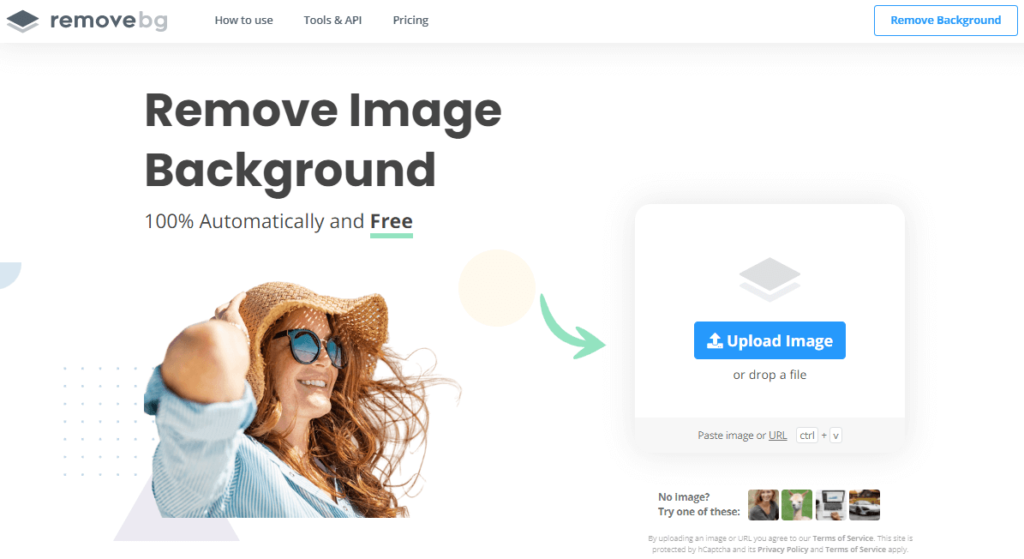 This tool is incredible for quickly removing the background from images. Simply drag and drop your image into the Remove.bg interface and it will automatically get to work, outputting a clean image in seconds. You can even batch process a folder of images all at once.
With a wide range of plugins and an official app, Remove.bg is one of the most versatile and user-friendly AI tools for designers out there. You can access Google photos, Mallabe images, Unsplash, and other tools to make your work easier. It doesn't matter if you're using Windows, Mac, or Linux – Remove.bg will work flawlessly on all three operating systems.
Overall, Remove.bg is changing the world of photo editing through artificial intelligence, speed, and ease of use! It will remove backgrounds from any image in five seconds so you can get back to your work quicker than ever before without sacrificing quality or reliability – even on mobile devices.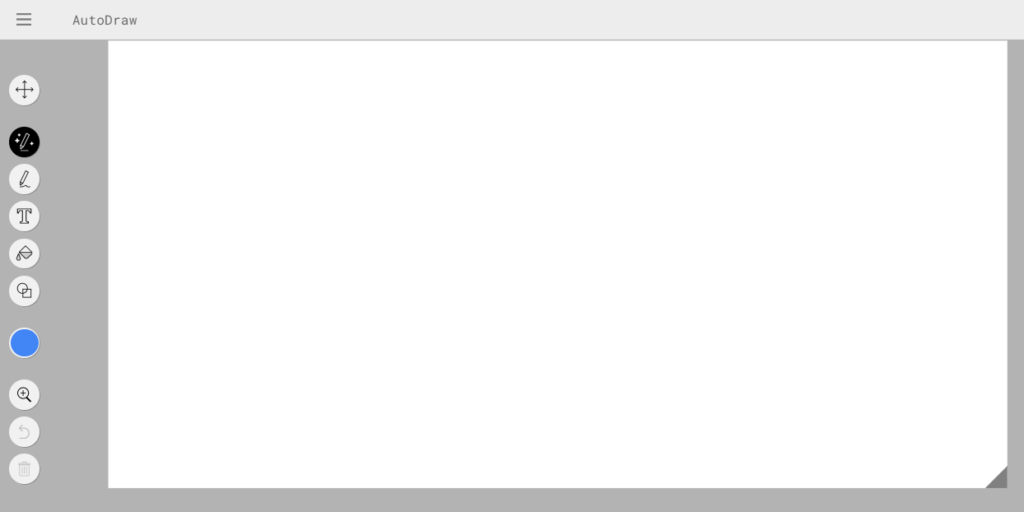 AutoDraw is a great way to quickly and easily draw professional-looking images for any number of classroom purposes.
You can use it as an interactive whiteboard or projector screen saver, create files that will go along with your presentations on these devices (or even just save them), then upload those saved sketches onto the site's free hosting service where they're always available at all times!
Using artificial intelligence, it will interpret your sketches and provide you with professional images that you can use to replace them. It works on any device, including PCs, MacBooks, Chromebooks, phones, and tablets, so you can use it anywhere.
Despite its power, AutoDraw is very simple to use. Just select the Draw or AutoDraw tool and start drawing. You'll get Google's AI suggestions to match replacement images.
If you're not satisfied with the results, you can always freehand draw with AI suggestions. Once you're done, you can share or download your final product. And the best part is, it's free!
AixDesign is a tool that allows users to quickly and easily create designs for their websites or apps. The software automatically generates code for the user, which can be then be used to create an interactive prototype of the design.
Furthermore, AixDesign offers a wide range of features and options, making it one of the most comprehensive AI tools for designers available. Like other AI tools, it offers a wide range of templates and symbols that can be used to create designs.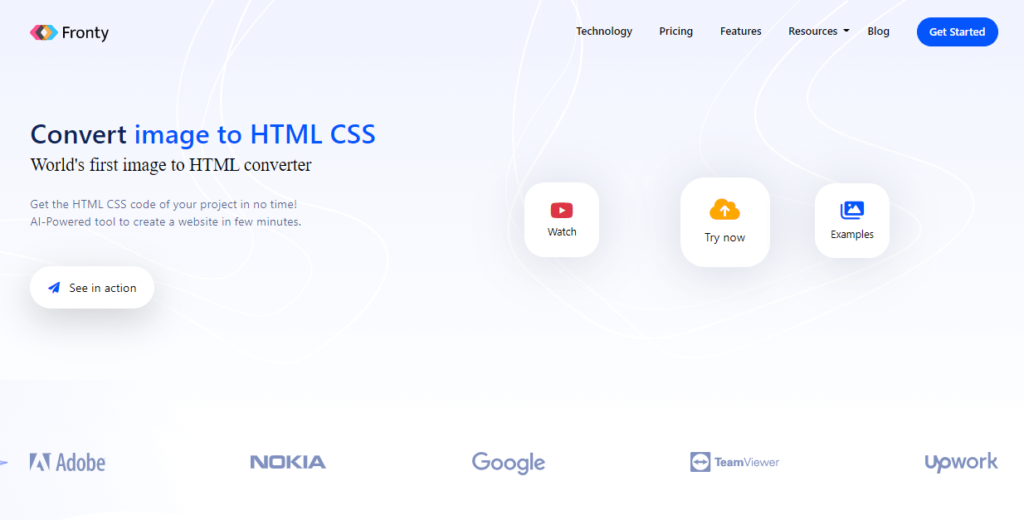 Fronty is yet another artificial intelligence-based design tool that allows front-end developers to make their lives easier by converting an image into HTML CSS code, among other things.
Creating website pages is as simple as uploading an image of the design to your computer. Fronty will automatically generate the front-end code for you in minutes after your design has been loaded.
Furthermore, through their user interface editor, you can easily modify the content and design your website from anywhere at any time.
Fronty can produce clean code that includes semantically correct HTML and source code based on the powerful CSS language.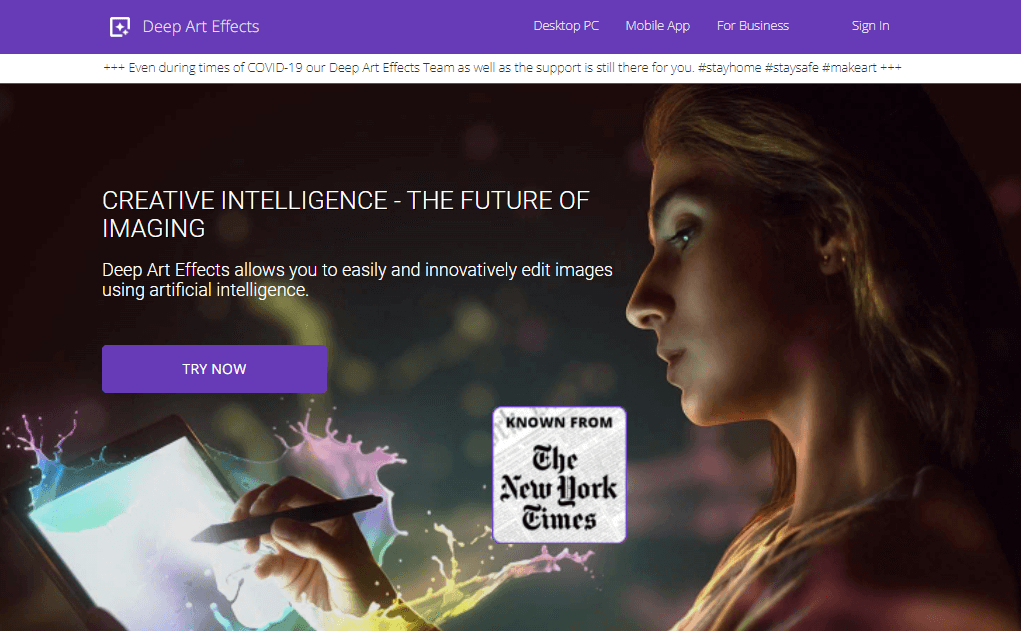 With this design artificial intelligence tool is possible to create one-of-a-kind artworks.
This website allows users to use an algorithm to redraw one image using the stylistic elements of another picture to create a unique artistic vision.
Deep ARt Effects transforms your photographs into works of art by employing machine learning techniques to do so.
Artificial intelligence is used to track making pictures appear realistic while remaining true to the style chosen.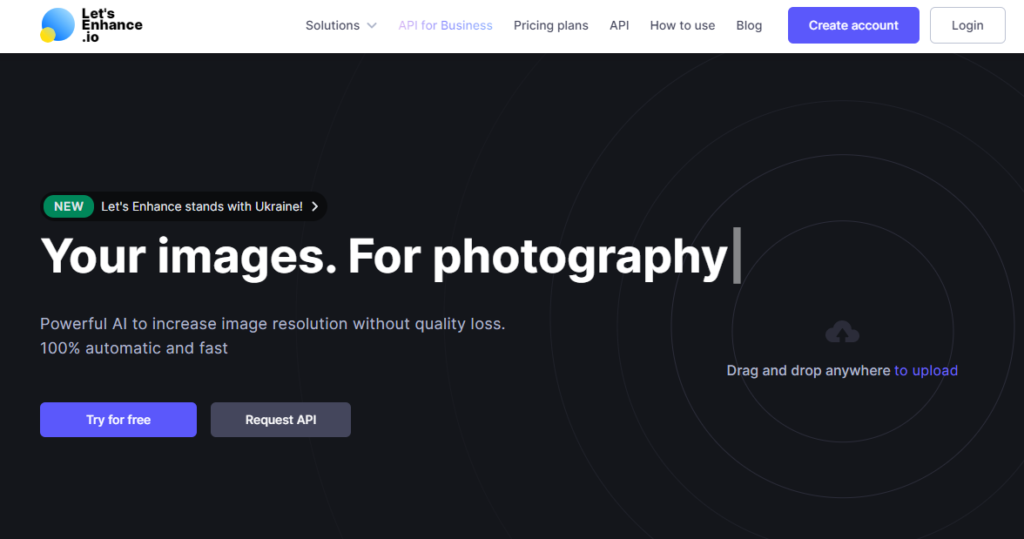 Graphic design is primarily concerned with the transparency of the visuals used in the creation of the design. Insufficient explicitness in the design will result in the design failing to achieve the goal for which it was created.
Let's Enhance, is an artificial intelligence-powered tool developed by a Ukrainian startup that allows designers to refine and enlarge images without distorting them in any way. The tool makes use of machine learning to improve the quality of images.
The tool consists primarily of three filters: the anti-JPEG filter, which removes JPEG artifacts and converts the image to the PNG format.
The dull filter gets upscale in the image four times while maintaining all of the details.
The magic filter, allows designers to add necessary information to their ideas.
Graphic designers and front-end developers will benefit from these artificial intelligence tools, demonstrating how quickly the world of technology evolves and achieves new paradigms.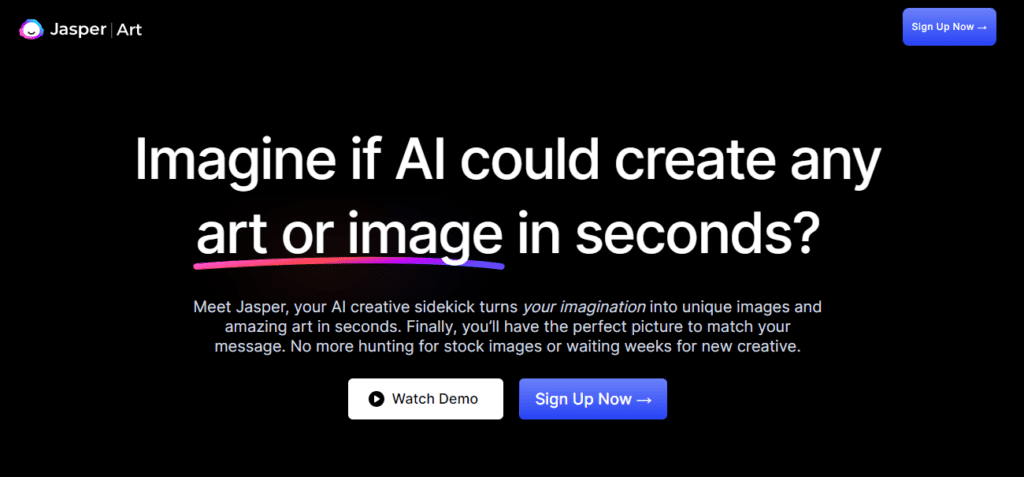 If you're tired of hunting for stock photos or trying to master photoshop by yourself, you should consider Jasper Art.
Jasper Art is the next revolutionary creative product by Jasper.ai; one of the best AI copywriting software available in the market.
Now you can ask Jasper to not only write creatively for you but create awesome artwork and images with the help of GPT-3 text-to-image functionality.
All you need to do is to describe the image you want to generate and select additional details like the artist, medium, and mood to enrich your creative expression.
Then Jasper will take your text and turn it into mind-blowing art images and illustrations that you can use for your blog post, social media post, or website.
Artificial Intelligence in Design
Artificial intelligence has advanced significantly in recent years. The most significant technological achievement can be seen in the field of graphic design. After all, it has been a perfect match from the beginning of the time.
A few years ago, the concept of a software application that can process human requirements for a graphic design, such as a logo was unfamiliar to most people. This is because it was something that was typically reserved for a person's emotional intelligence.
Many people are asking questions due to the rapid increase in the use and advancement of artificial intelligence, and designers are no exception to this trend.
What will human designers role in the design industry be in the future when every other task is entirely automated?
With the advancement of machine learning techniques and methods, there is a good chance that robots will soon take over most job functions in the workplace. Does this however imply that designers are at risk of being replaced by robots?
Will AI Replace Designers?
Machine learning will undoubtedly impact the lives of designers, but not in the sense of replacing them entirely. For designers, artificial intelligence and machine learning techniques are making designing methods and approaches easier to learn and apply and making them more advanced. The likelihood of robots taking the place of human designers is extremely low.
Creativity cannot be taught or embedded in a system, but instead, is an inherent human characteristic. It is safe to assume that humans will remain the primary designers in the face of the robotic revolution. On the other hand, designers have come to rely on their ability to learn and keep up with the latest advanced design solutions and methods.
Designers can't be successful in the design industry if they do not know advanced tools and software. It is the designer's responsibility to complete a wide range of tasks with accuracy and perfection.
Many small tasks, such as setting up the grid and configuring the rules and scales have been automated, thanks to these technologically advanced tools and applications.
AI Design Tools Final Words
Technology is unlikely to outperform more creative and intellectually advanced designers in the future. Designers don't need much more than a high level of intellect combined with cutting edge technology to overcome design issues and problems.
The popular belief that robots and artificial intelligence will eventually take your jobs is not entirely accurate. The list of AI design tools will free up time that would otherwise be spent on repetitive tasks.
Artificial intelligence will assist you in automating these tasks, but it will also allow you to devote more time to the strategic aspects of the design process.