Businesses of all sizes use enterprise resource planning or ERP software to collect, store, track, and manage data across departments. AI ERP software enables organizations to unify and consolidate information in a more effective and efficient way.
An artificial intelligence (AI) enhanced enterprise resource planning (ERP) software system can help companies manage their resources more efficiently and effectively.
AI ERP systems can have an impact on a company's daily processes and operations, increasing productivity while improving human capabilities by streamlining routine processes, eliminating human error, and lowering operating costs.
We researched the top ERP solutions that incorporate AI in their software.
What Are The Benefits of AI in ERP?
AI tools in ERP systems can significantly help with supply chain management. AI can enhance various aspects of supply chain management, leading to improved efficiency, reduced costs, and better decision-making. Some ways AI tools can help with supply chain management include:
Demand forecasting: AI can analyze historical data, market trends, and other factors to provide more accurate demand forecasts, helping organizations optimize inventory levels and reduce stockouts or overstock situations.
Inventory management: AI can optimize inventory levels by analyzing patterns in demand, supply, and lead times, ensuring that the right products are available at the right time and place.
Supplier relationship management: AI can help organizations identify the best suppliers based on factors such as cost, quality, and delivery times, leading to better supplier selection and improved supplier performance.
Warehouse management: AI can optimize warehouse operations by automating tasks such as picking, packing, and shipping, as well as improving warehouse layout and space utilization.
Transportation and logistics: AI can optimize transportation routes, reduce fuel consumption, and improve delivery times by analyzing factors such as traffic patterns, weather conditions, and vehicle capacities.
Risk management: AI can help organizations identify potential supply chain risks, such as supplier disruptions or geopolitical events, and develop contingency plans to mitigate these risks.
So it's not hard to see that integration of AI into ERP solutions is revolutionizing the way businesses manage their critical operations, from inventory control to human resources, finance, and beyond.
By integrating AI into ERP systems, organizations can enhance their supply chain management capabilities, leading to improved efficiency, reduced costs, and better decision-making.
As Artificial Intelligence permeates various sectors, its influence in the realm of business tools is increasingly evident. Building upon our recent deep-dive into the best AI business tools, it's time to zoom into a critical component of the business infrastructure – Enterprise Resource Planning (ERP) systems.
Here are the best AI ERP software systems available in the market.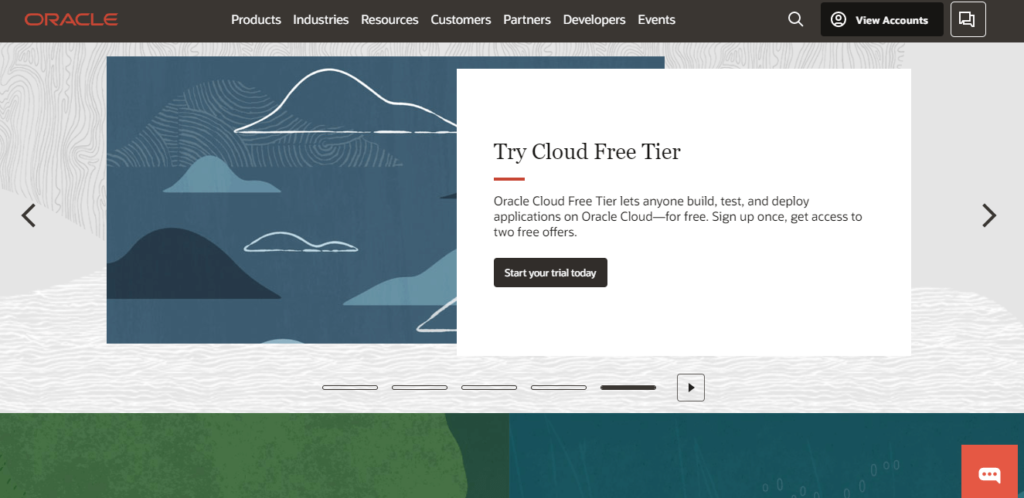 Oracle NetSuite is a comprehensive cloud-based software suite that provides users with a single platform to manage their business operations. Oracle's portfolio of products has helped it become one of the world's leading providers of cloud-based software.
It comes with modules for finance and accounting, customer relationship management or CRM, e-commerce, and more. The system also offers tools for reporting and analytics based on real-time data.
Netsuite comes with a number of modules to help you manage business functions.
Accounting & Finance
The accounting software in NetSuite comes with basic features like a general ledger, customizable workflow tools, and multi-currency support in addition to features like inventory fulfillment and costing, payroll, fixed asset, lifecycle tracking, and budgeting and forecasting tools.
The home page of the accounting module displays different widgets that vary by role. Some of these widgets include key performance indicators or KPIs, reminders, a financial overview, and a weekly cash projection.
CRM
NetSuite offers an AI CRM system that comes with features to help you manage customer relationships and sales processes. Some key features include lead opportunity and pipeline management, sales forecasts and reports, analytics and activities.
Just like the finance and accounting module you can get an overview of sales activities with a customizable dashboard, this shows a number of interactive widgets like key performance indicators, monthly sales trends, a snapshot of your calendar, and a sales rep quote conversion rate.
Analytics
NetSuite suite analytics is a financial analytics tool that works using real-time data from your other Netsuite modules. This module comes with features like workbooks, saved search reports, and customizable KPI dashboards.
The workbook feature comes with tools for charting and pivot tables using drag and drop functionality to easily customize pivot charts with different fields. Suite analytics also offers a connect service if you want to analyze your data using a third-party business Intelligence solution like Birst or Tableau.
Oracle NetSuite Pricing
Pricing is disclosed after a personalized demonstration from Oracle's sales team.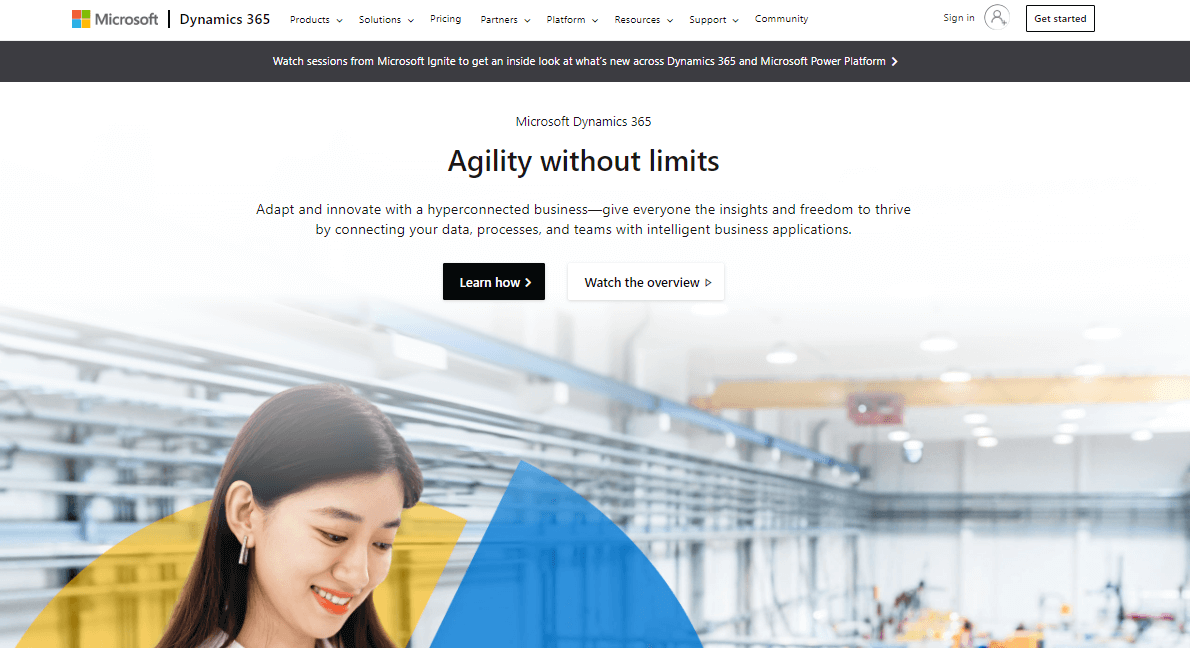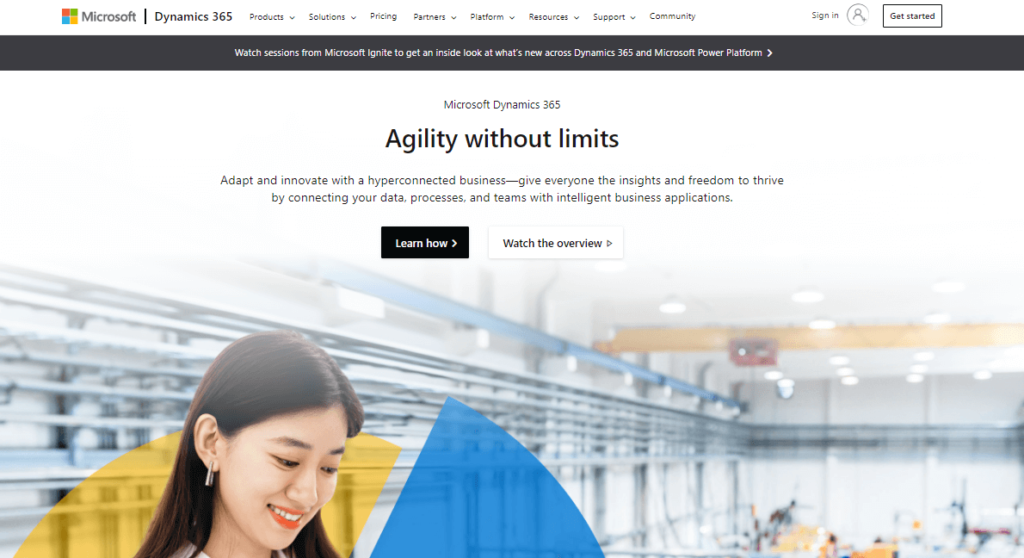 Microsoft Dynamics 365 is a well-known ERP system that provides businesses with all the tools they need to better serve their customers. Dynamics 365 offers a wide range of features that can be customized to meet the specific needs of any business.
In-depth Insights
Businesses can get a data-driven view of their customers, informing everything from marketing and sales strategies to product development. This valuable information can help businesses make each touchpoint more relevant and responsive, leading to increased customer satisfaction and loyalty. It gives organizations the ability to see patterns and trends across customer interactions to help improve the overall customer experience.
Robust security features
Corporate-ready security includes features such as multi-factor authentication and data encryption. Moreover, security compliance for GDPR is built into the platform, ensuring that organizations can meet the strictest data protection regulations. You can also control who has access to your data and how it's used.
Unified dashboard
With its feature-rich dashboard, you can easily create reports from data that is gathered from various sources including social media, web traffic, and CRM systems. Additionally, the unified dashboard offers an extensive list of filters and sorting options that make it easy to find the information you need.
This dashboard is an essential tool for businesses because it allows them to see all of their data in one place, which makes it easier to make decisions and track progress. The ability to access the data directly from the dashboard makes it easier for users to understand the data and to make decisions that can improve their business processes. 
Respond with greater agility
Dynamics 365 allows you to automatically adjust your AI functionality to match the latest market trends and customer behavior. This way, you'll always be ready to provide the best possible service to your customers. In addition, Dynamics 365 provides you with real-time insights into your customer's needs and preferences, therefore, making sure that you're always providing them with the most relevant and useful information. 
Microsoft Dynamics 365 Pricing
Free – NA
Sales Professional – $65 /month
Sales Premium – $59/month
Microsoft Relationship Sales– $162/month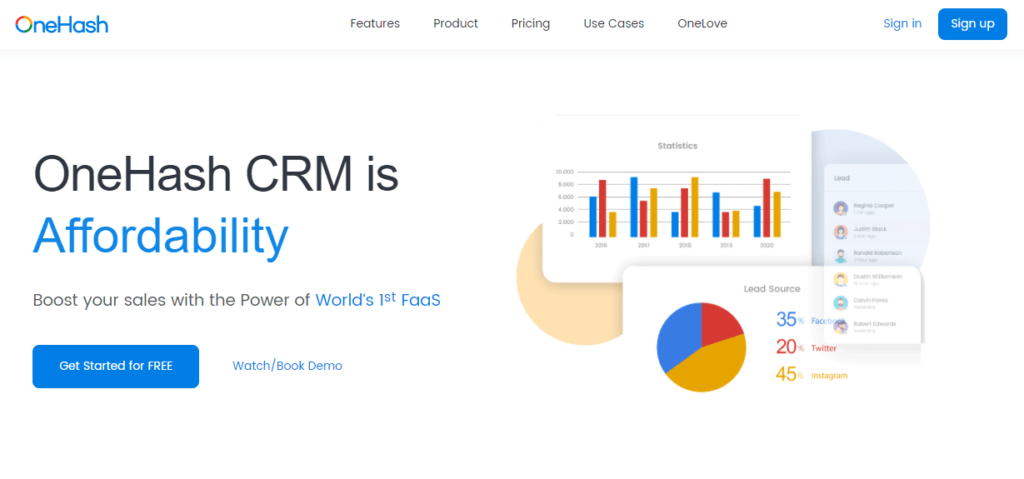 OneHash AI is CRM and ERP platform powered by AI technology. It offers a unique combination of features that allows businesses to manage their sales, marketing, and operations more effectively. With OneHash, businesses can take advantage of powerful AI-driven insights to make better decisions and improve performance.
OneHash ERP system offers a variety of features that can be customized to meet the specific needs of each business.
Inventory Management
Inventory and planning are two of the most important aspects of any business, yet they can be extremely time-consuming and difficult to manage.
With the OneHash ERP Inventory Management feature, you can manage all aspects of your business; from inventory, planning, and logistics to finance and operations. All from a single platform, making it easier and more efficient to run your business.
Manufacturing and Process Management
In today's business world, having a comprehensive system in place for managing your manufacturing and process operations is critical to your success. With the OneHash ERP system, you'll have everything you need to get a complete picture of what's going on in your business, from margins, deadlines, and overall sales.
Purchase Management
If you're running a business, then you know that managing inventory can be a huge challenge. You need to make sure you have the right amount of stock on hand, but you also don't want to overstock and waste money. With OneHash ERP, you can set the re-order level and automatically generate the purchase order. This will help ensure that you always have the right amount of stock on hand, without having to worry about it.
Advanced Budgeting
OneHash ERP allows you to create detailed budgets for both the entire organization and individual departments. This can be extremely helpful when it comes to planning and forecasting future expenses. You can also use OneHash to track actual spending and compare it to your budgeted amounts.
Third-party Integration
OneHash ERP makes it easy to connect other third-party financial software, payment gateways, email, e-commerce, and telephone apps into its platform.
Security and Privacy
Security and Privacy is the solution you need to keep your business safe from data loss. With its service, you can minimize your expenditures while keeping your data safe and secure. OneHash ERP cloud-based platform provides a range of features to protect your business, including firewalls, intrusion detection systems, and user authentication.
Interactive Chatbots
The chatbots are designed to engage with your audience, providing automated responses to common questions and issues. They can also be used to generate insights about your customers, helping you to resolve any issues they might have. The chatbots are easy to use and can be customized to fit your specific needs. You can also use them to segment your audience so you can target different groups with personalized messages. OneHash's chatbots are a great way to make conversations and inquiries easier, and they can help you boost your bottom line.
As you can see, OneHash ERP offers a unique combination of features. OneHash AI engine can learn your business processes and then automate them, making it faster and easier to get things done.
The OneHash ERP system is modular, so you can start with the features you need and add more as your business grows. And it's scalable, so it can accommodate businesses of any size.
Additionally, OneHash provides a variety of other features such as real-time analytics, customizable dashboards, and workflow automation.
However, it's worth mentioning that the vendor does not provide specific information on the type of AI used in OneHash's software. They do suggest that AI is a key component of the platform but after extensive research, we weren't able to get this type of information.
OneHash CRM Pricing
Monthly – $99/month
Lifetime – $397/lifetime


AI ERP Software Core Features
Here are some of the core ERP systems features to look for when you're considering a solution.
Integrations – Integration is a core functionality of ERP providing a central view of business data from across different areas of the organization. Further integration with the business's existing tools is key as the ERP system should be a central repository for all information.
Automation – Automation streamlines repeatable processes to minimize manual efforts reducing errors and giving employees more time for other tasks
Resource Tracking – Resource tracking enhances the ability to identify discover and understand important business metrics assisting in performance evaluation and optimization.
Reporting – Reporting allows users to gather the information that helps identify problems making better decisions and enhance their business processes.
Data Analysis – Data analysis enables you to gather a wide array of information, manipulate it and get actionable insights from it.
Accounting – Accounting tools track store and analyze financial data such as accounts payable, accounts receivable, budgets, and forecasts.
Financial Management – Financial management helps you plan, organize and determine the best use of company funds.
HR Management – HR and workforce management help you keep workers motivated and engaged by tracking performance and routing the right tasks to the right people.
Supply Chain Management – Supply chain management features like inventory warehouse order and distribution management enable you to track data and automate processes to support growth.
AI ERP Software Final Words
The advent of artificial intelligence (AI) has brought about a new era in business, as it allows businesses to automate tasks and processes. One such example is enterprise resource planning (ERP) systems- which automate the organization of data and manage business processes. This technology has the ability to make businesses more efficient and effective while reducing costs. AI ERP systems are complex and require a lot of maintenance, but with the right software and support, they can be an invaluable asset for businesses.