Today we're going over the best sales funnel builders for affiliate marketing.
I'll cover the pros and cons, pricing, and the number one recommendation to help you build your affiliate marketing funnel.
So, without any further ado, let's dive into it.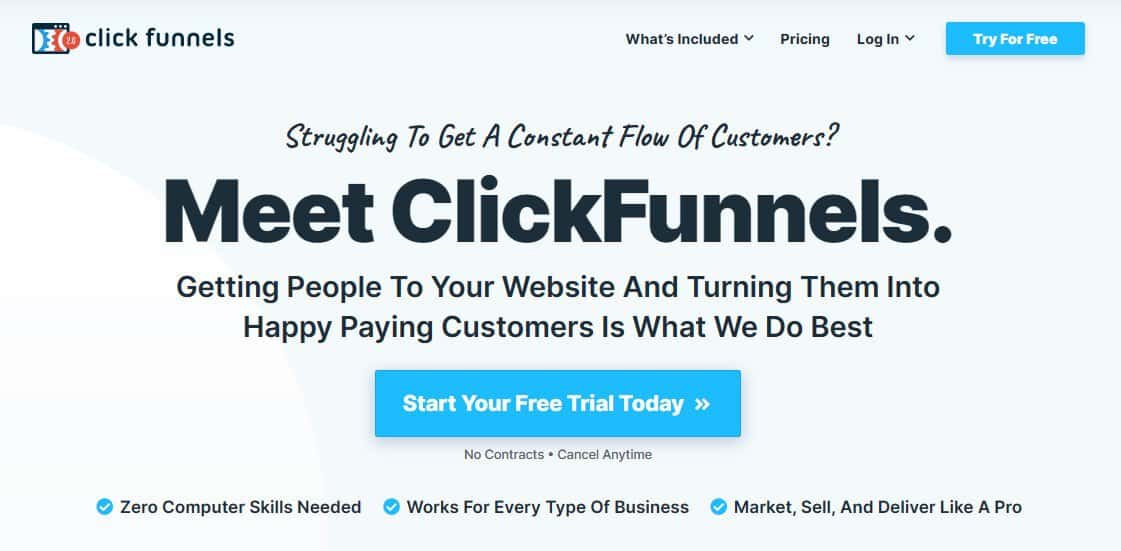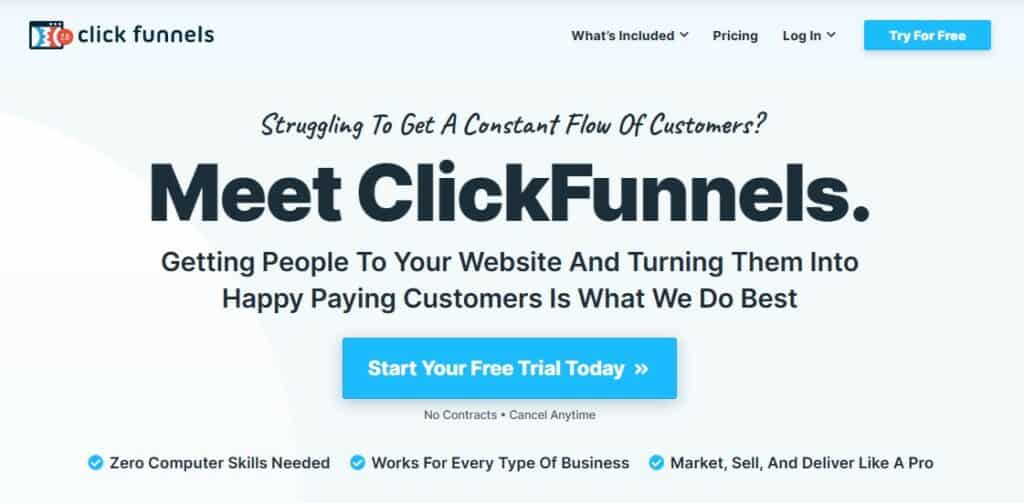 If you're in the digital marketing space, you're probably familiar with ClickFunnels. Launched in 2014 by Russel Brunson, ClickFunnels has grown to be the most popular software for building sales funnels.
And recently the founders launched the new updated ClickFunnels 2.0 version which is considered a game-changer in the digital marketing industry.
ClickFunnels 2.0 is hands down the best sales funnel builder for affiliate marketing.
Compared to the old version, ClickFunnels 2.0 is much more advanced, user-friendly, lighter, and includes much more features than before.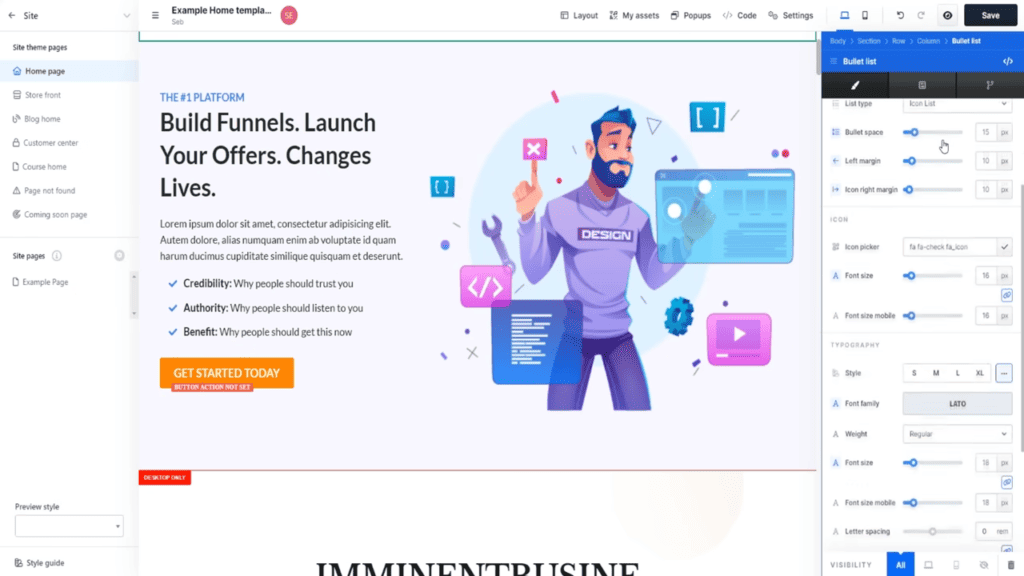 The new ClickFunnels 2.0 version has been designed to be an all-in-one sales funnel automation software with tools like funnel hubs, blog builder, visual automation builder, CRM funnels, real-time analytics, team collaboration, and so much more.
The funnel hub is basically a new modern website-and-funnel building headquarters.
The new updated visual automation builder allows you to seamlessly customize the flow of an entire funnel and individual pages of that funnel.
You can also build internal workflows for converting leads into customers using the new custom CRM funnels where you can follow up, and close deals.
And now ClickFunnels comes equipped with its own email marketing platform. But you can still integrate with other 3rd party email providers.
ClickFunnels 2.0 Pricing
Basic – $147/month
Pro – $197/month
Funnel hacker – $297/month
▶ Try ClickFunnels 2.0 (30-Day Free Trial)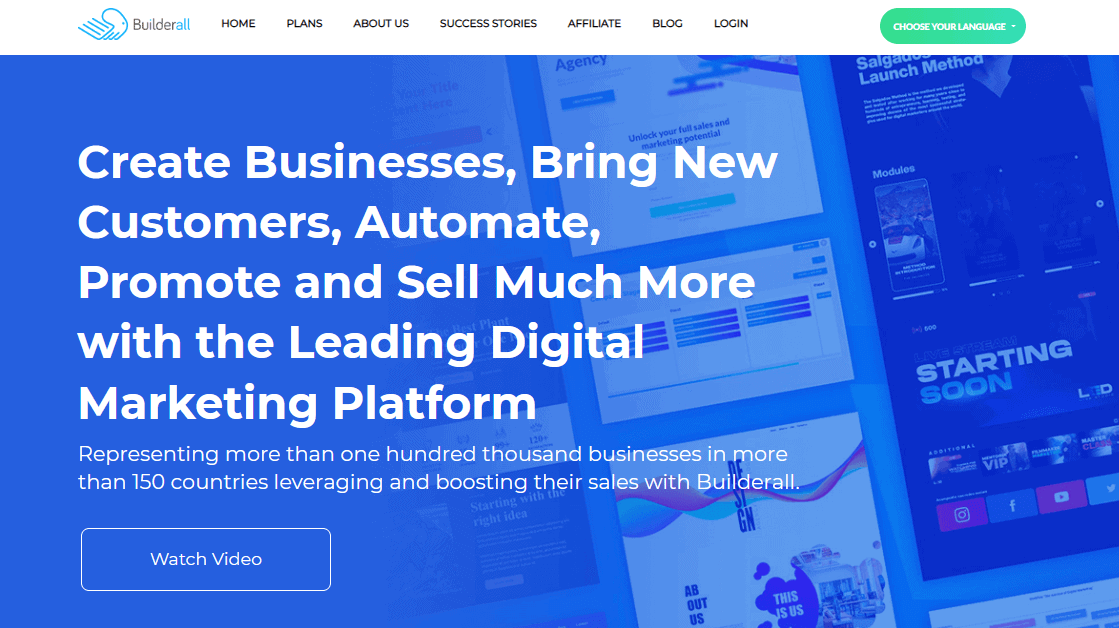 Builderall is a sales funnel builder that allows users to create marketing funnels to promote affiliate products or services.
Building a sales funnel with this platform is super easy because all is drag and drop.
You can also visualize your funnel with their funnel simulator before you start actually create one.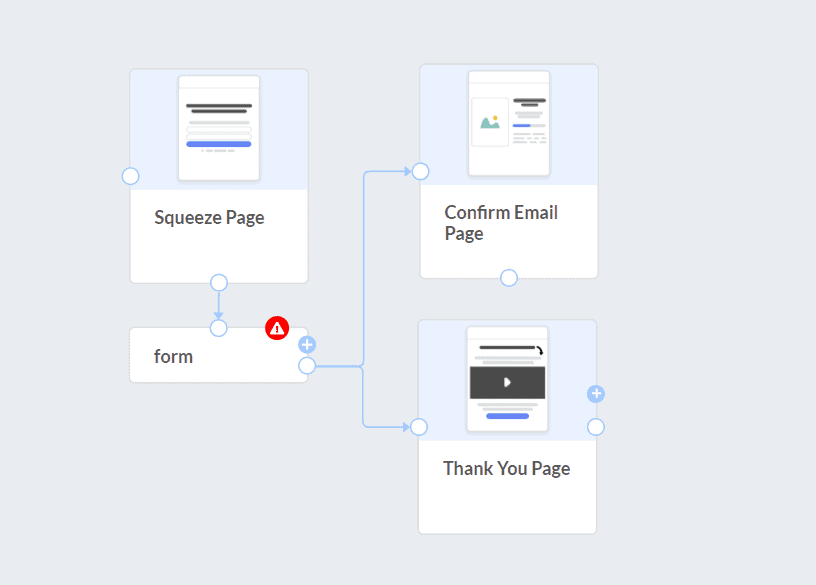 With Builderall you will get unlimited pages and up to 15 domains with unlimited subdomains.
But what makes Builderall the best sales funnel software for affiliate marketing is the Funnel Club which is the largest collection of +400 done for you sales funnels.
With Builderall Funnel Club, you can create a wide variety of sales funnels, including lead generation funnels, webinar funnels, e-commerce funnels and funnels designed for affiliate marketing.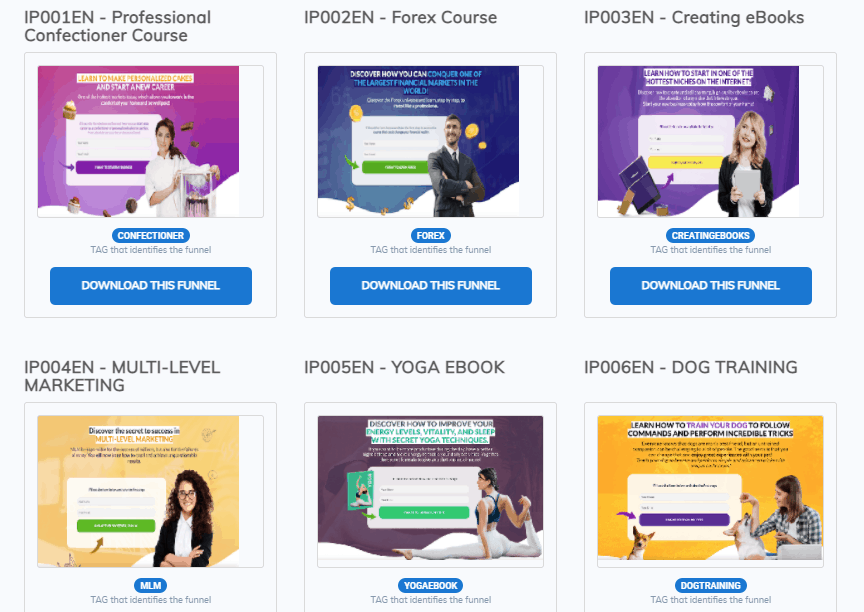 All of these funnels are created by professional marketers and copywriters.
Funnel Club is like done for you affiliate system where all you have is to simply download a funnel and drive traffic.
The platform also includes features like split testing, which allows users to test different versions of their sales funnel to see which performs better, and analytics tools to track the performance of their funnel.
Besides the funnel builder, Builderall offers +50 digital marketing tools like:
And so much more.
Builderall also offers one of the best website builders for affiliate marketing.
All of these tools are integrated with each other and work together seamlessly so you don't need to purchase any other third-party tools.
What I don't like about Builderall is that they have poor customer support. And this is because they have the highest number of active users among all of the sales funnel builders and it's as of now over 215,000.
Builderall Pricing
▶ Try Builderall (14 Day Free Trial)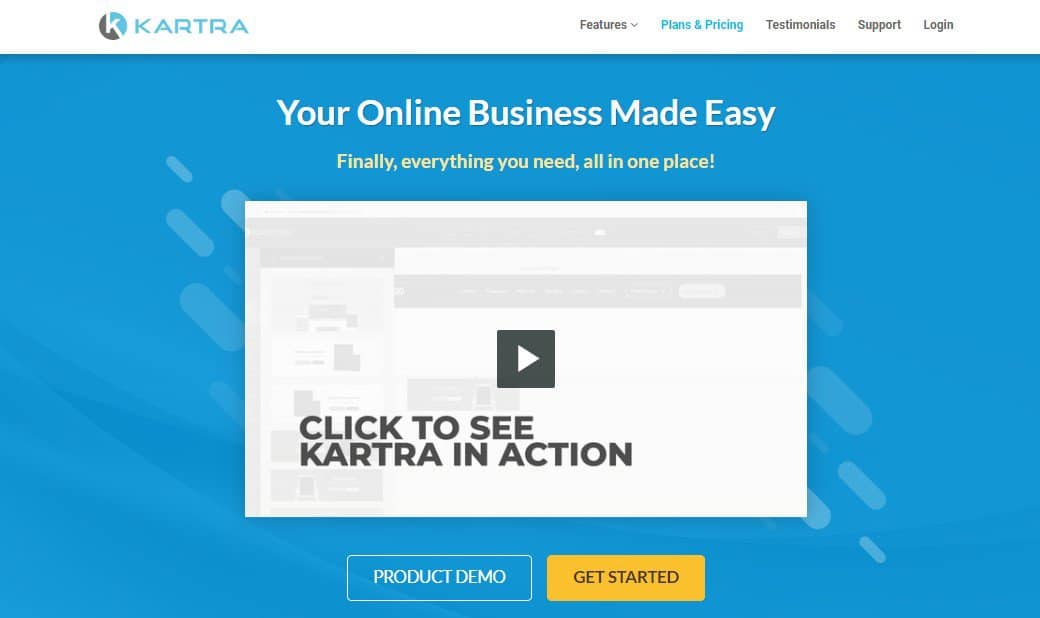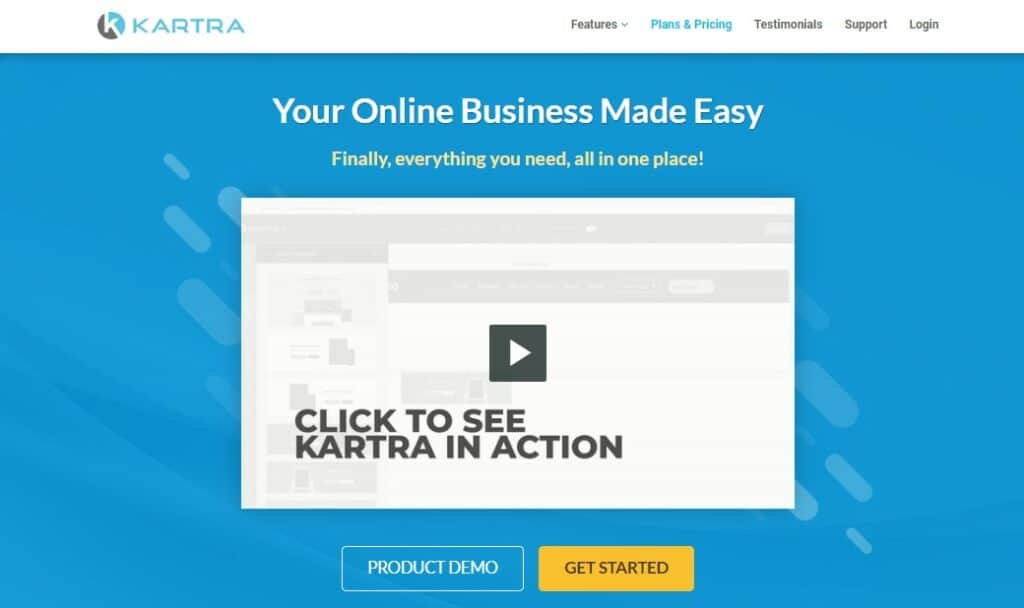 Kartra is not just a sales funnel builder but an all-in-one digital marketing platform with over 12 tools including:
And more.
But what makes Kartra stands out among other funnel software is Kartra Done For You Campaigns.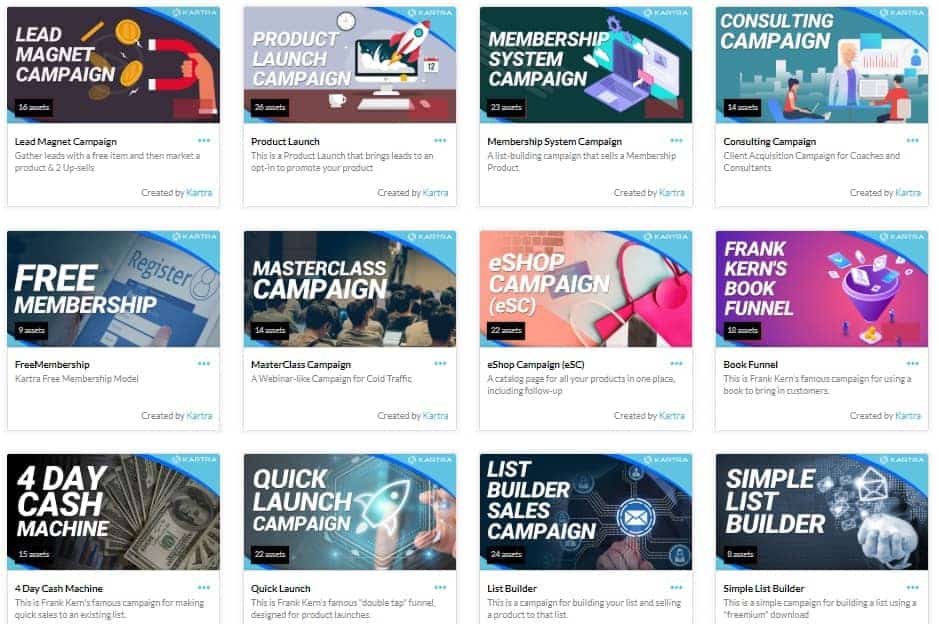 Inside Kartra Campaigns you'll also find campaigns specifically created for affiliate marketers which is great.
Kartra has really everything that a professional affiliate marketer needs.
The cons of Kartra and that is, it has a little high price and has things more than enough. If you are a beginner, if you don't need a digital agency, your own digital agency, then Kartra is something that has more than enough of what you need.
Kartra Pricing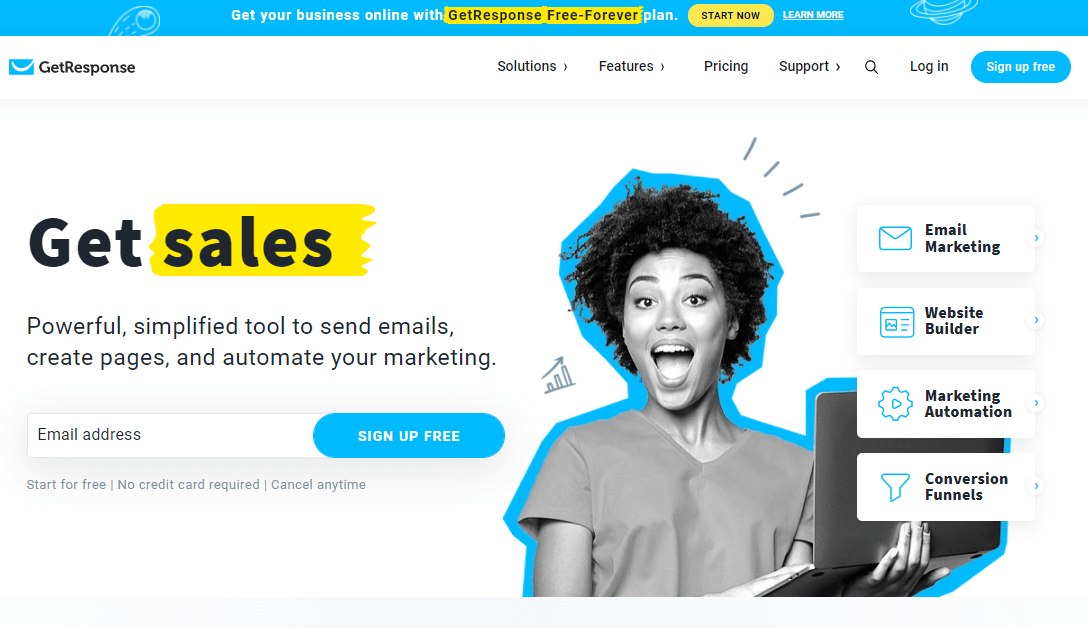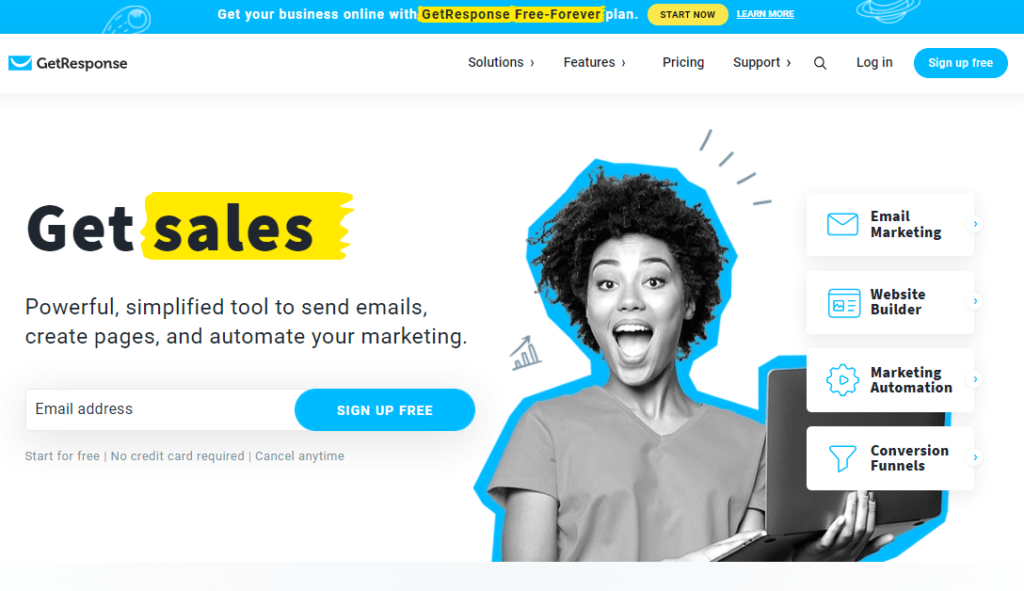 GetResponse is not just one of the best autoresponder for affiliate marketing but also an all-in-one digital marketing platform.
In addition to a landing page builder, GetResponse offers lots of features like segmentation, email automation, and A/B testing so you can put together an entire sales funnel with a single platform.
Plus, it is easy to use even for newbies.
Thanks to the user-friendly interface and step-by-step training, it doesn't take much time and effort to figure out how everything works and how you can make the most of this platform.
One of the most impressive features available on GetResponse is the AutoFunnel which is like automated sales funnel software.
This tool lets you create very sophisticated sales funnels without having any technical skills.
The biggest advantage I see with using your built-in funnel creator in your email platform is that it's already integrated with your email platform so you don't need to go and play around with API settings and integrate your email platform with the plugin.
GetResponse is a great choice if you don't want to make any extra integrations and have API keys and things like that, and it's all integrated into one system.
In addition, Getresponse offers a website builder that lets you create an entire affiliate marketing website from scratch using advanced AI technology.
However, since GetResponse is not a dedicated sales funnel builder, its editor is not as customizable as other platforms on this list.
GetReponse Pricing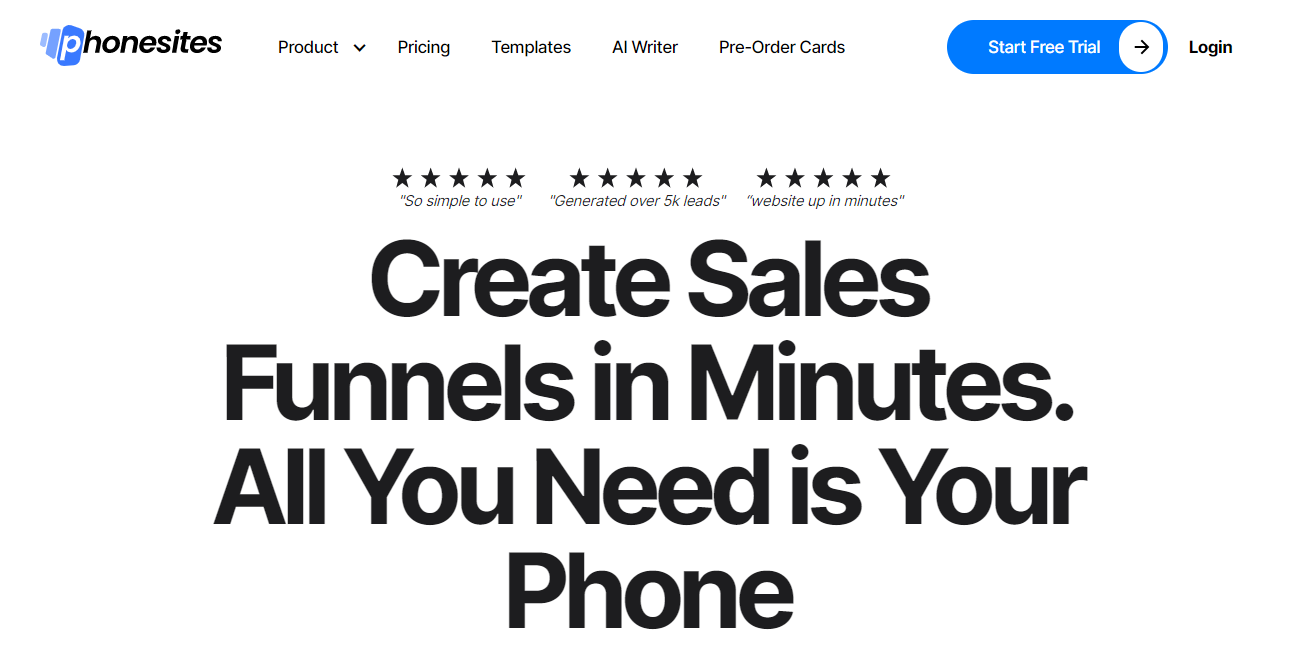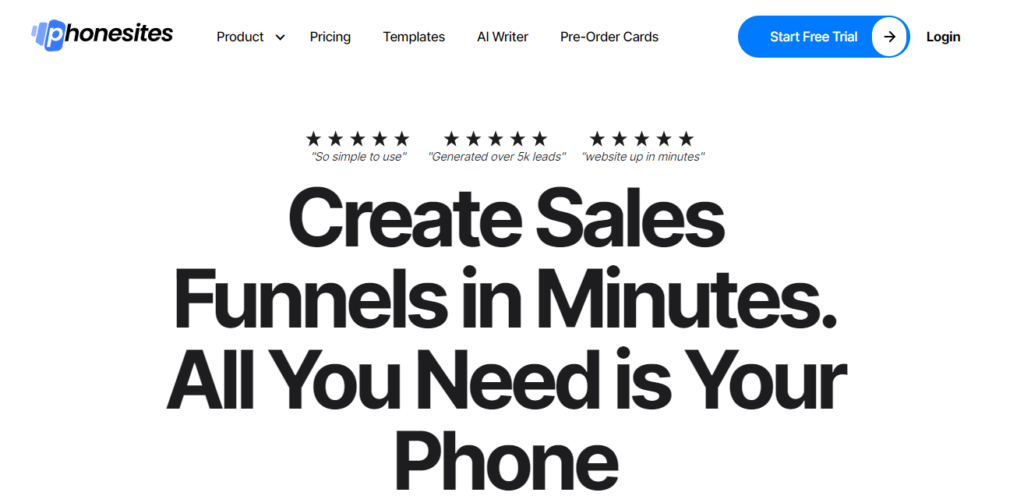 Phonesites is a very unique sales funnel builder because the platform lets you create a sales funnel from your mobile phone.
Using Phonesites' mobile-first web builder you can create responsive web pages including survey funnels, digital business cards, or sales pages starting from scratch or from a library of customizable templates.
The drag-and-drop editor provides numerous editing options, allowing you to maintain consistency on your page with custom designs and media-based content.
Once your funnel is complete, you can immediately go live with a free custom domain. With Phonesites, you'll also get free unlimited hosting.
And with Phonesites' AI copywriting tool, you can generate engaging copy in seconds by simply typing an elevator pitch for your product or service.
You'll have eye-catching copy formatted for your affiliate campaigns in a few clicks, whether it's a Facebook or Google ad, landing page headline, product description, or even an article.
Furthermore, Phonesites offers real-time analytics and lead notifications for all of your funnels and landing pages, allowing you to see how well your advertisements are performing.
You can also set up automated email follow-up sequence to ensure that no leads are missed.
Because these features are built-in, you can write and send directly from Phonesites, or integrate with your favourite marketing platform, such as Mailchimp.
Phonesites Pricing
▶ Try Phonesites (14 Day Free Trial)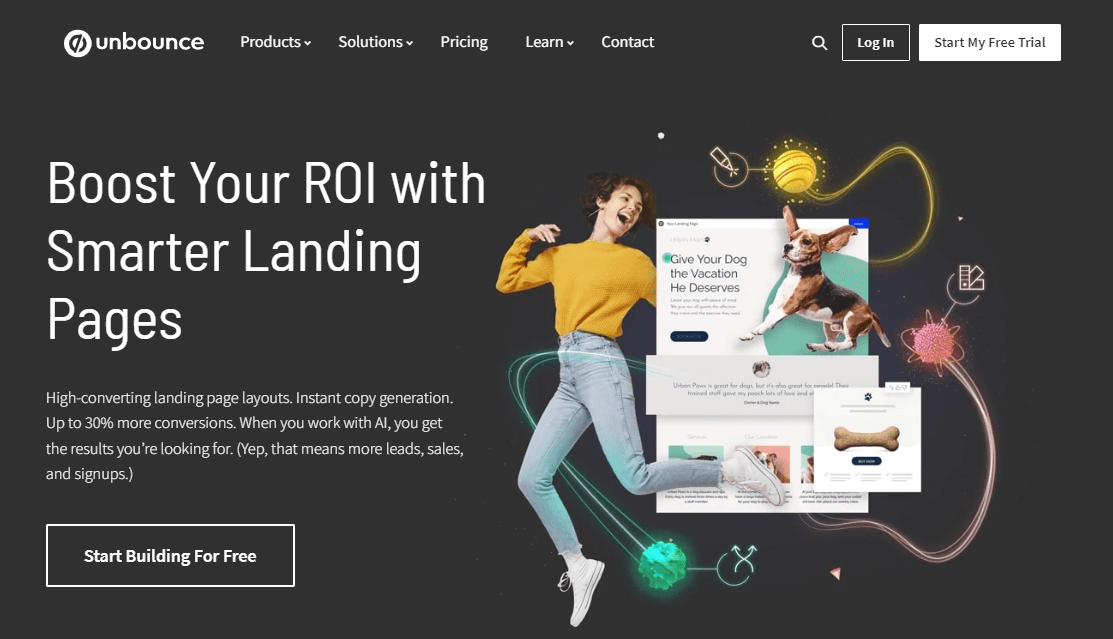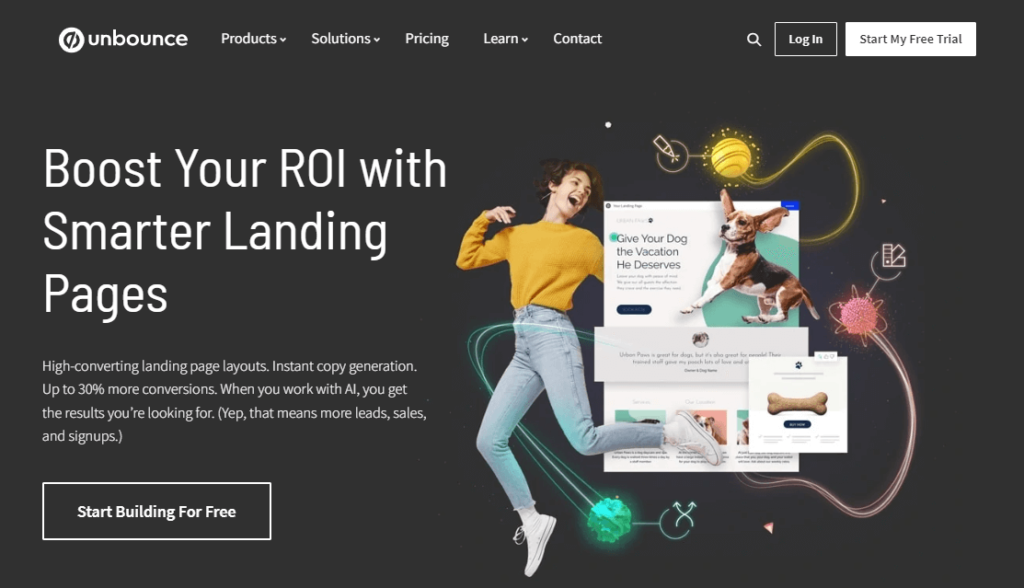 Unbounce calls itself the leading landing page platform. And essentially exactly the same as the other ones. It allows users to easily create landing pages and easily create funnels under one platform.
Where Unbounce stands out among other funnel building tools is its AI sales funnel builder called Smart Builder.
Smart Builder uses AI technology to recommend page improvements in real-time which simply means you can apply copy and design insights as you create and optimize even before you hit the publish button.
Unbounce has a specialized landing page builder, with a very strong drag and drop page editor. And it gives you a lot of freedom in creating standalone landing pages and funnels.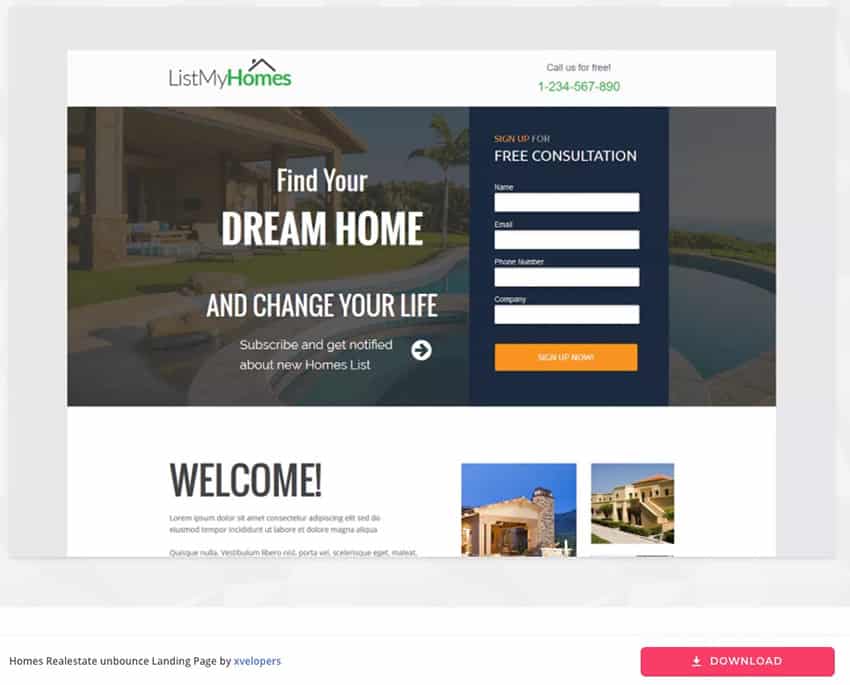 It's designed to work well with other features or tools that you can easily integrate.
And one of the main pros of Unbounce is they actually give you access to Unsplash, which is their free stock image gallery.
So if you're looking for images for your landing pages or your funnels, and you don't have any, and you don't particularly want to go search and then pay copyright for some, you can get access to their free gallery and use their images which is great.
Unbounce Pricing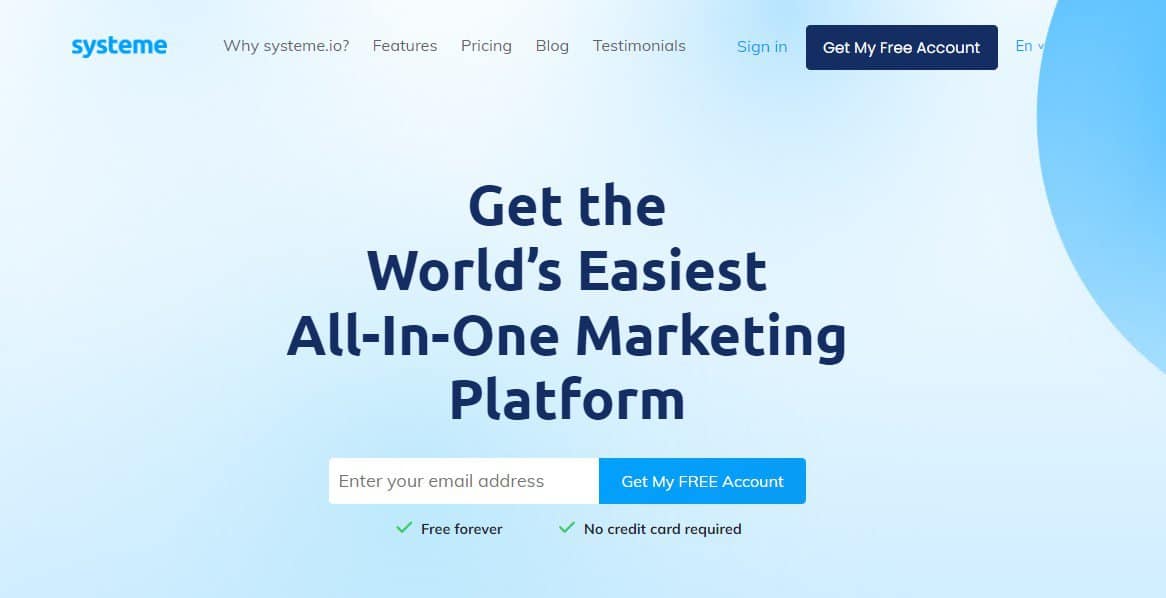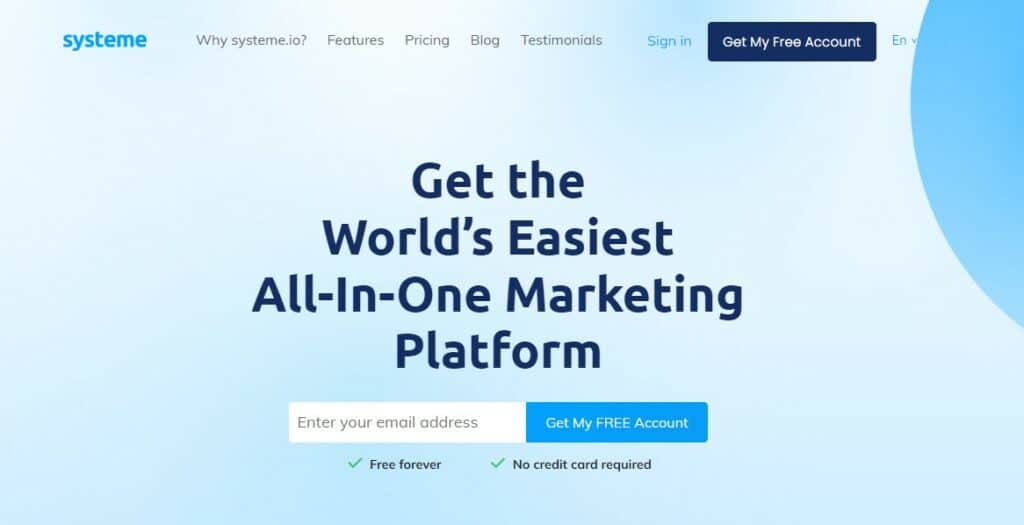 Systeme.io is a new all-in-one digital marketing platform that offers all the affiliate marketing tools you need such as sales funnels builder, website builder, membership area, and email marketing.
The platform also has features for lead generation which could be useful for promoting affiliate products and building an email list of potential customers.
Systeme.io is a great solution for online entrepreneurs who are just getting started and don't need advanced sales funnels and marketing automation capabilities.
Systeme.io has helped thousands of online entrepreneurs kickstart their businesses with an easy-to-use platform that has most tools you need in the same place.
Systeme.io Pricing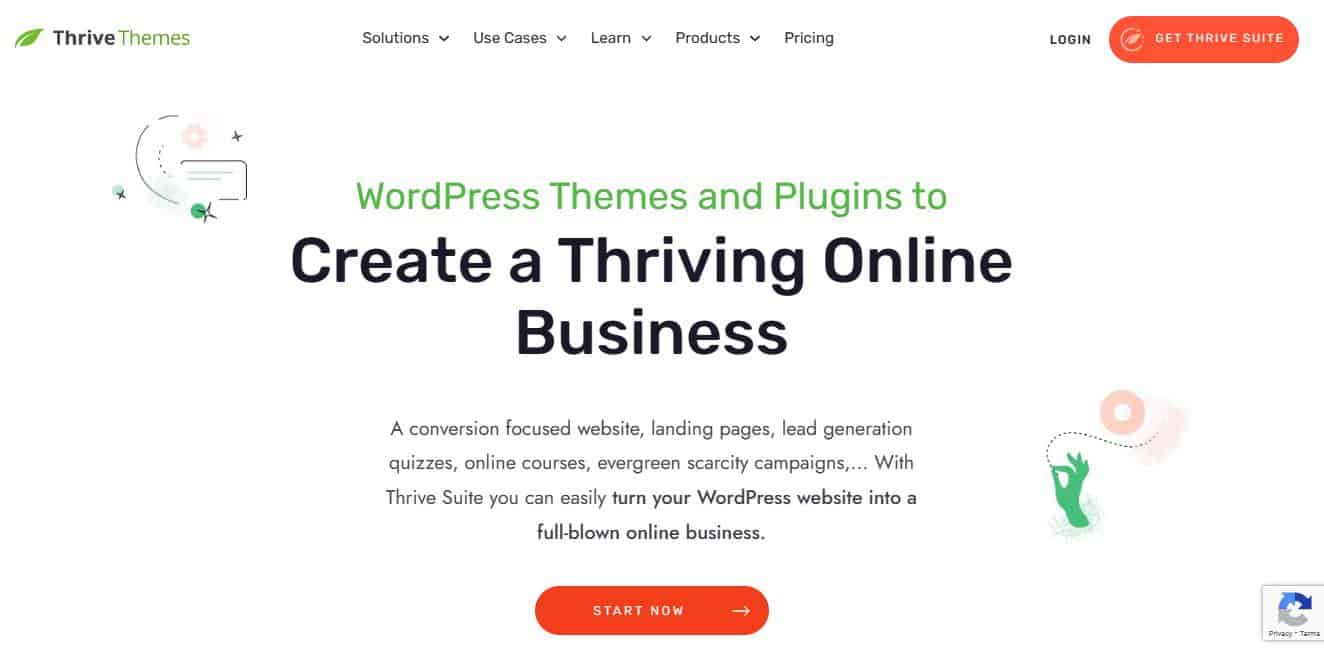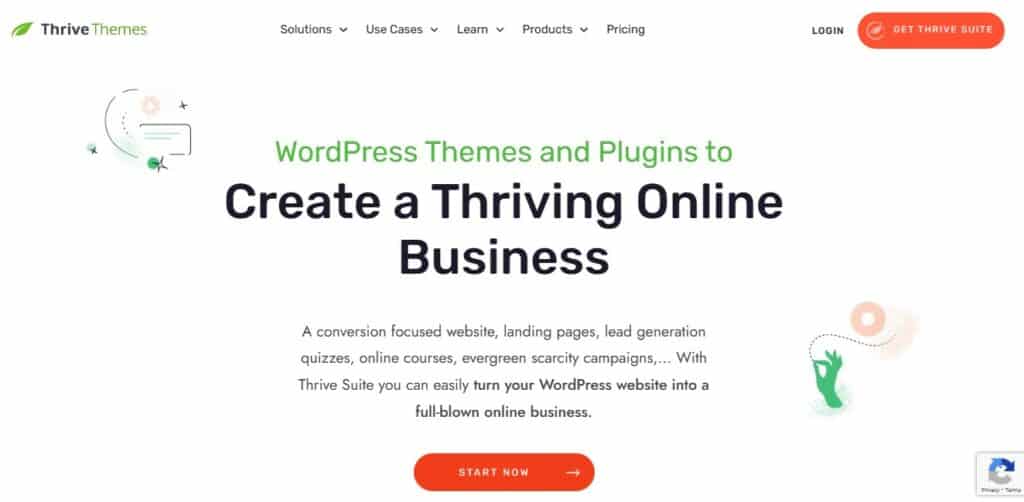 Thrive Themes is a suite of marketing tools and resources designed to help WordPress users create websites and landing pages, generate leads, and even build online courses.
The Thrive Themes package includes a variety of tools and features, such as a landing page builder, A/B testing, and lead generation tools such as pop-ups, quizzes, scarcity timers, and more.
Thrive Architect is Thrime Themes drag-and-drop landing page builder that's included in the platform. You'll get access to a growing library of over 271 conversion-focused pre-made landing page templates.
Though it's a WordPress plugin, The Thrive Themes package is designed to be easy to use, even for users with little or no technical expertise, and includes a range of templates, design elements, and integrations to help users create high-converting websites and marketing campaigns.
Thrive Themes Pricing
Thrive Themes cost $99/quarter or $299/year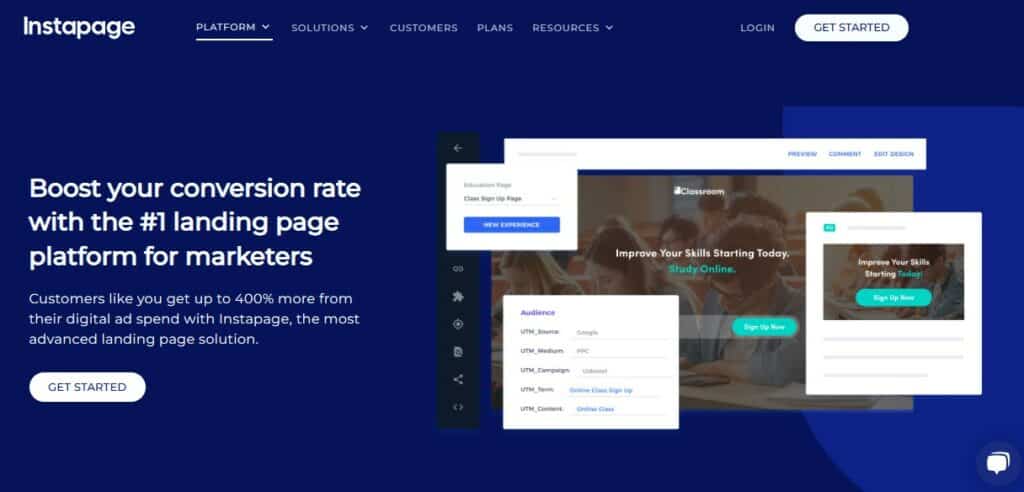 The next funnel builder is Instapage, which is a very simple and easy-to-use tool that allows you to have the drag-and-drop features without understanding coding and development.
Instapage is a landing page tool, very similar to Unbounce. It has an easy landing page builder with a pixel-perfect drag-and-drop editor with a huge variety of templates to choose from.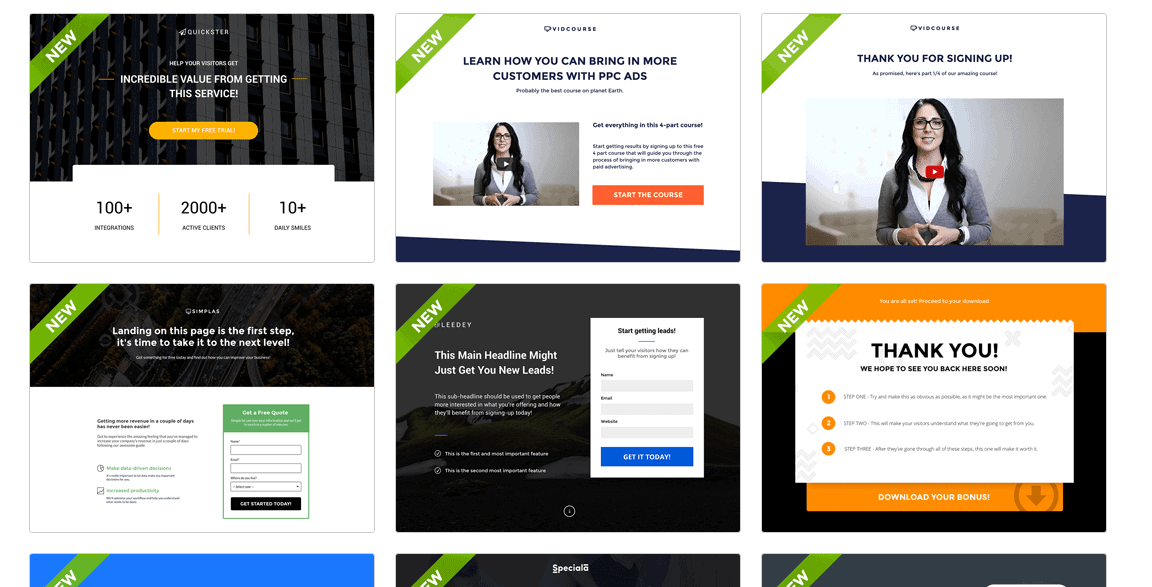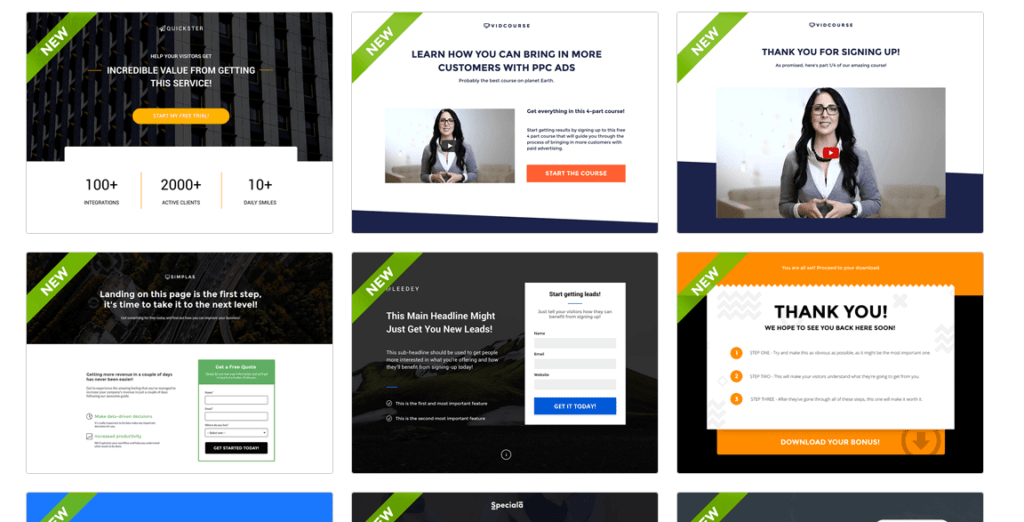 Instapage actually goes a little bit further than just being a piece of sales funnel software. They actually go further and provide post-click automation.
So that essentially means that they do things such as dynamic landing pages. So the landing page text and a copy will change based on the user that's visiting that landing page, which is quite complex stuff, but they make it quite simple to do.
According to Instapage, 96% of ads don't convert because the person that is running the ads is sending people to a generic landing page that is made for everyone.
Whereas people that are clicking on ads need to have a landing page specific to them, which is actually a really interesting point because when it comes to advertising, we do tailor our ads based on the people that we're targeting.
But very rarely do we change and dynamically change an ad and improve the landing pages based on who we're targeting.
In fact, Instapage, even going to say that their customers on average get 16% better conversion rates than the industry average, which if that is true, is something that has to be commended.
The other pros of Instapage are, it has a heat map which is one of the only landing page software except for Builderall which offers heat mapping.
And a heat map is a feature that lets you view activity on your site which is super helpful to optimize your funnels.
One of the cons of Instapage it is difficult to make mobile-optimized landing pages. And that's something that's very important when it comes to making funnels because It needs to work on desktop and mobile, so if it's hard on Instapage to do that, there's definitely a drawback.
Another con is it the landing page are very slow. And if that is the case, that definitely negatively impacts the conversion rate of the landing pages.
Instapage Pricing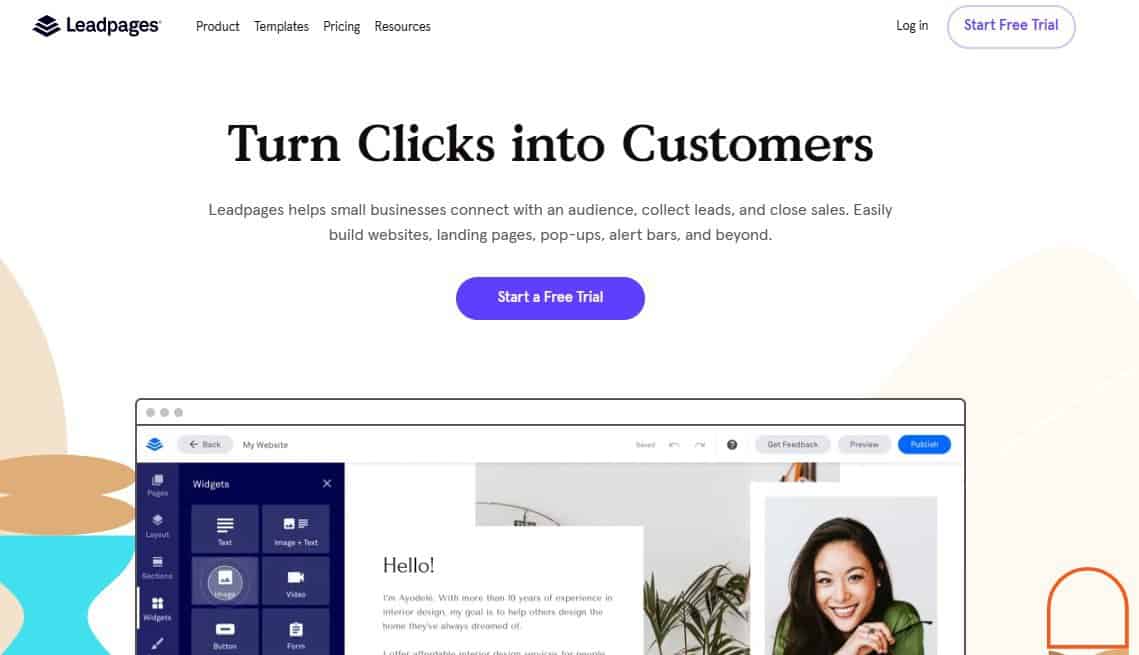 It is another tool primarily focused on being able to build landing pages.
In fact, they've been quite a leader in the marketplace for landing page tools.
With LeadPages, you don't need a WordPress installation so that you have your webpage or your sales funnel hosted by LeadPages.
If you want to get started real quick and build that opt-in page of yours, then LeadPages is a great choice, especially if you don't want to fiddle around with too many different settings, it's all here for you.
Also, Leadpages comes with a lot of templates out of the box.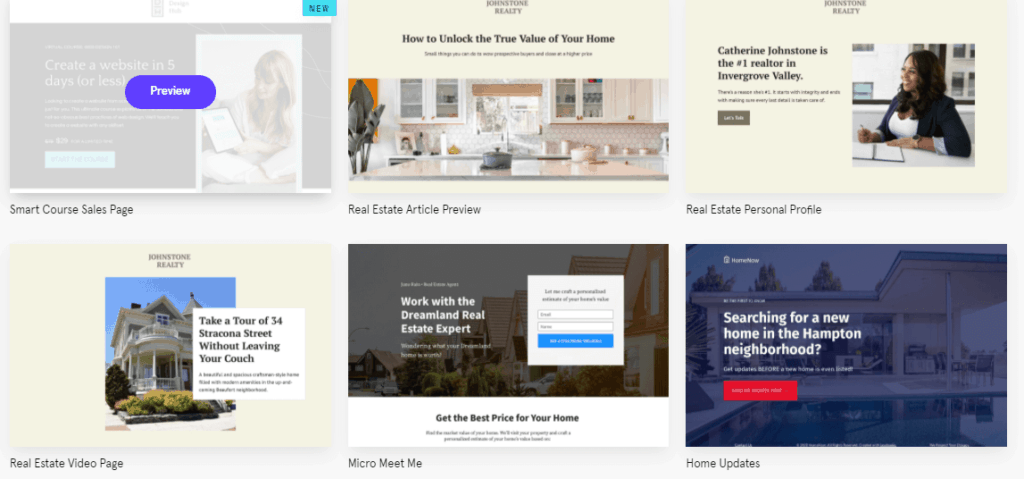 And a good thing about LeadPages is it does offer two types of templates.
You've got one type of template, which you can't really edit. So if you don't even want to do the drag and drop, maybe you're not a techie at all, then you can use those.
And that it does offer a more complex drag-and-drop template for you to go and edit if you are slightly more technically inclined, shall we say.
One thing that does seem to set lead pages apart from the rest is the fact that they've got a very supportive and responsive support team.
So if you have any problems with your landing pages LeadPages, and their support team will help you out with that.
In short, if you don't have a website yet, and if you don't want to mess around with any code and plugins, then LeadPages is a great choice.
Some of the cons of Lead pages is that on the basic plan, you don't get some of the features that you might want such as AB testing.
AB testing is where we run two different landing pages together to see which one works.
It can be a very powerful thing especially when we build a funnel and unfortunately, you don't get that on the $37 per month plan.
LeadPages Pricing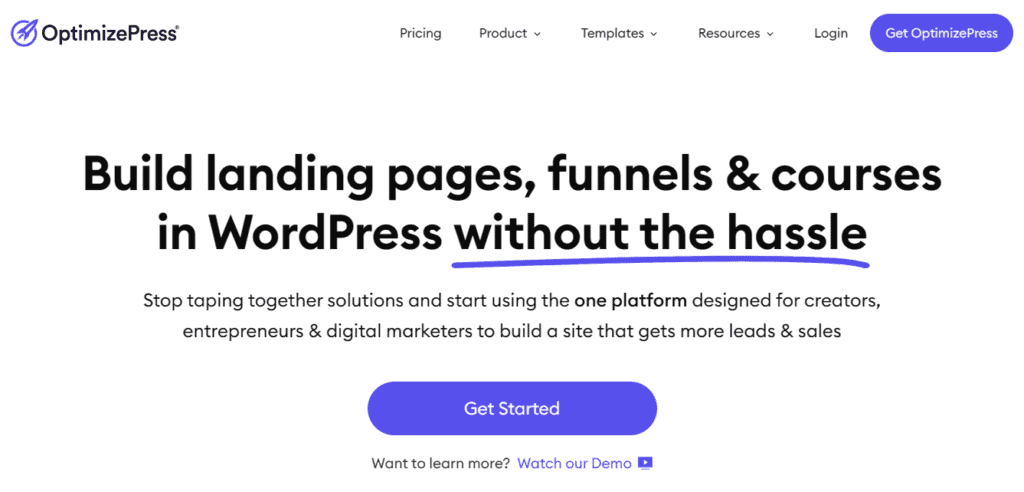 Optimize Press is a WordPress sales funnel builder. All you need to have is an existing WordPress installation and install the plugin.
What's great about Optimize Press is that it originated by internet marketers and marketers alike.
So, the templates that they have by default are quite optimized for higher conversions.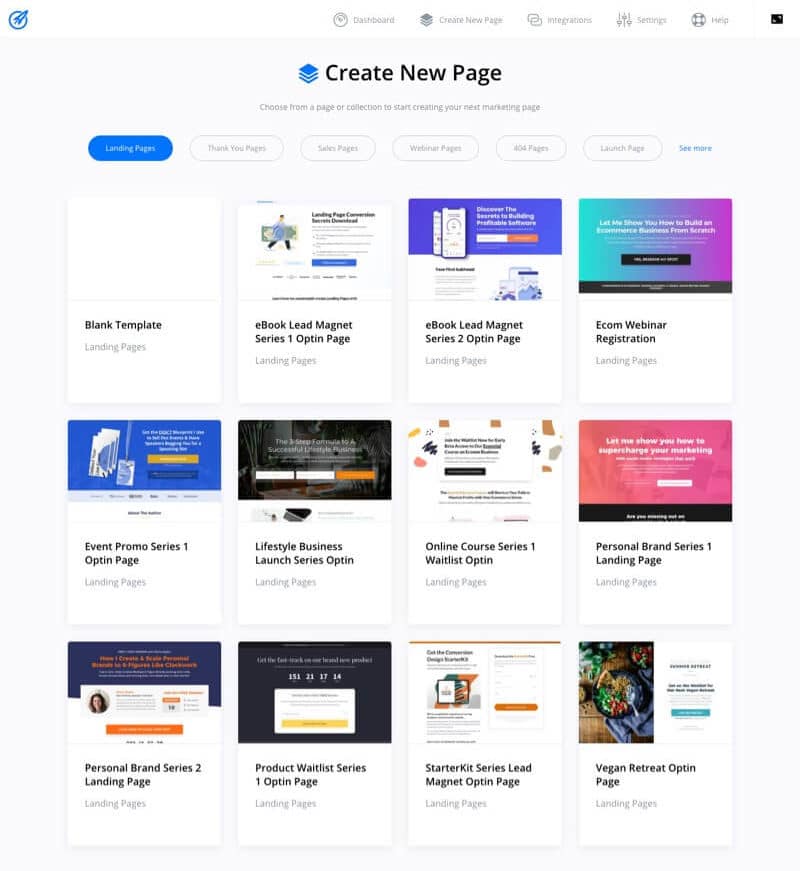 And recently, Optimize Press upgraded to the new 3.0 version and made quite a few updates to their plugin so that everything is more intuitive, which means everything is drag and drop and the webpage does look the way that you actually build it.
In real time you can create your page and see exactly what it's going to look like live.
You can create:
All this really means is that you are taking this template and then customizing it for your affiliate lead magnet or product. So, there are quite a few there to choose from.
The disadvantage of OptimizePress is it is a bit complex for newbies. This is because of the features that are packed in this WordPress plugin with many settings and options to change.
However, if you manage to go through the setup, then you will be able to achieve your goals with this WordPress sales funnel builder as it has a lot of potential.
OptimizePress Pricing
The next solid affiliate funnel software I want to share with you is called Elementor. It's a WordPress page builder plugin.
Elementor is a great page builder however, with Elementor, you're going to have to tinker around with the settings and play around so that you can actually build a sales funnel.
There's no actual landing page they have in their templates section that actually is made for high conversions.
These are just basic sort of landing pages.
Based on these templates, there's nothing really made for affiliate marketing.
When they made these templates it was just to capture the different industries that they want to attract.
To sum it up I would say Elementor is good if you're a little bit more tech-savvy and you don't mind playing with the settings a bit more.
However, if you do want that flexibility and the options and full customization, then Elementor is a great choice.
The templates are very basic and they've never really tested these landing pages for conversions. And also you're going to have to play around with extra settings, just so you can integrate your email platform.
Elementor Pricing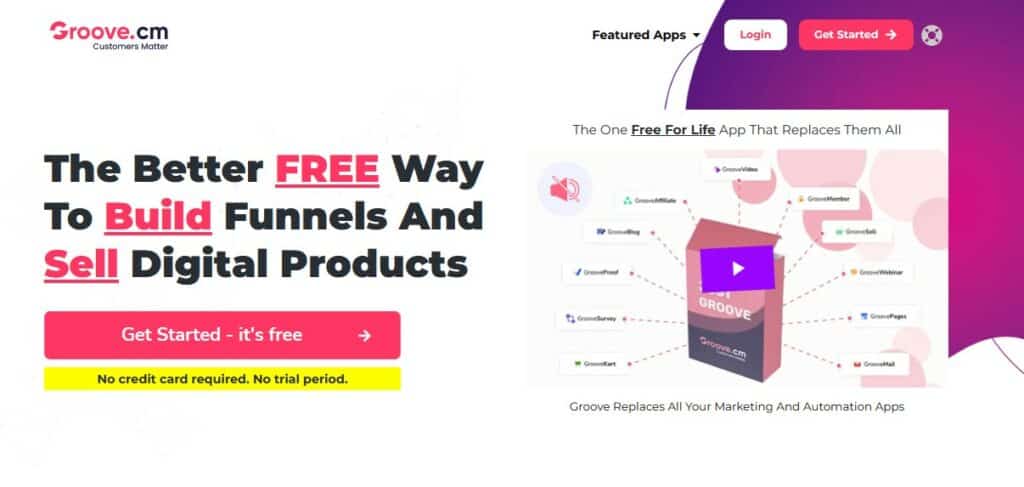 GrooveFunnels is a young marketing platform that tries to be an all-in-one solution for marketing tools and sales funnels.
It allows you to create marketing funnels for landing pages, webinars, and e-mail campaigns.
The platform includes a drag-and-drop editor that allows you to easily rearrange, edit, or add components.
GrooveFunnels offers many different templates that can be used for various kinds of affiliate products.
You can customize these templates with your company's colors, logo, images, and more.
Since GrooveFunnels is still in the beta stage it has a lot of bugs and glitches. Its funnel builder is very clunky and frustrating.
Also, the program has a steep learning curve and it isn't easy to navigate for beginners. It takes some time before you understand how to use the features GrooveFunnels offers.
GrooveFunnels Pricing
Best Funnel For Affiliate Marketing Final Words
So those are the best funnel building software for affiliate marketing.
Of course, there are many other tools and platforms out there to build your sales funnels or landing pages, but these would be some of the most popular options on the market.
So, to sum it up, the best sales funnel builder for affiliate marketing is ClickFunnels 2.0. They check all the boxes for funnel-building software.
It's very easy to use and it has a crazy amount of new things like email marketing, funnel hubs, funnel templates, and analytics so you don't have to purchase it separately.
Here you can try ClickFunnels 2.0 for 30 days for free and see how it works for you.
I hope this has given you more insight as to which option to go and which route to go in terms of creating your sales funnel.