In this review, I'm going to show you what the Buiderall Funnel Club is and how you can use it to grow your business.
You see the problem with businesses nowadays is that a lot of them don't have any sort of digital marketing strategy.
So what you find is that they've got maybe a boring website or maybe they just got some sort of brochure that really doesn't do anything.
It's a page to just display business information.
There is no true call to action, there is absolutely no opportunity for them to build an email list, make a sale, and scale their businesses.
And now with Builderall Funnel Club, you're literally going to be able to build a whole business with no technical skills just by using responsive website templates, done for high-converting sales funnels, and professional email sequences that convert.
So let's take a look and see what the Builderall Funnel Club is really all about.
What is Builderall Funnel Club
Builderall Funnel Club is the all-new latest release of Builderall 5.0.
It's a huge library with over 400 done for you professional website and sales funnels templates that are already pre-made and designed by professional developers and copywriters.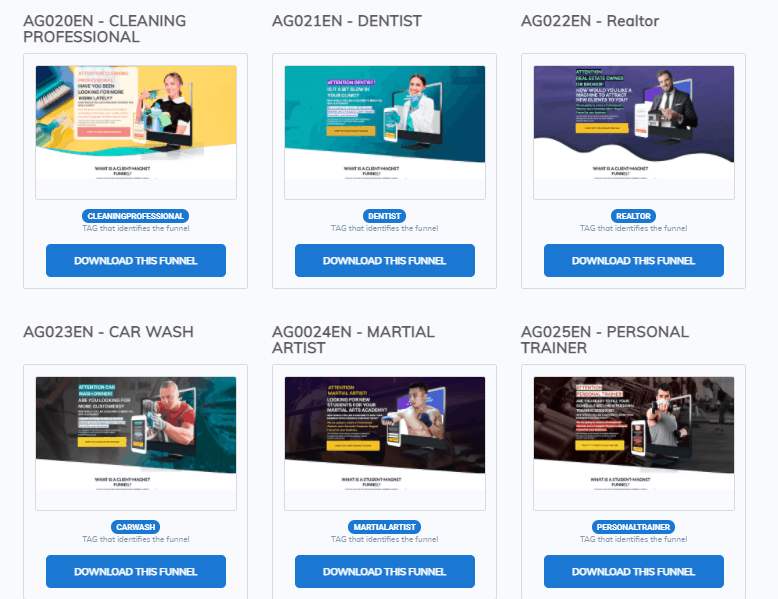 And not only that they even have all of the email follow-up sequences built into them as well.

So, now you no longer have to know how to build a sales funnel or how to set up an email marketing sequence.
Builderall Funnel Club will do it all for you!
Builderall Funnel Club Categories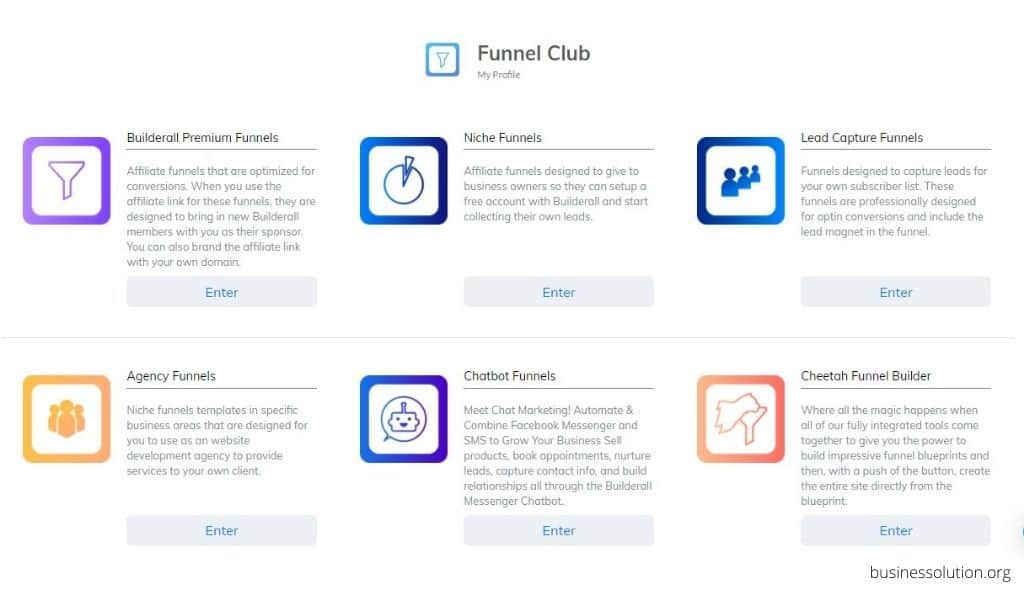 Builderall Funnel Club is divided into six different categories:
So, let's take a look at each of these categories.
1. Builderall Premium Funnels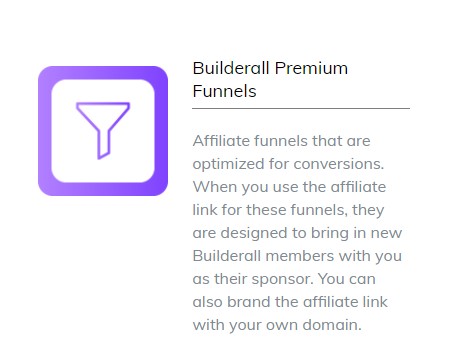 These funnels are geared towards affiliate marketers who want to take advantage of the very lucrative Builderall Affiliate Program.
Affiliate funnels that are optimized to bring in new Builderall members with you as their sponsor.
You can choose from dozens of ready-made high converting templates like:
And many more.
You can also connect the affiliate link with your own domain and start promoting Builderall.
🔎 Read More About Builderall Affiliate program
See how to become a Builderall affiliate in this step-by-step guide.
2. Niche Funnels
Niche Funnels are designed mostly for small business owners.
Basically offline type businesses who want to establish an online presence.
You'll find here funnels for industries like:
Just to name a few.
These pre-made funnels are great solutions for small business owners who don't have the time to build and set up marketing funnels or hire people who can do this for them.
3. Lead Capture Funnels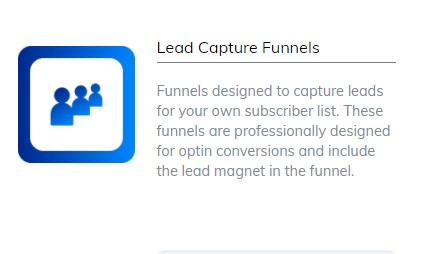 As the name suggests these funnels are designed to acquire new clients for your business.
And here you'll find professionally designed landing pages with some kind of lead magnet.
Let's take a look at the "Video Creation" funnel.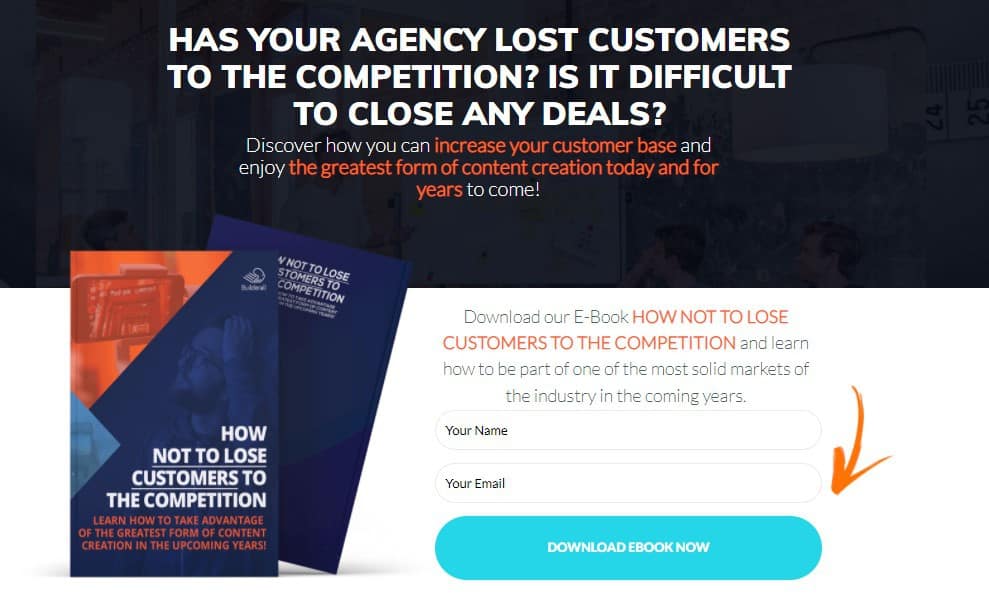 So, as mentioned earlier all of these pages are designed to collect leads and build or grow your email list.
4. Builderall Agency Funnels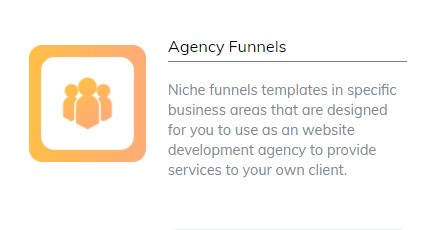 Inside Agency Funnels you'll find templates designed for all kinds of agencies like a digital marketing agency, website development agency, or lead generation company to provide services to their own clients.
5. Builderall Chatbot Funnels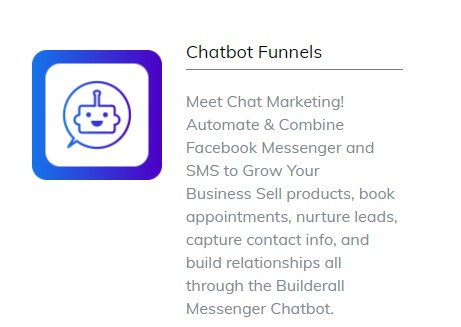 According to HubSpot, today there are 5 billion monthly active users of messaging apps like Facebook Messenger, WhatsUp, Skype, Telegram, and many more.
If your business is not taking advantage of this powerful marketing strategy that is chatbot marketing, you're missing out on an effective way to reach your target audience and potential customers.
And now with Builderall Funnel Club you can sell products, book appointments, nurture leads, capture contact info, and build relationships with your audience using ready-made ChatbotFunnels.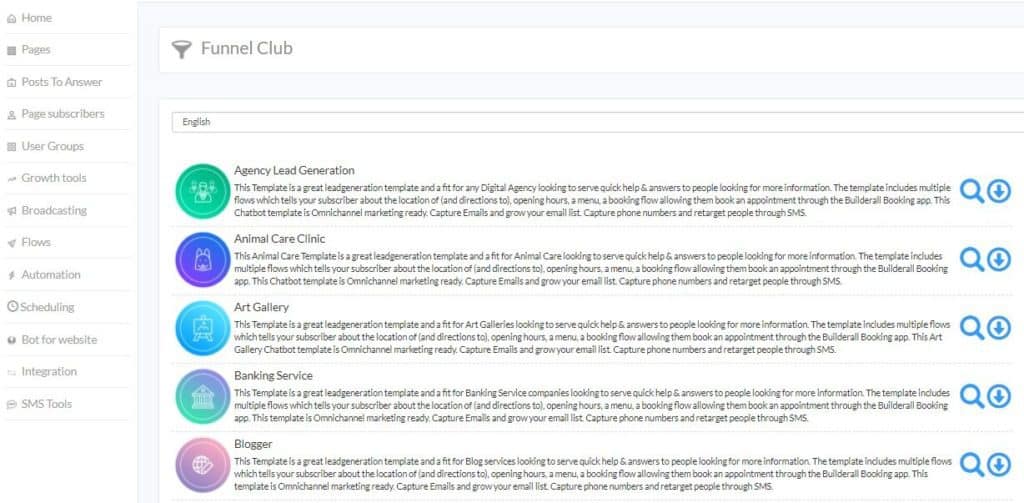 Again, lots of industries including:
And a lot more.
How to use Chatbot Funnels?
As mentioned earlier, those are ready for you templates, so all you have to do is just download and install them on your website.
5. Cheetah Funnel Builder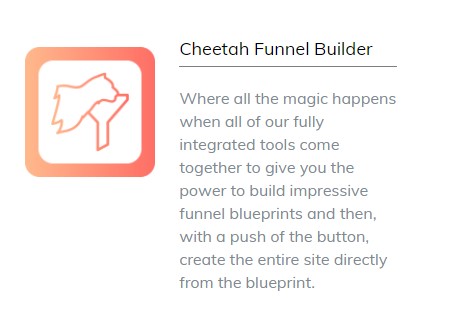 This is a real game-changer in the online business industry.
Why?
Because this feature enables you to build the entire site directly from the blueprint.
There are few funnel blueprint map builders out there but they are just taking pictures.
And now inside of Builderall not only do you get the blueprint but this system creates the website for you with a click of a button!
Let me show you how it works.
Inside Cheetah Funnel Builder you'll find made-for-you Builderall templates.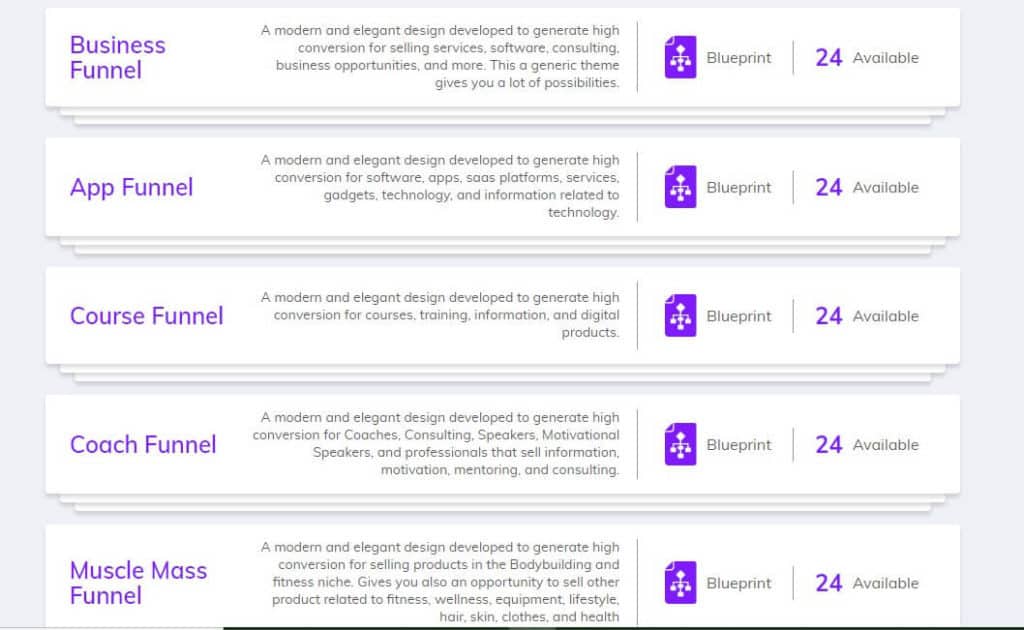 And inside each of these funnels, we have 24 blueprints available.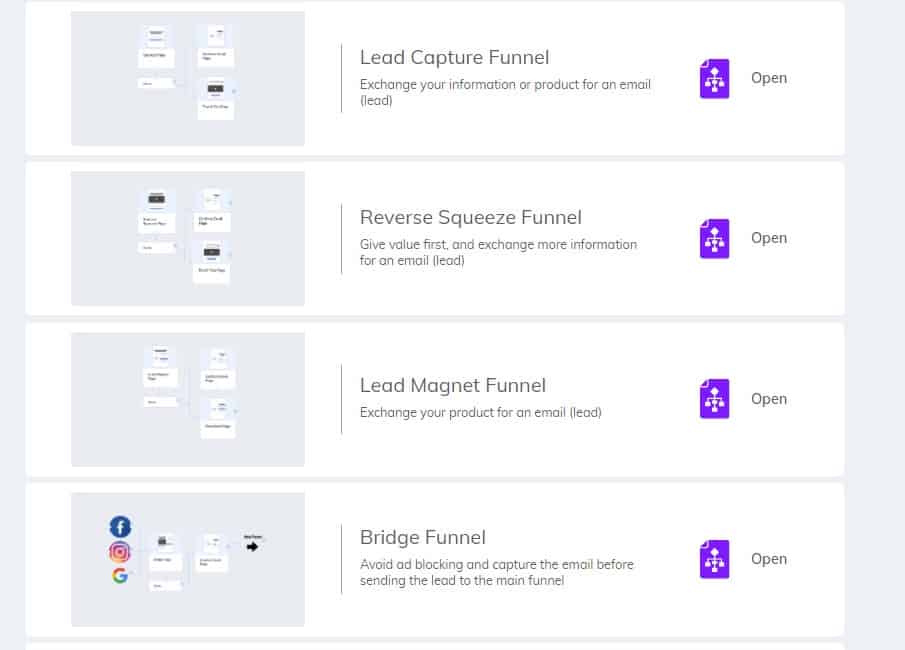 And if you click on the "Preview Button" it will show you the theme of this particular funnel.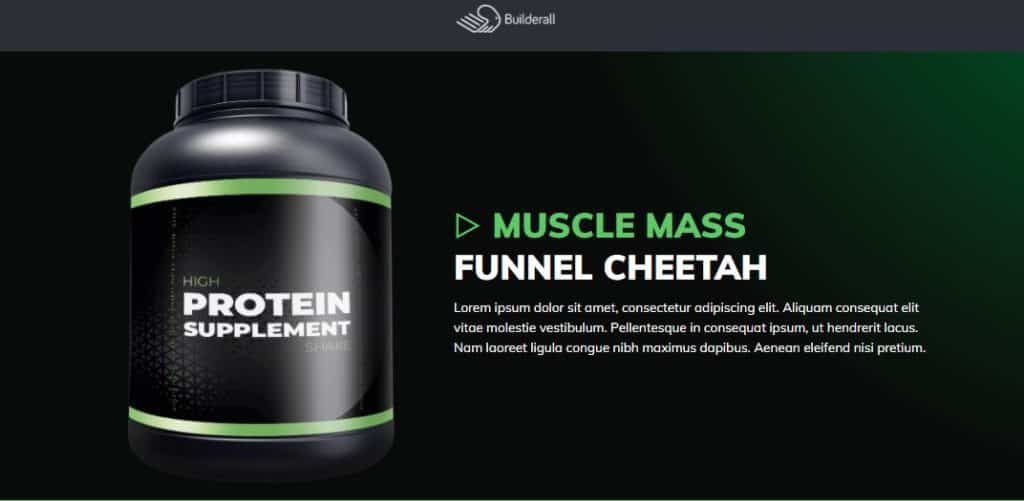 And here is an example of a "Muscle Mass" Funnel.
With dozens of done for you pages including: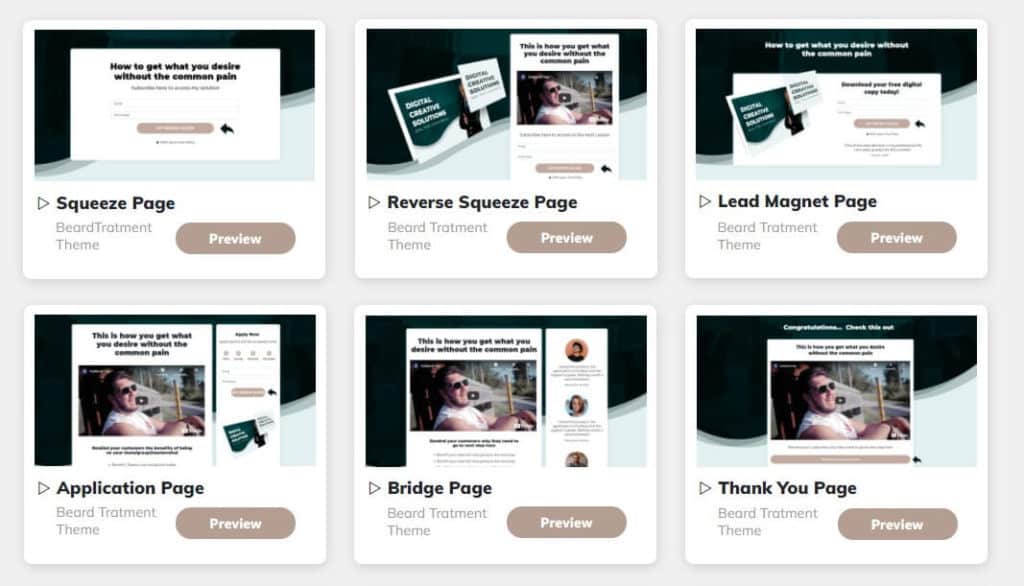 And you can use and edit any of those pages depending on your needs.
So as a business owner, marketer or entrepreneur you need a beautiful website.
This gives you the foundation to build your own professional website with just a few clicks of a button.
And you have all the pages that are available with this design for this type of funnel so you don't have to build them from scratch.
All you have to do is just download the funnel and change out your information and you are good to go.
How To Use Builderall Funnel Club
All you have to do to start generating leads using Builderall Funnel Club is to connect your domain or subdomain with some of these made for you funnels.
You can download this and edit the funnel yourself.
So, let's say you want to use the "Thermogenic Foods" Funnel and edit it according to your needs.
This is already done for you ebook and you don't have to write any copy for this.
But if would you like to edit this template to sell your products all you have to do is simply click "Download This Funnel"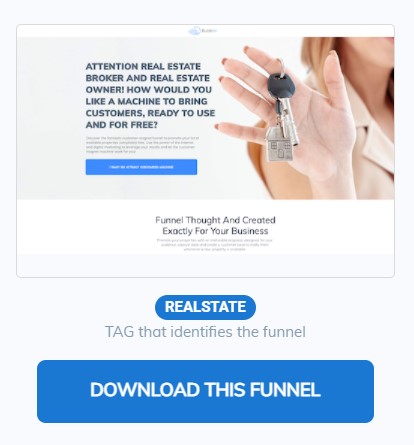 So when we download it will go directly to the site dashboard.
Next, you want to click "Edit Page".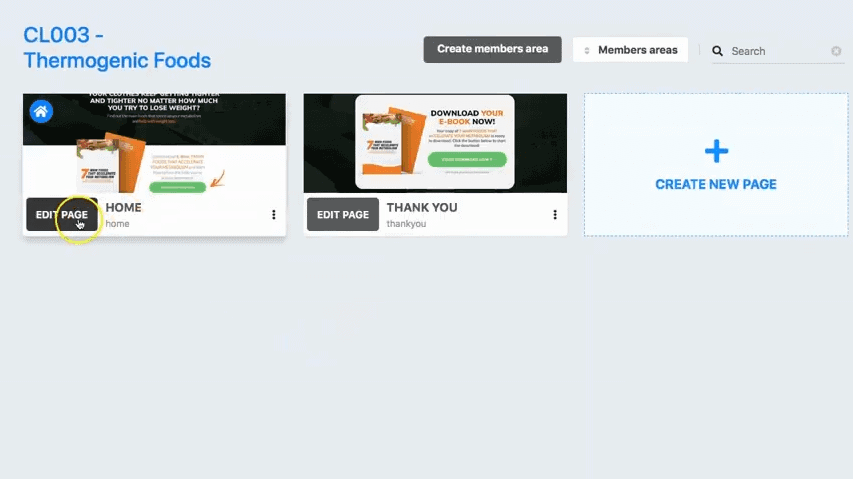 And once we confirm it we'll be able to edit this page.
We can brand this page and make it our own by editing:
Editing the funnel is super easy using a simple drag and drop method.
How To Promote Builderall Funnel Club
As an affiliate, you can promote the Funnel Club by giving these lead magnets away for free. and if this company wants to utilize this lead magnet they have to sign up for the Builderall Premium Plan under you.
So, you'll get that recurring commission for their sign-up. And this is a very good benefit to their business if they could have a very eye-catching sales funnel lead magnet to generate leads for them.
And as you grow and if you're knowledgeable about generating leads for companies you could even help them maybe offer a small fee to help them generate leads for their business.
So that's a business itself right there.
Builderall Funnel Showcase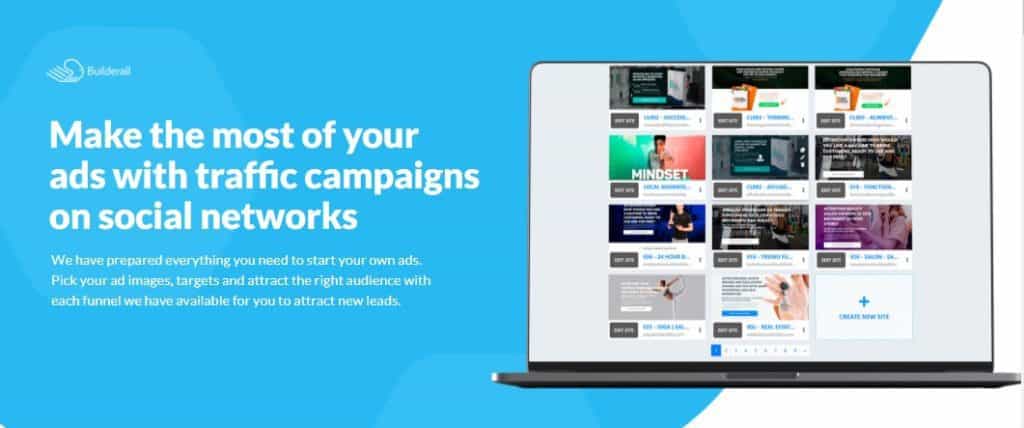 If you are an affiliate with Builderall you've got to check this out in your back-office.
Builderall Funnel Showcase is a collection of resources that help you promote Builderall funnels.
Here you'll find some of the most popular niche funnels that are ready to be promoted to potential clients that are looking for an all-in-one business solution.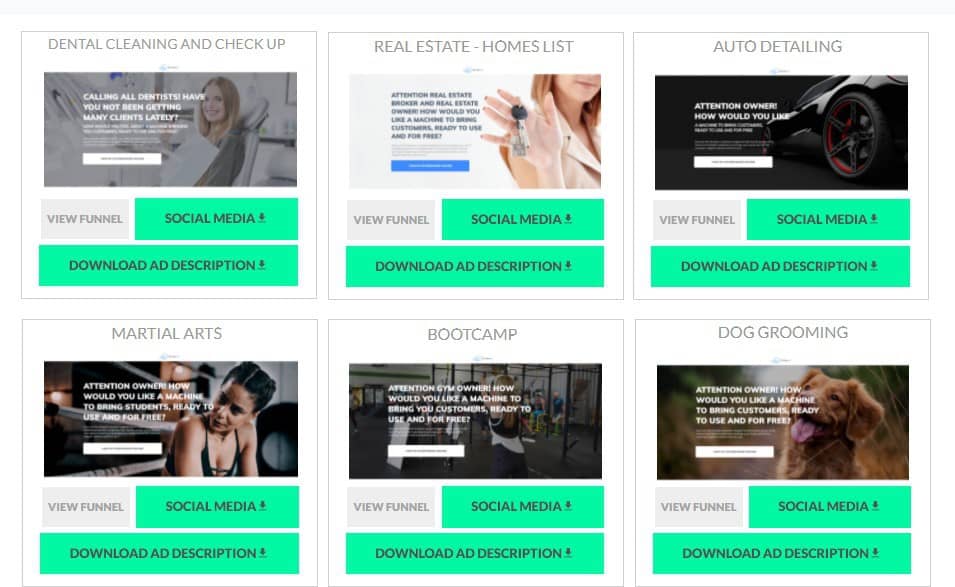 And what is cool about it is that you not only get an affiliate link to promote Builderall but also social media posts that you can use for your social media content when promoting the funnel.
In addition to that, you can download an ad description.
Here's an example of an ad ready to go.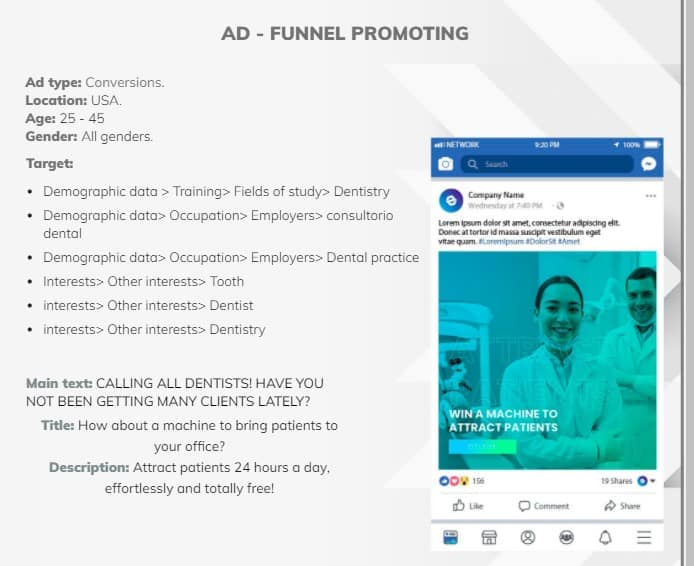 You'll get all you need to start running paid advertising campaign including:
So as you can see this is just another powerful resource that contains tools to help you start marketing your niche today.
Builderall Funnel Club Pricing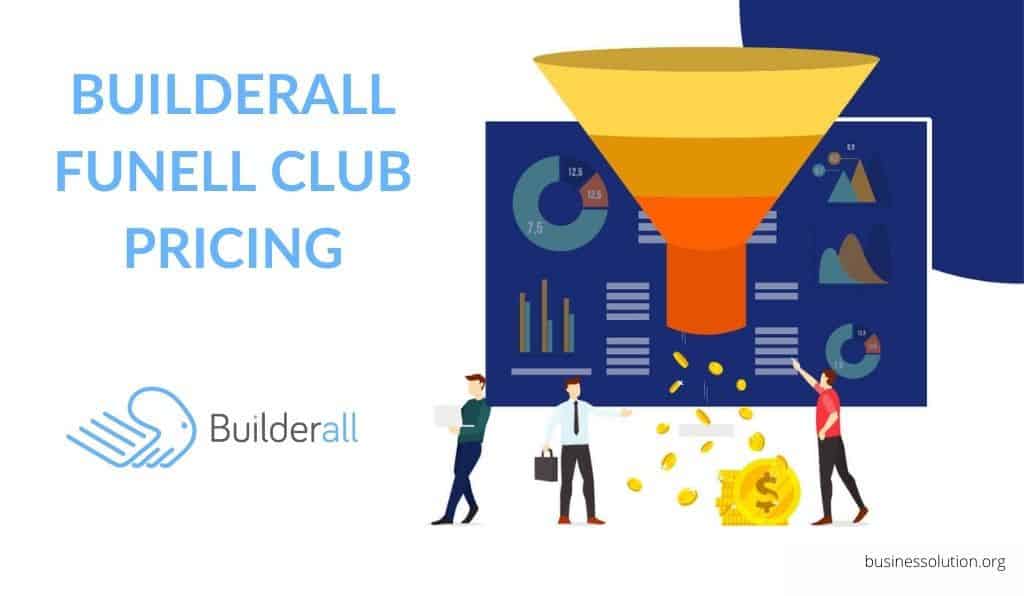 Builderall offers a 14-day free trial so you can test it out without paying anything.
However, in order to get access to the Builderall Funnel Club you've got to be on the premium plan and then take that $199 one-time payment.
Is it expensive?
Well, before I became a Builderall user I was buying WordPress themes all the time.
I've gone through Thrive Themes, Divi, Inkthemes, and Shopify themes, and trust me they can add up really quickly.
Because the average single theme costs around $69 so it may get very pricy if you need a few of them.
Popular sales funnel builder ClickFunnels charge $147 for a single template.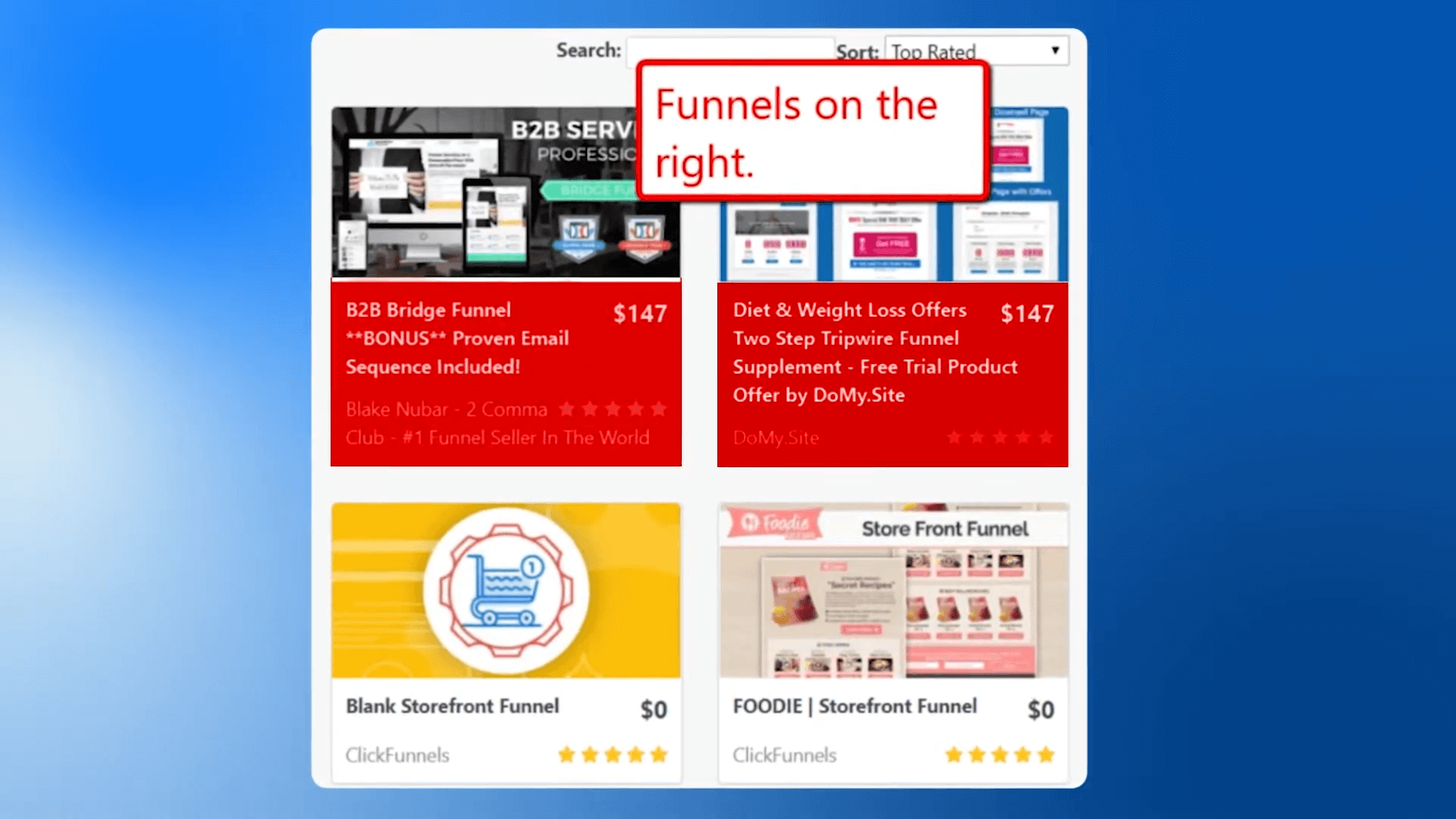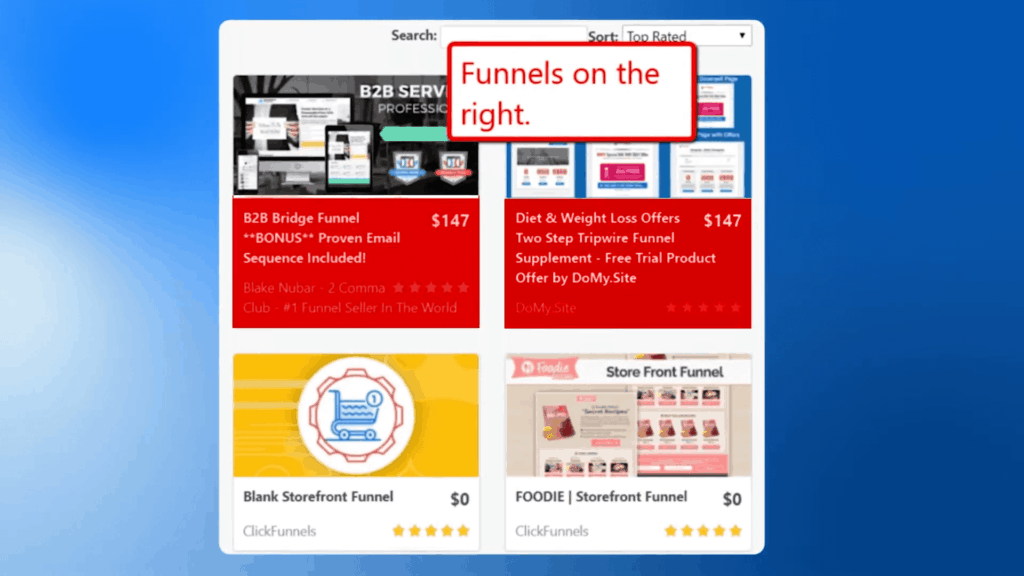 Also, Shopify themes are in the price range of $149-$199 for just one theme.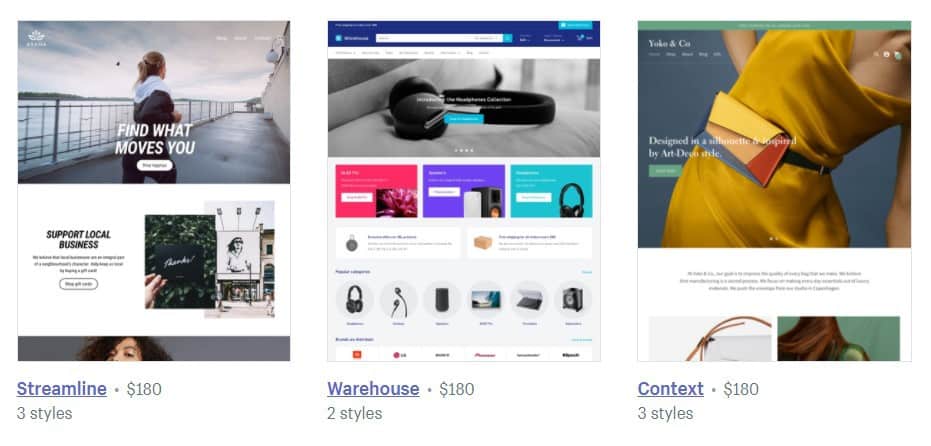 So, a one-time payment of $199 is not as much considering that it gives you the ability to literally build a whole business.
Funnel Club Wrapping Up
So that is the Builder Funnel Club in a nutshell.
Builderall 5.0 has absolutely rewritten digital marketing industry standards.
And now with the new Builderall Funnel Club, they raised the bar even more. Something that you just don't see anywhere else in the industry.
Builderall is an incredible solution for the everyday entrepreneur that doesn't have this big marketing budget and needs to get the business off the ground especially at these times.
So, with that being said, if you want you can start your Builderall 14-day free trial or get started with Funnel Club by clicking the button below.