Today, I'm going to put Builderall vs GrooveFunnels to the test. After using both of these platforms and reading a bunch of other comparisons I've decided to write my own review based on actual facts.
Is GrooveFunnels really one of the best Builderall alternatives to run your online business?
Today, I'm going to put Builderall vs GrooveFunnels to the test. After using both of these platforms and reading a bunch of other comparisons I've decided to write my own review based on actual facts.
Well, I've been using extensively these platforms, and today, I'm going to show you how they stack up against each other.
And the results were very interesting so make sure to read this article right to the end because, at the end of this Builderall vs GrooveFunnels comparison, you'll find out which platform would be better for you depending on your individual needs.
So, let's get started.
Builderall vs GrooveFunnels TL;DR
The main difference between Builderall and GrooveFunnels Builderall is ready to go out straight out of the box, so you don't have to worry about things not working. Whereas GrooveFunnels is still in the beta stage, and many features are still not working properly; however, you can take advantage of most of them even as a free member.
With Both platforms, you can run a successful online business, but Builderall is a clear winner, especially after the new Builderall 6.0 version.
If you want to take the risk and go in with the GrooveFunnels lifetime membership, it might pay off in the long term. Many digital marketers and online entrepreneurs are glad after upgrading to the GrooveFunnels lifetime membership plan. However, it's very risky because GrooveFunnels is still brand new compared to Builderall.
I still highly suggest you try both of these platforms to see what works better for your business since everyone has different needs.
What is Builderall?

Builderalll is an all-in-one digital marketing platform for digital marketers, entrepreneurs, and freelancers.
Builderall is also a great option for you have a brick-and-mortar business and you want to take it online.
They grabbed attention in 2021 when they launched Builderalll 5.0 as a standalone product. And it's become a better product overall in terms of their apps are actually working much better compared to the earlier version.
They had a sort of phase where they were going through that learning curve in putting the product together for their customers.
It has all the features of GrooveFunnels and a bit more so before you jump on buying the lifetime access for GrooveFunnels you might want to check out what Builderall actually has to offer.
They have packaged everything in one place and have been going along quite a lot longer than GrooveFunnels.
What is GrooveFunnels?

GrooveFunnels is an all-in-one digital marketing platform that allows you to build websites, sales funnels, and a whole host of other things.
GrooveFunnels was founded by Mike Filsaime, he is one of the members who co-founded Kartra. Funny Enough back in 2011 with Frank Kern which is one of the competitors to GrooveFunnels at the moment.
And in Mike Filsaime's words, he says that "Kartra is outdated"
They also claim that they are the #1 funnel-building platform on the internet today, even bigger than some of the companies, I'm sure you've heard of ClickFunnels.
They stated that they actually have more members than ClickFunnels has, which might be the truth.
Builderall vs GrooveFunnels: Page Builders
Both platforms are capable of creating websites, sales funnels, and landing pages. And now I want to share with you my experience working with these page builders.
Builderall Cheetah Website Builder
With Builderall Cheetah, you're able to build mobile-friendly and SEO-optimized websites as well as high-converting sales funnels.
Some of the Builderall Cheetah features include:
Also they have a 3-click WordPress installation if you would like to switch from WordPress to Builderall.
And it's very easy to use with the drag-and-drop method.
You have 100% freedom to customize your websites and funnels however you like.
In, fact lots of the top SEO guys in the world are recommending Builderall above anything else.
They love it because it's Builderall SEO Report tool makes it so easy to configure for search purposes.
In terms of templates, Builderall offers over +400 for nearly every industry.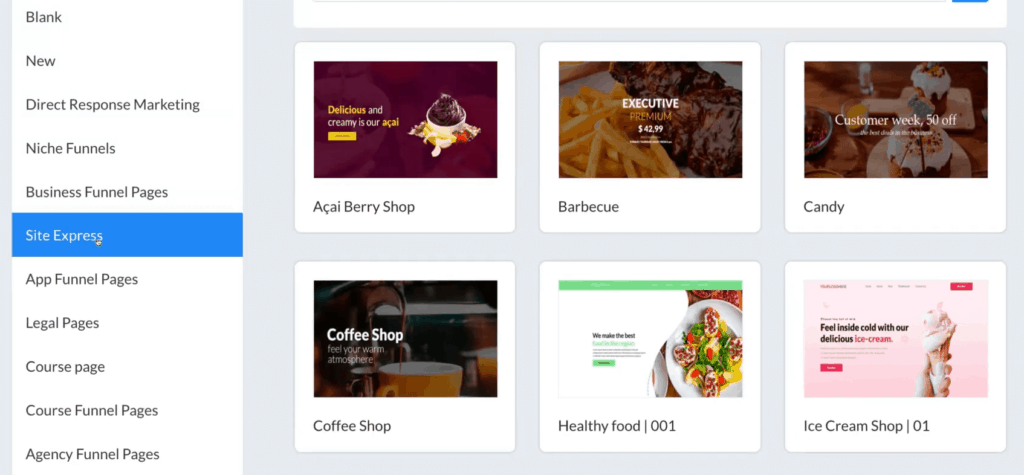 And all of them are available for free, which is great.
GroovePages
GroovePages is their page builder. It's really easy to use and includes many templates to choose from.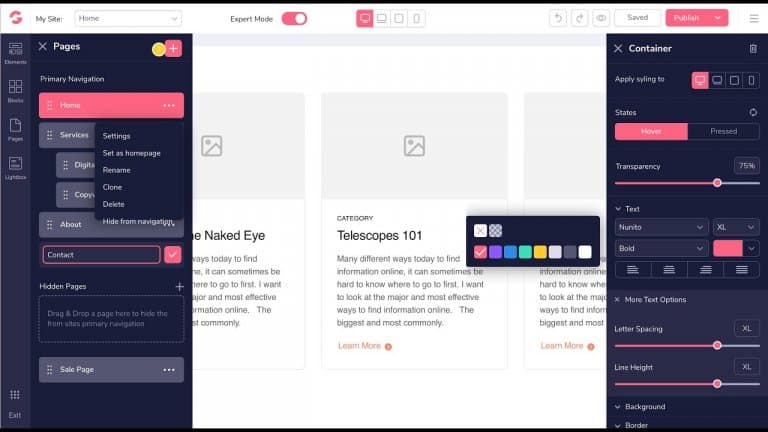 They compare it to ClickFunnels which I think is a fair comparison because it's very similar.
So as you can see, there is nothing to compare GroovePages to Builderall Cheetah, so if your main goal is building websites, or sales funnels I would stick to Builderall.
And while GrooveFunnels can help you with that, Builderall is because not only do they allow you to create mobile-optimized websites they have many more templates and features that are going to be very helpful when it comes to building and creating those websites.
Also, Builderall Cheetah is extremely fast compared to other popular platforms including ClickFunnels, Kartra, and GrooveFunnels.
Page speed is a major factor in ranking factor for websites, landing pages, and funnels and we'll talk more about page speed in the next section.
Builderall vs GrooveFunnels: Page Speed Comparison
Now, I would l like to show the results from Google PageSpeed Insights of Builderall and GrooveFunnels in terms of page speed.
GrooveFunnels Page Speed


Builderall Page Speed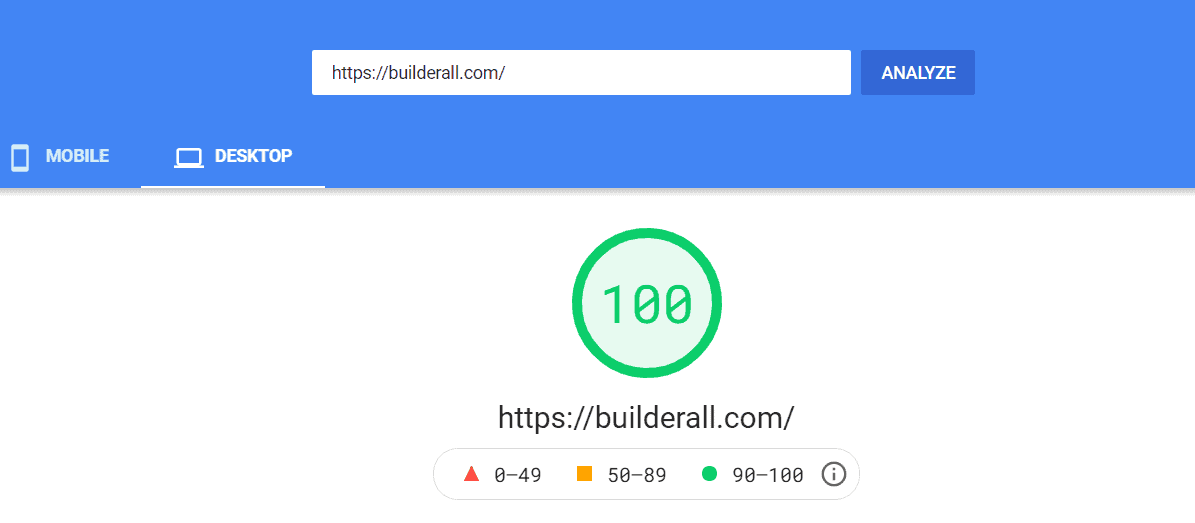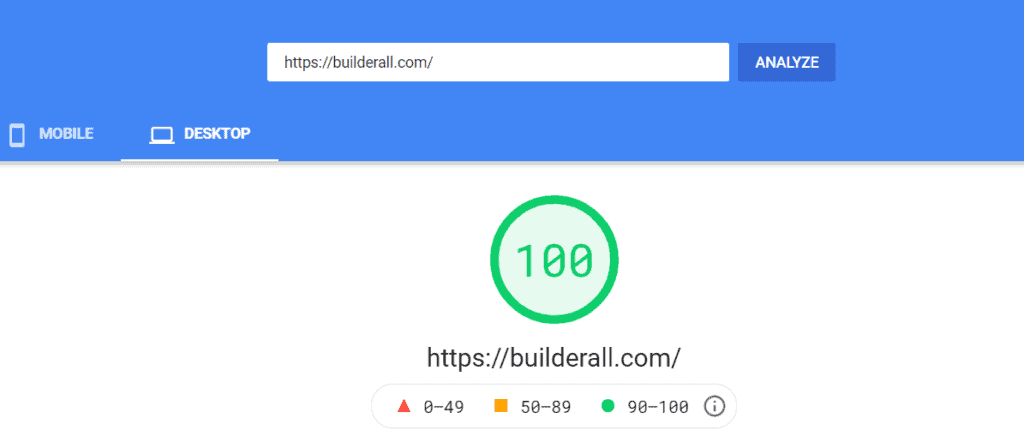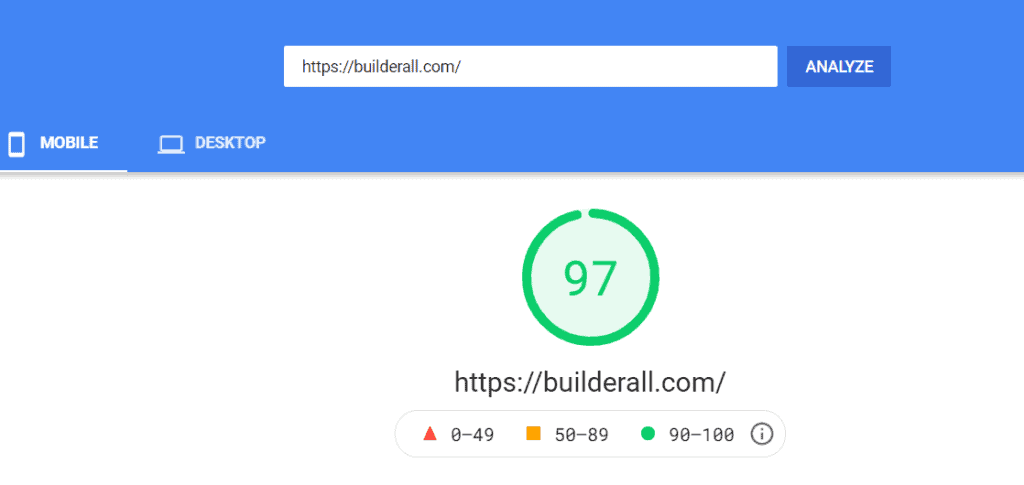 Yes, Builderall scores 100/100 on desktop and 97/100 on mobile.
So, as you can see, this is not even a fair comparison because when it comes to page speed, it is game over for GrooveFunnels…
And, I show you this because the speed of your website and funnel directly highly impacts your conversions.
Builderall vs GrooveFunnels: Email Marketing
With both platforms, you can run email marketing campaigns but there are some differences.
Builderall MailingBoss
MailingBoss is a robust mailing solution with one of the highest deliverability among email marketing platforms.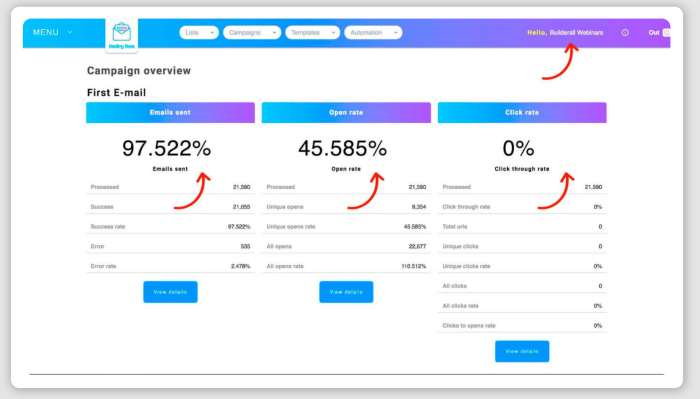 And his is crucial in this heavily crowded world of e-mail marketing, where emails often get lost in the promotional or spam folder.
Also, this drag and drop email marketing platform allows you to create:
And many advanced options like conditional splits and dynamic variables for personalized messages are also available.
GrooveMail
GrooveFunnels has also a robust mailing and CRM solution called GrooveMail.
GrooveMail allows you to create email lists, automate email sequences, and send broadcasts.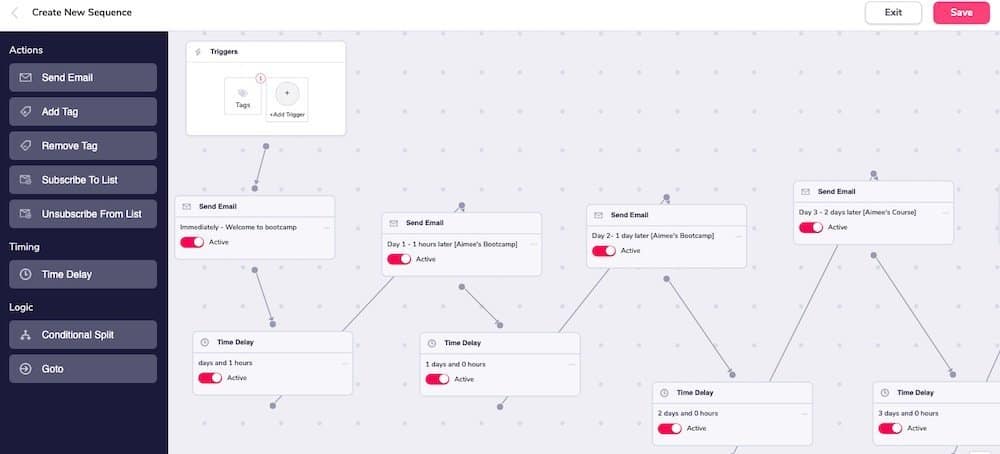 I was personally struggling with using this tool. GrooveMail may not be the most optimized software, and many users have difficulties in navigating its clunky interface.
And also very shortly after launching GrooveMail, the company had to shut down GrooveMail, their own product, after a number of users started spamming the system.
So I highly suggest keeping a watchful eye because I want to make sure that you know it is not a full-fledged product and may result in your emails being sent into spam.
Builderall vs GrooveFunnels: Video
Builderall Video
With Builderall videos, you pretty much can get all the features that Vimeo has and you get that as part of your Builderall membership with no extra costs.
So, with Builderall you can get high-quality video hosting that loads up really fast, that can also track at which point people are watching the video and you can even tag certain people at certain parts in the video.
There are so many crazy things that you can do behind the scenes. And because Builderall videos are part of the whole platform, anything that one lead does with a Builderall video can easily be integrated with any other tools like a CR that we'll talk more about it later.
GrooveVideo
GrooveFunnels has its own built-in video hosting tool called the GrooveVideos where you can host videos inside the platform.
So that means, when you use grooveVideo you don't have to rely on third-party video hosting platforms like Wistia or Vimeo for embedding your videos in your sales funnel.
So, in terms of video functionality, I don't see a clear winner because the features of both platforms are very comparable.
Builderall vs GrooveFunnels: Membership
The next piece of functionality is membership areas. These are absolutely amazing if you plan on having courses or programs.
Builderall Membership
Builderall allows you to create membership sites and courses
Your students can take a test and earn a certificate on the last day of your course.
And you can have free courses or paid courses. You can connect them up to the Builderall Super Checkout so that you are earning money for your courses.
There's lots of other cool stuff you could do with that, but just to get a glance at the membership builder, these are all your options for adding banners, graphics, text, PDF.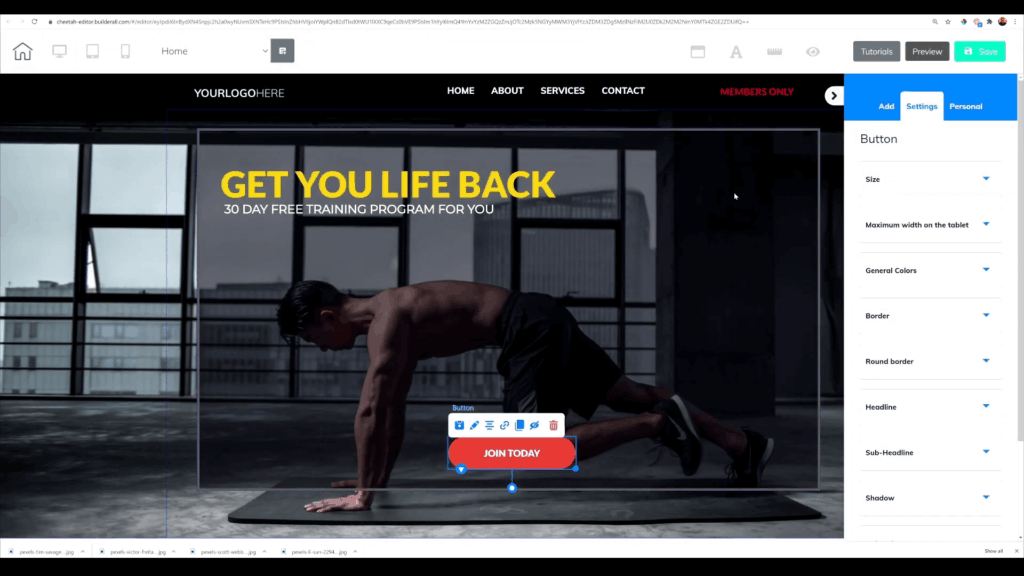 We can add buttons, we can add favorited sections.
You can really customize this experience for your members, having different modules, adding different lessons, adding different reviews, and so on.
GrooveMember
GrooveFunnels membership area is called GrooveMember and it's very easy to use.
However it is very basic and has a lot of bugs as of now and this is because they are still in the beta stage.
But GrooveFunnels founders say that everything will be best in class once they finish it, so watch out for how GrooveMember develops over the coming months.
I am really excited about the idea, but Builderall is taking the lead in membership
Builderall Features
Builderall offers over 40+ high-quality business tools and apps. Let's take a look at some of the Builderall features.
Builderall Funnel Club
Builderall Funnel Club is a massive library with 400+ websites, sales funnels, and chatbot templates divided into 6 different sections:
And here you'll find templates for every case scenario.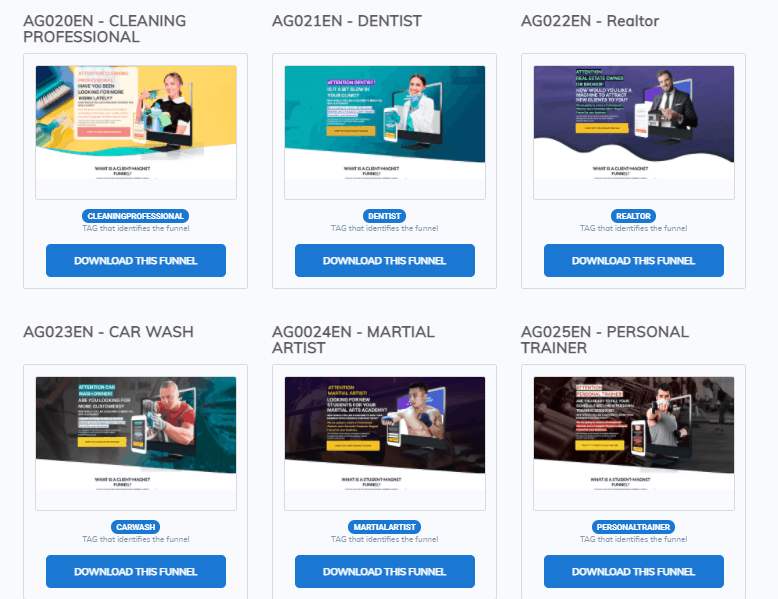 And all you have to do to use these pre-made templates is to download one of them and connect with your domain or subdomain.
Builderall Script Generator
if you have any type of need for creating scripts then Builderall Script Generator which is a feature that comes along with Builderall membership with no extra cost.
And as I talked about in my other blog post Script Generator is very similar to the ClickFunnels Funnel Scripts and it allows you to create various marketing scripts for many uses.
And all you have to do is enter in details about your perfect audience and then it'll pretty much generate plenty of scripts.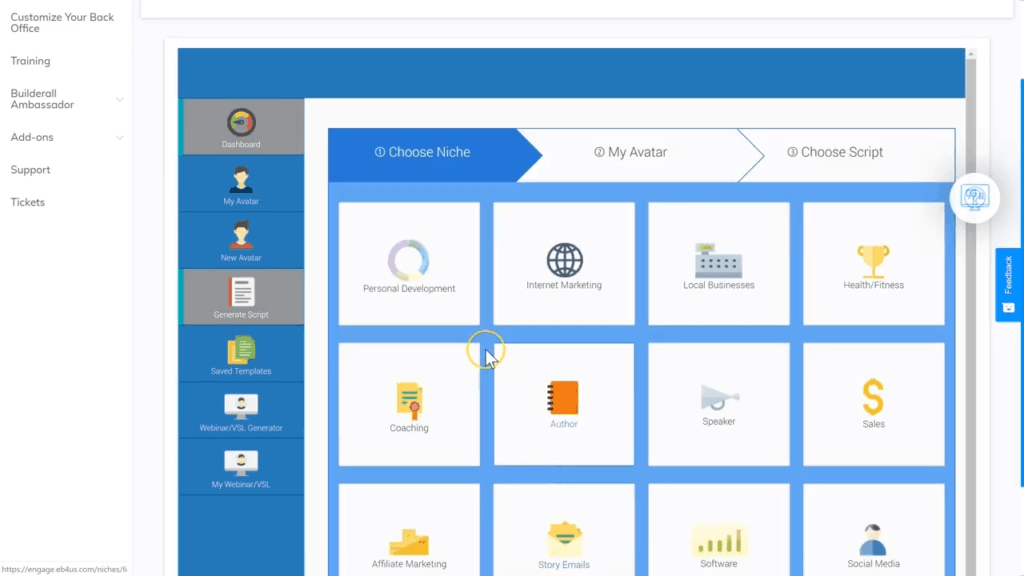 And this great feature comes along with Builderall Premium Plan with no additional costs!
Keep in mind that ClickFunnels charge for their copywriting tool $797…
It's one of my favorite features that they have and at the time it's something that GrooveFunnels currently does not have.
Builderall CRM
Builderall CRM is a very advanced tracking software that helps businesses collect data on past and potential customers, and then analyze how they interact with your website on a regular basis.
Funnel Simulator
Builderall funnel simulator is a similar tool to Funnelytics. It is like a big brainstorm page where you can connect up all of the different pages on one canvas and make them all work together.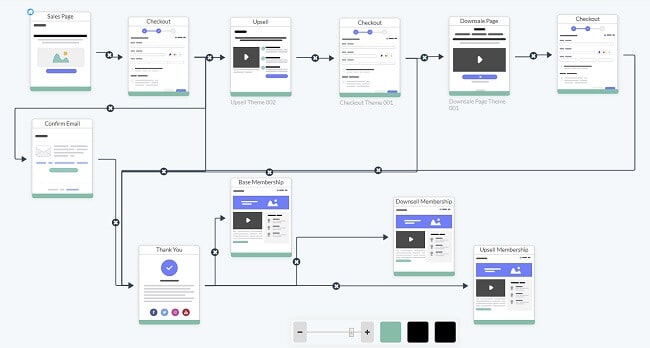 This is a really cool tool where all of your pages come together.
Builderall E-Commerce Platform
Builderall also offers an e-commerce solution and it's actually super easy to use. I would say that it's even more user-friendly than Shopify in terms if managing your stock and selling your own physical as well as digital products.
Builderall goes head to head with Shopify as you can find out more in this Builderall vs Shopify comparison.
Builderall Design Tools
Other tools that you will find on Builderall will help with designing and editing your photos, creating 3d visuals, edit videos, and more.
So, as you can see, basically, it has everything you could possibly think of that you would want to use on an online business.
And they've put packaged it all together under one roof.
And there are loads and loads of other different products that are actually part of the package if you decide to upgrade to Builderall Premium Plan.
GrooveFunnels Features
With GrooveFunnels you're able to build websites. You can sell products through your websites and you can use pretty much all these tools for free. However, keep in mind that not all of these features are not available at the moment.
So, we have things like:
GrooveAffiliate
GrooveAffiliate allows you to have affiliates promote your products and it's built in the affiliate program where you can search up your customers or leads.
And there's also a way to switch from affiliate to vendor. And they compare it to TapAffiliate which is very well know affiliate tracking software.
GrooveBlog
Groove has already launched a GrooveBlog. It's actually really nice.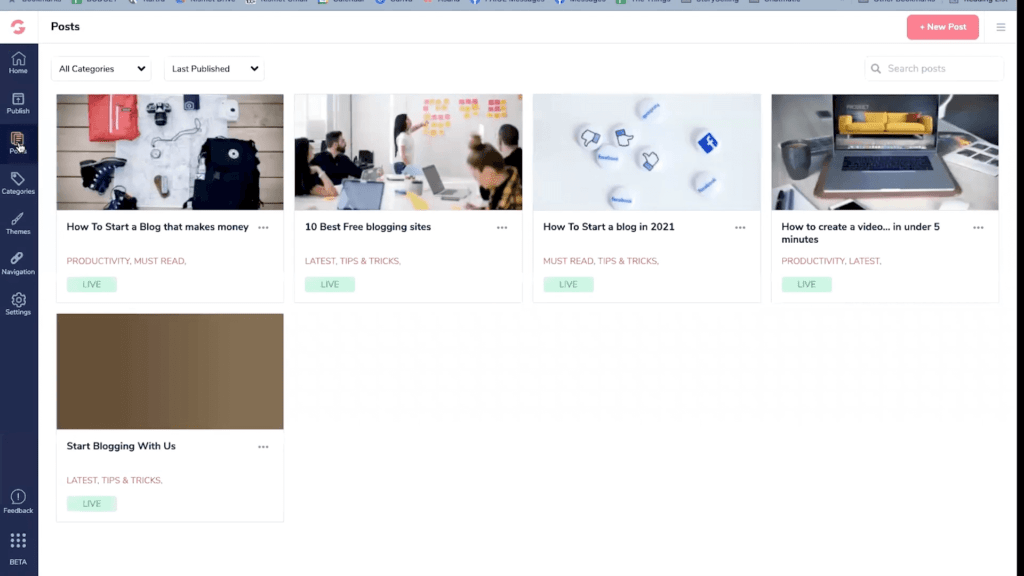 If you want to create your own blog as opposed to using WordPress then they do have that option coming soon.
GrooveWebinars
GrooveWebinars Live is still a work in progress, but it will help you run webinars. The feature will be released soon so I cannot compare it to the Builderall Webinar tool right now.
GrooveSell
GrooveSell lets you start your own eCommerce store and sell unlimited digital and physical products. 
Checkout features on GrooveFunnels are really good. They are fully customizable, making it relatively easy to upsell, downsells as well as do order bumps.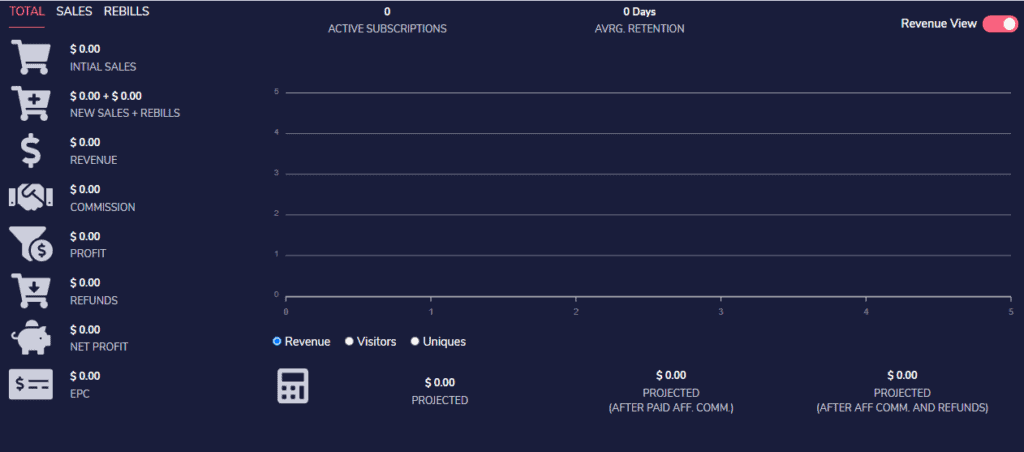 And to boost your sales even more, you can also offer discounts and coupons. 
It's their equivalent of Shopify but it is not as robust as Shopify when it comes to e-commerce capabilities.
it's really not the type of all-in-one e-commerce platform where you can measure inventory or keep track of your shipping.
GrooveDesk
GrooveDesk is your own dedicated help desk that you can create and this will replace things like Help Scout.
Also if you do use something like Zendesk then that should also replace it.
GrooveSurvey
The survey is one of the tools that Builderall doesn't have yet.
That should replace the quiz type of tools if you want to quiz your subscribers get some feedback and also segment your email list based on that survey
So as you can see there are quite a few tools here that make it an all-in-one solution. Not requiring you to subscribe to other platforms and services could end up being quite costly.
Here are some of the other GrooveFunnels tools that they plan to launch in the near feature:
So, all of these GrooveFunnels features are not available at the moment. These are all scheduled for the second part of 2021.
You can go and check this out and It just tells you when you can expect the other products and services to come online.
So currently, you can't use everything, but this will give you a really good indication of when you are likely to be able to have everything.
I think the vision is really, really good, and the problem is at the moment, then it doesn't all work.
So, is it worth you getting involved?
Well, the price point is zero, so it's free.
So, there's nothing stopping you from having a look and I'll talk about that in the final part of this comparison, but there are all these tools that are going to become live by the end of this year.
Builderall vs GrooveFunnels: Affiliate Program
Both platforms Builderall and GrooveFunnels, are very affiliate-driven. And I think there is nothing wrong with that because for many entrepreneurs affiliate marketing business is how they got started with generating income.
So let's start with the Builderall affiliate program.
Builderall Affiliate Program
Builderall Affiliate Program has one of the highest affiliate payouts of any premium online marketing program with over 50,000 affiliates worldwide.
If you refer anyone to Builderall, you will receive 100% of their 1st payment. After that, you'll earn 30% recurring commissions.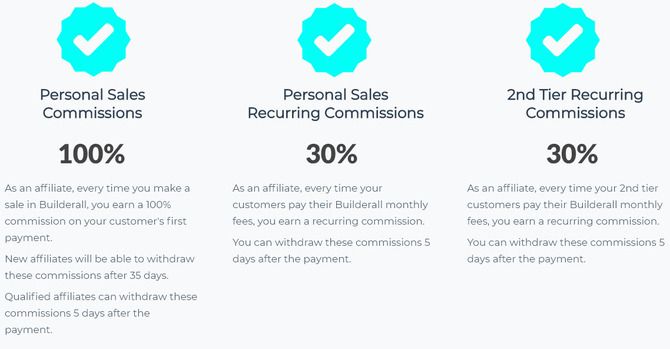 And as I said before, as GrooveFunnels, Builderall is very affiliate orientated. So, they are encouraging you to get the word out there and promote this because you can build a sustainable recurring income with the number of customers that you refer.
GrooveFunnels Affiliate Program
GrooveFunnels heavily rely on affiliates to get the word out there. And this is the reason why they initially gave this product out to everyone for free.
So, if you wanted to become an affiliate or you already are accepted as an affiliate, as soon as you get involved and you can earn up to 40% recurring income for life, which is actually really good.
But if you didn't want to join and pay the one-time off, which we'll go through in a second, you can still promote the free version.
And if anyone upgrades from the free version to the paid version, you will get paid 20%, which is not bad.
They've got a Facebook presence as well, where you can go and talk to other Groove affiliates, where they talk about how they're driving traffic to their affiliate links, etc.
So, they encourage people to try and promote their products.
Builderall vs GrooveFunnels: Ease of Use
For many people, ease of use is one of the most important factors. And that's understandable because nobody likes to spend hours learning how to use the tools.
GrooveFunnels Ease of Use
As mentioned earlier GrooveFunnels is easy to use similar to ClickFunnels in terms of building your sales funnels. So overall the back office itself is self-explanatory really easy to use.
It's still a little bit primitive in my personal opinion however it is free so you can't really complain.
All of the different elements are in one place and everything is drag and drop.
However, with GroovePages you don't really have the freedom to place the object anywhere you want across the page.
So it isn't fully customizable but regardless it still works a lot of things you sort of need to get started.
Also, their page speed is a big no-no in the online business space because it's obvious the faster your website loads the better results you get.
Builderall Ease of Use
Builderall has a logical interface and is straightforward to use. Even a beginner can understand the system without having to undergo steep learning curves.
And when you first log in, the first thing you can do is click on "Builderall Assistant". It asks you what you actually want to use the tool for.
So, then it will guide you through which is the best way to use the platform depending on what answer you give here.
There's lots of training as well available.
They've also got support and is 24/7. And when I've used it, they've been really quick to answer my questions and they've managed to sort it out really quite efficiently.
In terms of ease of use, Builderall is comparable with another all-in-one digital marketing platform Systeme.io as you can read more in this Builderall vs Systeme.io review.
Moving onto the price for both of these products and services.
Builderall vs GrooveFunnels: Pricing
With both platforms, you can save hundreds of dollars each month on tools, and so avoid quitting your dreams entirely in just a couple of months. GrooveFunnels provides a completely free plan, while Builderall offers a 14 day day free trial so you can test the software and see if you like it or not.
GrooveFunnels Pricing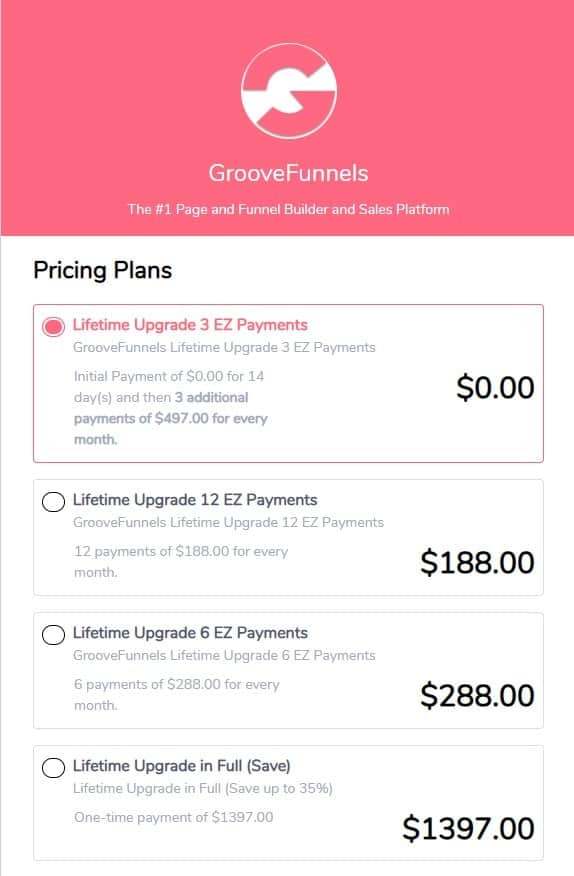 GrooveFunnels offers 2 pricing plans:
The great thing about GrooveFunnels is that they offer a completely free plan where you can actually create the landing pages, sales funnels even websites for free currently.
There is no cost to you. There's no credit card required.
You just need to sign up and you'll have access to all these items over the period of the next 12 months.
And that might may change in terms of your access to all of these when they decide to start moving to the paid platform and also the one-time fee.
GrooveFunnels Life Time Deal
GrooveFunnels provides a one-time offer so If you decide to upgrade and get all of the products and lock your price in.
And the cost actually is $1397 and then you'll get lifetime access to all of the products.
So, you'll never have to pay a penny again. Any upgrades to the software, you'll get that part of your one-time fee,
And to be honest, $1397 is a lot of money for someone to drop, especially if they're new to online business or digital marketing.
But you can continue with the free plan, that's entirely up to you.
What is Available in the GrooveFunnels Free Plan?
So currently, as it stands on the free account, you do have the ability to build 3 websites or sales funnels, you can have a maximum of 5,000 emails for free, which is great.
For the GrooveMembers, if you wanted a membership site, it's a maximum of a hundred people you can have
And also, the payment processor that comes available later on this year, if you're on the free plan, you'll be charged a 2% fee to use that. Whereas on the fully paid version, it will be 0%.
That's just some of the things you need to take into account.
So all of these things will become free for life If you go for the upgrade.
Builderall Pricing
Moving on to Builderall pricing structure. There is currently a Builderall 14 day free trial offer so you can test the platform and you get 2 weeks to play around.
Builderall comes with 4 plans:
So, I'd probably start the lowest package if you were considering going Builderall and see what you get.
And overall with Builderall, you'll have an overall cheaper price compared to GrooveFunnels's premium plan. Builderall just recently allows you to get a free plan where you get many of their tools and features mentioned earlier.
So if you're looking for the cheaper alternative despite the fact there are free plans for both of these tools, Builderall is going to be best for you
Who is GrooveFunnels For?
Well, GrooveFunnels is free. So, if you are brand new to digital marketing and online business, you've got limited budgets, then I would suggest GrooveFunnels is definitely something that you should be considering.
Because you'll get access to a website builder and email platform, both essential tools for an online business.
So it'll give you a chance to have a look at the product, how to build funnels and do all the things that you'll need to understand how to put everything together to start building a business online.
The one-time fee in the GrooveFunnels product is the sticker because, you'll be able to have access to everything forever, for free, but will you get to that stage?
A lot of people that start an online business and, they don't stay the course, unfortunately.
So, is the one-time fee, right for you?
Probably not because you get almost 8 years' worth of Builderall at the $14.90 plan…
Who is Builderall For?
That being said, the Builderall is complete and ready for you to use now. And you can get access to a 14 day free trial to test the software out and see if you like it or not.
So, it's worth you having a look at what's in there and then seeing how you compare it to GrooveFunnels yourself, which one you prefer.
At the end of the day, everyone has their own personal tastes. And although both of these platforms are pretty similar. you might find that you prefer one software over another.
Builderall is going to be your best bet if you want to utilize a wide variety of features. I've gone over and used many sales funnel builders Builderall is probably the sales funnel platform that has the most amount of features.
Where there are so many you'll probably never get around to using all of them.
At least that's the way it's been for me but if you want the choice to be able to use many different features then Builderall is going to be your best bet.
Which Platform Is Better?
So this is my Builderall vs GrooveFunnels comparison.
If you want to take the risk and go in with the lifetime membership for GrooveFunnels it might pay off in the long term but it's very risky because this platform is still in the beta stage.
For entry-level digital marketers which is the majority of people, Builderall is a better option, especially after launching the new Builderall 6.0 version.
And this is what I personally use in my online business.
If you're undecided which platform to choose, I would encourage you to have a look and play around with both of these platforms because they both offer free plans so if you want to check them out yourself if you haven't already.