Today, I'm going to do a review of an AI website generator called CTRify which is a software that uses that enables you to generate not just SEO optimized articles but entire websites with the help of AI.
So let me show you how this AI website generator works and how it can help you.
💡 Note
In this CTRify review, I'll show you how to easily create a website with SEO optimized content with a few clicks of a button. And if you want to get lifetime access to this new AI website builder, there is a CTRify lifetime deal going on right now. It's not going to last much longer. However, the pricing of this software is still cheap so regardless of whether you miss out or not, it's still a great deal.
What is CTRify?
CTRify is a WordPress plugin and AI link building tool that allows you to create articles or posts for your WordPress website. There's also a separate dashboard that you use to create a 40-page website and it does just in a few minutes.
Now, let me show you how this AI website generator works.
CTRify AI Article Generator
Now I will show you how you can create a website with multiple articles by just telling a keyword.
First, you have to create what it's called a content campaign.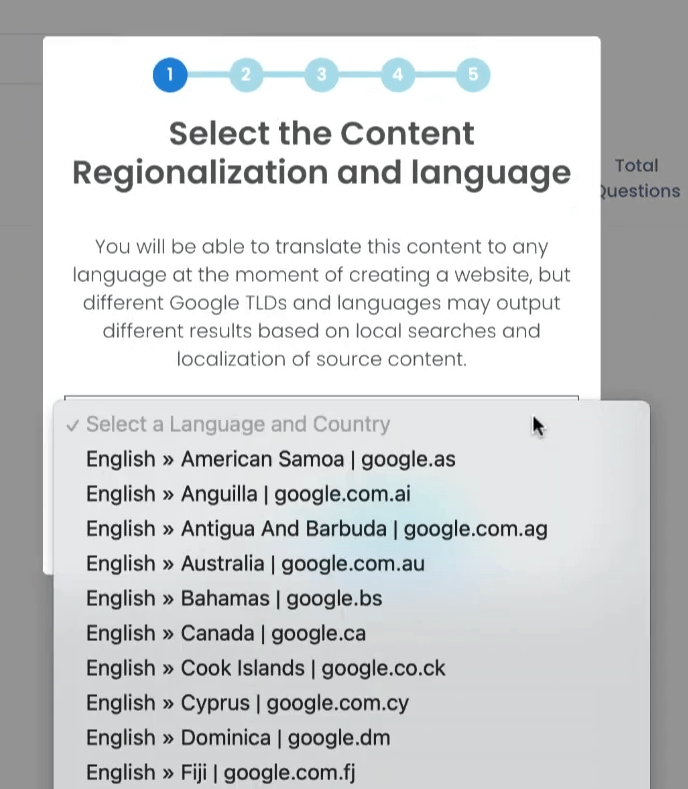 You just need to pick up the language.
Then, select the main keywords that you want to rank for.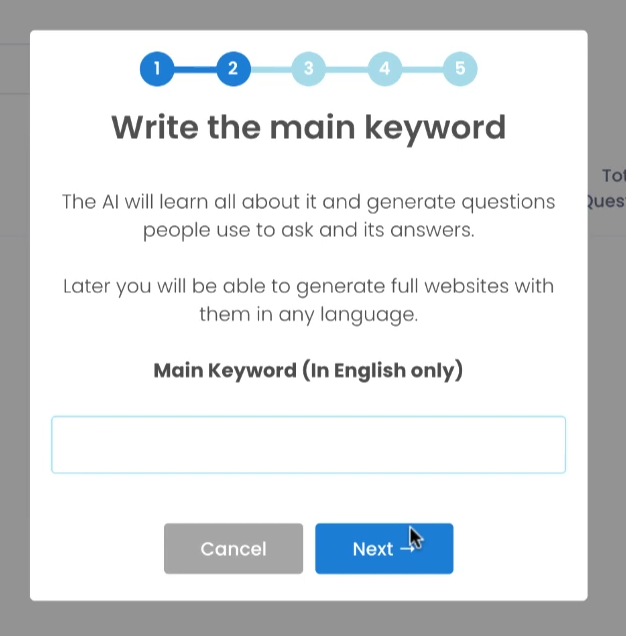 Make sure it's broader enough so the AI will understand what your website is about.
What's cool, if you think that the AI may get confused, as it could mean several things, you can use the negative keywords to let the software know what is not about and what to avoid.
Now you need to set up a limit on how many questions you would like to gather.
CTRify can process as much info as you like, but 100 questions is the minimum. It needs to be able to process at least 40 blog posts, and that's all.
Next, just click "create campaign", and it will start to learn all about it. Immediate depending on the subject and previous knowledge about it, it may take more or less time.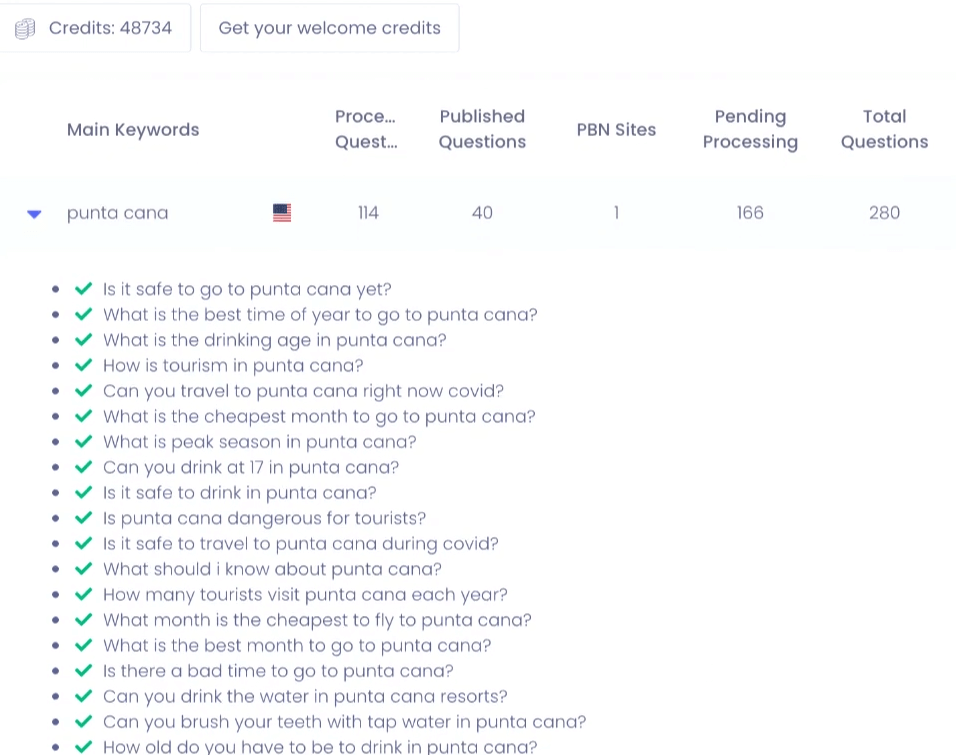 Now it will update progress on the campaign's page. and you will be able to see what I'm doing in real-time.
It's a good idea to check the questions it will be processing to spot possible negative questions you would like to ask.
You can add them at any moment and all learned related to them will be forgotten immediately.
It's important for you to know that sometimes it may process a few more questions than your limit if it needs a bit more context for some of them.
And sometimes it won't process more and leave them pending at the subject was already covered by another one.
The full process will be available in the questions and answers section.
And on the questions and answers section, you will be able to see an extract of what the AI learned about each of them.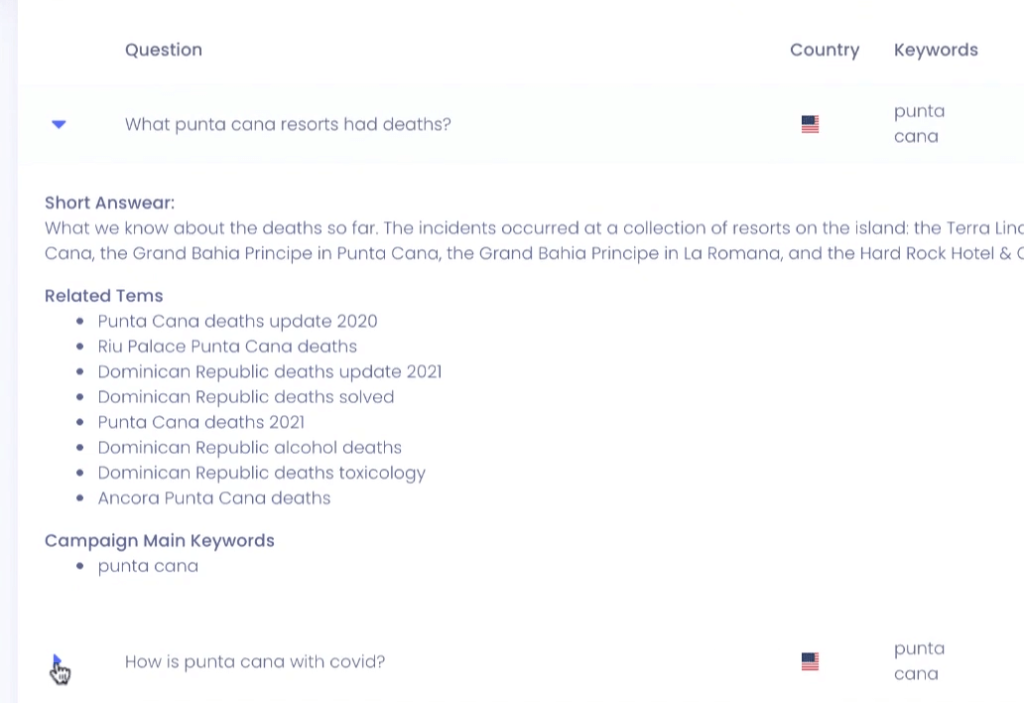 And as you may see, it catalogs them also by related terms.
Everything is helpful for later things related to the new website creation and its SEO.
And you also will be able to select them individually later and create a website, joining different campaigns if you like.
You can also use this information to plan your internal linking fast.
CTRify AI Website Generator
So once you provided some of the information about your business to the AI, you're ready to create a website.
And to do that, just go to the "generated website" section on the left-hand side and click on the create new website button. This will be as simpler as creating the content campaign.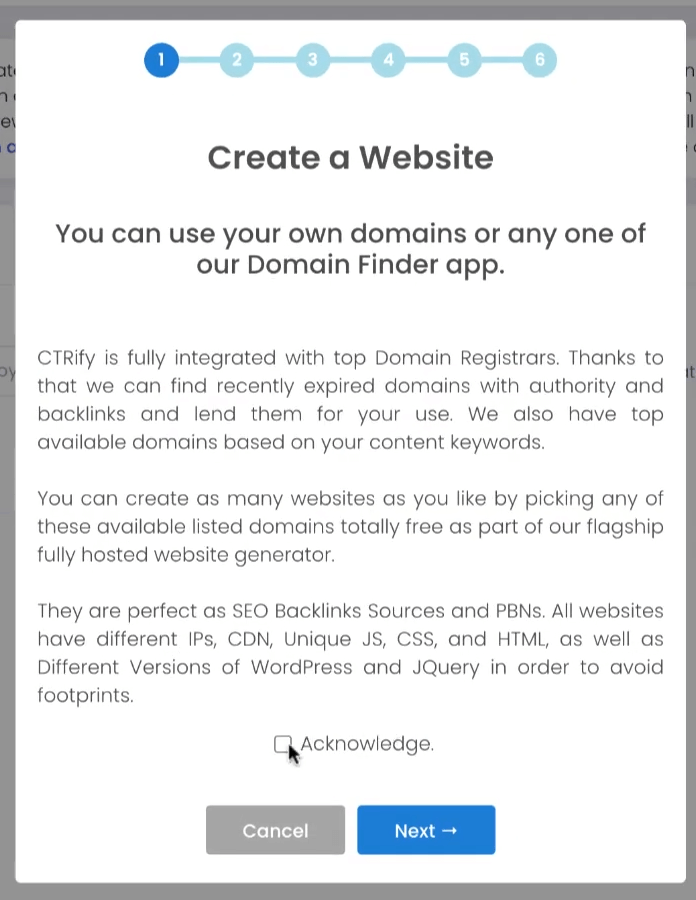 Basically, you just need to select the previous campaign. Then you can make the website in different languages and select the website country.
The country selection is important to pick the right data center for your new page as is better to be closer to your target visitors.
And they will also use a content delivery network to reach the rest of the world.
Also, choose how many posts you would like to add to your new website, and in the last step, select the domain.
You can use one of your domains or you can pick one of the domain finder.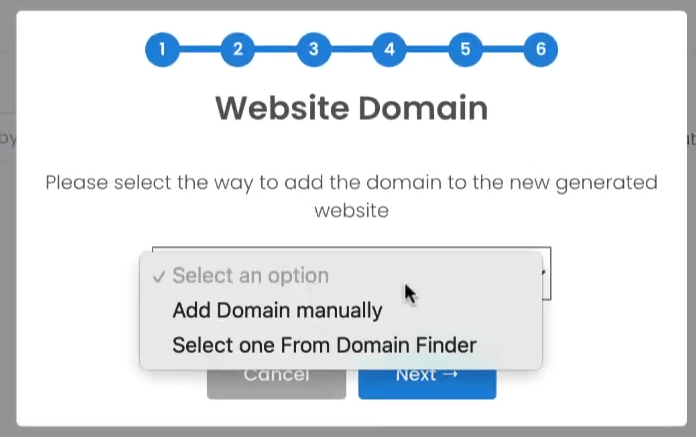 So what's cool, they also find good expired domains previously used for websites for similar content or well new domains that may include the keywords or related ones.
If you want to use your domain, you will only need to tell which one you like to use. It will check your current DNS and based on them, they will give you new name servers for you to point the domain.
Each generated website will have different name servers, CNAME records, and IPS as you don't want to be spotted wrongly by Google like a bad network of web.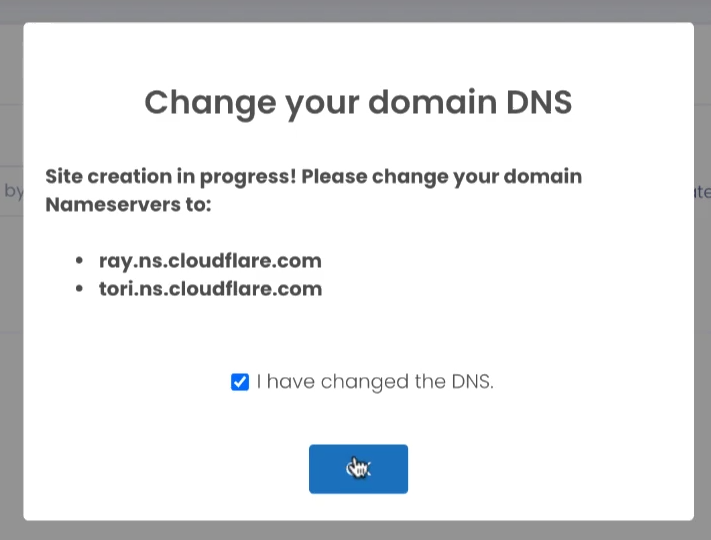 And that's all your new website with 40 articles will be ready in a few seconds.
You can see your generated website on the same page with the website preview feature or going directly to the website home.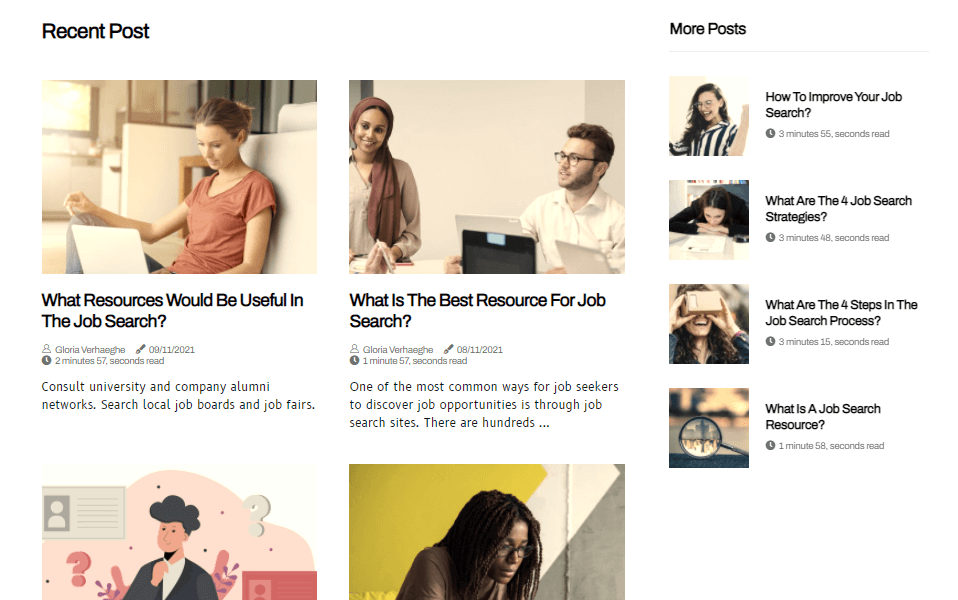 You will find a fast-load website with an elegant design.
So, you've even got your privacy page, your about us page. I haven't gone through everything yet, but I'm looking at the articles and they're really not bad.
What I found, each site generated is unique. You will be able to add your own banners to the website and even use Google AdSense if you like to monetize them that way.
I generated a few articles with the WordPress plugin.
The articles are not bad and it even formatted them.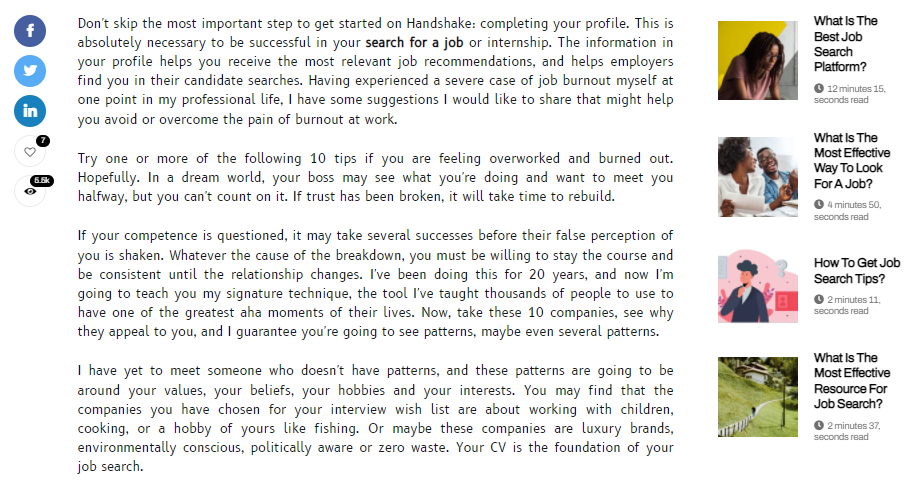 Obviously, you want to do some editing and add your links but this is pretty good for maybe 10 minutes of work. Now what I also find even more impressive was what you can do with the platform.
What's cool, it also tries to pick an image related to this post that is resized and formatted to fit the blog design.
Now, this is great for affiliate websites because they're good-looking web pages, you'll have additional information, sprinkle a few links in there and you've got something pretty to work with.
Now one thing to bear in mind, I notice that the English is British English and my target market is mostly in the United States.
So certain spellings, et cetera, you're going to have to go in and edit those. But still for just a few minutes of work to create a whole webpage is pretty cool.
CTRify Pricing
One of the first issues people are concerned about is the purchase of credits, and how much the credits cost. When you get CTRify through their long-term deal on AppSumo, you get 100 credits to use for creating webpages and signals, but you also can download the WordPress plugin. And with that one, you get 2000 credits.
Well, how many credits do you need and how much do they cost? Well, as you can see, there are two separate types of credits.
And if you get credits for your general platform, those do not work on your WordPress plugin, and the WordPress plugin credits don't work for your general platform so you're looking at two sets.
Now for the CTRify platform, you get 100 credits. However, you're going to need to purchase more. That will not be enough to really do anything. I was able to generate a 5,752-word article for the WordPress plugin.
And that only took a few minutes, but it used all 2000 credits. So, if you want any more than that for 25,000 credits, it's going to cost you $50.
Now for the signals and webpages, it gets more expensive. You only get 100 credits and that's where you're going to need more. The 2000 credits I had for the WordPress plugin that created one article and now says I have zero for using the general platform, I purchased some; and 500 credits will cost you $75.
And as you can see that doesn't get you super far. The one webpage I made used a total of 485 credits.
The signal campaign cost me 118 credits. So, if you purchase the long-term deal, you'll probably need to spend another $75.
By doing that with the WordPress plugin, you can create one article; with the general platform you can create one signal campaign and one webpage, and then it's going to cost you again anytime you want to do more.
So hopefully that answers all the questions about the credits. So, know that you will have additional charges besides the LTD.
Is CTRify Worth It?
To sum up this CTRify review, Well the quality of the websites is not as good as you would create this website yourself.
To be honest, I can create much better websites with my favorite website builder – Builderall since they offer ready-made templates for nearly every industry so the website is done for you in 80%
But the great thing about CTRify is that you just need to type in a keyword, and the AI will generate lots of articles that are even SEO optimized.
Obviously, the content is also not as good as if you would use some of the AI copywriting tools like Jarvis – the leading AI copywriting tool which is able to create much higher quality content. Nothing can beat that tool in terms of content quality.
But again, CTRify does with just a few clicks of a button, so it's really a huge time saver especially if you want to create multiple sites and monetize them with affiliate marketing or advertising.
On their website, they say it's $197 a month. If you purchase the AppSumo deal, you get the same deal as the $197 a month, but you don't get the credits.
If you subscribe to the monthly plans, you get a couple of hundred credits a month, but either way, you'd be purchasing additional credits.
Overall CTRify is a great value for money considering the lifetime deal with unlimited generations option nothing can beat that.