This guide is for anyone that's either unhappy with Kartra or just doesn't need all of the features that Kartra offers on its software.
I personally love Kartra but there are many other Kartra alternatives out there that depending on your situation might work better for you.
So, let's dive into it.
ActiveCampaign is one of the best Kartra alternatives due to its powerful marketing automation, CRM system, and unmatched email marketing capabilities.
With ActiveCampaign omnichannel marketing platform, you can provide your customers with the best possible experience at every touchpoint on the customer value journey, from smart email follow-ups to a visual drag-and-drop automation builder and a top-rated CRM system to one-click segmentation and lead scoring.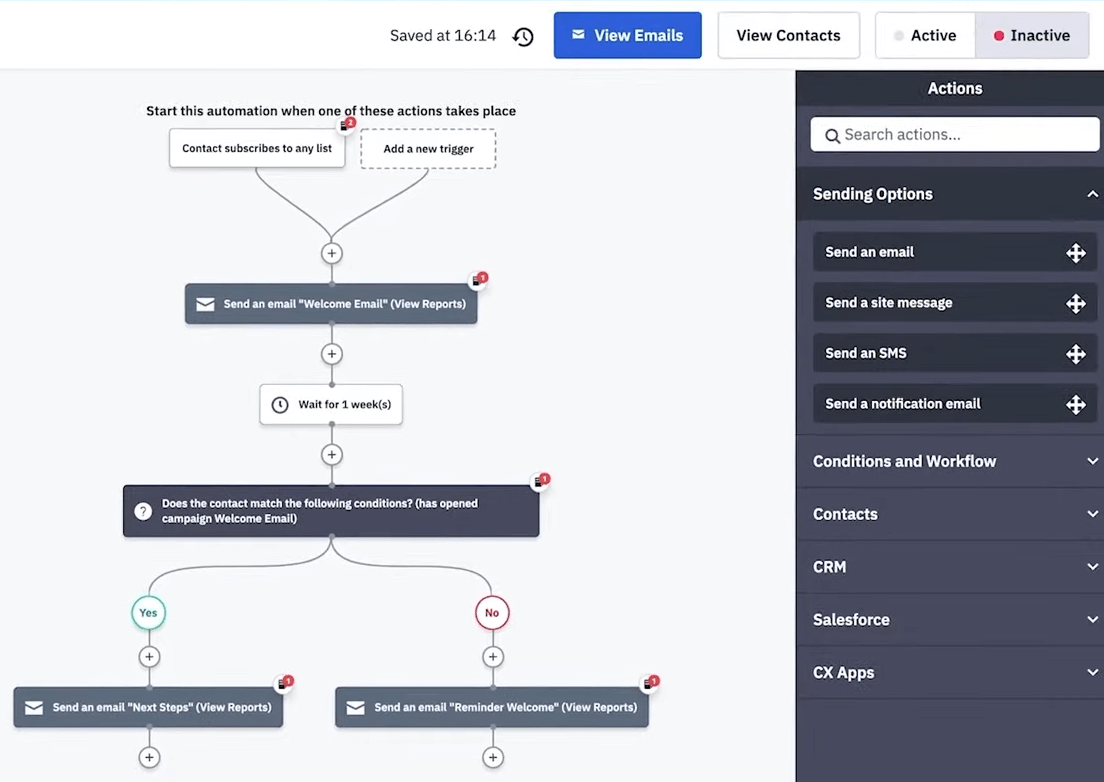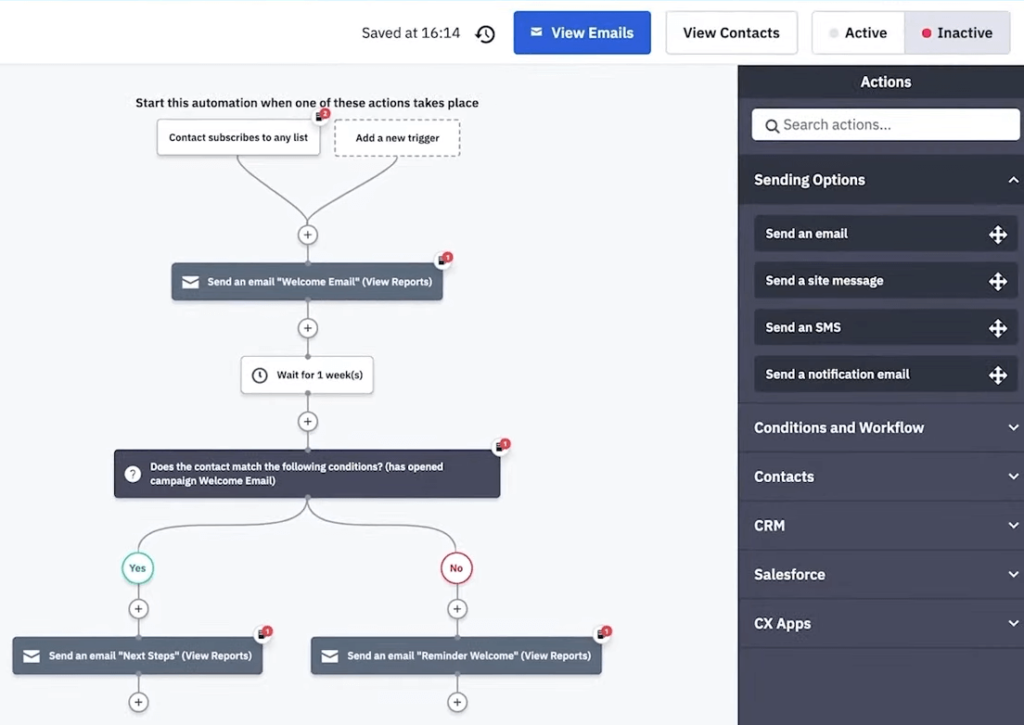 ActiveCampaign CRM allows you to connect every channel in your business. You can gather data from email marketing, social media, paid advertising, and your website, then use automation to segment your contacts, personalize your messages, schedule marketing campaigns, and improve overall customer experiences.
Additionally, ActiveCampaign provides detailed reports and analytics and over 250 professional email templates organized by different categories such as customer service, abandoned cart, newsletter, and more.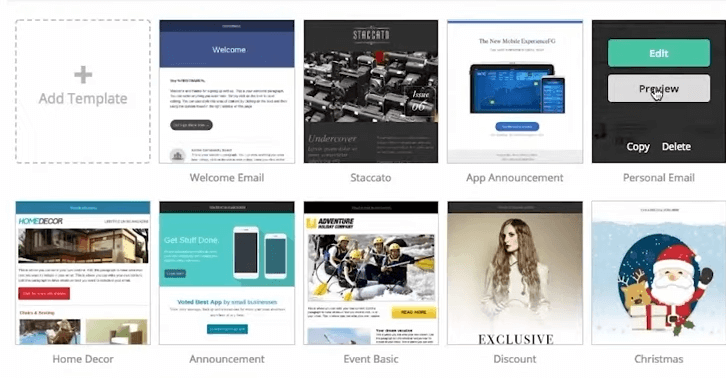 Overall, ActiveCampaign is a great Kartra alternative for businesses of all sizes that are looking to streamline their marketing and sales efforts under one dashboard.
And if you want to try this powerful marketing automation platform, ActiveCampaign offers our audience a 14-day free trial where no credit card is required.
ActiveCampaign Pros
ActiveCampaign Cons
ActiveCampaign Pricing
▶ Start ActiveCampaign 14 Day Free Trial
ClickFunnels is the most popular page builder in the market that is also very easy to use.
You can easily drag and move things around and it's one of the reasons why people like this software.
ClickFunnels 2.0 is the latest version of ClickFunnels, a popular all-in-one marketing platform that helps businesses create sales funnels quickly and easily.
It includes new features such as an improved drag-and-drop editor which is one of the most intuitive landing page builder out there.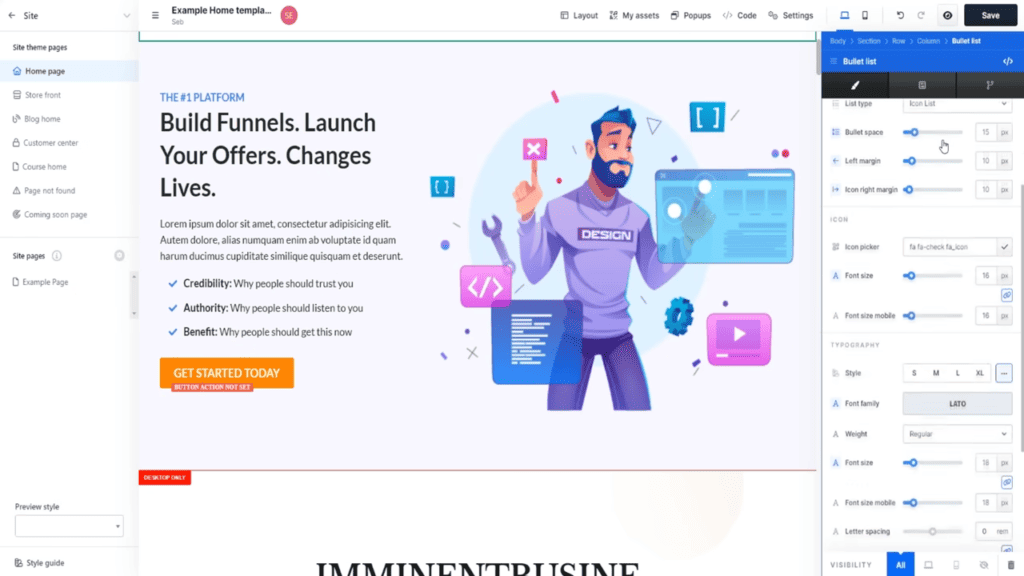 But where ClickFunnels stands out among other Kartra alternatives is that the platform provides something called FunnelFlix.
FunnelFlix is an online learning platform created by ClickFunnels. It provides users with access to courses, workshops, and webinars related to sales funnels, marketing, and entrepreneurship.
However, as I explain in this Kartra vs ClickFunnels comparison, one of the downsides of ClickFunnels is that ClickFunnels is quite expensive compared to other digital marketing tools.
ClickFunnels Pros
ClickFunnels Cons
ClickFunnels Pricing
When it comes to pricing, ClickFunnels as of now has 3 different pricing plans:
▶ Try ClickFunnels (30 Day Free Trial)
Vonza is one of the most complete all-in-one online platforms for coaches that allows you to:
And so much more all from one central location.
You can either create your own sales funnel from scratch or use one of Vonza's pre-made templates. Creating a sales funnel with Vonza is super simple, and there are numerous options from which to choose.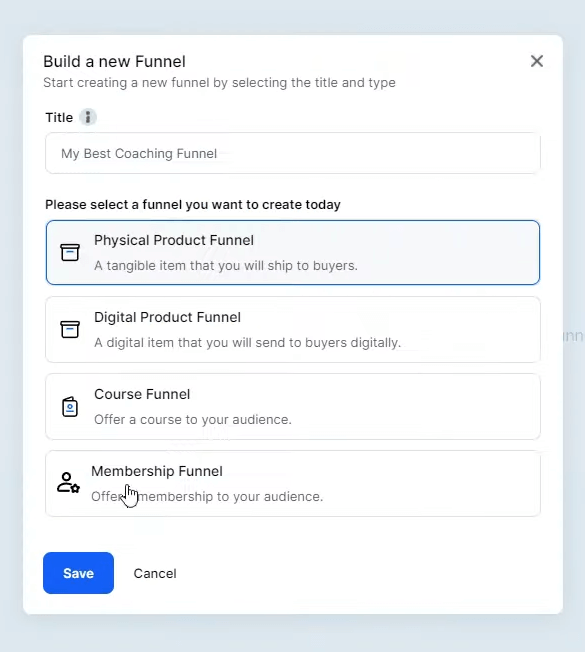 You can also change the design and copy the code of a template if necessary.
Vonza dashboard provides you with a snapshot of an eye-pleasing view of all sales, paid users, net income, lifetime sales, and even new signups and orders.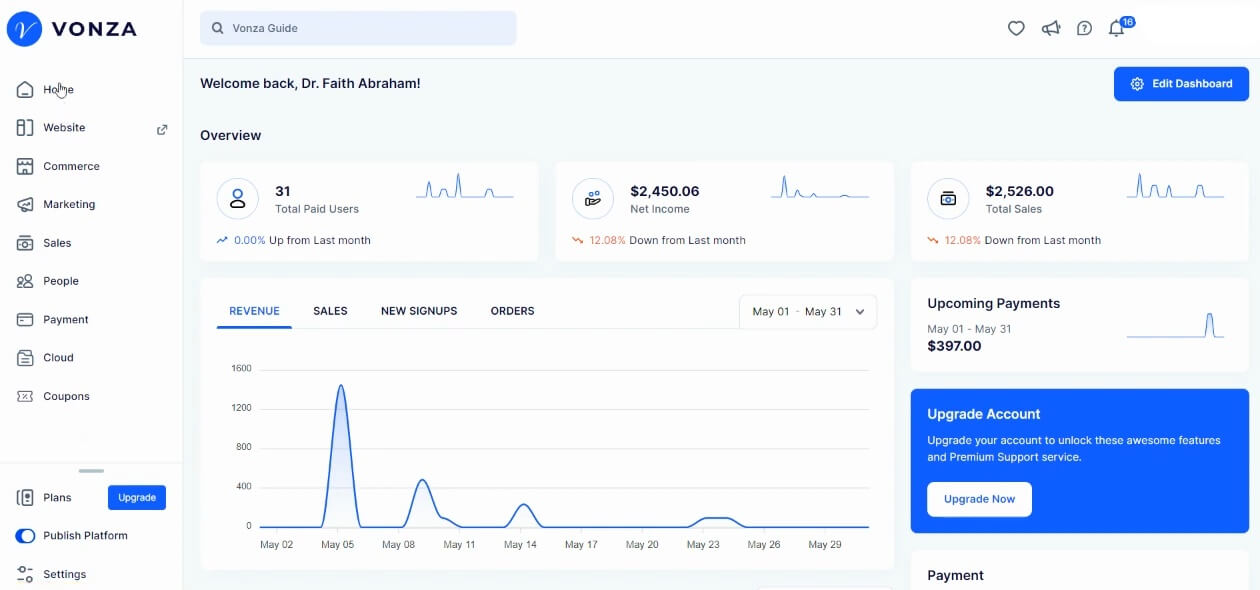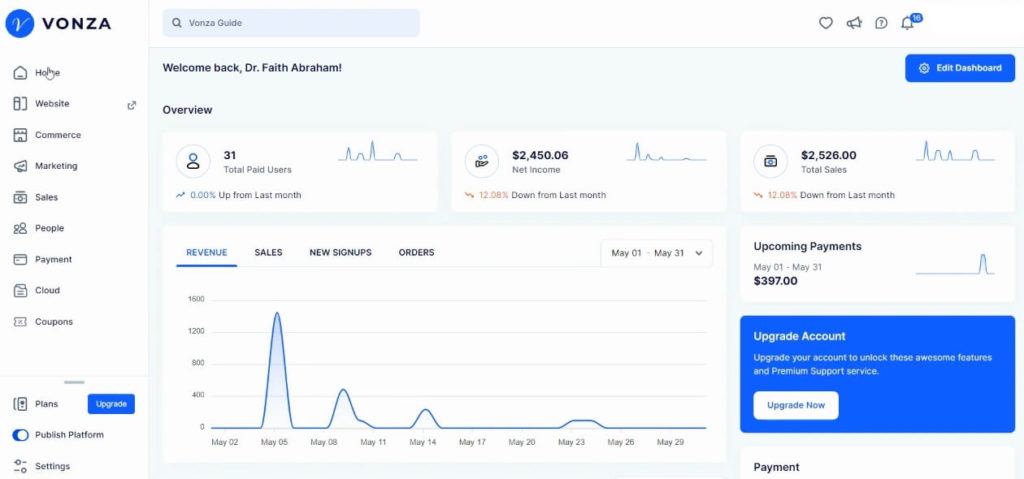 Setting up Vonza is a simple and straightforward process that does not require any prior coding experience.
In addition, the development of each application takes into consideration the time constraints that may be faced by the owner of a business.
Vonza lets you replace 12 or more complicated tools with a single straightforward and solid platform.
Vonza Pros
Vonza Cons
Vonza Pricing
▶ Start Vonza 14 Day Free Trial
Builderall is an all-in-one digital marketing platform and unlike other software on this list, Builderall has one of the best website builders in the market.
On top of that, it's integrated with all 40+ digital marketing tools including:
See 200+ things that you can do with Builderall.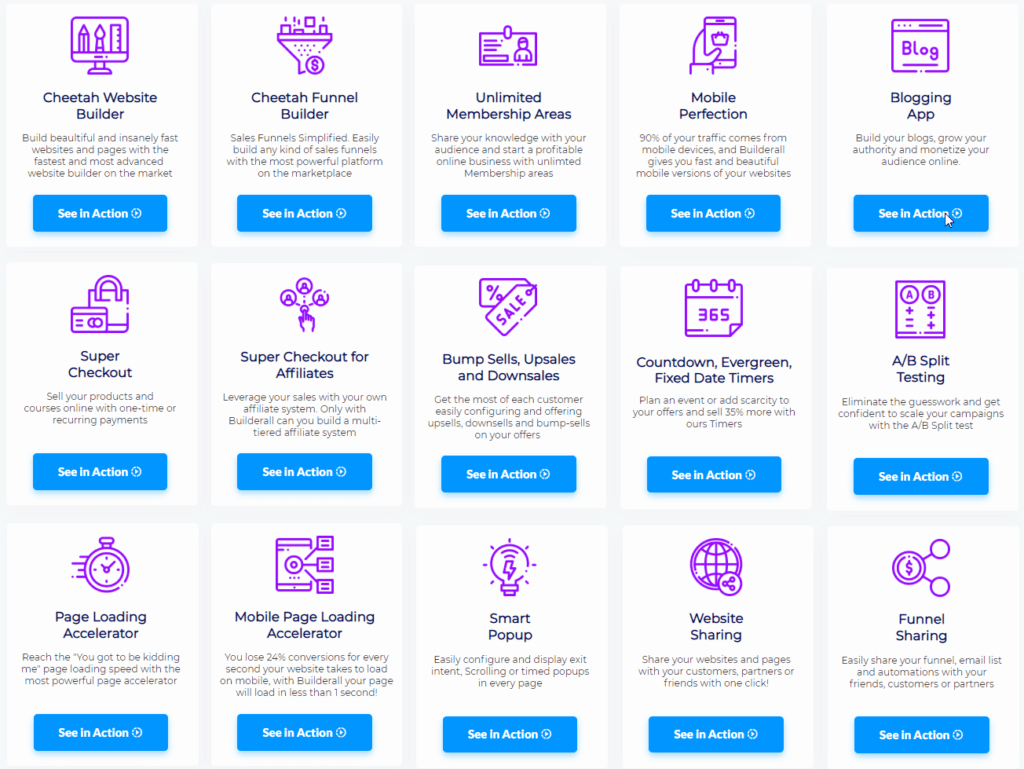 A lot of people want to build their websites on WordPress or Squarespace and they also want a funnel building platform to allow them to build websites as well.
Now, this is a tricky scenario because really none of these tools, except Builderall are effectively established as website builders.
it's kind of the thing that they all put together a sort of in it as an afterthought down the road.
But having designed websites for seven years I can tell you that Builderall is one of the top website builders.
And, it's also very easy to use because all is drag and drop.
You have the ability to move things from page to page pretty quickly. I've actually compared Builderall vs Kartra in terms of page builders and marketing automation tools.
Also, with none of the other digital marketing platforms, you can create a blog, unfortunately.
Whereas with Builderall, you can also create a blog and you can choose from hundreds of great-looking website and sales funnel templates.
They also have a massive collection website and sales funnel templates, called Funnel Club. where you can find over 400+ ready-made templates for nearly every industry.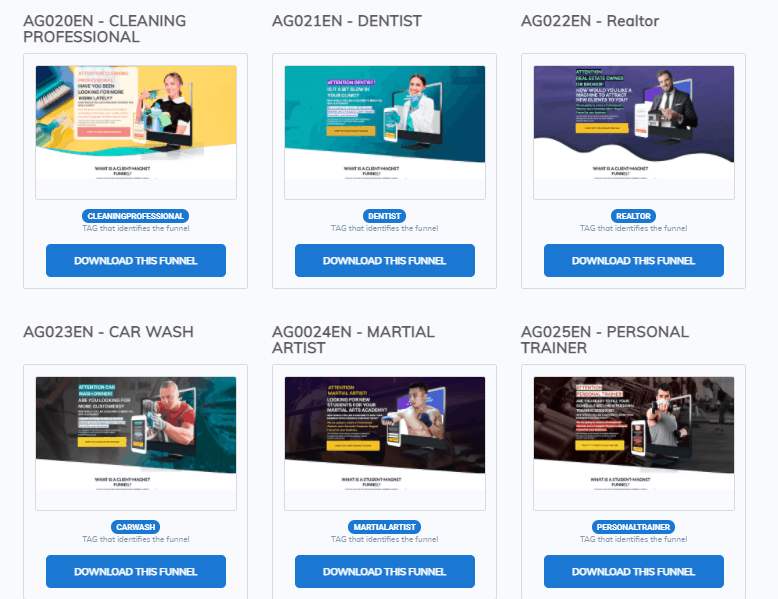 And I would say it's comparable to these blog-based companies like Wix, WordPress, and Squarespace but these companies really set up to do that.
When it comes to email marketing, they have a tool called MailingBoss. which is really advanced email autoresponder with lots of cool features.
And with one of the highest deliverability among other email providers.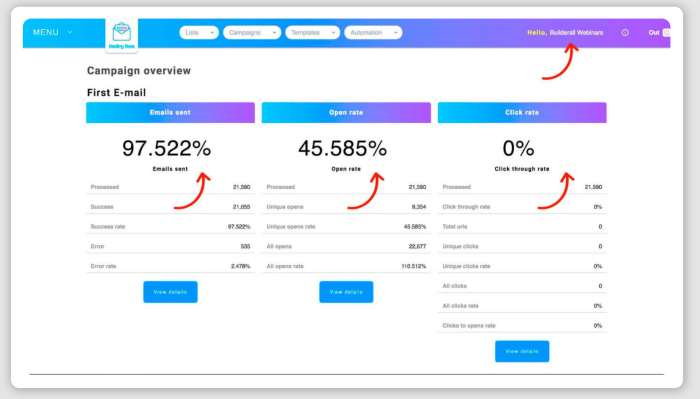 And if you're an agency or small business owner, Builderall has a CRM as well.
Builderall Pros
Builderall Cons
Builderall Pricing
In addition, Builderall offers a 14 day free trial for our readers where you can experience all Builderall features including in the premium plan.
So to recap when it comes to building your website with an integrated sales funnel process and email automation rather than just a funnel based on one product, the best Kartra alternative is Builderall.
▶ Start Builderall 14 Day Free Trial
This is also an all-in-one marketing platform and a great Katra alternative since it offers almost all of the tools that Kartra has but for the fraction of the price.
This platform is fitted with top-notch features that make it stand out from other digital marketing platforms available in the market. With more than 350,000 users across the globe, it is clear that GetResponse is a great solution, and it is growing significantly.
Using this platform is pretty much straightforward, making it a great product for newbies.
And their email marketing is unmatched since GetResponse was first created as an email marketing software, and as time progressed, they moved into creating funnels and page buildings.
But the best part about GetResponse is that they have an automated sales funnel creator called AutoFunnel.
It's like a complete sales process automation.
GetResponse automated sales funnel allows its users to;
What makes it even more interesting is that it allows you to run both Instagram and Facebook ads on the platform.
The last release of this platform is the GetResponse AI website builder where all you have to do is to provide information about your business and the AI will generate a website for you.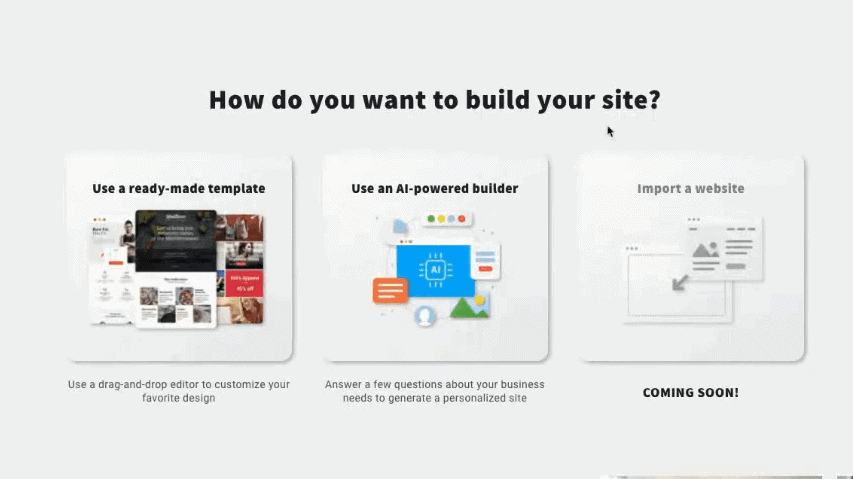 So now with GetResponse, you have everything you need in one place to run your business online.
GetResponse Pros
Get Response Cons
GetResponse Pricing
When it comes to pricing, GetResponse is reasonably priced, which makes it an attractive product if you are working on a tight budget. GetResponse also offers a 14-day free trial.
The platform features four plans;
So, as an entrepreneur or a small business owner who is on the lookout for the best email marketing platform and a way cheaper alternative to Kartra, GetResponse will be best for you.
▶ Start GetResponse 14 Day Free Trial
LeadPages is among the most popular landing page builders for medium and small businesses. This platform promises to help you create landing pages, alert bars, and pop-ups.
Its design makes it ideal for not only advanced marketers but also newbies out there. It offers two unique landing page editors.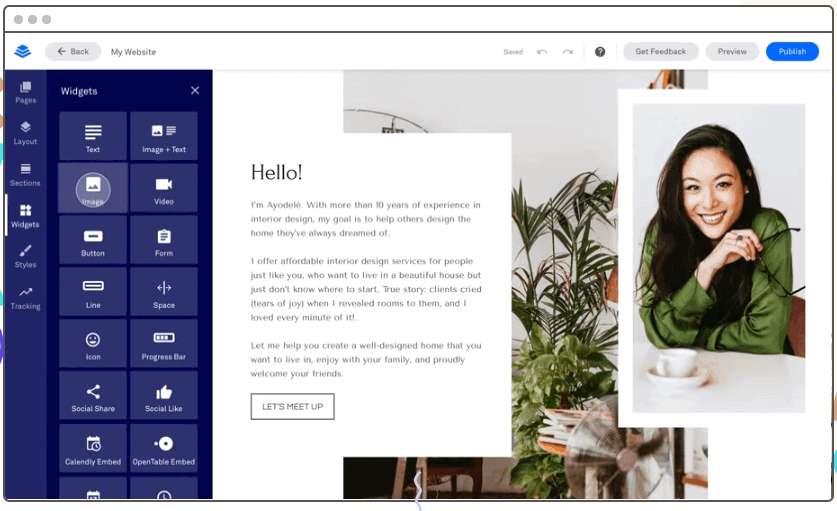 The first one is designed for newbies, and it is fitted with step-by-step instructions, while the other one is meant for advanced users with advanced customized features.
The platform is fitted with various pretty unique features making it relatively easy to grow your email list and split test the landing pages, plus a large library of different templates.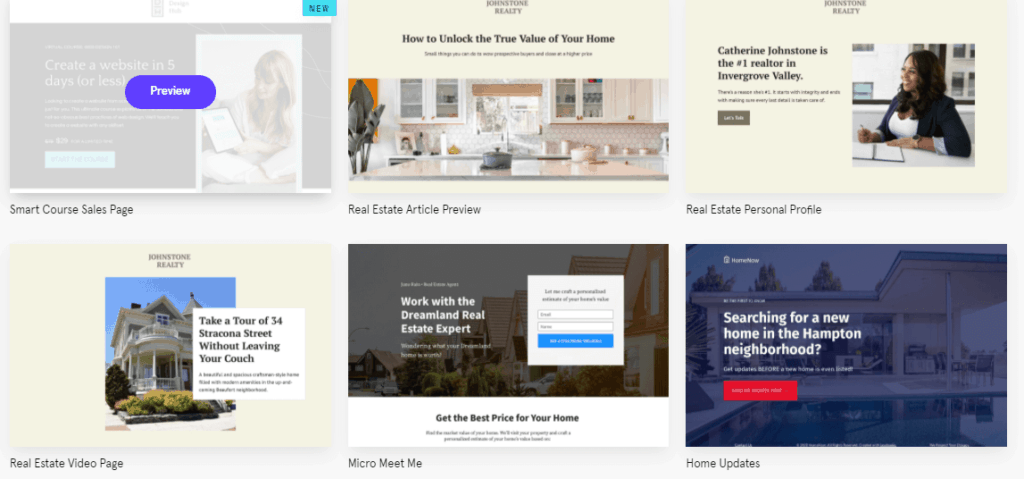 LeadPages incorporates all primary marketing automation tools, including CRM platform and email marketing software. This makes it possible to use the platform in building, optimizing, and managing sales funnels.
However, you will require tools such as Zapier, which is relatively complicated in order to use LeadPages along with other platforms.
LeadPages Pros
LeadPages Cons
LeadPages Pricing
LeadPages feature three different pricing plans;
Systeme.io is the best free Kartra alternative. It's also an all-in-one digital marketing platform that has many similar features to Kartra including sales funnels builder, website builder, membership area, email marketing, and more.
In addition, with Systeme.io, you can sell your digital products online with upsells, downsells, and order bumps.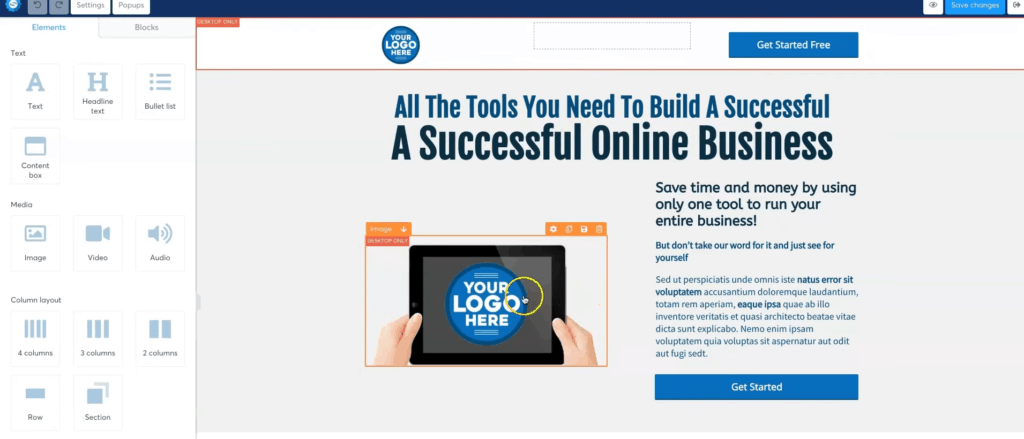 Systeme.io is a great solution for online entrepreneurs who are just getting started and don't need advanced marketing automation features that Kartra offers.
It's also great option, if you need an all-in-one solution and have all the tools for a really affordable price.
Systeme.io Pros
Systeme.io Cons
Systeme.io Pricing
When it comes to pricing, ClickFunnels as of now has 3 different pricing plans:
Landingi is a simple landing page builder. It's great for people who just want to build some basic landing pages. I wouldn't use them for advanced sales funnels, to be honest.
They have an easy-to-use builder where you can basically just drag and drop everything to exactly where you want.
Plus, really good looking templates to choose from.
And It also integrates with many other platforms.
Good quality alternative, this is the kind of stuff you're looking for just to build landing pages. And because Landingi doesn't offer as much as some of these other ones, you can see here, it's much cheaper.
Landingi Pros
Landingi Cons
Landingi Pricing
The Landingi pricing plans range from $89 to $199 a month
They also offer a 14-day free trial.
If you choose a yearly billing, it will cost you $55 a month.
▶ Start Landingi 14 Day Free Trial
Thrive Themes is a pretty good choice for creating marketing sales funnels that are conversion-friendly inside WordPress.
Thrive Themes is among the most advanced and easy-to-use WordPress page builders with really good-looking templates.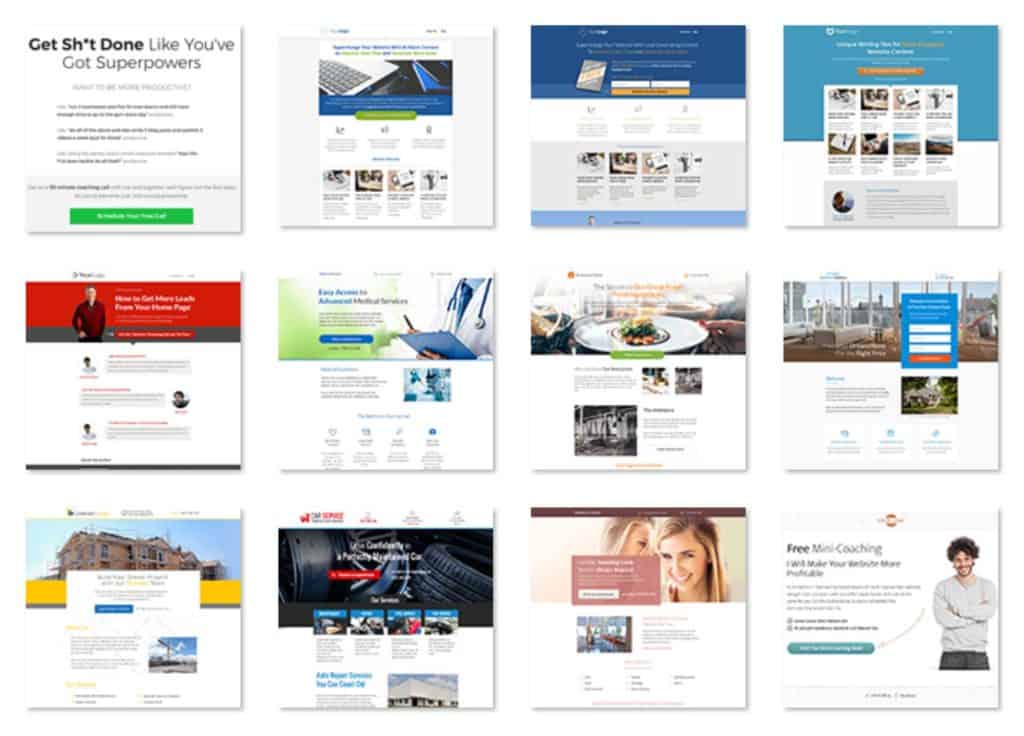 At this moment, they have 325 landing page templates and counting.
In addition to nice themes, Thrive Themes features plugins along with a codeless drag-and-drop editor, making it relatively easy to create websites without any skills.
At first, the collection of conversion-focused tools tends to be intimidating; however, using the tool is not as complicated in my opinion.
Thrive Themes is equipped with:
Among other helpful features that make it a great platform for any marketer out there.
▶ See all Thrive Themes elements.
Thrive Themes Pros
Thrive Themes Cons
Thrive Themes Pricing
Thrive Themes features two different pricing plans to choose from;
After checking the different paid plans on most of these page builder tools online, I found out that the Thrive Themes is the cheapest amongst the paid options.
Chances are if you're looking for a Kartra alternative you're interested in creating a digital product or an online course for your customers and you probably want them to have an experience of logging in to your member's area.
Kajabi is really great when it comes to their member's area because it's super simple to set up.
And it has a phone app so when people download the Kajabi app, people have access to your course right on their mobile phones.
And I think Kajabi is actually one of the best platforms for creating membership areas and selling digital products online.
With Kajabi you can also send out automatic emails in their baseline plan without having to integrate a third-party email system.
When it comes to email since Kartra and Kajabi are pretty comparable in terms of their deliverability and I really like the tagging features in both of them.
And with almost all of these platforms on this list, you could integrate another email provider if you want but I really believe in less is more when you streamline your software's it makes things easier.
When it comes to sharing your funnels with Kajabi you can share zip files that you can import. It's not as intuitive as the other platforms but it is actually possible they have an editor kind of clicks on screens kind of flow on but it's not truly sincerely drag-and-drop.
So if you're interested in either sharing or receiving designed funnel pages definitely Kajabi is not a great option.
Whereas with the Kartra page builder you can share a lot of things that are really exciting including the pages, the designs, the tagging the forms the emails it goes on and on and on.
Kajabi Pros
Kajabi Cons
Kajabi Pricing
Kajabi has 3 different pricing plans;
Mailchimp is a very popular email marketing software. This platform offers many user-friendly tools allowing you to send automated marketing emails, create target ad campaigns, send postcards, create landing pages, and facilitate reporting.
For most, Mailchimp is what comes to mind when they think about email marketing platforms but as you see they offer other features that can help you to grow your business.
The cool thing about Mailchimp is that they offer a free plan that allows you to send up to 10,000 emails per month to approximately 2,000 subscribers.
It's pretty easy to use and offers an array of templates to choose from and powerful automation and integration features.
The latest release of Mailchimp has extended towards hosting and building websites, keeping it all inside a single platform but it's really not quite there.
However, when it comes to Mailchimp marketing automation features, they are very limited compared to other Kartra and other alternatives on this list.
MailChimp Pros
MailChimp Cons
MailChimp Pricing
Mailchimp has 4 different pricing plans;
The next free Kartra alternative on this list is GrooveFunnels. It's also an all-in-one platform that offers plenty of features including:
And more features.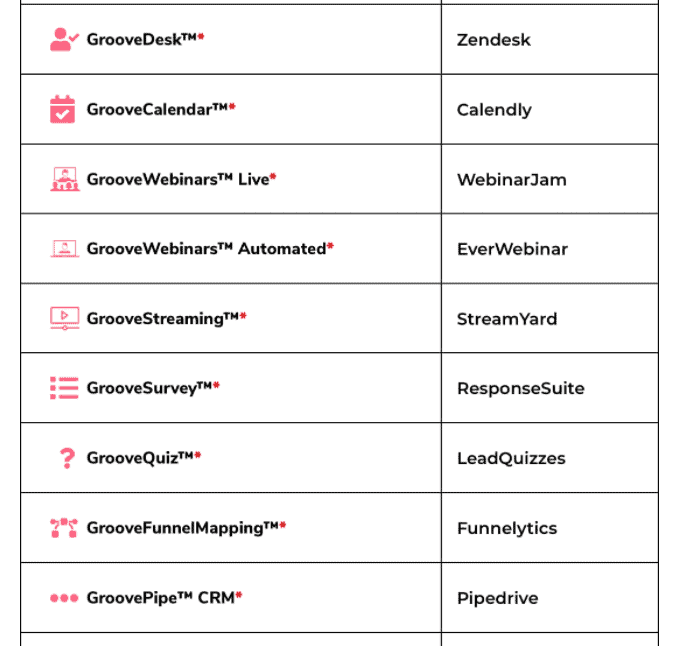 The great thing about this platform is that as of now GrooveFunnels is completely free where you're going to get access to their website builder, sales funnel builder, and email marketing platform.
And this is the only software that offers that. So, you can build three funnels for free inside of Groove and they claim that that's forever.
And the reason is that they are still in the beta stage technically.
The thing I don't like about GrooveFunnels is that it was really hard for me to integrate all these tools together to create a solid sales funnel.
I've been able to get a basic idea of how these tools work separately but it was really hard to integrate them together. But, again, they are still in beta.
And in terms of a funnel builder, I wouldn't say it's a super funnel builder. It's got a lot of stuff going on but funnels may not be their number one feature.
So, if you want to use this software for funnels, I would stick with other sales funnel builders like Builderall.
It's a riskier platform for you to go all-in on because it's a lifetime deal and the reason they're offering that lifetime deal is that they're not totally proven yet.
On the other hand, there's also a great reward where you get lifetime access to an all-in-one marketing platform.
So if don't have any money at all, this is a great option for you.
Read more in this Kartra vs GrooveFunnels side-by-side comparison.
GrooveFunnels Pros
GrooveFunnels Cons
GrooveFunnels Pricing
If we take a look at GrooveFunnel's pricing plans, they offer as of now two options:
▶ Start GrooveFunnels Free Plan
Teachable is an all-in-one platform that empowers users to create advanced courses.
Irrespective of your goal, you can do many great things with Teachable, from educating your customers to selling courses, earning revenue, and engaging and growing your audience and brand.
With this platform, you can create and sell courses along with membership sites. The platform allows you to create courses with videos, images, and rich texts.


With Teachable, you can create and publish sale pages with your branding, collect payment and have access to the course.
Furthermore, you can publish a curriculum that allows students to navigate with ease between course sections, do quizzes and receive a certificate once they complete their courses.
Teachable is among the best Kartra alternatives for creating online courses however when it comes to selling and promoting your courses, it's definitely lacking as I explain in this Kartra vs Teachable comparison.
Teachable Pros
Thinkific Cons
Thinkific Pricing
Thinkific pricing is as follows;
HubSpot is a reliable all-in-one software for managing web content, social media accounts, creating landing pages, and measuring the success of your result.
I've been using this platform for a long time in the past.
This platform has raised its profile significantly as an innovative email marketing technology solution. It has built a reputation in various areas, making it a great platform for businesses.
HubSpot CRM is cloud-based, and it features a sleek user interface design; the best part is that it integrates well with all HubSpot products such as HubSpot Sales Hub and HubSpot Marketing Hub.
Furthermore, it integrates with third-party platforms such as Salesforce, Zoho CRM, and SugarCRM, among others.
Its CRM is ideal for all-size tracks as well as nurturing leads and analyzing business metrics.
In addition to that, HubSpot CRM offers a visual dashboard with a live view of the whole sales funnel.
What I like about HubSpot is when using their CRM system, you can easily track customer interaction via email, live chat, phone calls as well as social media.
HubSpot Pros
HubSpot Cons
HubSpot Pricing
HubSpot features four pricing plans to choose from:
HubSpot CRM features a free plan that is free forever, and it offers access to customer service, all HubSpot marketing, sales, and contact management tools for an unlimited number of users.
Very powerful software, but I think is best suited for large companies and enterprises.
GoHighLevel is one of the best CRM software for digital marketing agencies. You'll not find any better Kartra alternative than GoHighLevel if you are on the lookout for a CRM to automate your agency or small business.
When you log in to this platform, the first thing you will notice is its clean and intuitive dashboard fitted with a minimalistic user interface design.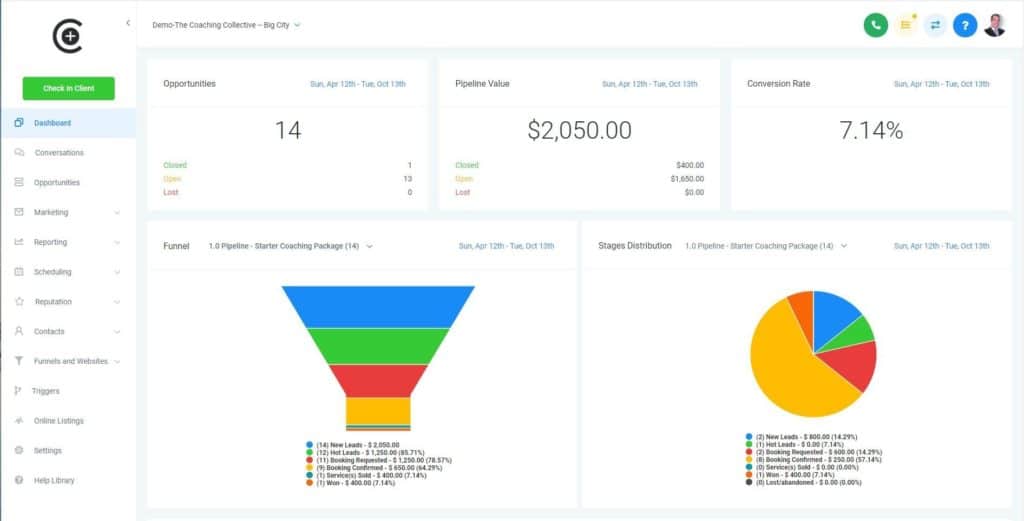 This is a refreshing approach since adding more functionality will make the dashboard cluttered and very confusing.
GoHighLevel also offers a one-click ClickFunnels import. So, if you're a ClickFunnels user you can import all your campaigns, funnels, leads with just a click of a button and get it built directly inside Go High Level.
And what I really like is that they have a huge variety of templates for dozens of industries.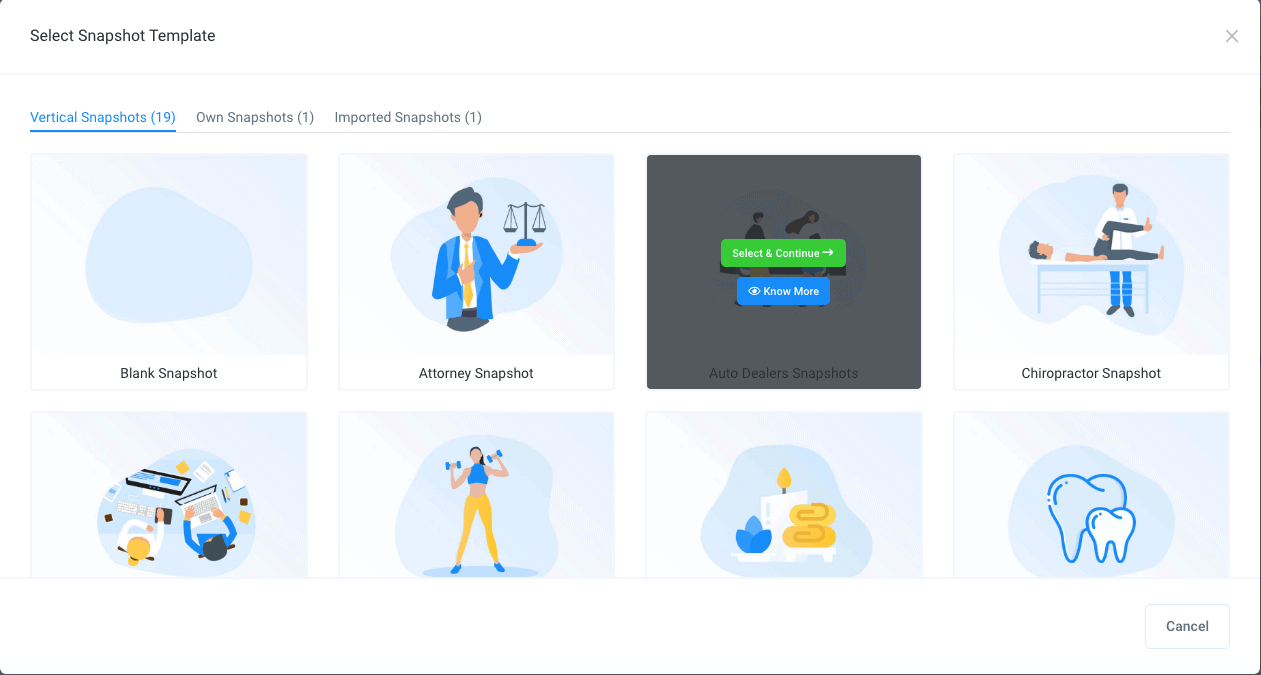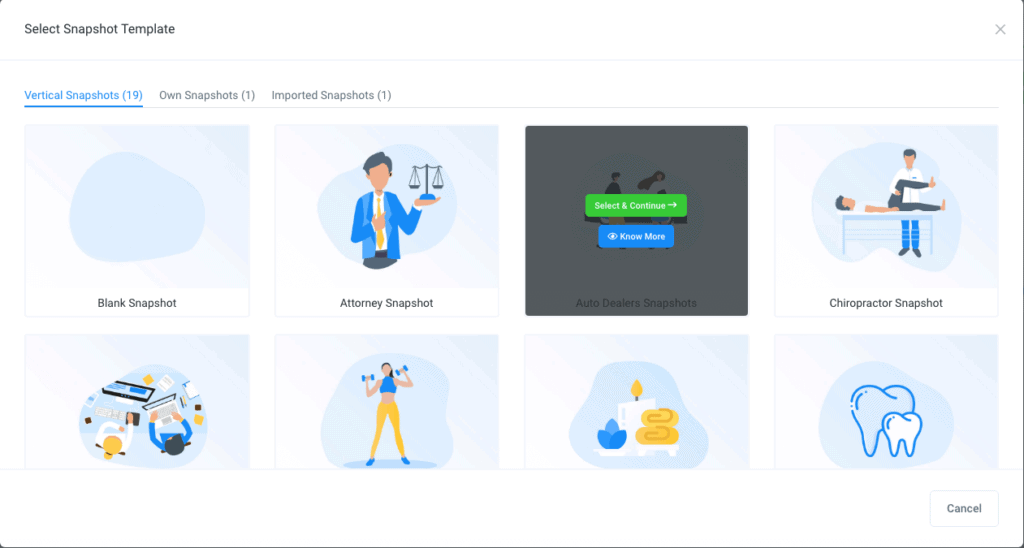 GoHighLevel has been designed to handle various features:
GoHighLevel also offers mobile applications for Android and iOS devices that lets you streamline customer communication via voicemails, messages, emails, and even forced calls.
And the best part is that GoHighLevel is fully white labeled, which means you can brand the platform and mobile app with your custom domain, logo, and company colors, then resell it to your customers for a monthly subscription that goes straight into your agency's bank account.
GoHighLevel Pros
GoHighLevel Cons
GoHighLevel Pricing
GoHighLevel features three pricing plans to choose from;
GoHighLevel also offers a 14-day free trial, so you can test it out and see how it works for your business.
▶ Start GoHighLevel 14 Days Free Trial
Best Kartra Alternative Final Words
So those are the best Kartra alternatives in 2022 you can find online.
When it comes to deciding which software to use for your business, it really all depends on your needs.
You should carefully review your options before deciding because it is better to stick with one platform since switching around can be very frustrating.
For many online marketers, Kartra is the best option but if this platform doesn't suit your business needs then there are still many alternatives to choose from.
And if you are looking for a truly good and affordable alternative, then you really should try ActiveCampaign, they offer a 14-day free trial.
If you need the most advanced email marketing platform, then GetResponse will be best for you.
If you run an agency or a small business and need world-class CRM software, then you should definitely take a look at GoHighLevel.
With all that, I hope this was another helpful review.
And if you still couldn't find a good Kartra alternative, keep in mind that Kartra offers a 30-day trial to test the software out and compare it with other platforms.
Here you can also check out the video version of this post.