So are haven't reached 1000 subscribers and 4000 watch hours yet, but you want to monetize your YouTube channel? In this guide, I will show you 9 ways to make money on YouTube without monetization.
It's hard to find a creator who wouldn't like to monetize their content as effectively as possible. After all, this is one of the reasons why many YouTubers try to make better videos and promote their channels.
And when it comes to YouTube monetization strategies, the most common mistake I see all the time is when people stick with only one money-making method, most commonly YouTube ads, which could be one of the most lucrative as stated in these YouTube monetization stats but certainly not the only one.
You really do not have to stick with only one way to make money on YouTube and limit yourself to just YouTube ads income.
A comprehensive approach is always more effective. It's better to use several ways to make money and not stick with only one source of income.
But it's also important to understand what ways of monetizing content there are, how they work and to what extent each of them you can use on your channel.
That's what we are going to talk about today.
Let's get started.
1. Promote Affiliate Products
YouTube affiliate marketing is especially relevant for small channels, and it's usually a good idea to start using it before advertising or any other YouTube monetization strategies that we'll talk more about in a minute.
Affiliate marketing is how I was able to monetize one of my faceless YouTube channels with less than 100 subscribers.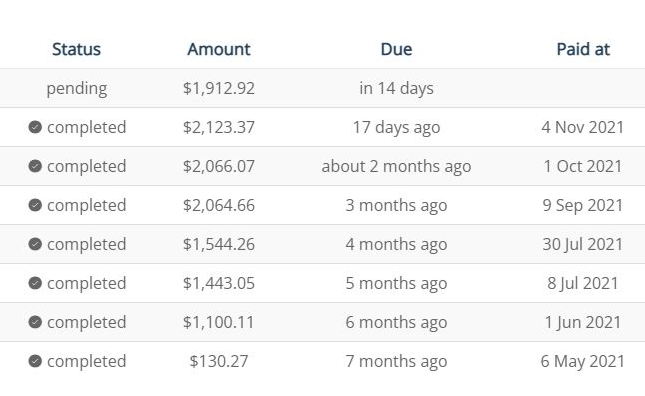 Basically, you sign up for an affiliate program with some brand and get a special link, which you place in the description of your videos.
And when your viewers click on this link and buy something on your recommendation, you can get a share of this purchase and earn money.
For example, you can recommend cosmetics, pack products, clothing, gadgets, or even recurring affiliate programs like software.
These days, if something exists on the market, there's probably an affiliate program for it. So, if you think it's only for beauty vloggers and your niche is too rare for affiliate marketing, I bet it's not.
Further Reading:
▶ YouTube Affiliate Marketing 2022
2. Sell Services
Instead of selling merge, you can also sell services or personal advice. Many YouTubers use their channels exactly to sell their professional services and skills, such as photographers, designers, psychologists, or personal growth coaches.
Many big fitness YouTubers do coaching at some point. They have applications like Kartra where people can sign and apply to be someone who is getting coached by you.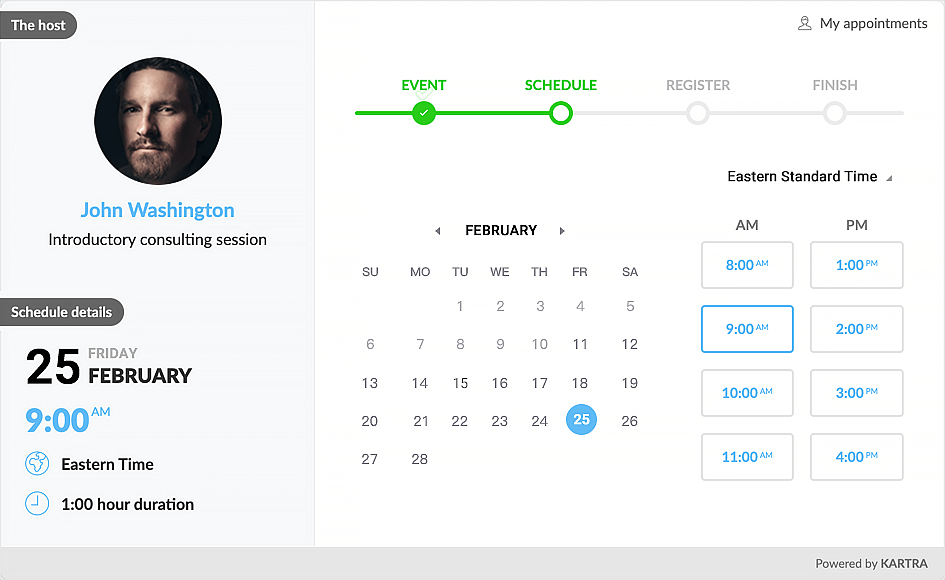 For example, if you have a fitness channel, you can teach someone how to lose weight, get them on a fitness plan and work with them via email, Zoom, or phone call.
You can charge them whatever you think is valuable.
3. Sell Digital Products
In addition to selling services, another great way to make money on YouTube ads is selling digital products.
If you are a fitness YouTube channel and talking about your diet, workouts, how fitness impacts your life, and all these different aspects of fitness, you can create a little ebook on how to grow your arms.
Maybe it costs $10-$10, and all you do is put that link below your video to a landing page.
You can also put that ebook on Amazon Kindle, or you can actually create your own ebook and have your setup where you can host your ebook through something like Kartra, which also can help sell that eBook and create a landing page.
You can have a checkout system where people can pay with PayPal or Stripe so you keep all the money instead of putting it up on Amazon, where Amazon will take a cut from.
But it's up to you how you want to go about that.
And it's a passive income – you make the thing once, and then it's just linked down below. People can go through and buy that.
4. Partner with Brands
You might be thinking that you're too small a channel and there's no way you can get YouTube sponsorship.
Well, it's absolutely not true. In fact, that's one of the biggest mistakes that YouTubers make is thinking that only the big YouTube channels can get sponsors.
The truth is anybody can get sponsors if you know how to do it. I've been getting sponsors on my channel since I very first started but let's back up a little bit.
Today is common for brands to collaborate with YouTubers and make integrations and even long-lasting series of collaborations and ambassadorship contracts.
Essentially, you make a deal with a brand directly or through special platforms to find collaborations and promote the brand in your video once or even create an entire series of affiliates.
In exchange, you get free brand products or money. Not long ago, YouTube introduced the BrandConnect tab within the YouTube studio, which is also aimed to help creators find brands to collaborate with. They are slowly rolling this feature out so check if it's available for you.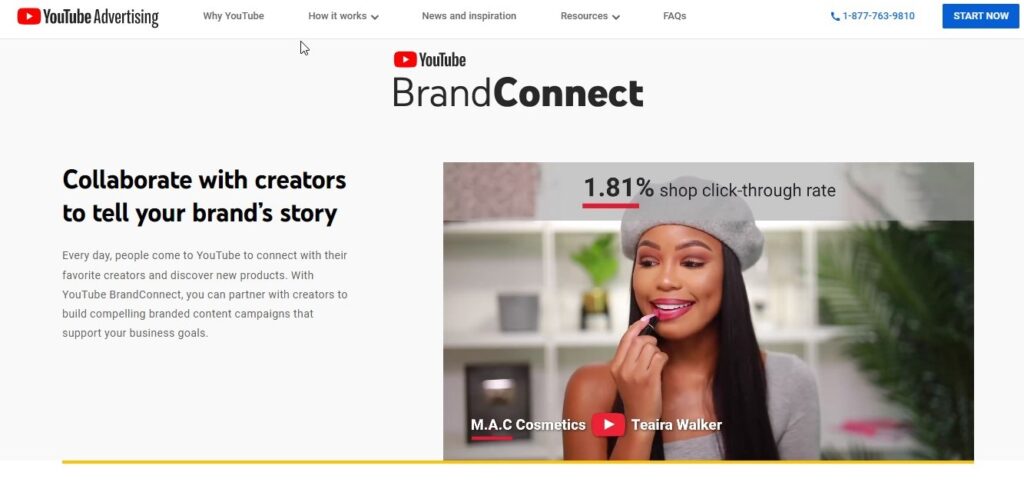 If you occupy a certain niche on YouTube that has an audience, and you find a brand with the same target audience, you can afford to have very few subscribers and make a deal with the brand.
Brands today are interested in partnering with a lot of small channels, especially in niches like training, coaching, high-tech, self-improvement, fitness, nutrition, real estate, legal services, and so on. In general, whatever niche you're in, brands are increasingly looking towards micro-influencers because people are more likely to listen to recommendations from small channels than YouTube celebrities.
5. Create a Membership Website
The next way to make money on YouTube without monetization is by creating a membership site.
You can make a membership website around any topic out there.
If you run a WordPress website, you can use a platform like MemberPress which is a plugin that is easy to set up and comes with a lot of features.
Another way to create a membership website is to use an all-in-one platform Kartra which many YouTubers are using.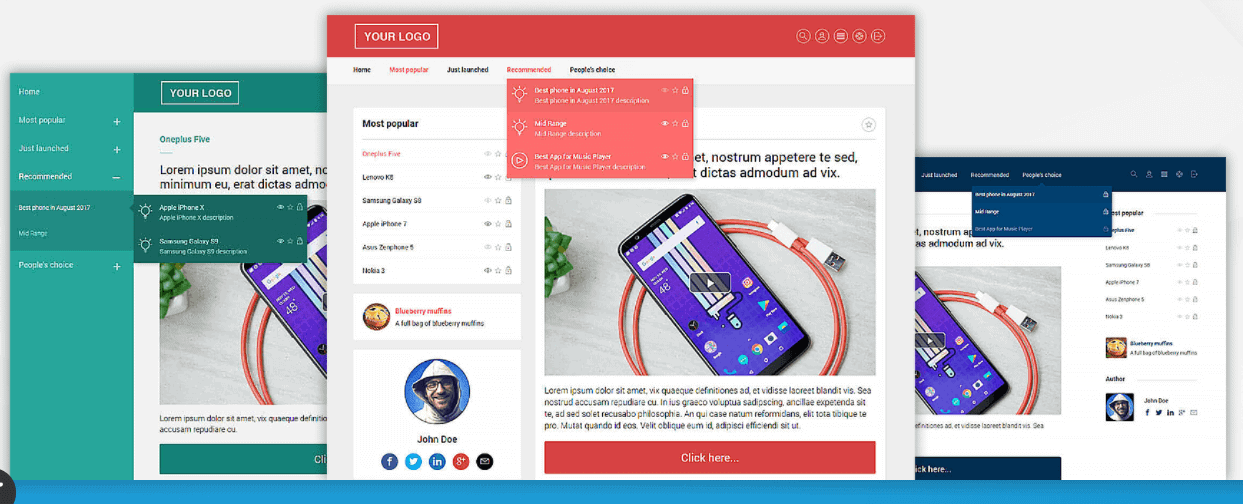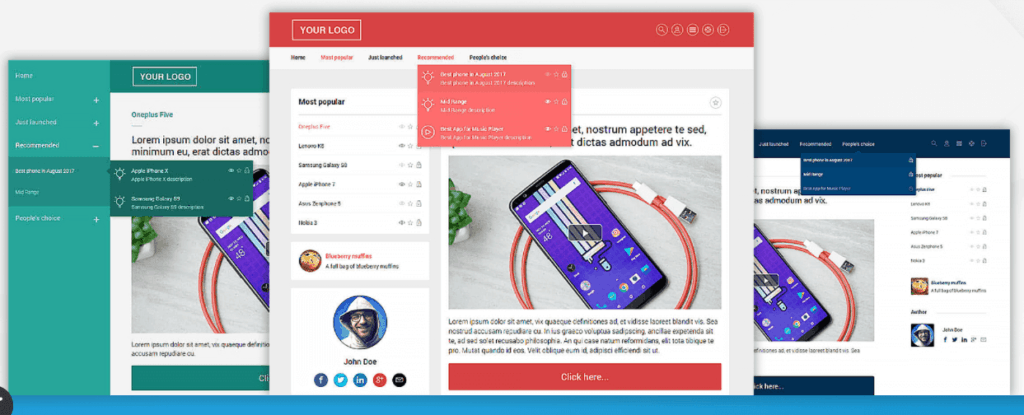 It comes with features like payment processing, automatic provisioning, analytics, and more.
6. Join YouTube Membership
If you don't want to create your own membership site and have already gained even a small community of loyal viewers that are willing to support you with donations, you can offer them a membership, which in a way means donations on a regular basis.
Once you set up the monetization of your channel in YouTube Studio, you'll be able to set up the membership options for your viewers.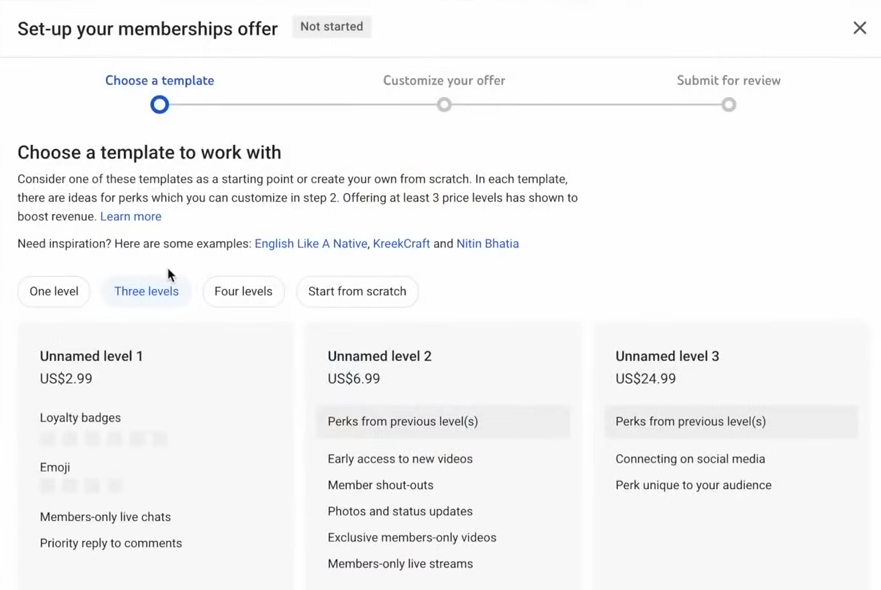 That means people will be able to not only subscribe to your channel but join the community by hitting the join button and becoming a member.
So, you as a creator will receive money from every member every month. Membership is exactly the paid subscription to a channel as if you were Netflix or other paid content service.
You can choose the subscription price starting off at $2.99 or a custom price. You can set the price levels. You can also set the perks and what the members get from having that privilege.
Those could be special loyalty badges, custom emojis, the ability to access the member-only chats, priority replies in comments, early access to new videos, and I guess the most motivating, member-only videos and live streams.
7. Promote Your Business
if you run a small business or a local business, you can still use YouTube to promote it and make money.
You can create videos that introduce your business, show what you do, and explain why customers should choose you – that will give exposure to your brand.
But besides exposure and top of the funnel traffic, you can also collect leads from YouTube. You can create a landing page on your website, and then you can ask for their contact information.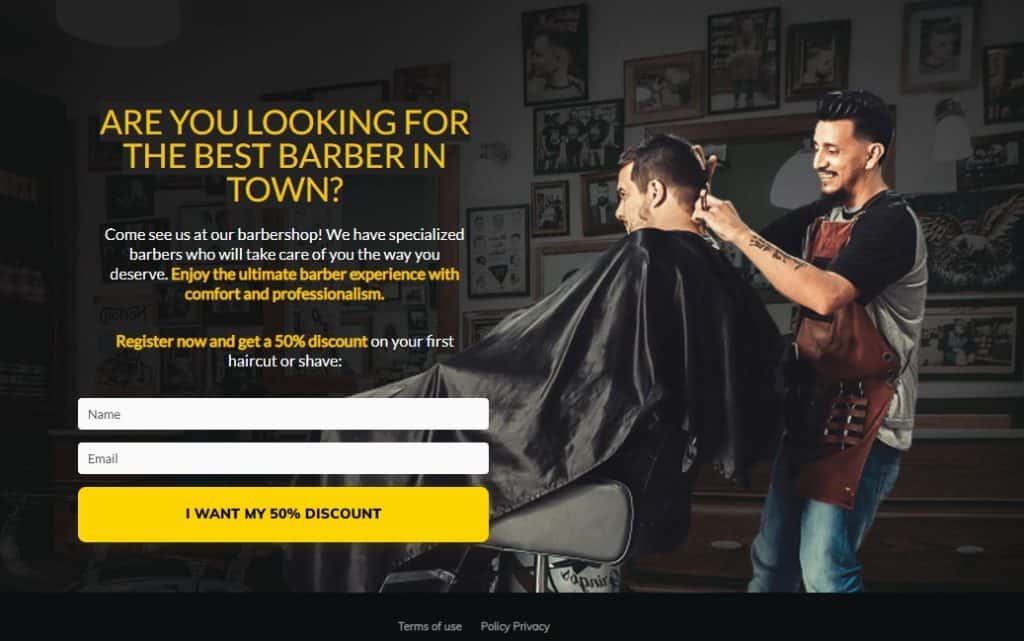 If you have a business in your city or town, you can offer a discount to people who subscribe to your channel. This can help you to grow your audience, and drive traffic to your shop or business.
You can also use YouTube to share customer testimonials and highlight positive reviews.
Many people are searching for reviews of local businesses, so adding a video review to your page can help you stand out from the competition.
By creating engaging and informative videos, you can reach a larger audience and attract more customers.
8. Donation & Crowdfunding
The next alternative source of income on YouTube is donations and crowdfunding in general. It's not new, but it stays super relevant in 2022.
And you don't have to limit yourself to asking your subscribers at the end of the video to make donations. You can also use services like Patreon.
If you want to get the most out of the source of income, be prepared for the fact that subscribers won't immediately be willing to thank you for your content with money.
Your videos must first develop value. You'll have to build trust and carry a benefit or some value to your subscribers. Be unique for them.
After a while, when you have a loyal audience around your channel, not necessarily a very large one, you can ask people to support your channel with money, to support you as a creator of unique, valuable content.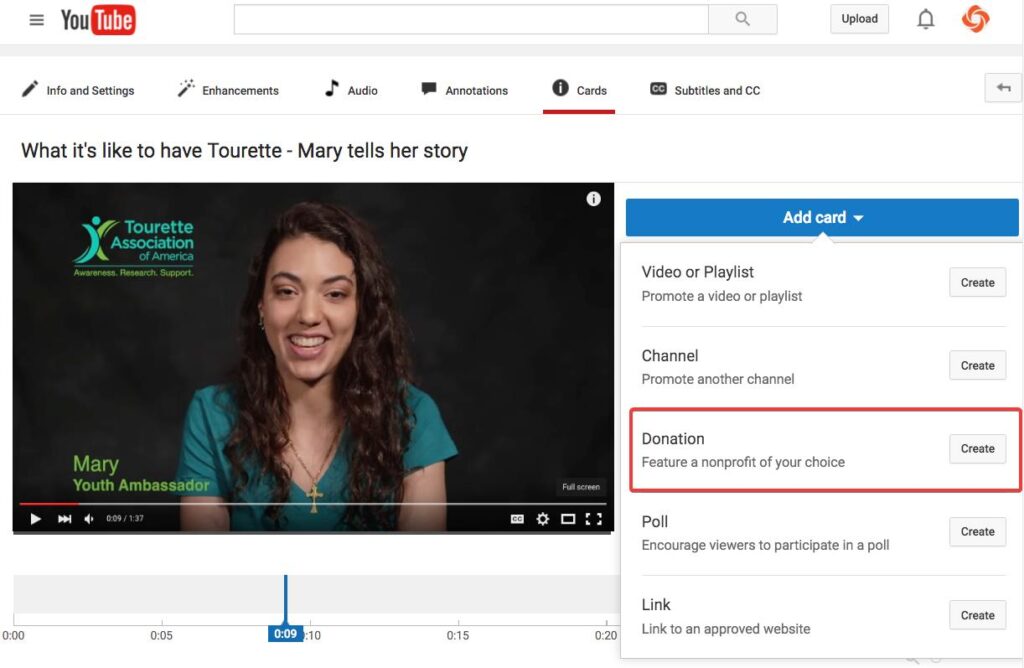 Today in 2022, YouTube's audience is used to donating and it's now a fairly common way to help pay YouTubers.
Crowdfunding works great even for small channels. It can be used along with other ways to earn money on YouTube. It motivates you to create valuable content for your audience and also does not really limit the possibilities of income growth.
9. Sell Merchandise
Another way to make money on YouTube without AdSense is selling merchandise that is rapidly spreading in 2022.
You can make good money by selling merchandise and signature products directly from your videos.
It seems like nowadays every major channel is making tee-shirts, hoodies, socks, masks, and phone cases with their own branding.
And now, YouTube itself welcomes this monetization strategy. Now you can even set up your own showcase with your emerge and products in the YouTube studio so it will be displayed under each of your videos.
But you shouldn't think that merge is just for big channels. It's not at all.
Once you realize that you've gathered even a small but loyal audience around your channel, you can already think about selling your own merge.
Merge of small channels is also in high demand because often the smaller the channel, the stronger the channel's fan community, which would want to buy this merge.
You can go even further and look at this source of income even more broadly. After all, the essence of a merge isn't that you're selling some stuff; warm socks, or comfy hoodies – is that you're selling something with your or your brand name on it. From perfume or travel backpacks to books.
For instance, some YouTubers produce signature cosmetics, sports equipment, and various accessories with their name on them, sometimes in collaboration with brands, sometimes independently.
Others sell their own art, illustrations, paintings, stickers, interior items, and decor. Others write and sell books. Some even make music tracks and monetize them.
Further Reading:
▶ How To Sell Merch on YouTube
Making Money On YouTube Without Ads Wrapping Up
In conclusion,it is possible to make money on YouTube without ads. However, it is not easy and will require a lot of work. You need to have a large and engaged audience, create great content, and be able to market yourself. If you can do all of this, then you can make a living off of YouTube.