In this OneHash review, we'll take a look closer look at this all-in-one platform that seems to successfully combine CRM and ERP systems.
In today's world, you need to have both CRM and ERP systems in place.
CRM is when your customer comes to you and feels that you do care about them and that you won't forget their name, what goods they buy, and how often they do it.
You won't lose their number, and you won't forget to call back – that's where you build customer relationships that will last a lifetime.
On the other hand, ERP is something that your customers wouldn't see, but it really helps you to get rid from a whole lot of troubles with sales, assets, inventory, loans, receivables payments, taxes, salaries, and so on.
OneHash seems to successfully combine both CRM and ERP under one roof.
OneHash Review TL;DR
After reviewing business software options, OneHash.ai stands out as a flexible solution catering to diverse needs with its wide range of features. For companies seeking an all-in-one platform, OneHash can be a real boon. However, there are some important drawbacks to consider.
One major potential pain point is the pricing, ranging from $99 to a steep $549 monthly. With more budget-friendly tools out there, these costs may deter many businesses.
Another thing I noticed is the setup process seems a bit tricky, especially for users new to these platforms. This could mean a steeper learning curve for some folks.
It's also worth mentioning that OneHash appears to be a white-labeled version of ERPNext without proper attribution. For some, this lack of transparency could raise concerns.
If exploring alternatives, I'd suggest checking out HubSpot, voted best CRM software for its seamless user experience and comprehensive tools. For ERP needs, user-friendly Katana takes the prize in my book.
The bottom line? While OneHash has merits, it's key to weigh the pros and cons carefully and evaluate other highly-rated options too. The right business software depends on your specific needs and budget.
What is OneHash?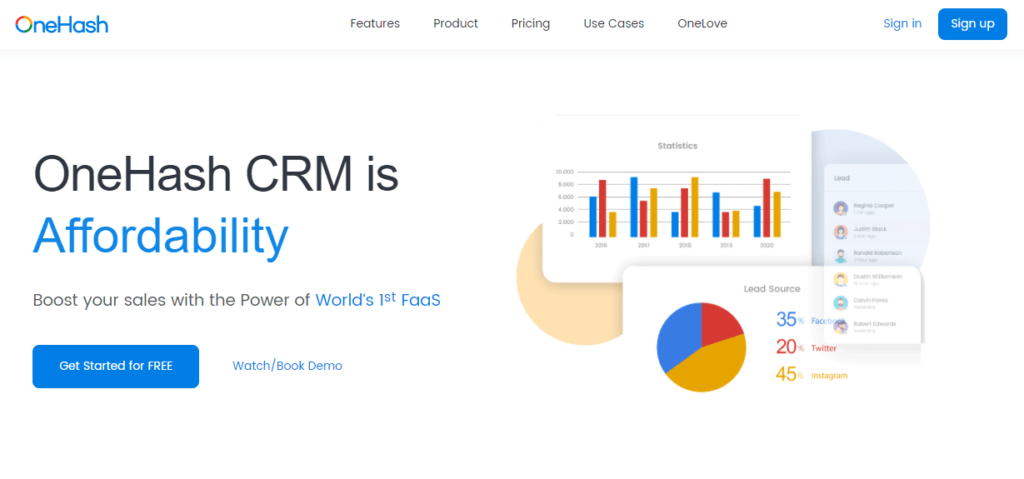 OneHash is a complete ERP and AI CRM software solution designed to be scalable from small businesses to large enterprises where you can manage all your operations related to customer onboarding and organization operations in a single place.
It's an all-in-one solution that helps businesses in areas such as customer acquisition, marketing, sales, service, and more.
The company is based out of India with offices in Canada and they have around 150 employees and over 4,000 active users.
OneHash CRM Review
Let's start with CRM or customer relationship management, which is probably one of the most important features for business owners.
First off, I want to tell you if you are migrating from another CRM system into OneHash, you don't have to enter your leads into the system manually, you can directly go to the menu and import all of your leads through the Excel file into the system which makes your process a lot easier.
In OneHarsh CRM, you can manage all your sales and prospects as well as all your marketing activities for lead generation.
Here you can analyze all your leads and have opportunities and customers created in your entire sales funnel and sales pipeline in the same way as in ActiveCampaign, as you can see in my ActiveCampaign CRM review.
You'll have reports for your campaign efficiency with the information about campaigns that are performing better, which salesperson is doing good in, which salesperson is doing good in terms of the lead conversion, et cetera.
You can automate all your maintenance-related activities like campaign management and posting on Twitter or LinkedIn.
Besides that, with OneHarsh CRM, you can also schedule email and SMS campaigns.
The territory feature allows you to analyze different geographic locations and track all your sales.
With the customer group, you can categorize all your customers into separate groups and get the analytics based on the created groups.
They have various other reports available where you can manage all your customer details.
OneHash Communication
In the OneHash CRM communication module, you get all data related to customer interaction.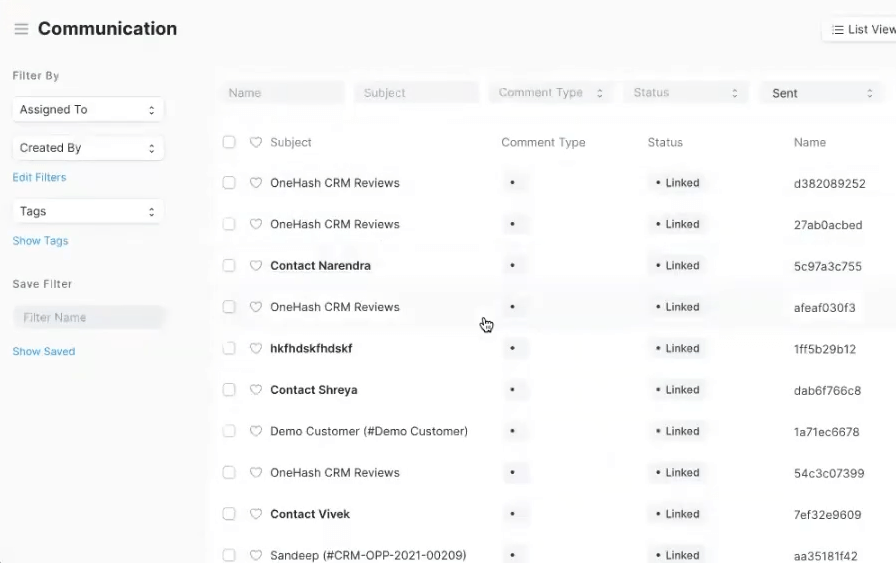 Whether it is a comment or any email that you have sent or received, all the details are received under the section.
For each lead, we can have multiple contact persons created, and for customers, we can have multiple contacts created.
Emails
On every document, we have an option for sending emails and we can create different email templates based on the content that we select.
The OneHash CRM system automatically generates default messages and subjects.
We can have complete CC and BCC options and attach the print format document. And we can also add any additional documents and third-party publicly accessible links.
The system comes with multi-language translation as well, so we can send prints to the customer in their preferred language.
With every document that we open, we get an assigned option.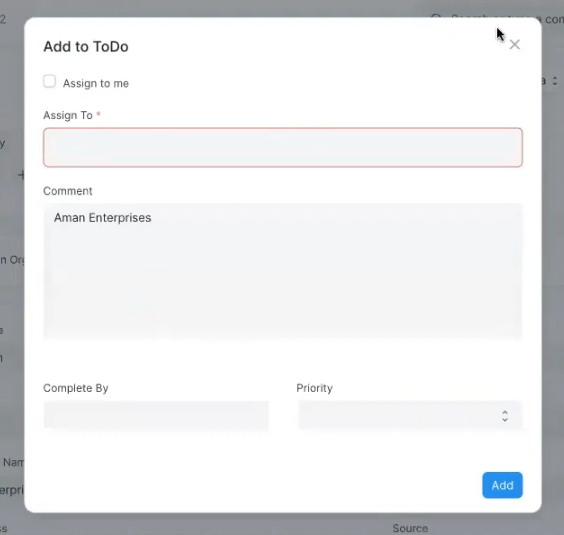 We can assign multiple users whenever we want to assign any report and add to To-do is created for those users in which we can set the completion date and task priorities so it helps us share the document with the user without bringing full editing rights.
Tagging
We can set the various tags and search documents based on them. In every form, we get this option of the commenting ledger. We can tag the users and also take the internal follow-up.
Every form has a timeline where we can see all the updates which happened on the Doctype or the communication that happens so we can see the complete activity trail.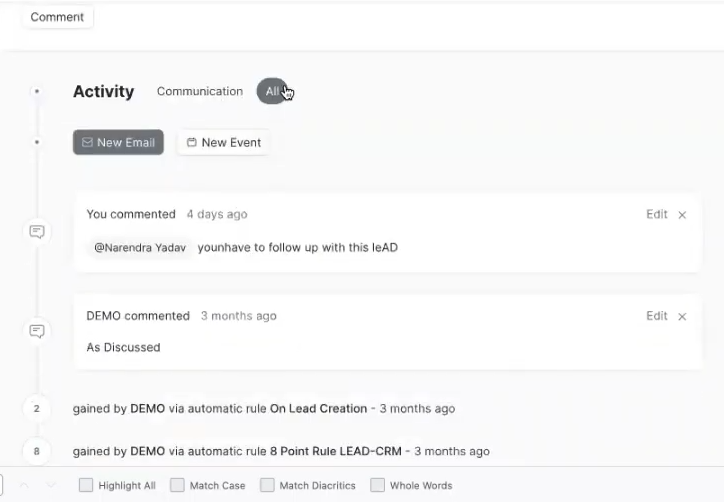 Every trail has its version control as well, so whenever anything gets changed, it can be tracked with the help of an audit trail and a complete change cycle is available.
With the help of enriching features, we can enrich and track the data, whether it is the customer's data or the final salary information of any company.
Lead Dashboard
Here we have various report types and we can separate dashboards created for every module.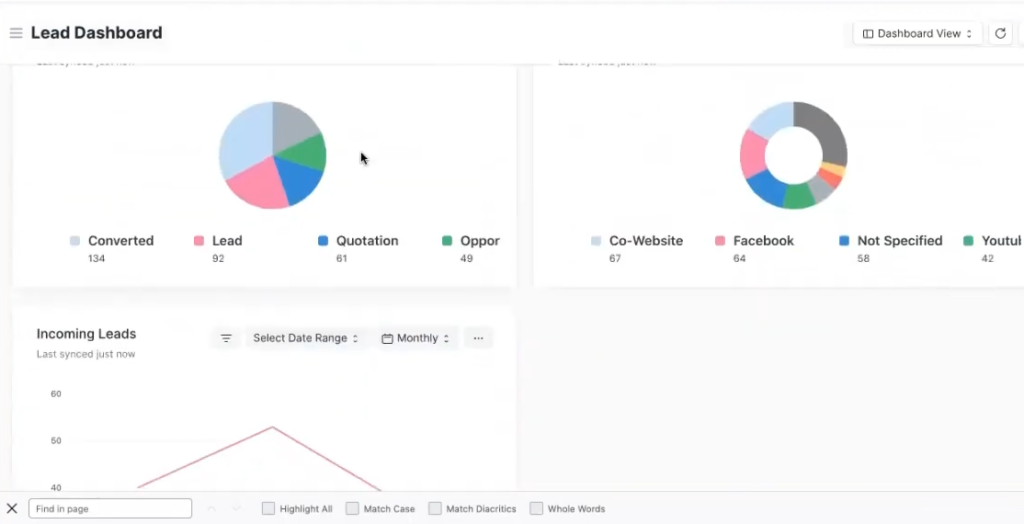 These dashboards are highly customizable and configurable and can be edited easily according to our needs.
It comes with a drill-down feature as well. When you press right-click, it takes us to data associated with that particular point. When we click on a particular node, the data comes below it and all these charts come with a drill down feature.
If it's a yearly chart, then we have a report view. So, all the pre-made reports can be accessed from here. In case we want to create a dynamic report, so that is also possible.
OneHash HR
Then in HR, we can have all our employee-related activities managed whether it is employee onboarding or exit, the complete employee life cycle is taken care of.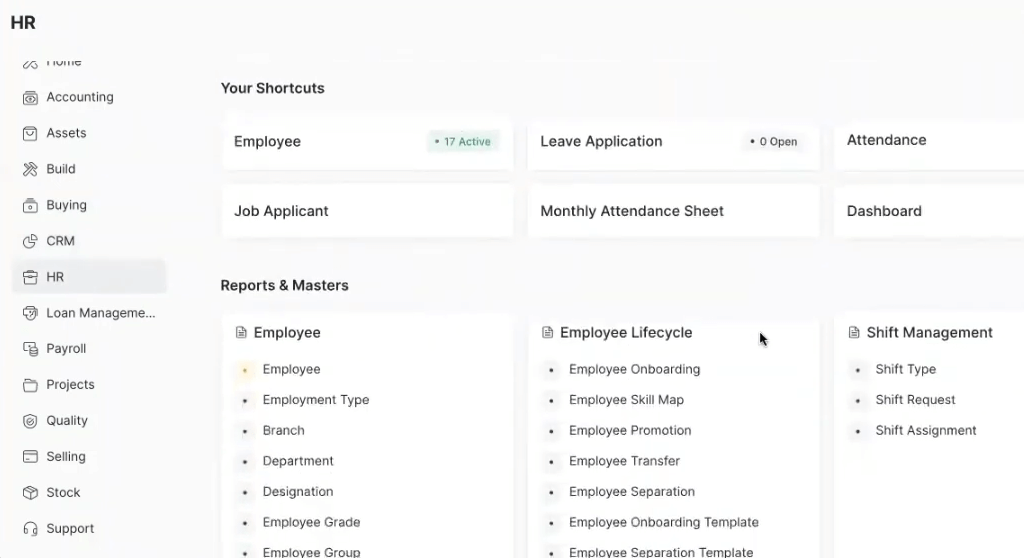 You have complete employee master databases and manage their multiple shifts and leaves as well as define and update policies related to leave.
You can do attendance-related activities and mark attendance manually as well as link your system to a biometric device, and pull attendance automatically from there.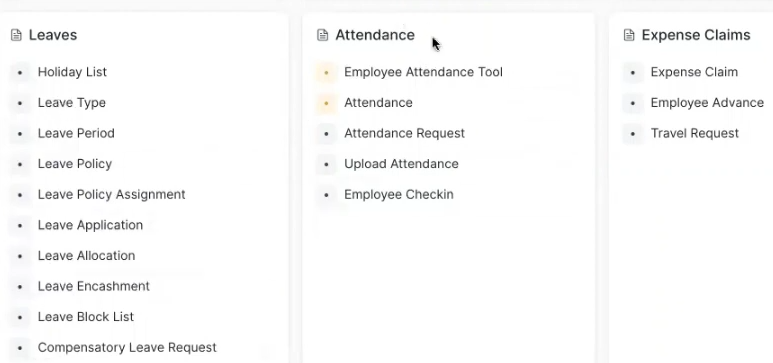 You can manage all the expense claims, whether it's the travel expenses or other expenses that the employee has done on behalf of your organization.
Here you can manage the complete expense cycle and the requests come with an approval process so that approvals can also be applied.
From HR settings, you can define everything that is required to manage leaves or the things which are important so, you can set it according to your organization's needs.
What's also great HR can conduct training, update their complete training schedule, and publish the result of the training.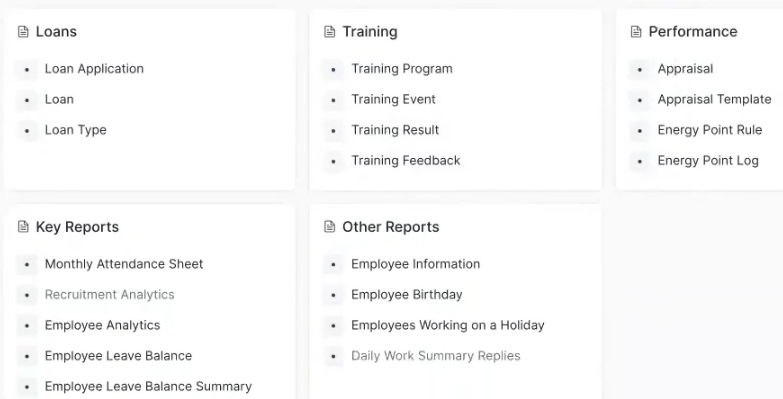 You can capture feedback for the performance, whether it's monthly performance or weekly performance that you want to track based on the respected KRA or KPI.
But what I like the most is that we can select the relevant template and complete KRA or KPI-based scoring so we get a normalized score out of 5, and on that basis, we can analyze the performance of any particular employee, and energy points are helpful to keep people motivated.
Based on energy points, we get test codes explaining how efficiently people are using the system. Based on the good performance we can give additional points as well. So key reports are majorly based on attendance.
OneHash Payroll
Under payroll, we can set our employees and once employees are created, we can create the salary component as per our organization's needs.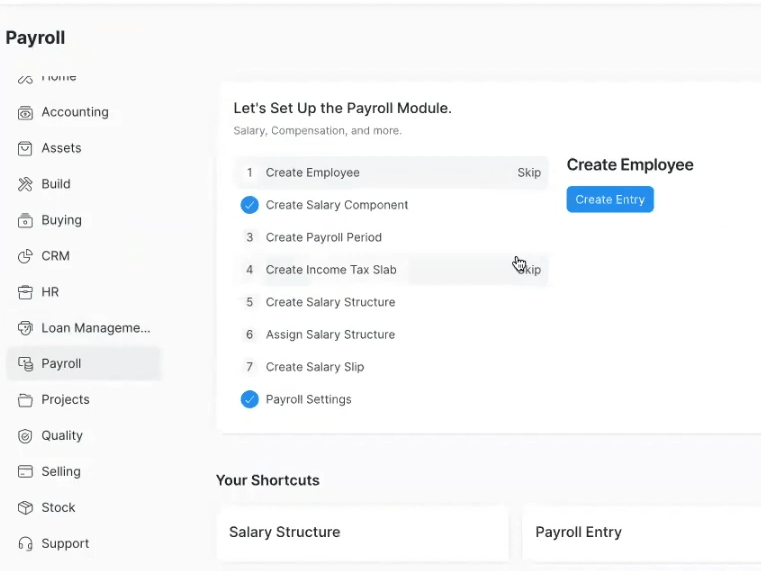 In the salary component, we have the flexibility to add abbreviations, set different conditions, various attributes to manage the tax and their calculations.
We can add the required formula and calculations for the components as well.
So, whenever we create the components, we also get the option to add the conditions and formulas so we can set all these details.
And once the employee and salary components are configured, we can process the payroll according to the various periods that we have configured.
Once it is created, we can process the payroll and can select the frequency from the following options:
Monthly
Fortnightly
Bimonthly
Weekly
Daily options
According to the payroll frequency that we have set, we can filter out the relevant employee based on the branch, designation, department, or fields that we have.
Once we save, we get the option to save the employee based on the filter criteria that we set, all employee data matching these criteria will be fetched.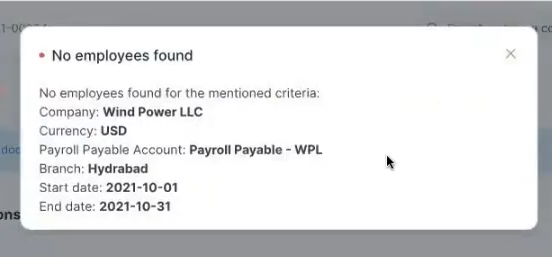 We can also validate their attendance and check for the missing attendance.
And if you want attendance to be based on the timesheet – that is also possible along with the management of tax deduction.
If you want to process it for a particular project, we can tag those projects as well so it helps us in proper tracking.
Then you can manage the transactions from which account you are paying, to which account you are paying for, those details.
Payroll includes salary slip generation and all the other details and we can create a salary slip with a single click. On the salary slip, we can review things in the form of a report.
And based on the filter that we applied, we get all the relevant data, we can verify all the details and we can process the submission of the payroll.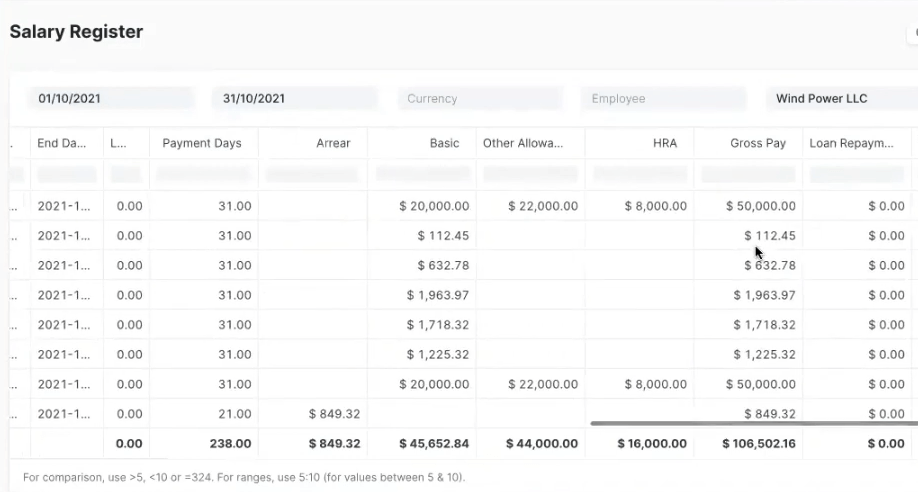 Once all these salary slips are finalized, we can also create the accountant entry directly from there.
So, payroll helps us in managing the complete salary cycle, all the tax-related declarations from the employee, all the income tax declarations, and all the additional salary.
OneHash Projects
Under the project, for the created projects, we can have a billing summary, we can have various tasks created within the project, and we can set timesheets.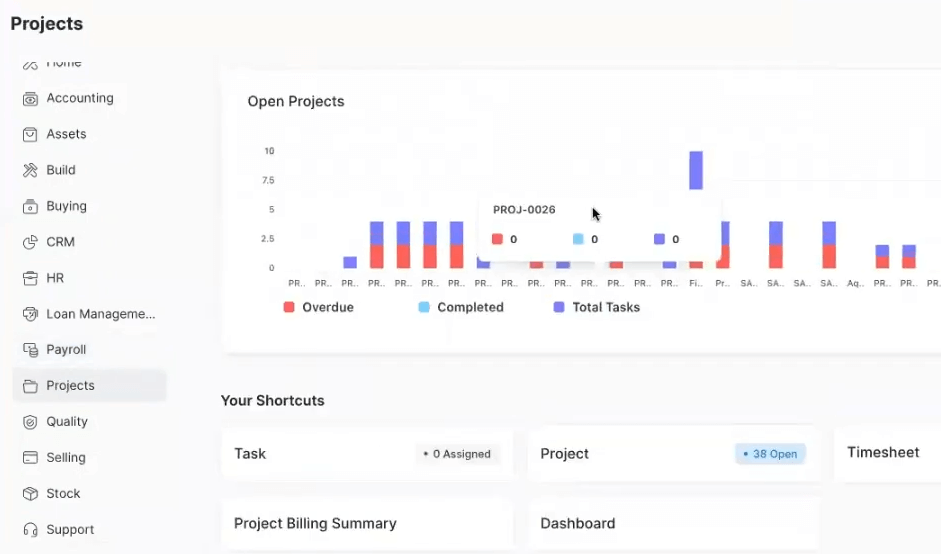 In projects, there is the Gantt chart available and you can view it in the form of a Kanban chart so you can create multiple Kanban boards.
We can also create a new board, set the colors of the task, and mark them according to importance.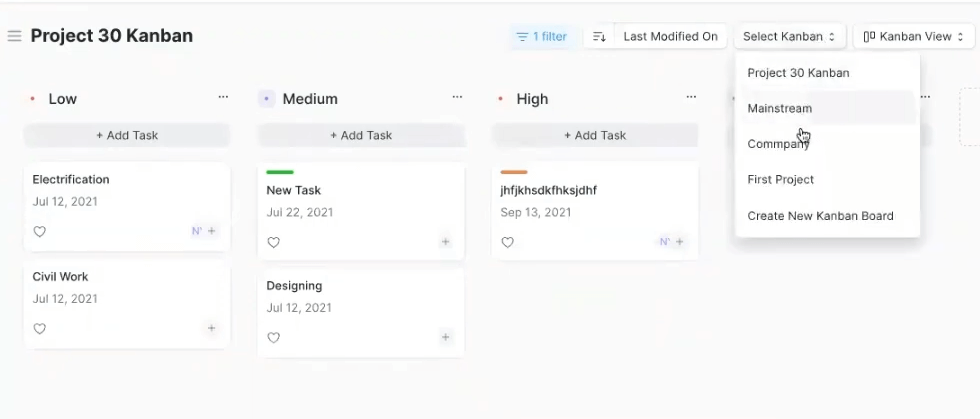 It quickly takes us to the detailed page of tasks, where we can set different colors, dependencies, et cetera.
Under timeline, we can set the expected start date, project progress and if there is a milestone, then you can also track different milestones.
In the project dashboard., you can open any of the projects and you can link their expense claims, manage and track the timesheet.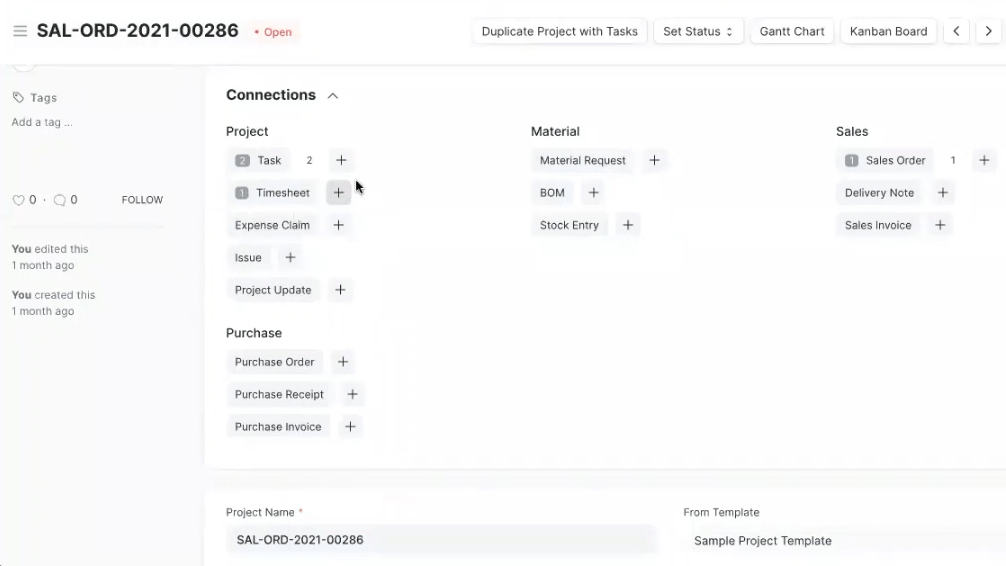 If you have some issues in the project, then here you can manage complaints or the help desk.
If you want to share the project update regularly with a client, that is also possible with the help of project updates.
We can have all the purchases done for the project, all the material requests, and the required stock transfer so you can track all the sales-related activities in one place.
We can add all notes related things, costing, billing, margin, complete profitability analysis, and stuff like that.
And if you want to collect the progress on a regular basis from the user, the OneHash system has the capability to send the project update email so the user can update that.
OneHash Accounting
In the accounting module, you can see a complete chart of accounts invoice management, purchase management, and track all payments.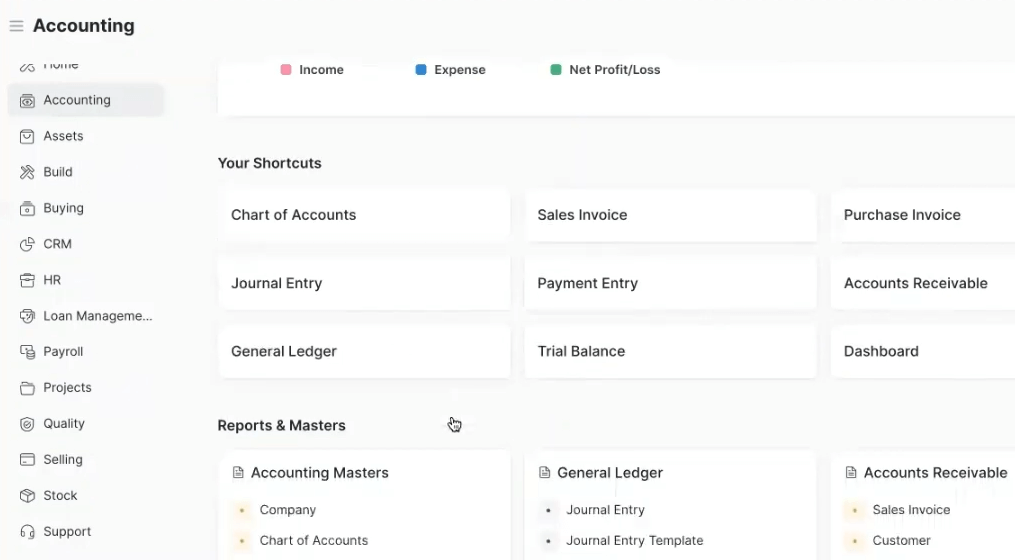 All the basic details that are required for managing your company's account are available here.
You can also have all your general statements and ledger.
OneHash Buying
In the buying module, you can manage your organization's buying-related activities like supplier details, purchase orders, et cetera.
You also get detailed analytics based on the purchase invoice, purchase receipt, and purchase order.
So, if we talk about some of the systems, purchase receipts GRN, so your complete goods receipt, orders and voices, and other complete details you can manage.
You can get these reports based on the monthly bifurcation in terms of the value or the suppliers, the extensive analytics you get for all these details.
OneHash Selling
With the selling module, we can manage our complete sales cycle, sending a proposal to the customers, or if the proposal is getting lost, then track the reasons why these quotations are getting lost.
Here you can find the creation of the orders, managing of the masters, pricing, creating various promotional schemes, shipping rules, and tax rules.
It also has forecasting reports, which are based on the sales order customer group, and you can filter and change according to your needs.
The system also comes with forecast reports so we can have the analysis based on the sales order and delivery notes. We can set our smoothing and based on that, we can see the forecasting.
So, basically, here you can manage everything that is required for entering data for current stocks or the current entries, or whether it is for forecasting, complete details based on the targets that are defined for sales partners, or agents, or your internal sales team.
All the other reports are available, all the necessary things for packing, for the operations management is completely there.
OneHash Stock
The OneHash stock enables you to manage your complete inventory whether it is an item, material request, stock entry, workers receipt, stock adaptation with the help of delivery notes and the complete ledger for the incoming and outgoing of all the items.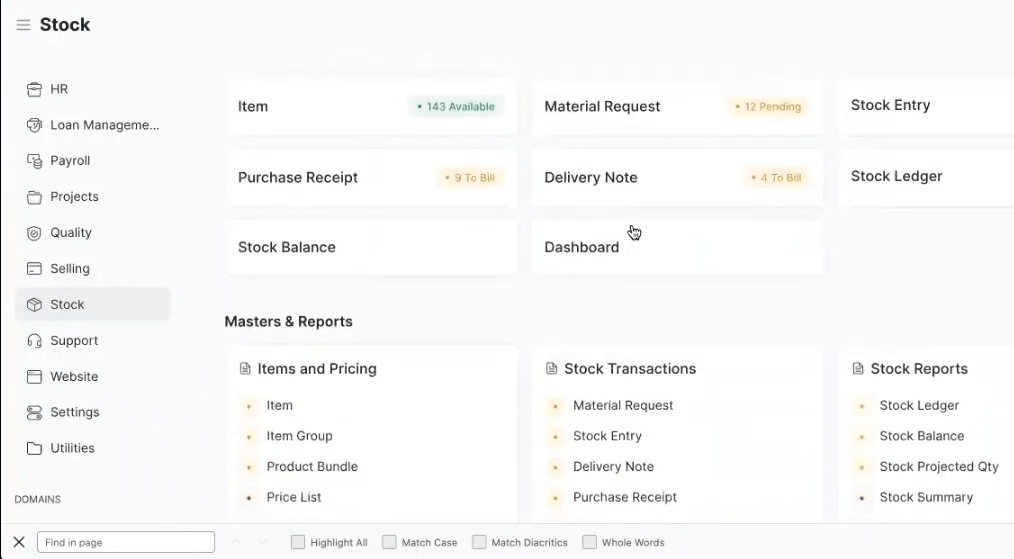 You can see a complete stock ledger report stating what is in quantity, what is quantity, what is balanced quantity, with which voucher references received, et cetera.
All the details that are required, whether it is a stock summary, or you want to see the projected quantity, or you have placed the order for the various items and want to see the projected quantity about how much quantity will be there – all the details you can manage.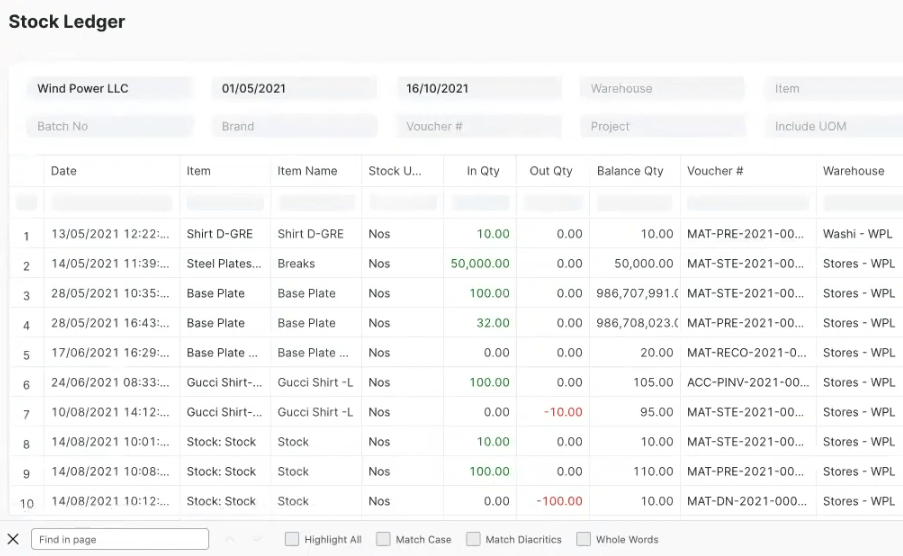 So you have everything required to manage the inventory, whether it is based inventory or serialized inventory, whether it is import-related stocks where we get the landed cost that takes months or days to receive the final count.
It doesn't restrict us to make the entry and the costing can be adjusted in the later stage when we get all the landing cost vouchers and those costs can be added at a later stage. This is related to the customs of some other expense that gets in the card at a later stage.
Complete subcontracting and all the key reports for item shortage we can manage if we want to automate the auto purchase receipt creation. So, auto stock replacement is also there.
OneHash Tools & Features
Now let's talk about other different modules available in the OneHash platform.
OneHash Loan Management
Under loan management, we can manage loans related data, that our organization has taken or has lent.
You can manage complete details about security management, shortfall, and repayment schedule with the entire management of the complete application management process as well.
OneHash Assets
Under assets, you can manage all your fixed assets and the asset's movement.
You can also manage all your depreciation and automate depreciation booking, making asset tracking and management easy.
OneHash Build
In the build section, you have access to the details that are required to manage and understand the entire OneHash platform.
Here you can easily do the required customizations like Doctype customization, workspace customization, and reports for smooth management and working.
OneHash Quality
The OneHash quality module helps us in tracking the quality goals for all the orders and purchases that we are doing.
We can have our quality procedure defined and we can set the defined goals based on the defined procedure. We can have quality reviews and quality action as well.
Based on them we can manage the complete criteria and create various reports so we can have a complete quality inspection, quality review, goals actions, and non-conformance related things set.
OneHash Support
Under support, we can manage all our SLS related to the service agreement that we have with the customer or its warranty claim.
We can have a dedicated help desk for maintaining all the emails coming on our dedicated ID converted into help desk kits so it gets created in terms of its issues.
So, users can also create issues from here, or this can be auto-created based on the email itself. If you want it to be created with the help of a form, that is also possible with the help of web forms.
We can get and manage all the key reports like, what is our response time and date as well.
OneHash Pricing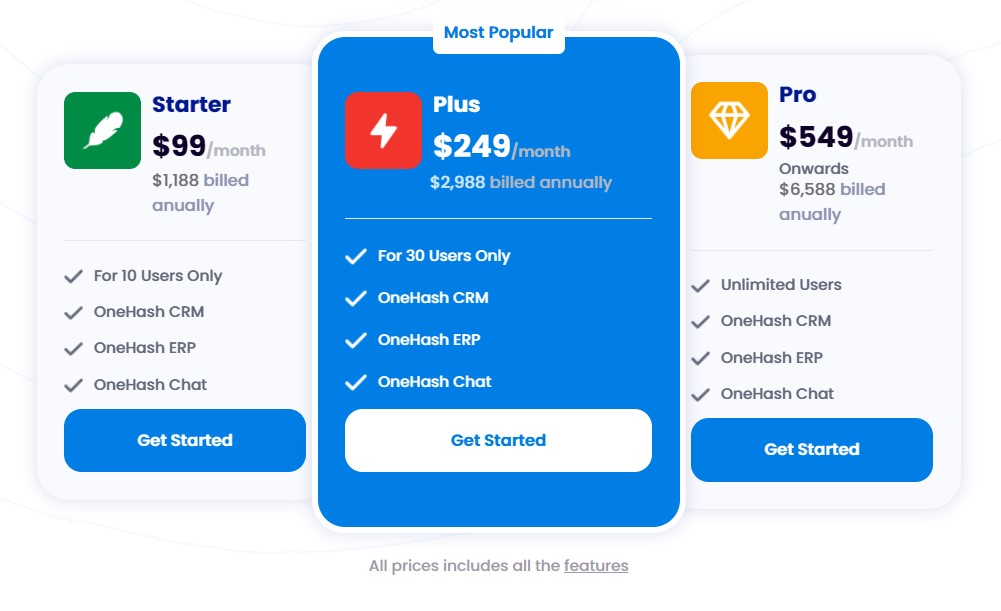 OneHash offers monthly 3 pricing plans:
Starter – $99/month
Plus – $249/month
Pro – $549/month
OneHash Alternatives
Here are some of the best OneHash alternatives:
OneHash Review: Final Words
So that's my OneHash review. As you have seen OneHash has a ton of options that will help you build your own customer list, manage your own warehouse, do inventory tracking, and so much more.
However, OneHash is essentially a white-labeled version of ERPNext. Unfortunately, proper attribution seems to be missing, which might raise concerns about transparency and originality.