How does the idea of making money while you sleep sound?
Pitch sure does have a nice ring to it this idea is what passive income is about.
Whenever someone needs additional income the stereotypical suggestion offered is to get a part-time job.
But what if you don't have the time or energy to put in all those extra hours every single day to make money?
For that, you may need some additional source of income.
Passive Income vs Active Income
Most people out there are familiar with active income, which is where you go to a 9-5 job and you make money derived from your immediate activity.

While there's nothing wrong with doing that, the big issue with active income is that you're actively involved in that process.

And if you wanna say go on vacation, or go do something other than work, well, if all you make is active income, you'll not make any money when you're not working.
What is Passive Income
So passive income, on the other hand, is a way for you to be making money 24/7/365 without involving your time actively and continuing to earn money.

Now that being said, a lot of people do sell the pipe dream of passive income. And they tell you that you can basically do nothing and sit on your butt at home and start making passive income.

And I'll tell you that right now those people are straight-up lying to you.

Because when it comes down to earning passive income, you have two choices:
1. Invest Your Time
It's going to involve some amount of time first to actually build something that will allow you to earn passive income.

And if you don't like that, then you have the second option which is…
2. Invest Your Money
You have to take your money, put it into an asset or something out there, that's going to allow you to earn income in a relatively passive way.
So when it comes down to earning passive income, you either have to invest your time, or you have to invest your money.
There is no pipe dream secret out there of a method that doesn't involve some amount of time, or some amount of money to begin earning passive income.
But I'll share with you a blend of both of these methods.
Some of these ideas require your time invested, some require a little money, some a lot of money.
Many of these ideas you can do even with no money.
So let's find out what are the best legit ways to create passive income streams.

Make sure to stay to the end because you may just discover a new way to make a lot of money!


Passive Income Investments Ideas
The quickest way to start making passive income is by investing your money.

And contrary to popular belief it doesn't take a ton of money to do it in this chapter I'll share with you some ways to invest $1,000 so that you can start collecting dividends profits and interest.

These types of passive income streams require minimal effort or no effort at all.

So let's get started.
1. Real Estate Investing

This probably falls more in the category of semi-passive income since an investment in real estate is always at least a little bit of an active venture.

Still, once you have a property that is established and fully rented it's mostly a matter of managing the property and keeping it performing well.

Additionally, there are professional property managers who can manage your property for you usually for around 10% of the monthly rent.

This professional management can make the investment much more passive but will take a bite out of your cash flow.

The key to success with rental properties is buying smart. Not every property is going to provide a good return or prove to be passive.

Understanding how to analyze potential real estate opportunities is incredibly important.

Another benefit of investing in rental properties is the loan pay down.

If you obtain a loan to buy the property each month your tenants are paying off part of that loan.

Once the mortgage on the property has been paid off your cash flow will increase dramatically allowing your mediocre investment to skyrocket into a full-fledged retirement program.
2. Stock Market Investing

Index funds provide you with a way to invest in the stock market that is completely passive.

For example, if you invest money in an index fund that is based on the S&P 500 index you'll be invested in the general market without having to concern yourself with choosing investments, rebalancing your portfolio, or knowing when to sell or buy individual companies.

All that will be handled by the fund which will base the fund portfolio on the makeup on the underlying index.

You are also free to choose a fund that is based on any index that you want.

For example, there are index funds set up for just about every market sector there is:
Energy
Precious metals
Banking
Emerging markets
and more
All you have to do is decide that you want to participate and contribute money and sit back and relax.

Your stock portfolio will then be on automatic pilot.

How to get started investing in the stock market?

M1 Finance is probably the best platform for passively investing in different portfolios or building your own stock portfolio.
And that is because of the expert portfoliosthat they offer you completely free.
So here is a long list of everythingy ou can invest in through M1 Finance.


So if you want to be a self-directed investor and choose your own investments, you can literally go through all these different sectors and decide what you want to invest in, based on all these different categories and screening tools.
They offer different general investing plans,which are mostly just portfolios of stocks and bonds.
And they also have some other interesting options: like hedge fund followers,
Plan for retirement
Responsible investing
Income earners
Hedge fund followers
and more


M1 Finance does this completely free, they do not charge any commissions or any kind of asset management fees for investing in these expert portfolios.

And again, this is passive investing.

This is where you put your money and leave it there to earn compound interest and earn more over time.

It's the best platform in my opinion if you're looking to get started with passive investing in the stock market.

Visit M1 Finance
3. Real Estate Crowdfunding

This is a relatively new investment for me.

But essentially what you're doing is investing money with people all over the world. And that money is being invested in private real estate deals.

This is one of the methods of earning passive income where you already have to have money.

You're taking your money, putting it into an asset, and allowing that money to go to work for you instead of actively involving your own time.

So if you already have some money set aside, this could be an interesting way to begin earning some passive income.
4. High Dividend Stocks

By building a portfolio of higher dividend stocks you can create regular passive income at an annual rate that is much higher than what you get on bank investments.

Higher dividend stocks are also risky and will require the attention of a trained mind.

Just as important since high dividend stocks and stocks there is always a potential for capital appreciation.

In that way, you can earn passive income from two sources: dividends and capital gains.

You will need a brokerage account to purchase these stocks and complete the research needed.

How to get started investing in high dividend stock?

Capitalist Exploits is a free investment newsletter from professional money managers.


Capitalist Exploits provides free trade recommendations for investors and anyone looking to outperform the market by sharing only the best low-risk/high-reward opportunities.

Join over 32,453 investors and market enthusiasts.
Passive Income Business Ideas
In this section, I'll reveal the best online business ideas.
These are all going to be the legit business models you can start with little or no money and grow into a business that will sustain itself.

You'll still need to put in some work getting started but these are the best business ideas I've seen for the speed at which they become passive and the money you can make.
5. Affiliate Marketing Business

This is one of my favorite passive income idea simply because it may generate recurring income if you promote the right product or service.
However, this method requires a lot of work upfront.

But once an affiliate marketing business is completed it can provide you with a passive revenue stream for years
This is a passive income technique that is better suited to people who have blogs, active websites, or YouTube channels.

You can sign up to promote certain products or services on your site for which you'll be paid either a flat fee or a percentage of the amount of the sale completed.

This isn't as hard to do as you might think since there are thousands of companies in the world who want to sell their products in as many places as they can.

You can find affiliate offers either by contacting vendors directly or dedicated web sites such as Clickbank (personally I don't recommend).

It's always best in the product or services one that you are either very interested in or is highly relevant to your website.

The key is to find a profitable niche and high demand product or service.
The best product to promote that I know is Builderall.

Why?

Because Builderall gives you 100% commission from the first sale and then 30% commission from the recurring payments!

This is why even until this day for the work I did many years ago I still generate passive income from Builderall.
Read more about Builderall Affiliate Program.

More high paying affiliate marketing programs:
6. Semi-Automated E-commerce Store
With the explosion of e-commerce comes the opportunity to create a passive income stream using an online store.

In particular dropshipping has become very popular and if you're unfamiliar with it here's how it works:
You create an online store that offers products from certain manufacturers.
A person visits your site and orders a product and then your system sends the order to the specific manufacturer.
The manufacturer then completes your order by shipping it directly to the customer at which point you collect the profits.


One of the cool things about this type of business is that you do not need to order inventory meaning a much lower initial cost making it perfect if you have little money to start with.
Moreover setting up your shop can be inexpensive as well. Many dropshippers set up their store using Shopify which charges just $29.99 a month which is much cheaper than the thousands of dollars it would cost to open up a brick-and-mortar shop in your city.
In short, once you have your store set up the rest can be completely automated meaning that you will be earning income no matter what you're doing.

How to get started?

With tools like Shopify, you can create your semi-automated online store in minutes.
They also provide completely free training courses about running an online store and various eCommerce models like dropshipping, print on demand, etc.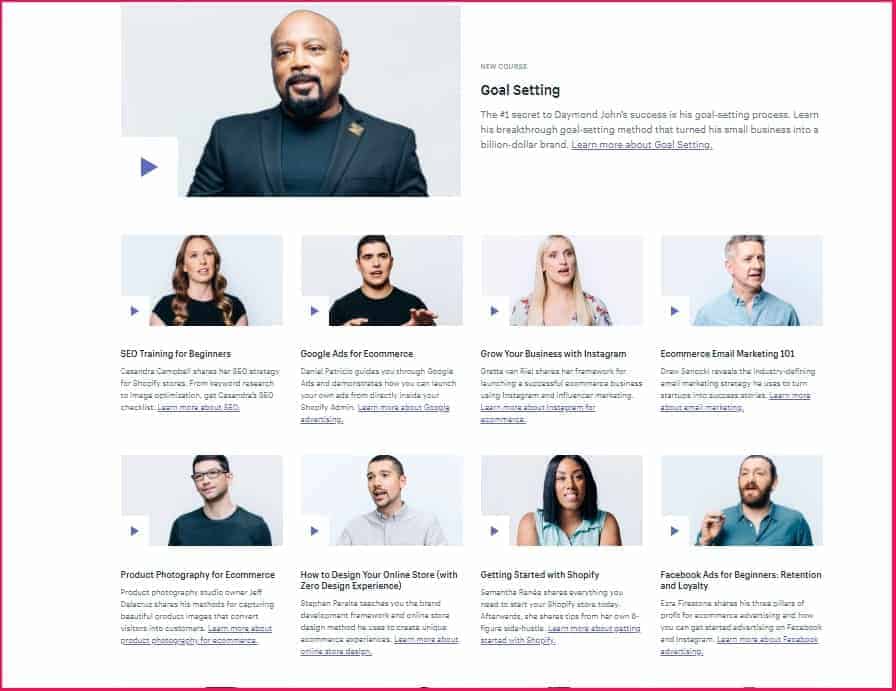 These are really high-quality video tutorials led by some of the top e-commerce online entrepreneurs.
7. Digital Marketing Agency

The next idea for making passive income is setting up and running paid ads, creating sales funnels, etc. for small businesses.

Now maybe this is an opportunity that you've heard of before.

And maybe you're saying "Oh, this is over-saturated, I don't wanna do that. "

And it's funny to me how many people throw that term "over-saturated" out there.

Because there are still businesses out there popping up every single day.

According to 99frims, 543,000 new businesses are started each month and nearly 50% of small businesses spend $10,000 on digital marketing each year.

The best part?

Most of them just suck at digital marketing, and especially running ads online.
So essentially, what you're doing here is helping businesses record, create, and optimize digital marketing strategies such as:

Social media ads
PPC (Pay Per Click)
SEM (Search Engine Marketing)
Sales funnels
Email marketing (more about it later)
and more
And then after you've created these strategies, you pretty much do nothing except send them a monthly report of how that strategy is performing, yet they're still paying you.

So let me give you a quick breakdown.

Let's say you run Facebook ads for a local business.
Most businesses start out with a monthly budget of $1,000 per month.

Well of that $1,000 ad spend, 75% ($750) goes towards the actual ads and 25% ($250 per month) goes to you for optimizing and running those ads.

Now the beauty of this is that once you've actually created that campaign, assuming that ad is getting a business owner results and making them money.

Why would they ever stop running that ad?

So they'll keep running that ad month after month.

And what you're going to do is this, once a month, you'll go into your dashboard, take a screenshot for them, and supply them with some metrics on how those ads are doing.

And in return, they'll send you $1,000 per month, and you'll keep $250.

So if you begin to multiply that across many different clients, this can be a very simple way to earn passive income.
8. Amazon FBA Business

Amazon FBA stands for Fufilment by Amazon.
Essentially, what this means is buying a product from overseas, bringing it over to the United States, having Amazon stock it in their warehouses, and then selling these products on Amazon.


So a lot of people don't even realize this, but most of the products for sale on Amazon are not being directly sold from Amazon. They're being sold by private sellers.
There's a lot of people making crazy amounts of money by being sellers on Amazon.
So it can be a very lucrative business if you know how to find winning products and do product research.


How to get started with Amazon FBA?

The Jungle Scout Academy features a collection of video tutorials created by Amazon experts and successful sellers to help you learn everything you need to know to become a successful Amazon FBA seller.


This content with this level of expertise would normally cost you endless hours of searching the web or hundreds or thousands of dollars through other sources.


Visit JungleScout Academy
9. Email Marketing Automation

A lot of people may say that email marketing is dead.

But it's actually not.

Email is still the most powerful form of marketing with the highest ROI.

And this is still a pretty decent way to earn passive income.

And the reason is, that when you set up an email marketing campaign, you're typically putting together something called an autoresponder.

I'm sure we've all gotten these in the past, where you sign up for somebody's listing they send you emails on a daily basis.

Well, guess what, that person isn't sitting there in their Gmail sending you an email.

It's actually an autoresponder doing it behind the scenes.

So essentially what it comes down to is you can build an email autoresponder campaign for companies that are going to connect with their customers on a regular basis.
And then once you build this thing, it basically runs in the background 24/7 without you touching it.

And this could be potentially helping you spread awareness about their brand, or getting them new customers.
I personally use and recommend GetResponse because it's probably one of the best email marketing automation software and it's still super easy to use.
They also provide email marketing courses with certification.
Time Investment Passive Income Ideas
The next section of passive income ideas requires your time investment.

Instead of using only your money, you have to put in your time and effort to make these happen.

There may still be some monetary costs involved, but the bulk of your investment will be time and effort.
10. Blogging

The next is blogging. And no, I'm not talking about blogging about your day or blogging about what you had for lunch.

What I'm talking about is becoming an expert in a certain niche, and providing extremely valuable information to people.

Blogging has emerged as one of the best ways to make money online. Besides making money, you can write blogs from the ease of your home.

There is no need to go to an office and face the hassle of traffic and spending money on traveling. And you can learn how to make money blogging without needing much in the way of computer expertise.
Today you can find online blogs all over the internet. Be a part of them and start making money online by blogging.

One of the big upsides of starting a blog is a low startup cost. All you really need is the domain and web hosting which can be very affordable.
Web hosting is relatively inexpensive you can get web hosting from Bluehost for less than $3 a month which is actually under $50 a year.

So it's plenty of time for your site to start making your passive income.
11. YouTube Channel

Every day regular people like you and I are making money on YouTube.

Well, you may use YouTube to pass the time or learn something new.

For many people, YouTube is how they earn their living and much of this income comes in a passive form.
You see every time someone watches one of your videos ads can appear and you can make money from those adds. Alternatively, your viewers can also buy your courses or affiliate products making you money without any extra effort on your end after the video is released.
Now the reality is that running a YouTube channel is anything but possum in nature as build audience takes consistent work and video output but once it videos released it acts as a digital asset accruing you add revenue and hopefully sales over time.
But let's say you just relied upon ad revenue to generate passive income.
What could your earning stream look like?
Take a look at the channel "FarFromAverage"


This channel gets over 3 million views every month earning the owner over$10,000 in ad revenue alone.
Now, of course, this is a large channel, and getting to this point will take time but even with a smaller channel making a few hundred dollars a month possibly is quite doable what's better is that starting a YouTube channel doesn't have to be expensive.
Most YouTubers like Mr.Beast the YouTube sensation with over 20 million subscribers started his channel using just his smartphone!
Therefore creating your own channel and making passive income through this means really shouldn't cost you anything
How you can earn money from YouTube?
Advertising Revenue
Earning Rewards as a YouTube Partner
Joining an MCN (Multi-Channel Network)
Merchandising
Ancillary Products
Sponsorship, Endorsements, Product Placement
Affiliate Links
Subscription Fees
Crowdfunding Support

The key will be to create compelling videos. To promote these videos on social media websites and to create enough of them that your income will be coming from multiple sources.

There's a good bit of work that goes into creating videos but once a video is done it can become a completely passive cash flow source for a very long time.
12. Selling Online Courses

In the 21st century information is the most valuable asset and one of the best ways to take advantage of the information age is through the sale of digital products like online courses.
And you might be saying to yourself,

"Who in the world is going to buy an online course?"

But you would honestly be surprised.

I looked this up as a statistic because I was curious.

The average cost of a four-year private college education is now $32,410.

And you have hundreds of thousands of people signing up to go $30,000 into debt every single year as they enroll in a private college.

So as more people shift to learning online,

We'll begin to see more and more demand for online courses.

It's not uncommon for somebody to spend $1,000 – $2,500 on an online course, that's will be far more current and applicable.
Chances are you are skilled in multiple areas of which at least one of them can be used to create a value-packed course. What's better is that the cost of creating an online course is quite low.
Most courses consist of either audio in a slideshow or a video of the course creator which can be manufactured using your smartphone. Meaning that you really don't have to invest any money to start leveraging this passive income method.
Additionally selling your courses can be cost-effective too as multiple platforms exist where you can host your course for free and receive a percentage of the profits when you make a sale.
There are plenty of sites out there such as Teachable that allow users to sell independently produce courses.

You will want to build up your reputation to ensure a lot of students will buy your courses.

And you can do this by making nice presentations and adding lots of useful details for your course.

This is a great passive income because it won't need much maintenance and you will get to help other people out. it can be started with little to no money.
Therefore with your current knowledge and a computer or a smartphone, you could be making passive income in no time.


Recommended Resources:

Teachable is the #1 online course platform with over 100.000 creators around the world.

They also provide a completely free online course that teaches you how to to create an online course.
13. Selling E-Books

If you like the idea of writing but don't want to deal with the technical headache they can come with blogging consider self-publishing your own ebook.
This can be a lot of work upfront but once the e-book is created and marketed it can provide you with a passive revenue stream for years!

There may be some problem coming up with the content of the e-book if you're not an experienced writer.

But to save yourself some stress you can outsource to a freelance writer on a platform like Fiverr.

For around $50 you can build an asset that can make you money while you sleep.

You can either sell the e-book on your own website or you can use platforms such as Amazon KDP, eBay, or a free independent platform – PayHip.
Ebooks are often much sorted in the normal books which put less of a burden on you to produce a masterpiece. What's even better is how cost-effective this method of making passive income can be.
14. Social Media Managing

There are many ways to make passive income leveraging social media but right now we're talking about managing social media for businesses, influencers, and entrepreneurs.

According to 99frims, there are 30.2mln small businesses in the U.S ONLY, and 61% of them invest in social media marketing.
Social media is still a relatively new concept for a lot of businesses. In real life especially for those who run by people over 40-50.
A lot of times these older business owners are running every back end of their business and they simply do not have the time to, first of all, get to understand social media and second of all to post on every platform every single day.
And that is where you come in as a social media expert.
Now I know what you're thinking.

"That sounds like a lot of work. How in the hell is that going to be passive?"

Well, how this becomes passive is you to use social media scheduling tools like PromoRepublic.
With PromoRepublic you'll be able to plan a week of social media posts in 15 minutes!
15. Membership Sites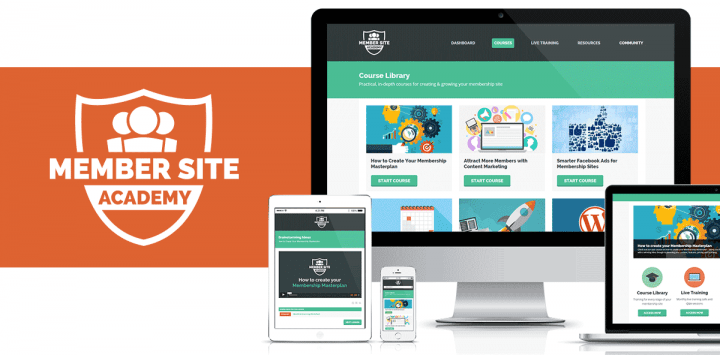 Create a membership site for your niche market, offering tips, and your expertise.

Membership sites that are offering training or solutions to problems with equipment, web development, or programming are profitable businesses online.

Upon subscribing, the users will have access to the information they are seeking. Advertisement is necessary to list your site on directories and search engines for exposure.
We're all familiar with a coupleof very popular membership sites like:
Amazon Prme
Netflix
Hulu
Spotify
And essentially what you're doing for this method of earning passive income is taking something that you're knowledgeable of creating a membership site.

Maybe it's healthy recipes.

Maybe it's diet plans.

Maybe its weekly makeup tutorials.

And you're taking this and putting it behind a paywall, and earning money on a recurring monthly basis.
Let's say, for example, you have 500 people who are you are selling access to a particular membership site for at let's say $9 per month

Well, now you've created a recurring passive income of $4,500 per month.

And, yes, you will have to create the content for this group.

But if you do it the right way, you don't actually have to even be the one creating that content in the first place.
If you want to learn more about selling access to a membership site, the go-to place for this is Teachable.

They basically do all of that backend work for you. They also give you access to courses on how to create a membership site from scratch.

All you have to do is set a price and put content in there.
16. Selling Stock Photos

This type of passive income is for photography lovers around.

If you love photography you may be able to convert it into a passive income source.

Photography web sites such as Shutterstock can provide you with platforms to sell your photos.

They offer a percentage of each photo that is sold.

In this way, a single photo could represent a cash flow source since it can be sold again and again.

You simply need to create your photo portfolio, put it on one or more photo platforms, and then the activity becomes completely passive.

All the technicalities of the photo sales are handled through the web platform.

You will earn money without having to worry about too many details and your passion will become a profitable passive income.


Learn more about how to making money selling photos:

Get Paid To Take Photos, Start Selling Your Photos
17. Selling Products Online

The possibilities here are endless you can sell just about any product or service that you like.

It could be a product you have created and can manufacture on your own. Or it could be digital in nature such as software, DVDs, or even instructional videos.

You can set up a dedicated free website like PayHip for this product or service.

Alternatively, you can also sell it in an affiliate basis either by offering it directly to websites and blogs related to your product or service.
18. App Development

Building apps it's not as hard as you may think. You can easily create an app without vast programming knowledge.

Apps make money by either being sold or by hosting ads. You can make a free app that includes ads and a lot of people will download it and you can earn big.

Games that are simple are always being downloaded so find out what is popular today.

Apps come in all shapes and sizes and you can check out the App Store and Google Play Store to see what is doing well.

Free apps are sure to get downloads but you may need to work hard to get other companies to advertise.

You can also sell add free versions of these apps add-ons also will help earn more cash with an app


How to get started with app development?

There are plenty of free beginner courses and some affordable programs online that will help you to be an app builder. You can even pay someone to build it for you and still earn a profit.

With tools like Builderall, you can create an app in under an hour!

Builderall includes an app creator that actually makes it pretty simple to create your first app.
19. Become a Referral Source

Every small business needs referral sources in order to maintain sales.

Make a list of small business providers that you use on a regular basis and feel you can recommend to others without reservation.

Then contact the owners and see if they have any kind of cash referral offers available.

Many businesses are open to giving out referral offers and would readily welcome you on board.

You can do this with businesses like:
Accountants
Plumbers
Landscapers
Electricians
Carpet cleaning services
and many more
The list is endless. Keep a list of these businesses and be ready to refer them to your friends, family, and coworkers.

You can earn a fee on each referral just from talking to people.

Don't overlook referral programs at work either.

If your company offers a referral bonus for either new employees or for new customers then take advantage of that plan.

It's easy money with virtually no work.
Read more about referral marketing.
Easy Passive Income Ideas
Last, on the list, I wanted to share a couple of easy passive income ideas.

These passive income streams require no money and no upfront work!


19. Renting a Car

Did you know that the average car sits in use for 22 hours?

Those are 22 hours your car could be earning you money!

In the select city, you can rent out your car on a daily basis using apps like Getaround and Turo.

I believe there are no restrictions when it comes to the year and model of the car.

These companies also handle all insurance.
21. Wrapping a Car

Companies such as Wrapify pay drivers around the country up to four $450 a month to wrap their cars up in advertising!

You can simply sign up for the app create a profile and see what offers they have in your area.
22. Selling Class Notes

Class notes can be important for many people.

We all want to pass our classes so if you are prepared and have notes for certain subjects you can sell those notes and earn a passive income from them.

This is simply because you only need to have one set of notes and you can sell to multiple people.

StudySoup is a website that allows students to sell their notes and guides to other students.

This is a great way to help others while also earning some money. it is also simple and is one of those types of passive income that allows you to make money while you sleep.

If you are just finding out about this now you can start taking notes for your classes to prepare to sell them.

It can also benefit you and allow you to advance your classes.

Grab your pen and paper and start writing down what your professor is saying and then start earning extra cash!
23. Cashback Apps

Did you know you can earn money while shopping?
It's true. There are apps out there that will help you find discounts and earn while you shop.
These apps usually just have links to special shops that you can go to. Once you go to checkout special prices will be added
It's a great way to save when you buy especially when you need the extra cash.

Here is a list of popular cash back apps:
24. Airbnb Hosting

Airbnb is getting so popular that some hotels have been losing customers because of the competition.
If you have a second house or a spare room try renting it out for Airbnb.
This can earn you thousands of dollars a month if you have great photos and nice amenities advertised on your page.
You can start out small then invest in a second house then start earning big.
This is a passive income that not many people have been considering.
25. Electric Bill Savings
This is more a passive saving versus passive income, but every little bit helps generate profits.

Truebill is an app that helps you save money by identifying recurring subscriptions and other bills and helping you cut costs by negotiating better rates and fees.

Truebill may help save you up to 30% on your electric bill.

It searches for better power rates and locks in the better prices for you.
How To Start Building Passive Income Stream?
If you are just getting started and don't have any skills or money.

What you want to do is to focus on maximizing your active income streams.

Start learning new skills that will allow you to start building you an additional income stream.

All these different ways to make money requires skills.

What skills you should develop?

We highly recommend our guide to the 24 High-Income Skills in 2021

Learn how to develop a skill that will allow you to earn a minimum of $10k per month.
Multiple Streams of Income: Best Advice
Here's one thing that multiple streams of income never address.

It takes a TREMENDOUS amount of time, effort, and energy to build even one passive income stream.

Now you might be saying,

"But wait, don't rich people have multiple streams of income?"

"Don't they have a stock portfolio?"

"Don't they have real estate holdings?"

Yes, they do.

Once they are rich.

Once you create one solid income stream, then you diversify.

But when you are building, you want to focus on one thing at a time.

Develop that one massive stream of income.

And then you can think about creating new ones.

Until then, you focus.

You don't do anything else.