In this Promo Navi review, I'll show you how to use it for keyword research, competitor analysis, performance monitoring, reporting, and basically anything else you can think of when it comes to running PPC campaigns, also known as pay-per-click campaigns.
What makes Promo Navi stands out among other AI advertising tools is a nifty little feature that shows me exactly what keywords my competitor's target, but I don't, and allows me to easily add them to my campaign. But more on that in just a minute.
And if you consider PromoNavi for your business, here you can start PromoNavi free trial, and when you apply this promo code: VQ17247, you'll receive a 10% reward.
What is Promo Navi?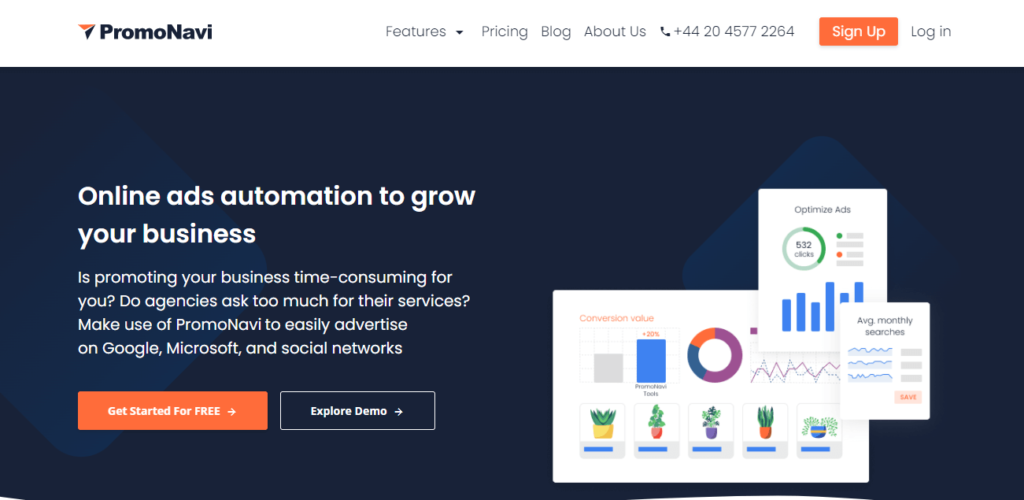 PromoNavi is a powerful all-in-one AI advertising tool that helps you automate your online ads to grow your business. From business owners who want to promote their websites at a lower cost to marketers and agencies who want to save time and hit their KPIs even faster.
Naturally, it works with Google, the 800-pound gorilla in the online PPC space, and Microsoft ads formally known as Bing ads, which while smaller still make up a pretty decent market share and usually also comes with a lower CPC or cost per click.
Meaning if you're not using Microsoft ads yet, well today, maybe the day to look into it.
Promo Navi Tools & Features
For now though, let me dive into PromoNavi and show you some of its features that you definitely want to be using in your PPC campaigns, starting with Alerts.
Promo Navi Alerts
One of the most important things, when I manage multiple accounts, is that I need to be able to keep track of all of the campaigns, and I need to know immediately if something goes wrong.
With PromoNavi, this is a simple task that everybody can handle, with no need to use scripts or dive into complicated automated rules and this is what I was missing with Adzooma.
For example, if I want to be notified when the conversion value exceeds the acceptable level that I set, I hover the cursor over the value, click the bell icon, and set up an alert.

And I set up these quick alerts for metrics like remaining budget and total spend, and basically, anything else I feel is important to the campaign.
If I need more precise settings, I head to the alerting tool and I can set up alerts to be notified about my balance exhausting, my daily budget spending, or any other kind of information or anomaly that's taking place in the account.
This means I sleep better knowing that things aren't going sideways and blowing through mine or my client's multi-thousand dollars budgets without anybody ever noticing.
Next, let's talk about one of the most important parts of any PPC campaign, Keyword Planning.
Promo Navi Keyword Planning
A key part of PPC campaigns is keyword research. PromoNavi's integrated keyword planner and campaign builder tool makes this task really simple.
I just enter several basic keywords, which could be the names of the products that I'm planning to advertise, the service I'm offering, or anything else related to what I'm selling, and then I choose the country, and in seconds I get keywords for my campaigns.
For this example, let's say I'm using the pretty basic keywords of lawyers and attorneys.

I get the search volume, the difficulty rating, and the estimated cost per click for each term, but it gets better.
There are 3 things, in particular, I like most about this PPC tool.
First, for each keyword, I can view the estimated seasonality of the keyword and see whether the specific keyword is trending, has high or low periods, or just isn't that popular.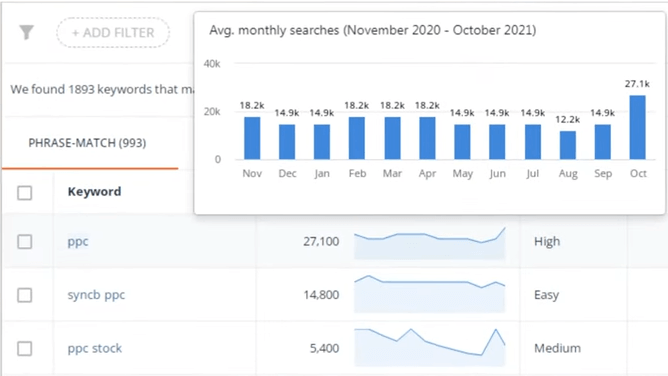 I can add keywords to existing keyword lists or create new ones. These lists are then stored in PromoNavi and are available when I want to reference them.
And I can build a new Google or Microsoft ads campaign or add keywords to existing campaigns directly from inside PromoNavi, which saves a ton of time. It means I don't need to waste time on spreadsheets.
Okay, next, let me show you how it works with Competitor Analysis, to look behind the curtain and see exactly what your competition is up to.
Promo Navi Competitor Analysis
Before I run any PPC campaign, I always research, review and monitor my competitors to try to better understand what strategies they're using as well as to get any additional ideas or inspiration.
PromoNavi is helpful here as well.
All I need to do is enter my website and competitor domains, and I'm able to get insights on their paid advertising, including the paid traffic amount, the number of paid keywords, and auction insights.

And when I need ideas for my own ad copy, I can download my competitors' ads and see what keywords they're targeting as well as what ads show in the exact countries I'm going after which allows me to always stay one step ahead.
Like I mentioned at the beginning of this Promo Navi review though, my favorite feature of all is something called Missing Keywords.
The missing keywords tool is exactly what it sounds like. It shows me what keywords I'm missing by uncovering which keywords my competitor's target that I don't and then displays them on a separate tab that I can add directly to my campaigns from the PromoNavi interface.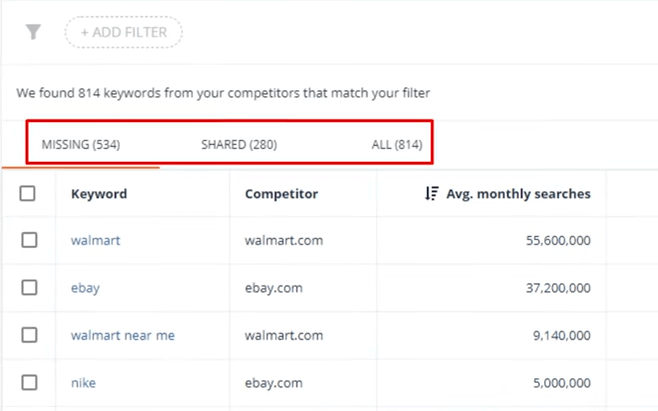 When I'm doing any kind of PPC, I'm always looking at both my campaigns and my competitors.
Not only when setting up a new campaign, but when running campaigns as well. PromoNavi, I can subscribe to the competitor's updates and monitor if competitors change their strategy and see as soon as they run new ads or target new keywords so I can see if I need to refine my campaign settings as well.
Okay next, let's talk about reports, which are actually one of the most important parts of a PPC campaign.
Promo Navi Reports
Whether you're running traffic for your own business or for a client, you need to see what's going on so you can make informed decisions at every stage.
PPC advertising success is closely related to your ability to review your results through a report. Now, Google and Microsoft reports are good, but they can also be kind of confusing.
Full of raw, unfiltered data that's challenging to read and decipher. With the PromoNavi PPC reporting tool, I get highly visualized and easy-to-understand reports with no need to manually process stats or create infographics.
There are two types of reports in PromoNavi, and I use each of them depending on my tasks.
The first type is PDF reports. This is good for reporting to my clients.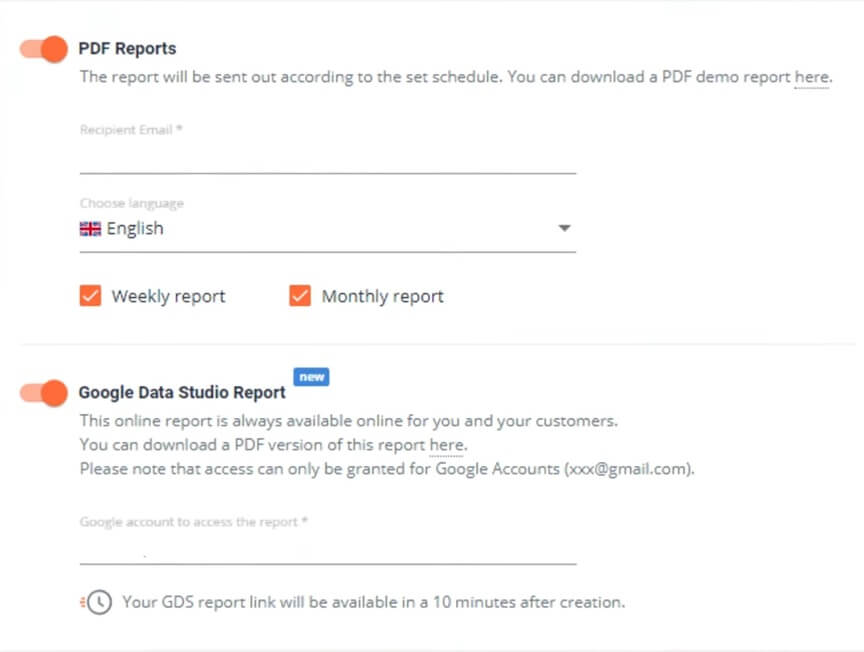 All I have to do here is enter my client's emails and every month they receive their PDF report copies automatically kind of like with AdCreative AI.
I also white-label these by putting my logo on the reports because well, branding matters.
The second type of report is a full 16-page report template for Google data studio that I used to analyze Google ads performance.
It displays all the essential performance data from KPI overviews to funnel reports. And the report is well visualized and has filters so I can quickly understand what segments perform better.
So, here's what's next. I covered a few of the more common features I use with PromoNavi, but there's still a lot more that can help including:
Optimization recommendations for Google ads
Keyword lists
Keyword wrappers
And a fully automated Google ads campaign builder
Also, the most recent update in PromoNavi is their Google ads app for Shopify, which was developed to help advertisers quickly create shopping campaigns and run search and display campaigns for stores on Shopify.
Promo Navi Pricing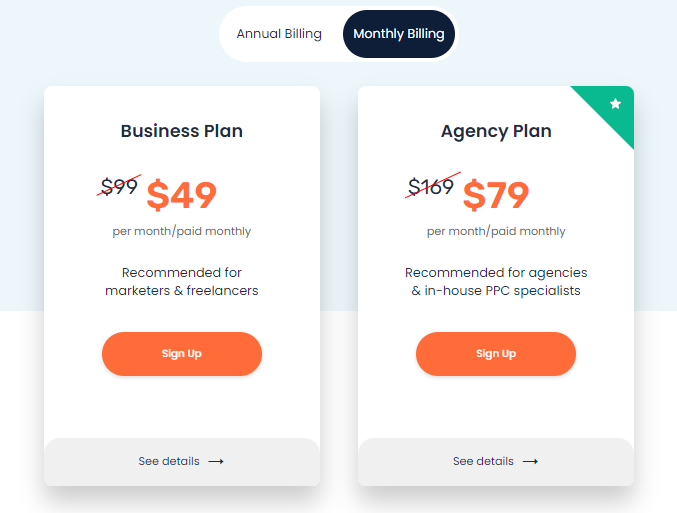 PromoNavi offers 2 pricing plans:
Business plan – $49/month
Agency plan – $79/month
Considering the potential ROI you can get from a well-optimized PPC campaign, PromoNavi is very affordable.
You can use PromoNavi for free when you link at least one active Microsoft advertising account.
Promo Navi Promo Code
Here is a PromoNavi promo code that enables you to receive a 10% reward: VQ17247.
And to get the 10% reward, you do need to spend at least a thousand dollars during the first month since linking your Microsoft accounts to PromoNavi.
First, sign up for PromoNavi and link your Microsoft advertising account. Next, to apply the promo code, go to your PromoNavi profile and click enter promo code.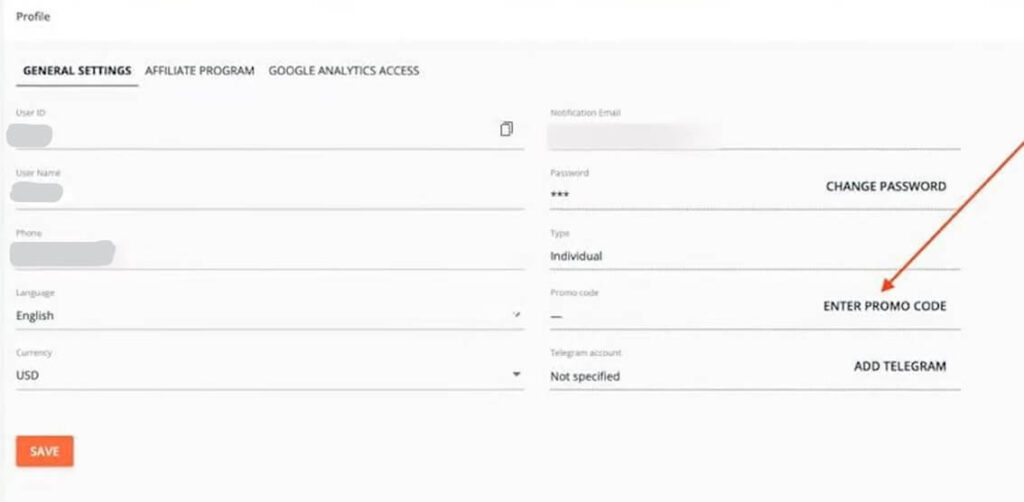 Then click save and your Promo Navigator promo code is active.
Promo Navi Review Final Words
I hope this PromoNavi review will help you decide whether this PPC automation tool is right for you and help you create even better PPC campaigns.