Today, I'm going to be going over how to become a super affiliate marketer. I'm going to go over a few simple steps that you can take to get there.
I've been doing affiliate marketing since 2014. Now I didn't start earning my first commissions until 2016, so about 2 years later.
And it's a difficult road to make a lot of money in affiliate marketing if you don't know what to do and you don't have a mentor, but fortunately for me, I figured all these pieces out over time, I'm going to deliver you the three simple steps to get to become a super affiliate marketer.
Without further ado, let's get into the methods.
1. Learn Affiliate Marketing Skills
The first tip, if you want to be successful with affiliate marketing and get to 6-figures and beyond, is first and foremost, you need to learn affiliate marketing skills.
If you are not techy this may seem like a bit of a challenge. However, if you have the time and patience to read books, watch videos online or attend webinars, then it is doable for anyone to learn these skills.
You see, becoming a super affiliate isn't just about promoting products via your website or blog. It's also not just about driving traffic to sites and convincing people to buy things. It's about so much more than that.
You need to be able to engage your visitors, understand their needs and create content that will give them value. Not just any type of content, but the kind of stuff they're looking for at exactly the time they are looking for it.
It's not easy by any means. That's why you'll want to learn how to do it right.
Here's the best news:  You don't need a college degree or any knowledge of coding to learn digital marketing skills.
There are plenty of free resources online like our top affiliate marketing training where we go over skills like paid advertising, lead generation, video marketing, copywriting, and more.
Remember that learning the skills is an investment in yourself.
2. Focus on One Product
As I explained in my affiliate marketing PDF for beginners, one of the important things is to focus on one product, especially when you're starting out.
You want to stay focused on one main product.
You need to stay away from the short-term mindset and don't just think about getting quick cash.
When you are choosing a product to promote, you need to choose something which you think has got longevity that you are happy to promote every single day for at least a year and beyond.
And then that is when you know, you've got a good product to promote. And you still can have other products that you're recommending and you promote. But they almost need to kind of complement that main product.
So, if you've got your main product, which is a website builder, then you can start to recommend other things which are associated with that as well, or whatever you are deciding to promote.
So, say, for instance, you're promoting a fitness membership website, you could mainly focus on promoting that, start to build up some momentum with that, and then you could start to recommend like supplements or whatever alongside that, to help like add more income coming in as well.
3. Build an Email List
Traditionally speaking building an affiliate marketing email list just means building an email list of subscribers that are interested in whatever you are promoting.
So what you would do is you would have your affiliate product you're promoting, and before someone actually clicks through to see that affiliate product, you've actually asked them for an email address on the way.
And then that means you've collected their email address, and if they don't purchase straight away, you can start to retarget them and that increases sales drastically.
Not only that, because you've still got their email address, you can start to recommend other products to them as well later on. And that is a really good way of making money.
4. Promote Recurring Commission Products
My next tip is to focus on promoting recurring affiliate programs.
So, products that have got recurring commissions month after month after month.
Honestly, they are the best way to get to become a super affiliate because if you are promoting a product where you're just getting a one-time commission, if you're doing this same amount of work each month, you'll only ever going to make the same amount of sales each month.
Let's say you sell 10 products this month, you're going to make the same amount of money. If you sell 10 products, next month, you're going to earn the same amount of money. 10 products the next month, you're going to earn the same amount of money.
If you want to grow your income, you need to grow your workload and you need to actually sell more, more, and more products.
Whereas if you're promoting membership-based products if you get 10 people signed up in month 1, you earn a bit of money.
And then next month you sign another 10 people; so, you're doing the same amount of work next month. That means you've got then got 20 people signed up that are paying me monthly commissions.
So, I'm doing the exact same amount of work; that's 20 people that are paying you monthly commissions. So, your monthly income is starting to compound and grow.
5. Know When To Diversify
As mentioned in the previous tip recurring commission products are the way forward and the best way to leverage your time.
And what you can do is that money keeps coming in month after month, you can start to say, right, well, I've got to this amount of money from this membership product, what I'm going to do is I'm going to focus on another affiliate product or even different niche.
Then you get that one going, and then you put them both together and your income just continues to grow and grow and grow.
6. Test Your Marketing Campaigns
And the next tip to being a super affiliate is to just split-test more than everybody else.
In marketing, everything boils down to testing.
I go over this over and over and over again but folks want to find that shiny object, they want to find that magic combination that just unlocks money.
And the process for marketing is split-testing and cutting out everything that doesn't work and sticking with the:
Sales funnels
Ads
Landing pages
Targeting options
And whatever the messaging that works the best and just continuing to improve over and over.
People lose a little money in advertising, they freak out and they say the Internet's a scam, nobody makes money with affiliate marketing.
People try something and then they just stop working and switch strategies completely.
What you need to do is you need to dig in and you need to go deeper than everyone else.
View it as buying data, that's what a lot of big affiliates call it, instead of thinking about losing money.
The more you know about what doesn't work, the easier it is to find what does.
The best example of this is Thomas Edison. He failed 10,000 times trying to build a light bulb.
Most people would stop trying after once.
They'll say, well, let me try this; ah it didn't work, it's a scam.
Thomas Edison tried a hundred times, it didn't work, kept going, a thousand times, kept going, 10,000 times he got it and now he's gone down in history as one of the most successful inventors of all time yet he failed more than many other inventors were ever willing to fail.
That's how you've got to be with being an entrepreneur.
So just be willing to be testing, be willing to fail 10 times, a hundred times, a thousand times. If you want to go down in history, be willing to fail 10,000 times because ultimately testing is what everything comes down to in marketing.
7. Build Digital Assets
When I'm talking about building a list, I am talking about building an email list, but I also mean building other digital assets like building subscribers on a YouTube channel, building followers on Facebook and Instagram, all of that,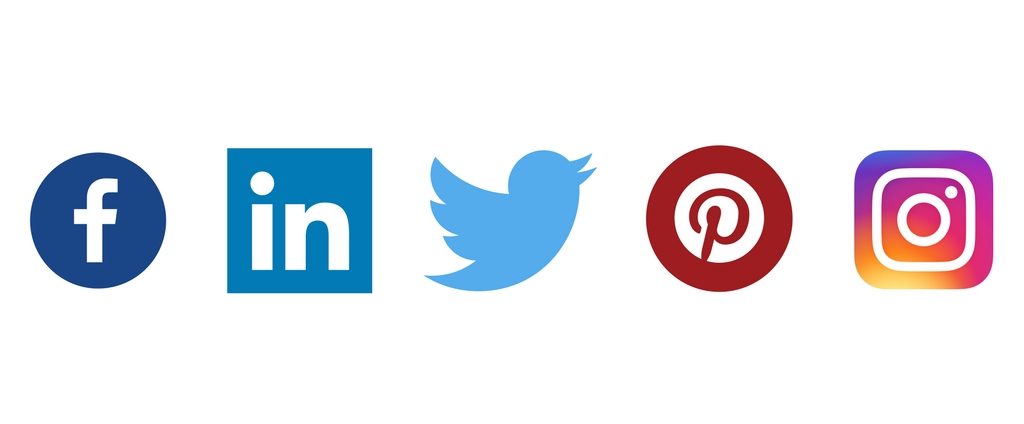 So you continue to post on my social media, providing value and sharing tips and tricks, and then a little bit later on when you share another post about an affiliate product you promote, that audience has kind of been accustomed to it, they've heard about it, you've warmed them up and then there's much more chance of them purchasing later on.
And that works really, really well. So rather than just focusing on an email list and email marketing, which you should do, treat your social media as an email list or as a list and you'll be super successful with it.
8. Offer Affiliate Bonuses
When you are promoting an affiliate product, there's a lot of competition of other people promoting that product so how do you give yourself the edge over those people?
And the easiest, quickest way to do that is just by offering some kind of bonuses.
For example, if someone signs up for the software that I promote as an affiliate – Builderall under me, I give them some free training, I give them mentoring, I give them help and advice as a bonus, just for them using my link.
So, if someone else is promoting Builderall, and they're just going to sign up for this platform and they're not offering any bonuses, people are going to sign up with me because I'm offering all of these affiliate bonuses.
So, if you are promoting any affiliate product, just think about what you can offer.
You could buy the rights to something, and then you could add it as a little bonus package if someone signs up under you, or you could create your own training or your own bonuses or stuff like that.
And that works really, really well because it gives you the edge over the other people because you actually find that people are getting a bit accustomed to that now, and especially in the digital marketing niche, when they're looking to sign up for a product, they have a little look around and see who's offering the best bonuses.
And that is how you beat the competition and make even more money from affiliate marketing.
9. Stay Up To Date With Current Affiliate Marketing Strategies
Super affiliates are always staying on top of the cutting-edge strategies out there.
Ad platforms change a lot so if you don't stay up to date with new ad units or what ad networks are doing, or new terms and conditions, then you're going to lose by default.
This isn't stressful at all if you just kind of notice things when you're on social media platforms or you schedule a time to just every once in a while, see what new terms and conditions or features are available in each ad network.
Also, be willing to invest in the latest coaches and courses from proven super affiliates and we'll talk more about it later.
There's a lot of folks that are out there sharing their knowledge out there.
One of the ways I stayed up to date on current strategies is I spent thousands to join a training course back in 2016 when I first started to make money with affiliate marketing, taught by a very prominent affiliate marketer.
Again, the knowledge is out there and you can get every edge you want to work with coaches and mentors.
10. Get Close To Other Super Affiliates
So, the next method is you'll want to get close to other super affiliates.
So how do you get close to other super affiliates in an industry where it's all over the world and you can be literally wherever you want, and nobody ever knows who you are.
First off, affiliate marketing courses are obviously great because they give you an insight into what other successful people are doing.
But there's nothing more powerful than actually knowing other super affiliates personally.
They'll have the inside scoops on things that are working that aren't even mentioned in any courses that are even out there right now.
11. Be Coachable
These super affiliates can also share things with you that they've just learned before it starts getting into the whole information product world or before people update marketing courses with whatever new tactic the guys on the fringe are just discovering.
And best of all, if you have friends that, or people you personally know that are making over decent commissions from affiliate marketing can help you course-correct if you're getting in the wrong direction or making a stupid error, like not split testing or choosing the wrong affiliates niche which we'll go over in a little bit.
I got a mentor, and the way I got a mentor, I actually started working for their affiliate program and I just followed and did whatever anybody told me to do.
I'd email the people that run the affiliate program and I say, what do I do next?
They said, do affiliate marketing paid traffic.
I said I'm doing Google ads. What should I do next?
They say, get ranked your affiliate marketing website and get on the top for these terms, and I'd get on the top.
I just do whatever the affiliate program or the affiliate manager said.
12. Go To Affiliate Marketing Events
Also, to meet high-level affiliates, it's just that you should be going to events like Affiliate Summit where you can find world-class marketers like Neil Patel.
And I like to try to meet people and have casual conversations with them, figure out how much money or how wealthy they are, and if they're doing affiliate marketing so I could figure out who I should know and who I should follow and what I should do to get to that place of success myself.
And lead with value; whenever you're meeting people, lead with value instead of being needy. And if you lead with value, it's easy to get into people's circles.
So if you want to become successful, you need to surround yourself with successful people, you need to make it part of your job otherwise, you're going to go nowhere.
Becoming a Super Affiliate Final Words
So that's all of the tips for this guide on how to become a super affiliate.
I hope you found them super valuable and they're going to help you succeed with affiliate marketing.
If you are interested to start your journey as an online entrepreneur and joining other super affiliates, make sure to check out our free affiliate marketing course.