If you would like to start your YouTube automation channel but don't know how to get started, you're in the right place.
In this article, we'll look at the best YouTube automation courses that I personally completed.
I'll share with you what's inside all of these courses, which course I liked the most, and which one is not worth your money.
Let's get started.
The first on the list of best YouTube automation courses is Tube Mastery and Monetization by Matt Parr AKA Make Money Matt who is doing really good with his 9 YouTube automation channels as well as his personal brand channel with over 300,000 subscribers.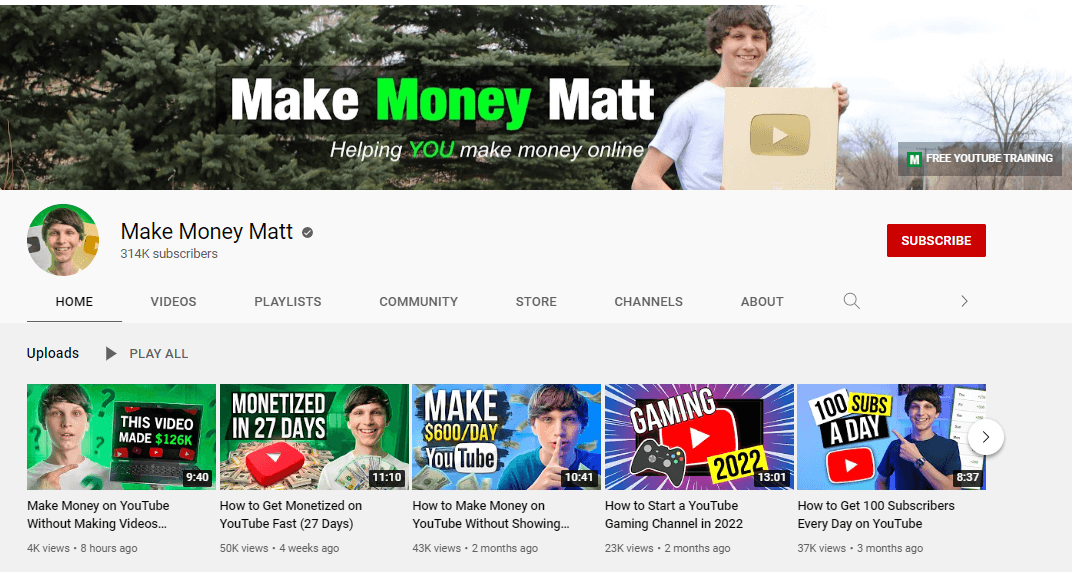 This course was the best Youtube course that I have bought out of the three I cover later in this article.
Originally my plan was just to check out the course and I would take a refund if it wouldn't be worth it because they have 60-day money-back guarantee.
But this course exceeded my expectations. The course was super organized, he doesn't just tell you how to make money, he shows you step by step the exact roadmap of how to create a YouTube automation channel from start to finish.
Matt is showing how to build niche channels that are dedicated to certain types of content. And of course, you don't need to be present on camera.
Here are some of the Tube Mastery and Monetization 2.0 modules: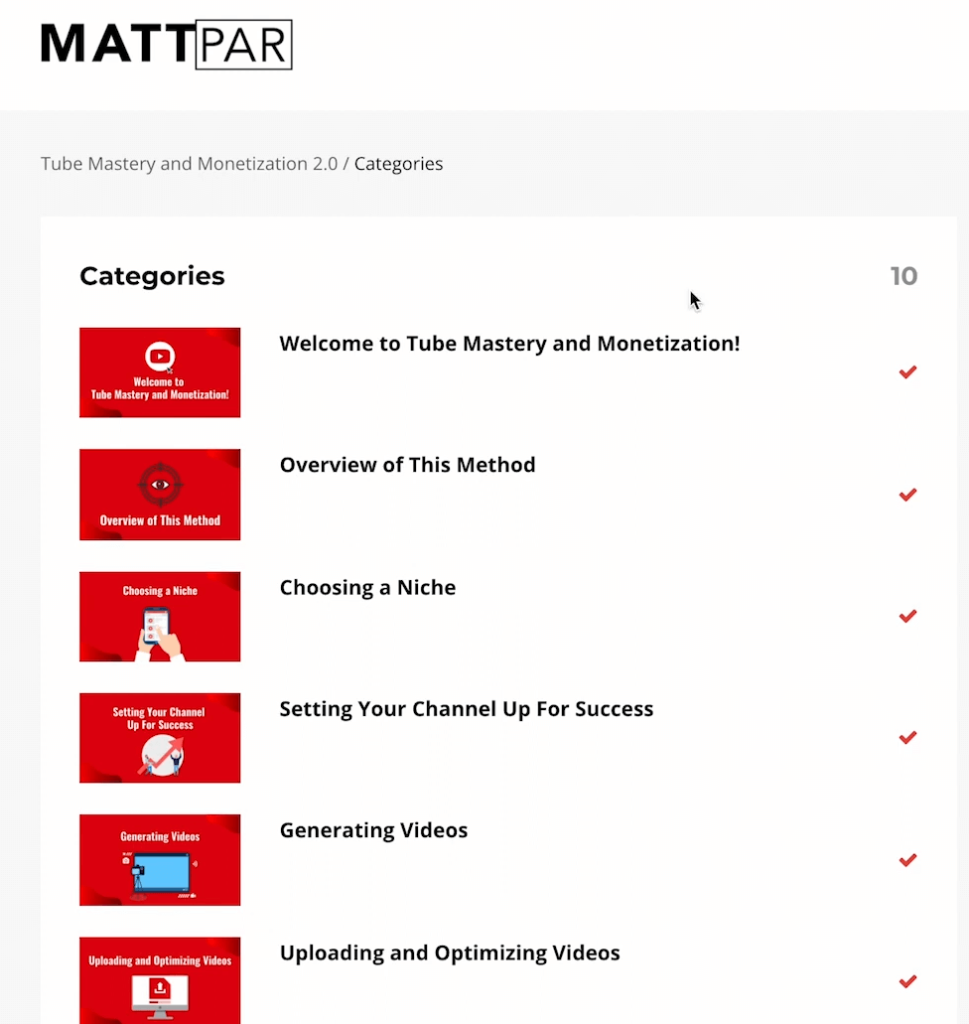 As you can see all is well organized by categories.
But what I like about this course the most is the outsourcing module where he shows the same platforms, scripts, and standard operating procedures Matt uses to find, hire and train professional voice actors and video editors in his YouTube business.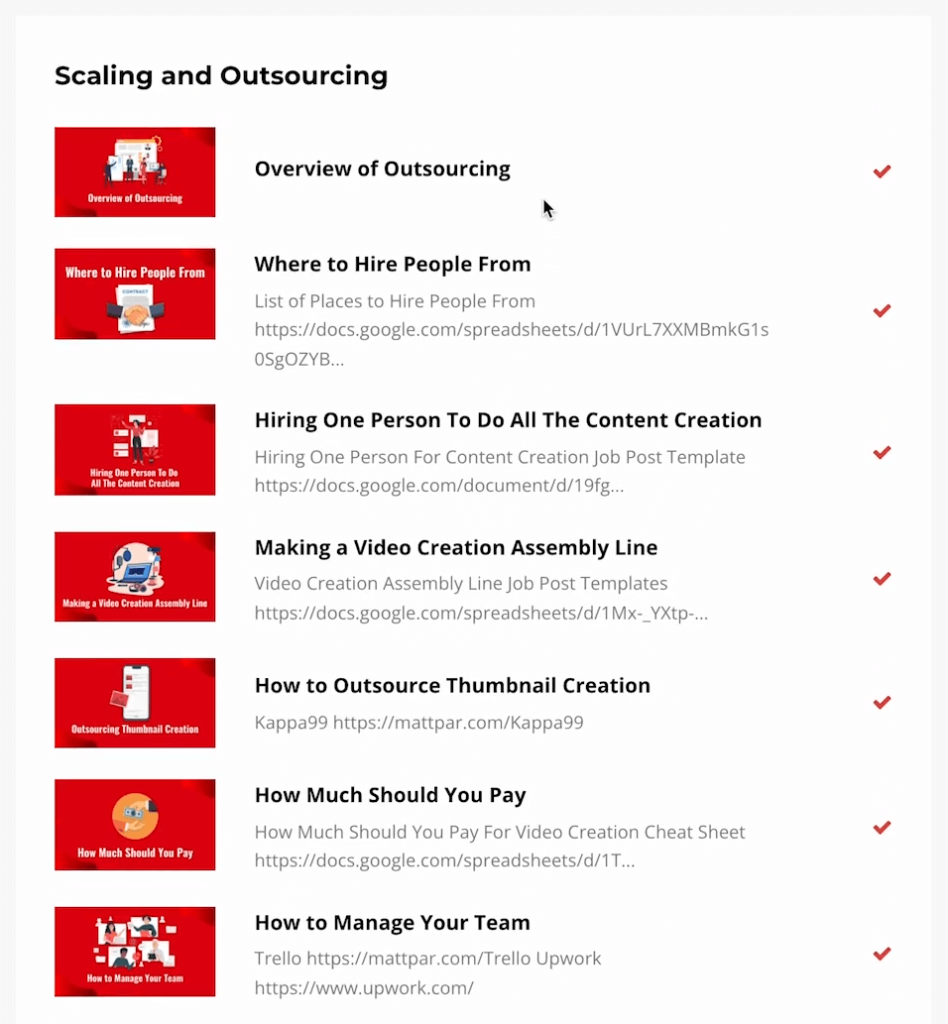 What's also cool is that if you implement the tactics you won't have to wait a year to monetize your channel like the average person who creates a YouTube channel.
After implementing the tactics without showing my face, heck without even creating the videos myself because I get other people to create the videos for me I have another additional income stream.
But to be honest there were some strategies on how to start a channel or monetize it better that I already knew but most of them you'll not find on YouTube from other gurus.
What about the results?
Well, by implementing Matt's tactics I was able to get my channel monetized and generate income from ad revenue within the first 40 and crash it with Youtube affiliate marketing.

It's still a long way to go compared to Matt who runs as of now 9 YouTube automation channels and he's making over $100,000 per month by using the strategies that he teaches.
▶ Check Out Tube Mastery and Monetization 2.0 (Free Training)
The Bye 9 to 5 YouTube Monetization and Automation Program by Jordan Mackey is the second best YouTube automation course if you want to approach YouTube in a passive way without showing your face.
He covers YouTube channel basics like YouTube SEO, monetization, and video editing with tools like Pictory.ai.
There are also some more advanced tactics like avoiding copyright strikes from YouTube so you won't get banned.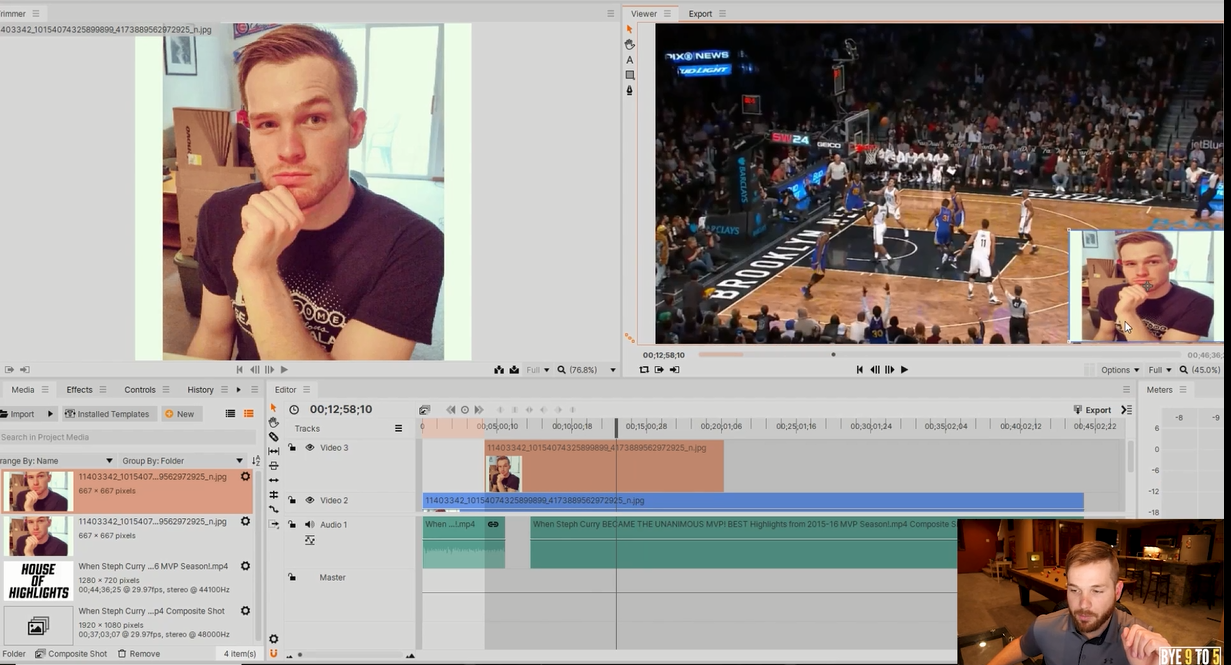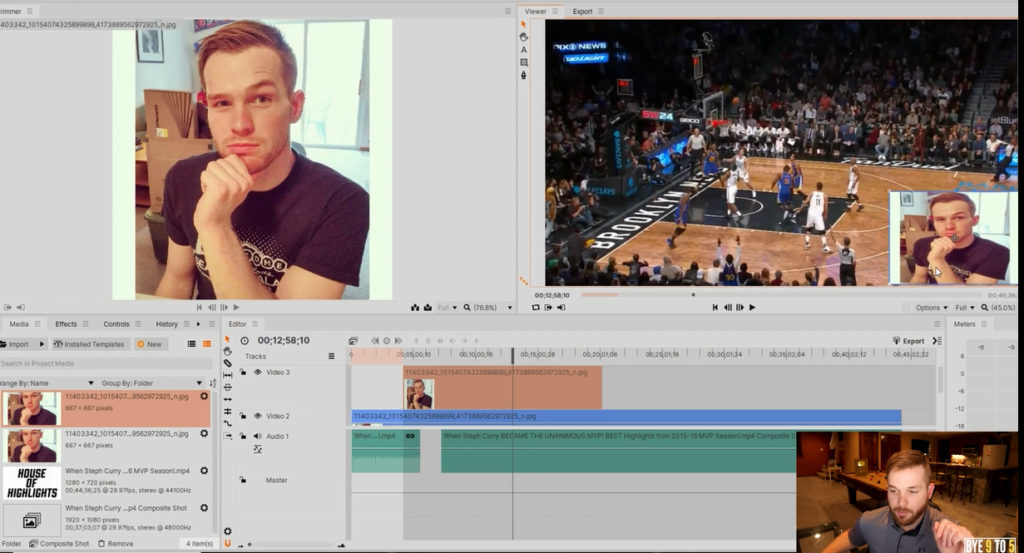 Jordan's course has been recently updated with a lot of new modules:
Passing monetization review

Video topic research
Creating and editing your videos
7 SEO secrets and strategies
8 additional monetization techniques
There are also lots of resources like a list of 200 YouTube niches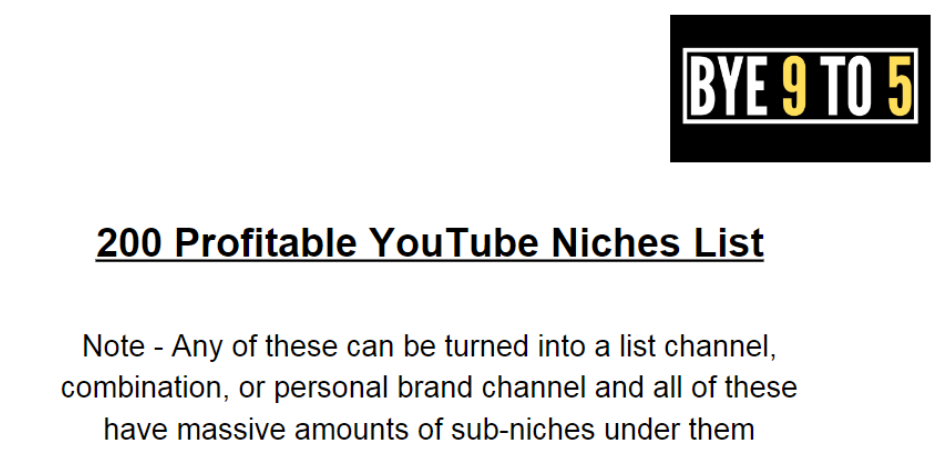 Overall, Bye 9 to 5 is a good Youtube automation course but he doesn't dive deep as Matt in the new Tube Monetization 2.0.
But there are some really good out-of-the-box YouTube monetization strategies without ads which I implemented and they worked like a charm.
▶ Check Out Bye 9 to 5 YouTube Monetization and Automation Program (Free Training)
Is Youtube Fly Program a scam and overpriced hype or it's a brilliant system that can actually help you build a real and sustainable online business?
Well, Dave Nick is a young entrepreneur with a big personal brand YouTube channel and he has been featured on many big media sources.
He has launched his biggest step-by-step system that claims to be teaching you how to grow fast on youtube and how to make big money from youtube channels by focusing on one single niche – finance.
He explains why the finance niche is so profitable at the moment, how to set it up, how to get videos done for you, and how to actually build your channel and earn money.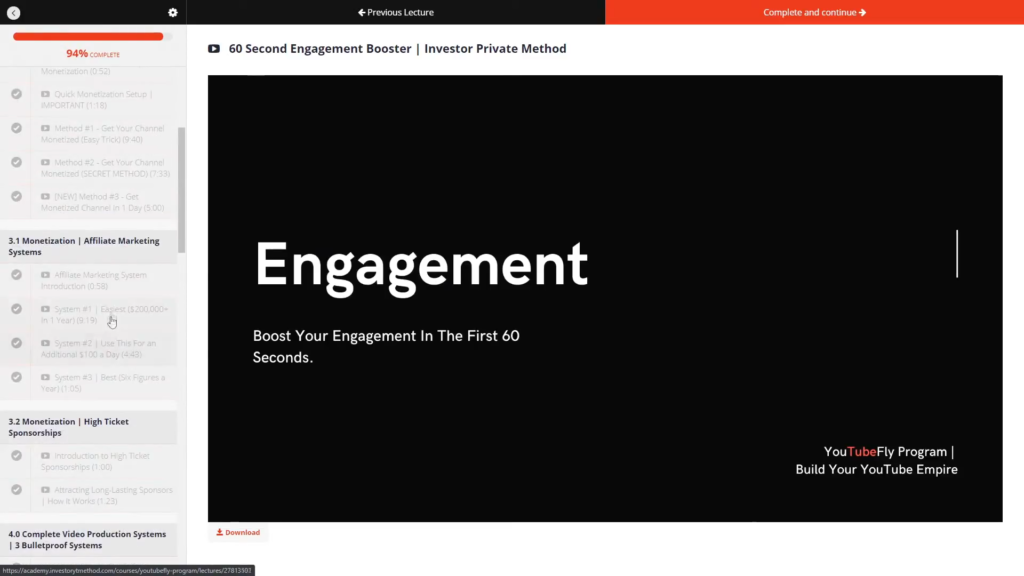 Like the previous YouTube automation courses, it's designed in a way that you start from zero and you build your channel with him. And by the time this training program is finished, you already have an established Youtube channel.
But what next?
Well, then Dave walks you through modules dedicated to how you can get any Youtube channel monetized in a few days using some Youtube growth hacks.
But to be honest, all of these methods he talks about are very risky like buying YouTube views which is against YouTube policy.
The only method that I found valuable from the entire course is buying already monetized YouTube channels on FameSwap which is a great strategy if you don't want to build and grow your channel from scratch.
But the rest of the course is mediocre at best.
▶ Check Out YouTube Fly Program
Best YouTube Automation Courses Wrapping Up
So these are the best YouTube automation courses available online.
There best course overall is the Tube Mastery and Monetization 2.0 by Matt Parr which is hands down the best course on how to make money on YouTube.
The second best is Bye 9 to 5 YouTube Monetization and Automation Program by Jordan Mackey where you'll find really great monetization strategies.
The YouTube Fly Program by Dave Nick is for you if you're willing to experiment with some black hat YouTube strategies that might get you banned from the platform.
If there will be some new course worth buying, I'll enroll it and update the article and let you know if it's worth your money.