Today, you'll see 31 YouTube channel ideas and niches where you don't have to show your face and still will potentially be able to monetize the content and make money on YouTube.
Sometimes in order to make great YouTube content, you don't have to learn how to hold a camera and even actually film yourself. Some of these ideas even don't require using your voice.
In fact, there are many ways to make YouTube videos without showing your face and it often applies to the types of content created for monetization.
These ideas will help you start a faceless YouTube channel that can bring lots of views and subscribers to help you make money on YouTube from ad revenue or other monetization strategies.
Let's get into it.
1. Life Hacks
The first niche in the list is pretty broad. A great example of the YouTube channel is the lifehack niche is Bright SIde.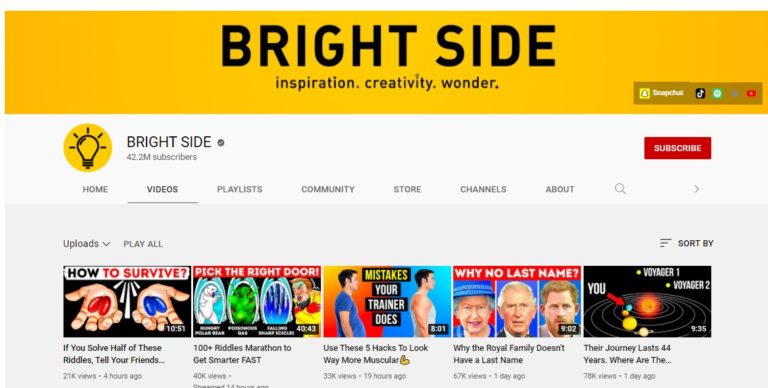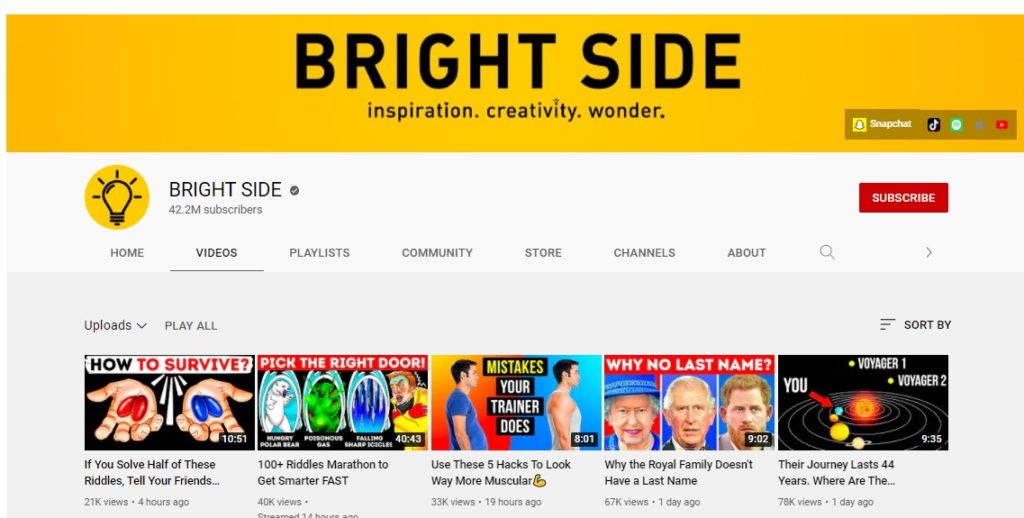 It's one of the most subscribed YouTube channels with over 42.2 million subscribers and over 8.8 billion views according to Social Blade.
The channel posts educational videos on a range of topics such as how-to and lifehacks.
Doing such fun and creative, yet easy to make videos with simple filming and editing approach without showing their faces.
2. Health
There are so many successful channels on YouTube that belong to the health niche and don't reveal the faces of their authors like Bestie.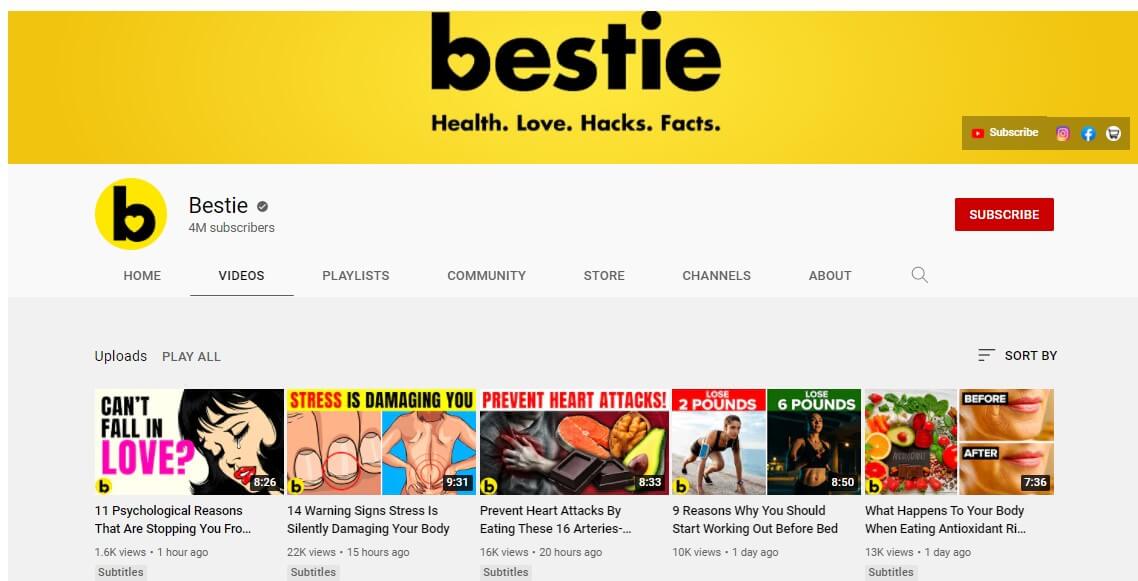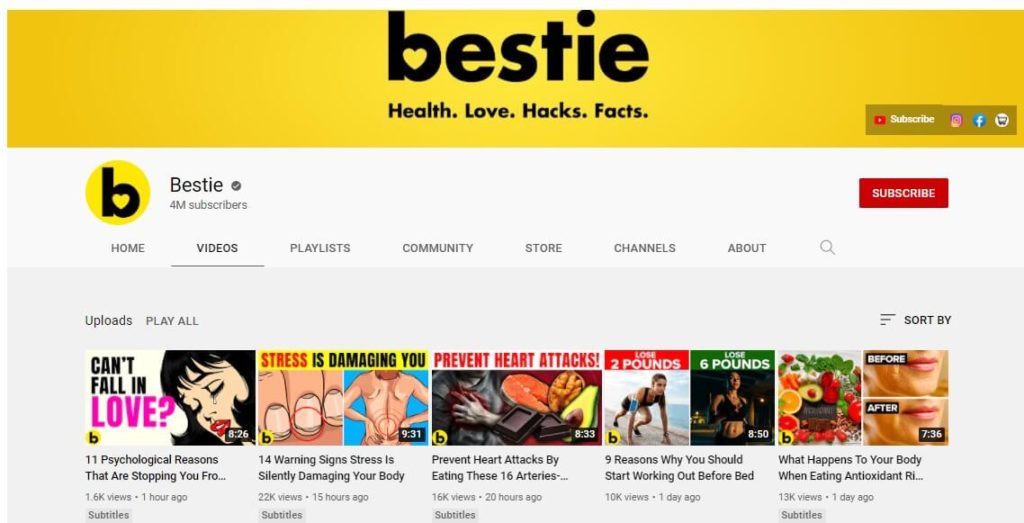 They avoid showing their faces too, and also produce very simple videos while still getting millions of views every month.
Such videos are super easy to do with tools like InVideo.
If you go watch any of the simple health videos they make, you will understand what I'm talking about.
They are literally just using free stock pictures and footage in the backgrounds, putting titles on top of it. All you need for creating such videos is a microphone for recording voiceovers, some stock clips, and images, and a handy video editing program with a great set of trendy video effects and intros, video transitions, and title resets.
3. Food
The next YouTube niche is something that almost anyone likes, which is the reason why it's super cool and fun for monetizing. And you still don't have to show your face.
Let's go ahead and start with a real example. Take a look at this channel called Mashed.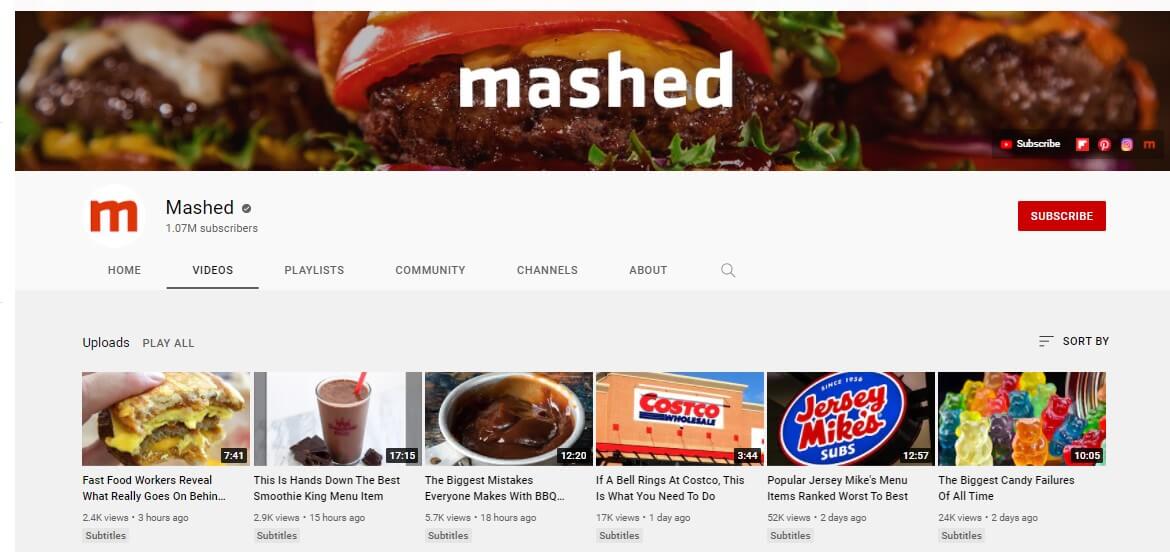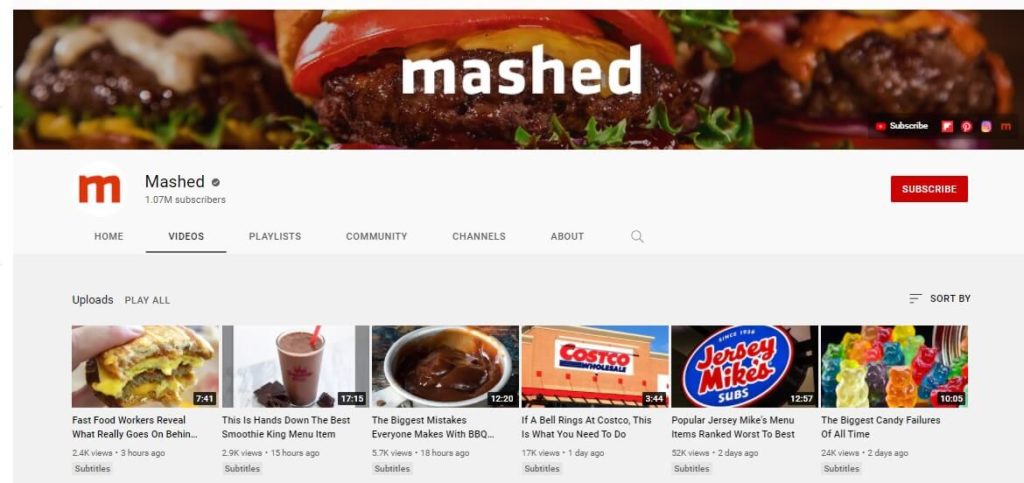 They focus on junk food and make videos primarily about the best French fries, best burgers, and other food you can get in different parts of the world.
And, of course, the authors don't show their faces. Those faceless junk food reviews bring them 12 million views a month or so.
If you're into food, consider a food niche, it could be a great idea for your channel.
4. Gaming
Not necessarily having ninja or bitty buyers or role models, you still can start and make a successful channel within this broad niche, even without having to show your face and get 40 million views every month.
Just like this channel called Top5Gaming, they use other people's gaming clips and make it transformative.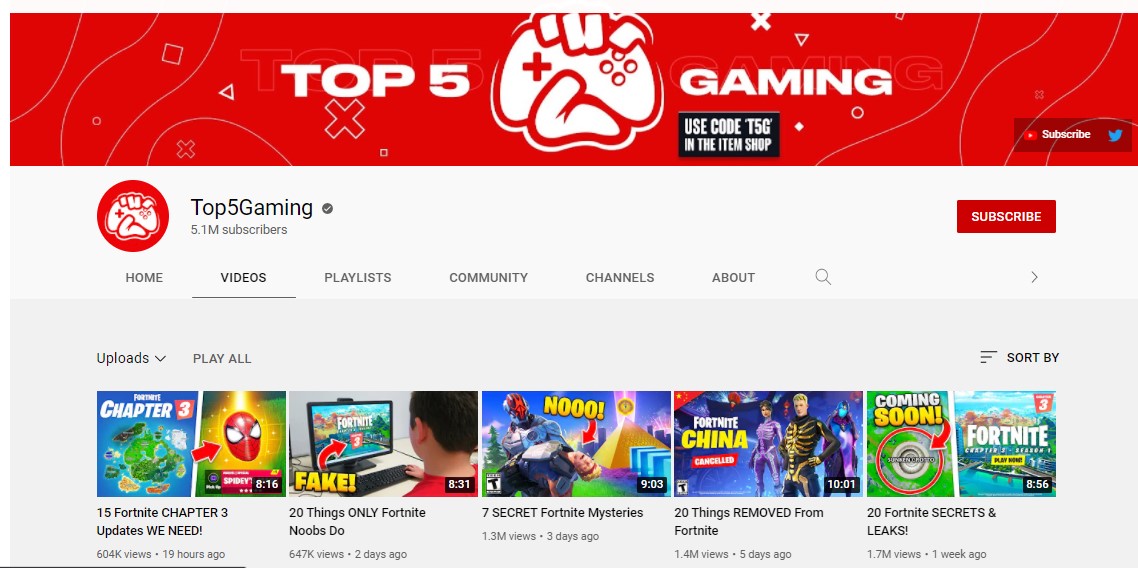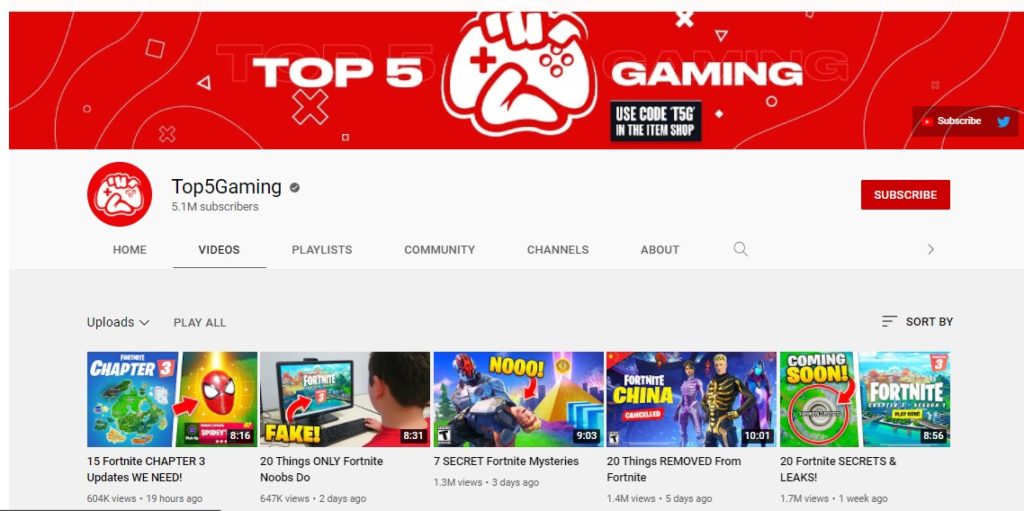 They make it into fair use in their own videos. That's right. 40 million views every month, 4.7 million subscribers, no face revealed. They mostly talk about Fortnite.
So, you can use a similar recipe for a game or for your choice and make your own gaming channel.
5. Psychology
Now the psychology niche, Brainy Dose would be a perfect example of a successful channel in this niche.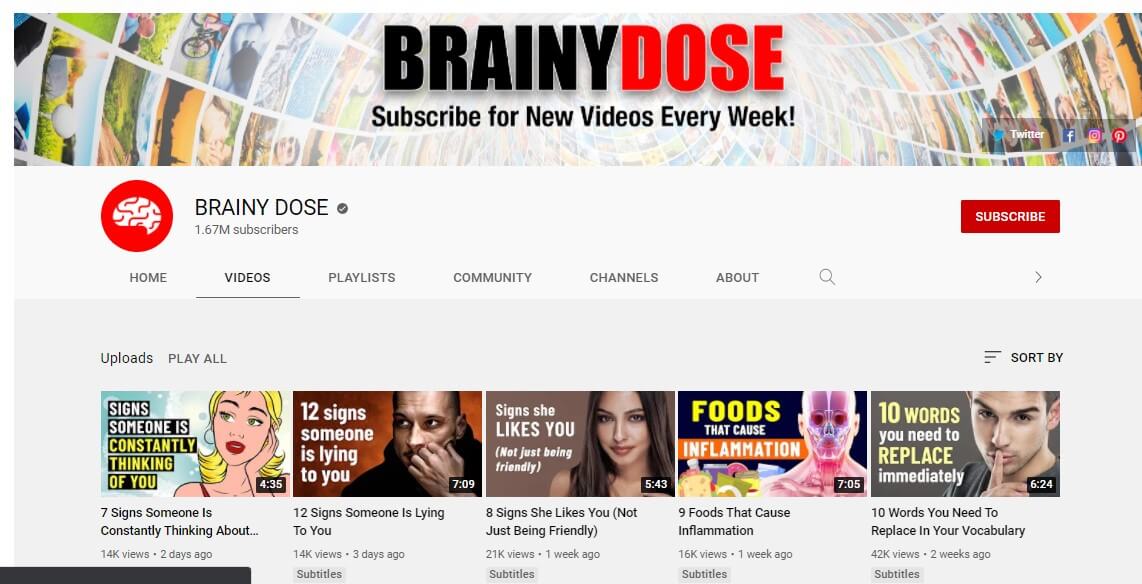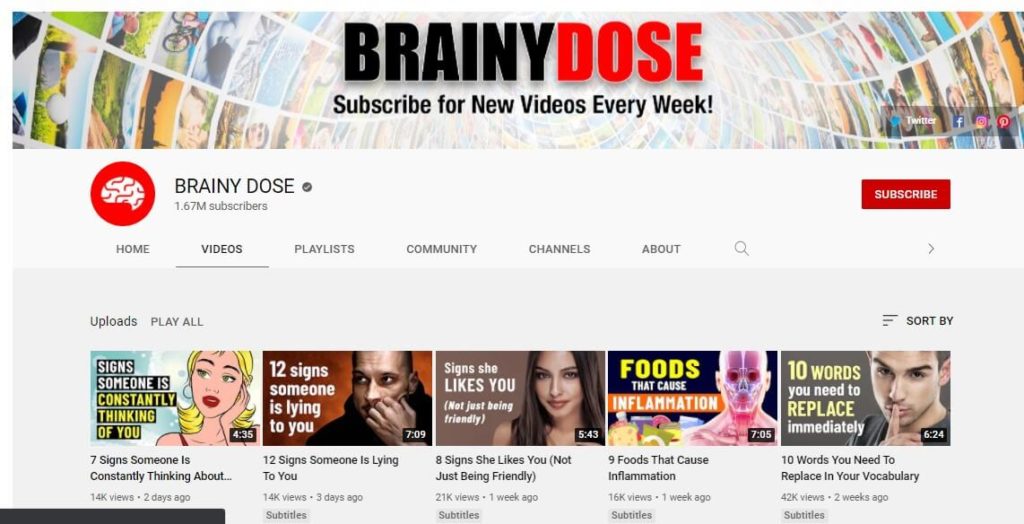 They've got a chunk of subscribers, produce videos on different psychological topics, and literally use a lot of free stock footage for every single video on the channel.
And guess what? Not a single shot made by the authors, zero faces ever shown. They simply talk about different psychological topics and do a voiceover on top of their videos.
6. Luxury
Who wouldn't be fancy to watch videos about rich life, billionaires, private jets, mansions, yachts, and luxury lifestyles? If you enjoy this topic, you might want to consider this niche.
And a great example is a channel called Mr. Luxury.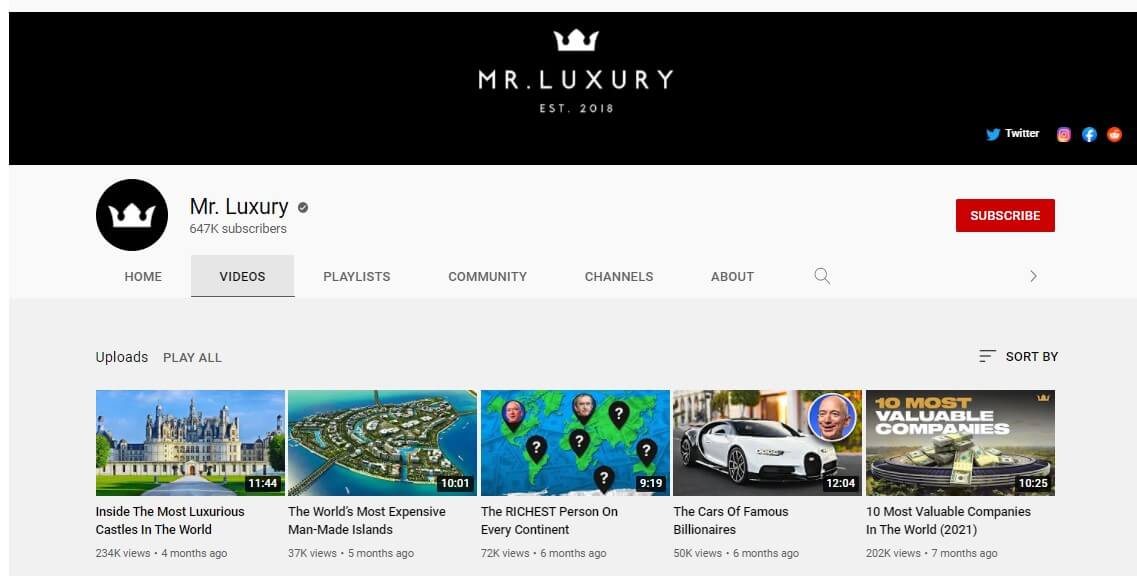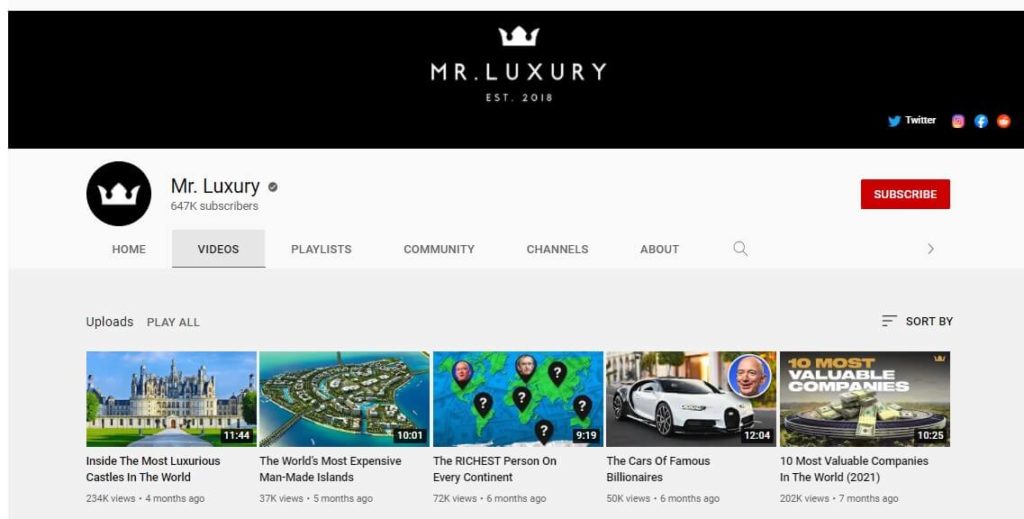 Someone can have a heart attack after watching those videos and finding out how pricey those toys of the rich can be.
Here you can find the top list of most expensive watches, helicopters, sports cars, mansions, and superyachts. Videos about the richest people in the modern world and in history; well, life.
7. Science
There are so many big channels in this niche that use just the voice-over formula and never show any faces. Some even have become legendary, but I want to show you this one called Smart banana.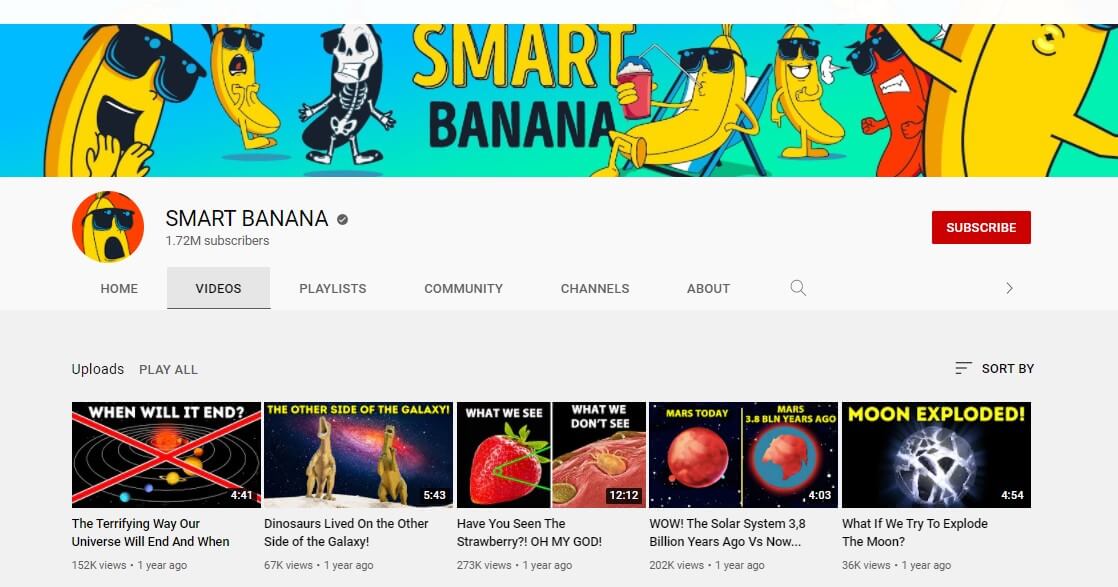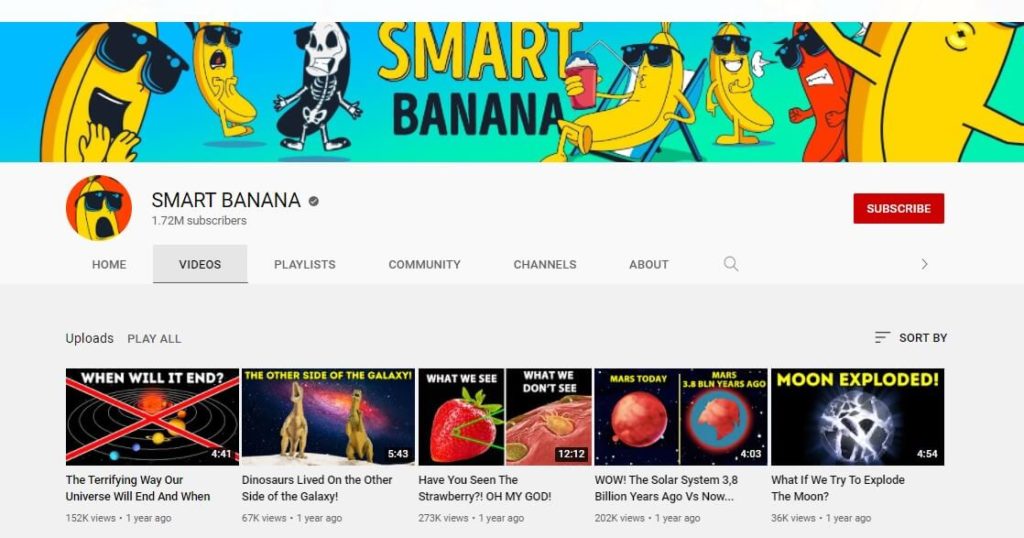 They just make very simple voiceover videos about space, technology, science, and they get tons of views and a ton of subscribers just by making such simple faceless videos.
8. Horror
Now check out this channel called Nuke's top 5.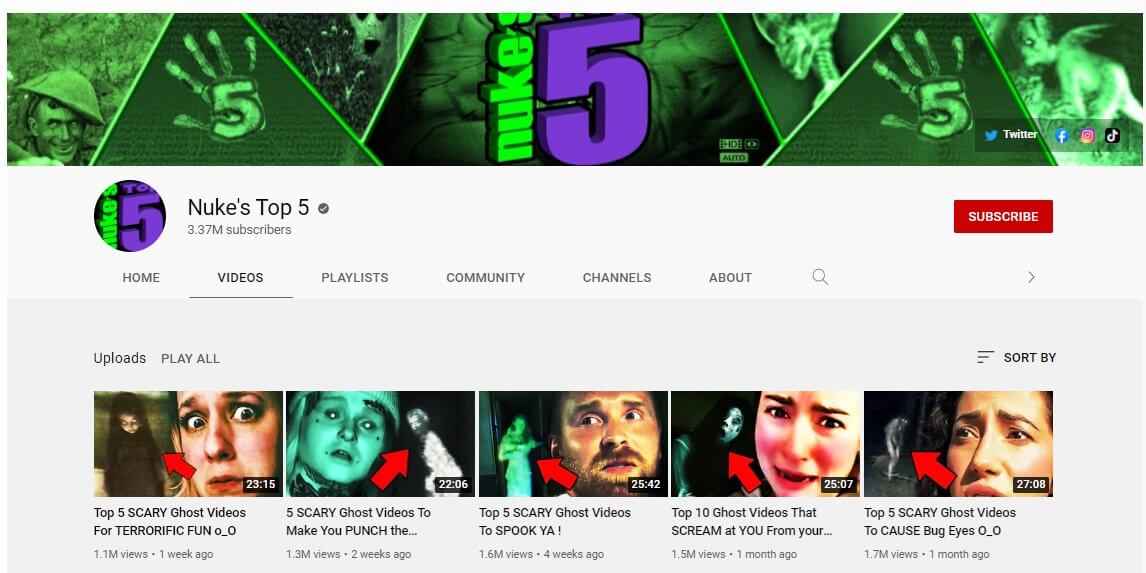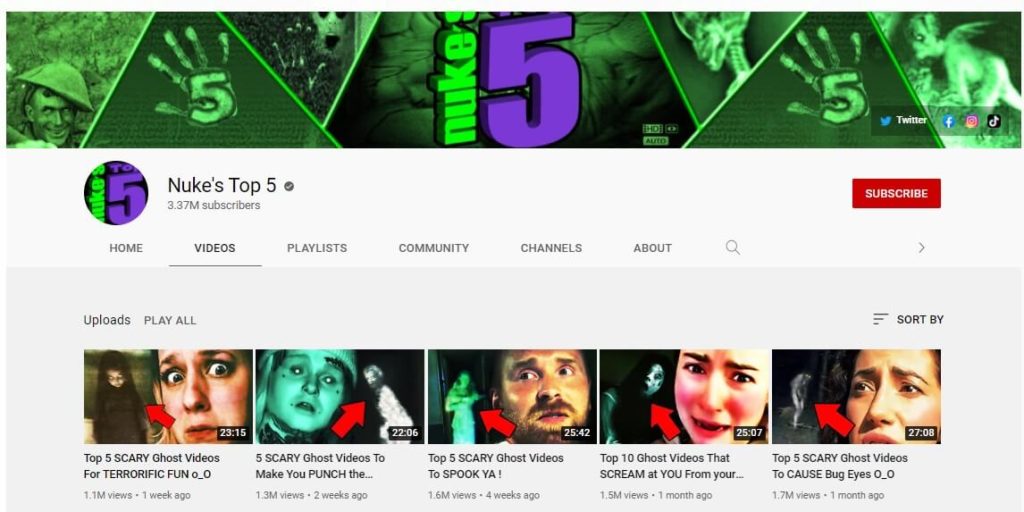 This guy makes videos about different scary topics around the internet, yet never shows his face and he makes a voiceover on top of his videos, which brings him a large audience. 3 million subscribers and almost 20 million views from those who like to have thrills.
9. Sport
If you're into sports, you might want to consider the following niche, the sports niche. Well, this is a very broad one. You can focus on international sport, different kinds of sport, or fitness and wellness.
But for today, I suggest looking at this channel as an example, Nonstop sports.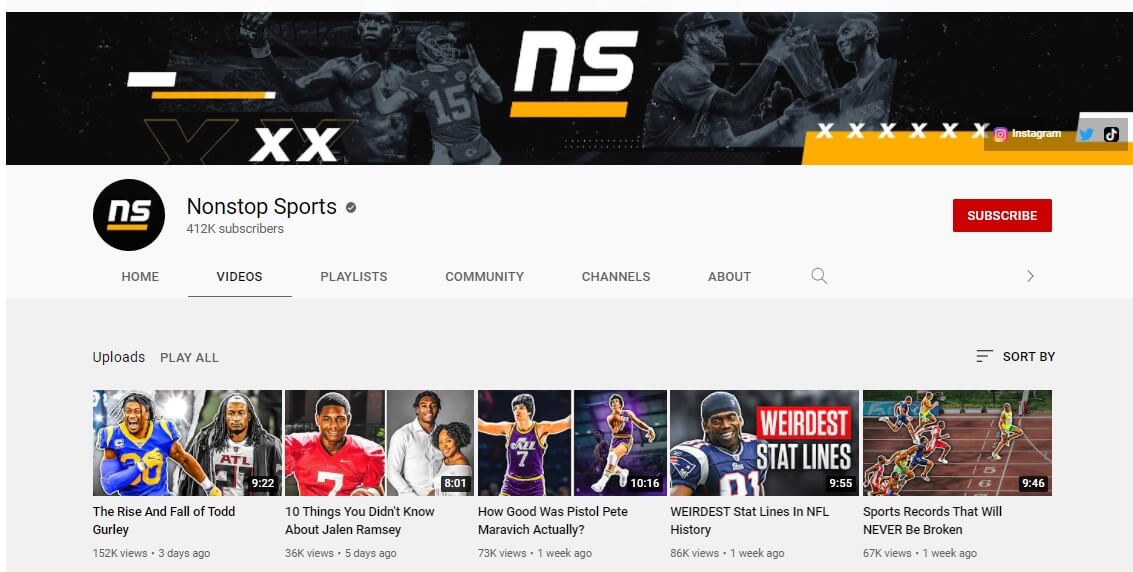 It gets tons of views and subscribers. They never ever show their faces and they just commentate on top of videos, primarily focusing on American football and basketball.
They chose mainly two kinds of sports, but you can think about many other possibilities and kinds of sports out there that you can potentially do.
10. Travel
A lot of great examples here. Let's take a look at this one, World According to Briggs.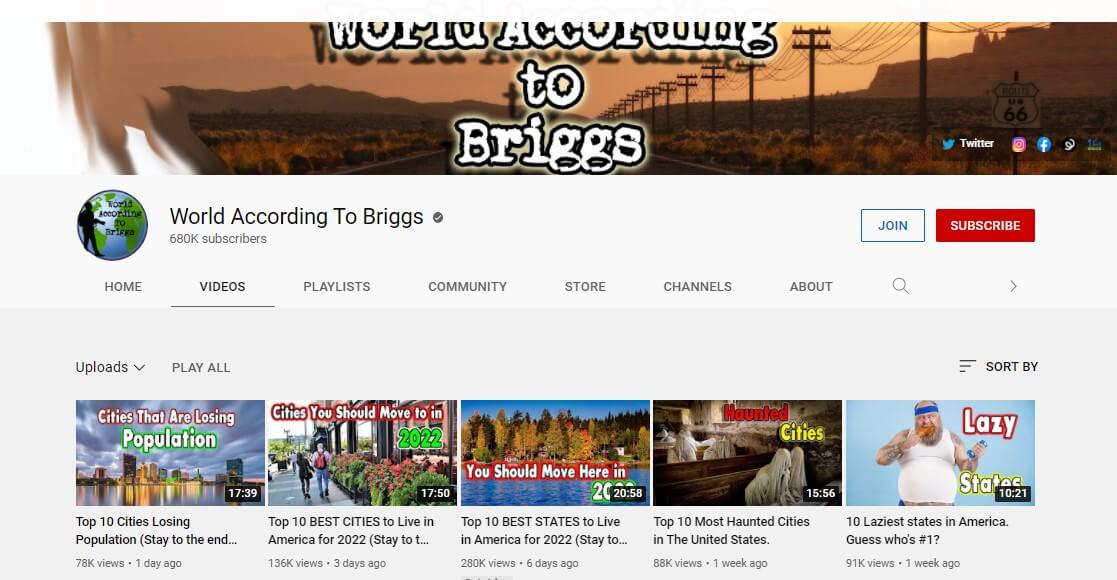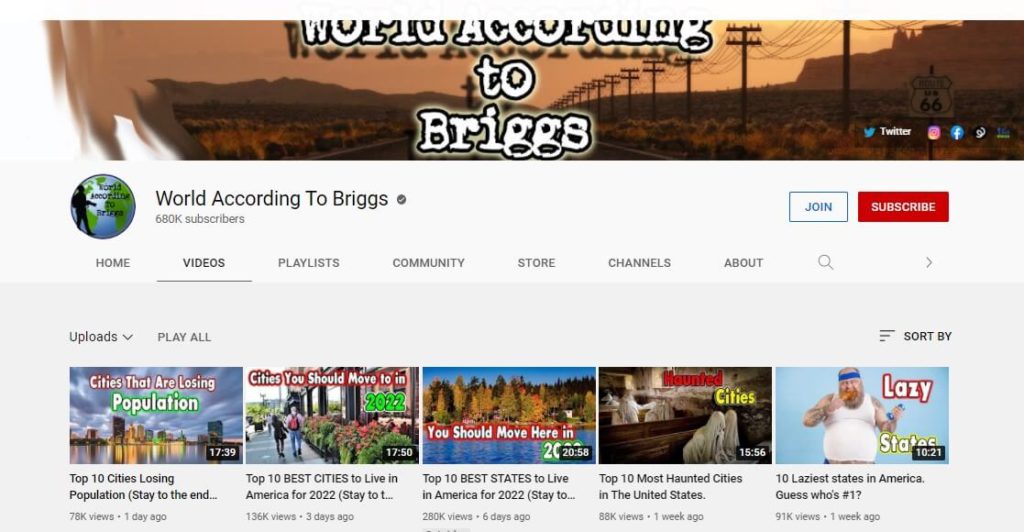 Apparently, you don't always have to show your face and film juicy travel clips yourself for a successful travel channel.
This channel gets 2.5 million views per month. And the guy mainly talks about traveling within the United States.
If this channel could have this much success just by talking about one country, think about all the possibilities out there.
11. Self Improvement
One great example of a channel in this niche is Practical Wisdom where a war is behind the camera is talking about different self-improvement concepts.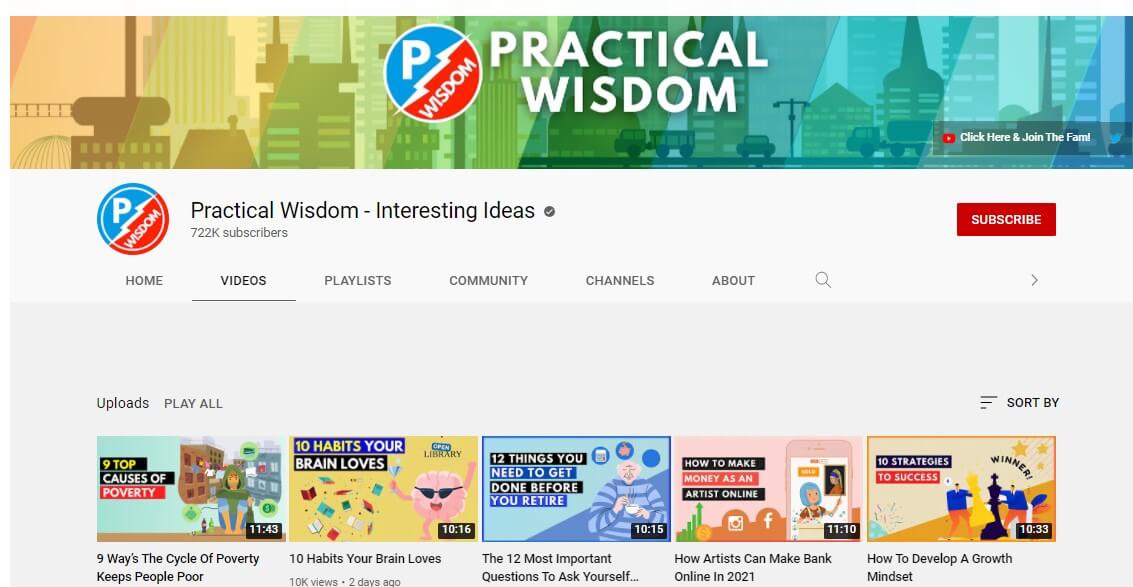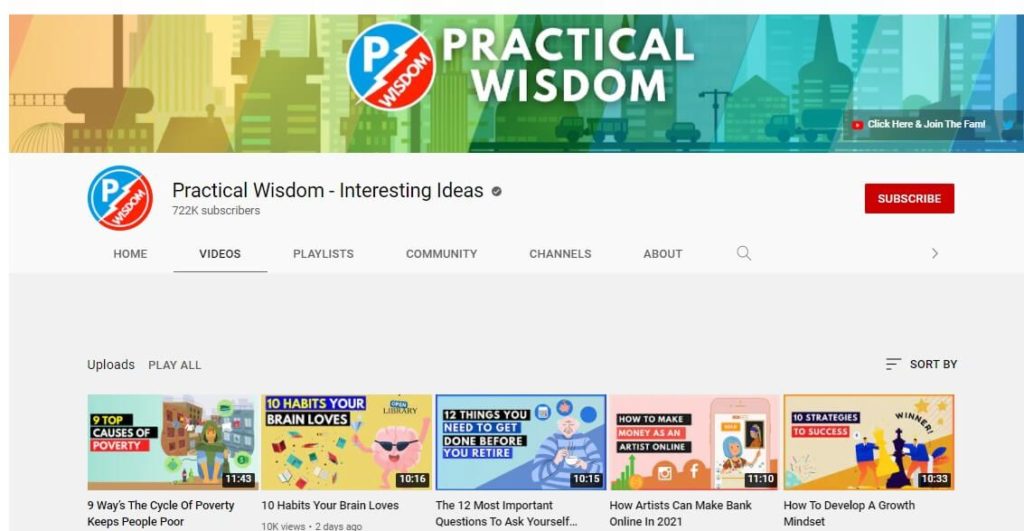 This channel has over half a million subscribers. And again, they just use free stock footage and don't have to show their faces.
12. Cryptocurrency
Now let's take a look at the cryptocurrency niche. This one is absolutely blowing out right now and you can take advantage of this if this is something you're into. Let's take Satoshi stacker.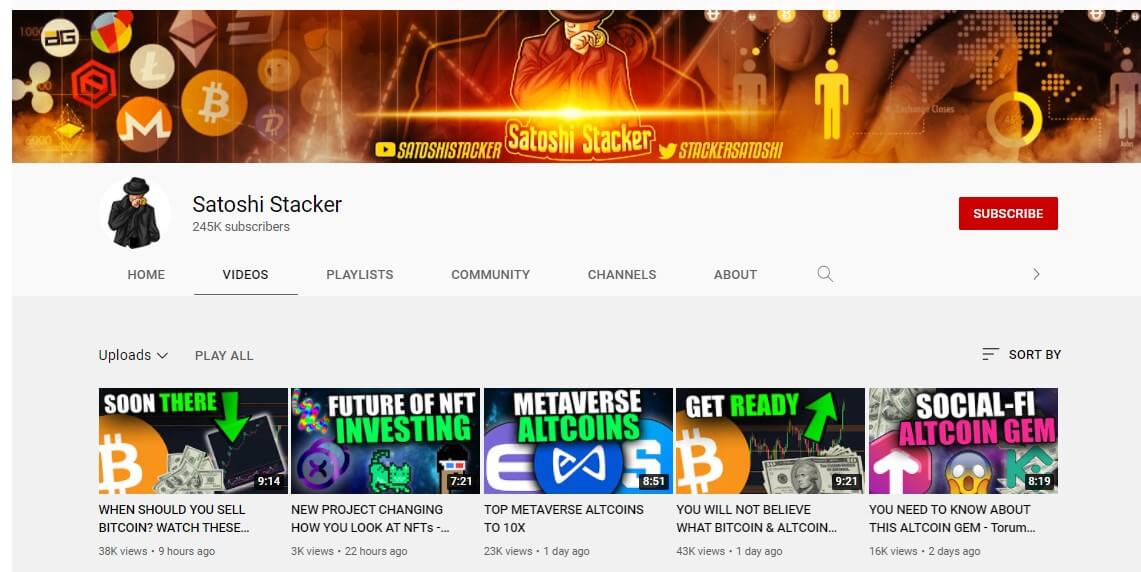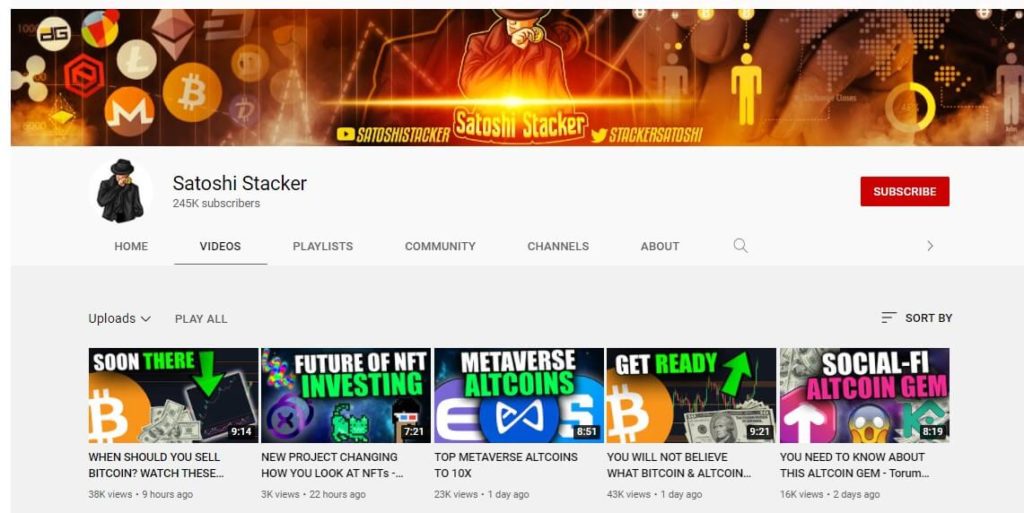 The guy never shows his face, he just records voiceovers and talks about trending news going on about Bitcoin and all the different cryptocurrencies out there. And he gets views.
13. Music
If you're into the popular music industry, especially new school hip hop and rap, I highly recommend you consider this niche. The king trending channel is a brilliant example.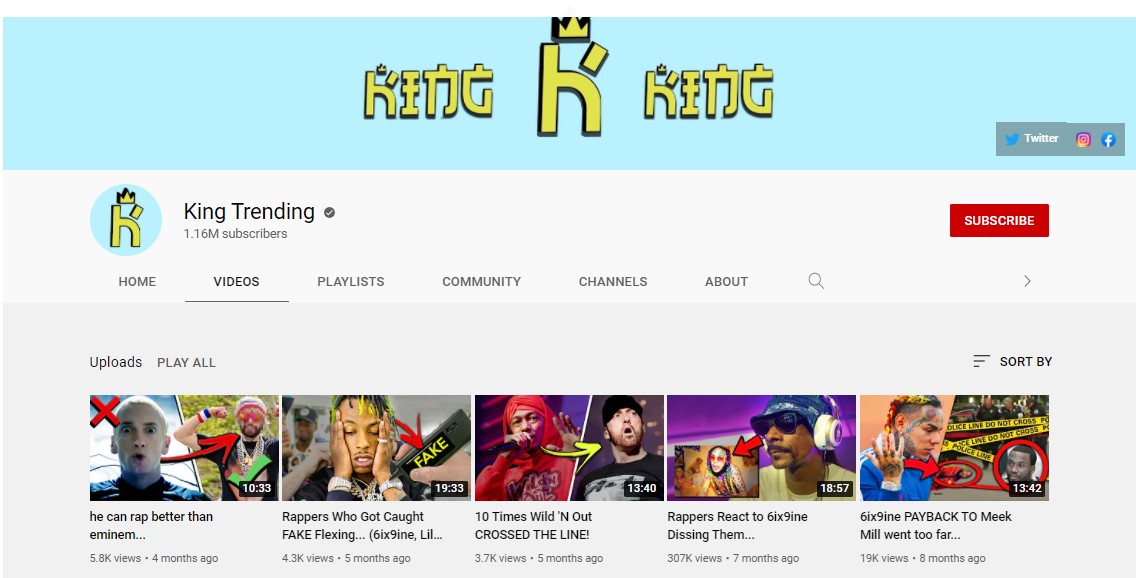 They make simple videos about freshmen, new different rappers, and musical artists, so people who are interested in this topic could get the latest news and know about the new names of the industry.
14. Technology
Now technology is still a great niche where you can succeed without showing your face or like the authors of the channel called Tech Zone.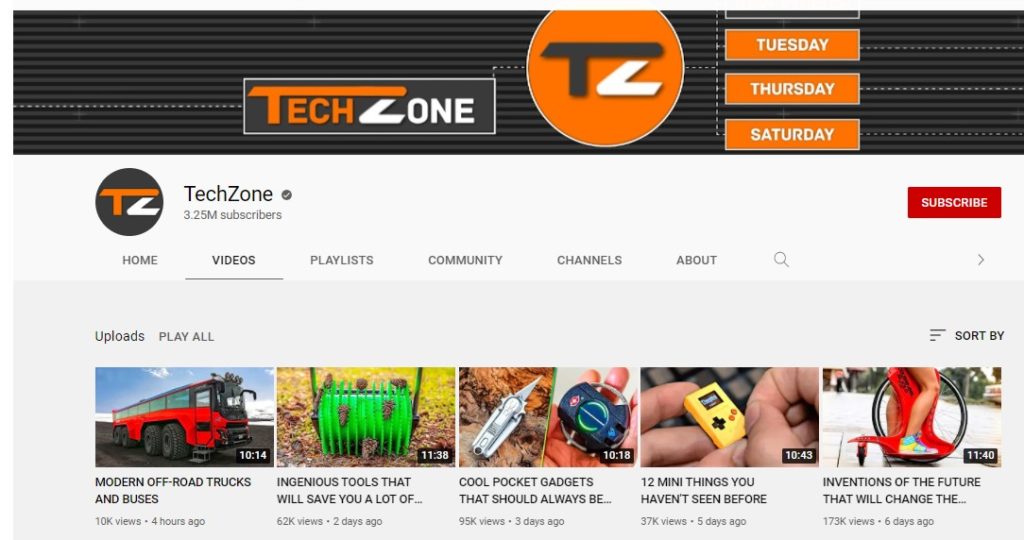 They produce videos about technology news, new gadgets and a whole range of subjects related to technology. Tech zone is incredibly successful. They've got millions of views and over 3 million subscribers.
15. Animals
Tons of examples here, but I've chosen this relatively small channel called Animal Facts.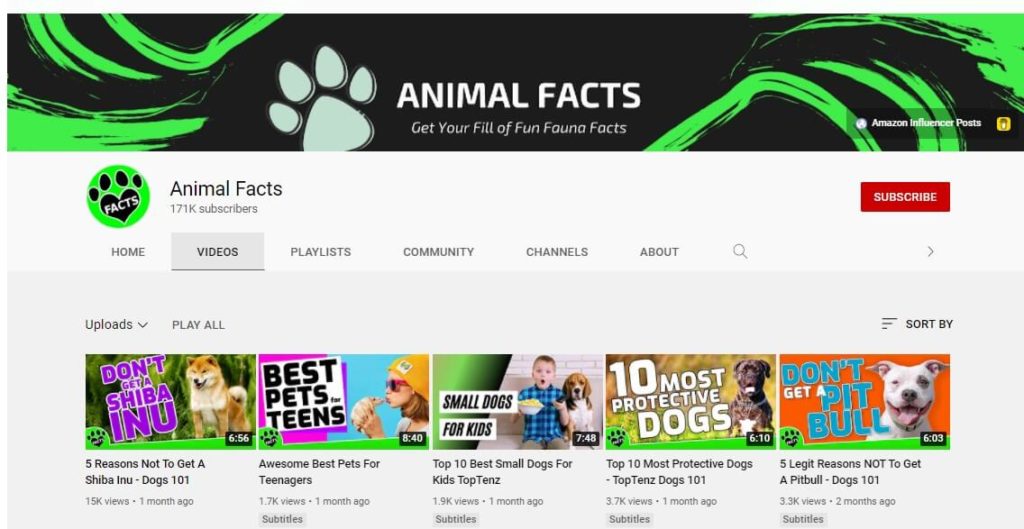 They make a bunch of different videos comparing different dog breeds against each other. This particular channel in this niche gets around half a million views per month and potentially could make decent money just from ad revenue.
16. Business
Since we're talking about money, how about the business niche? A great example is a channel called Young Entrepreneurs Forum.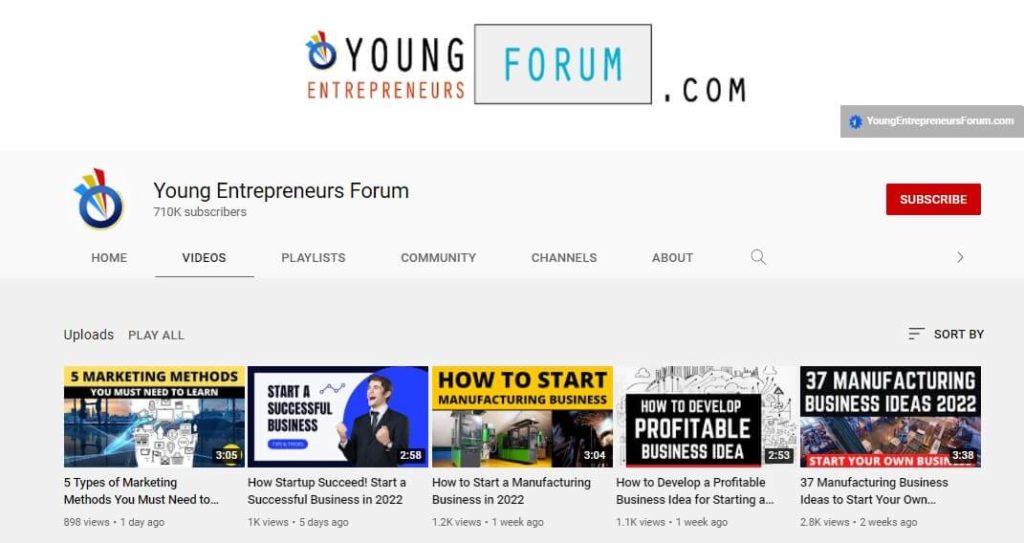 They've got almost 700,000 subscribers and half a million views per month. And the way this channel generates content is genius. They create very simple whiteboard animations, and that's it.
17. Cars
The channel I picked as an example is called Viral Vehicles. These guys make informative fun and fact-based videos about cars, motorcycles, trucks, and pretty much everything automotive.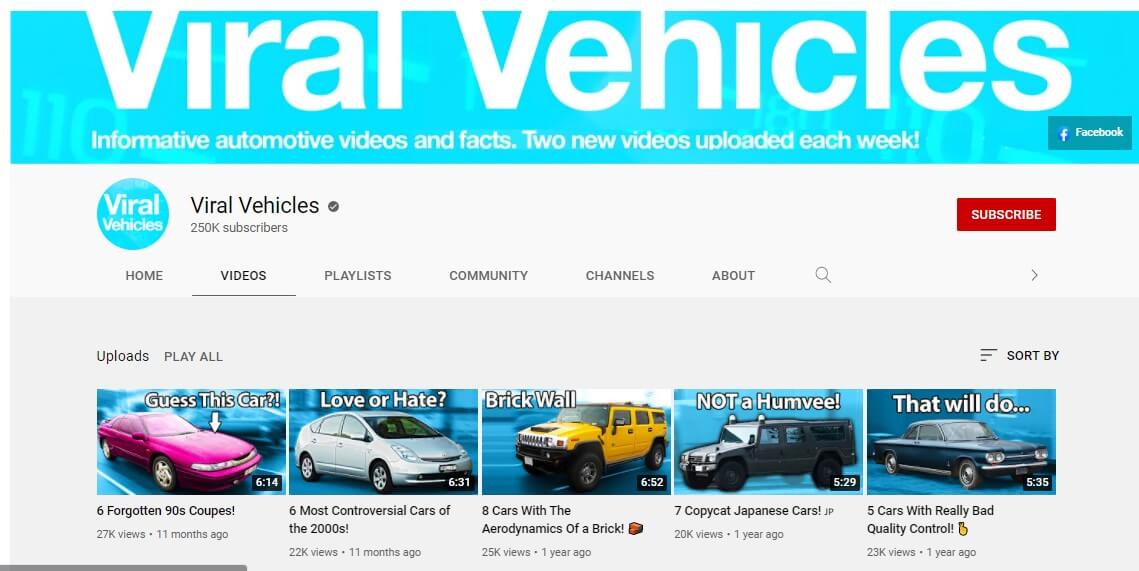 They do show cars, but never show their faces, yet, get tons of views and a lot of subscribers. So, if you're into cars, this could be a great niche for you.
18. Celebrities
Last but not least, the celebrities niche. You might be wondering what that means. Go ahead and check out this channel called Spill.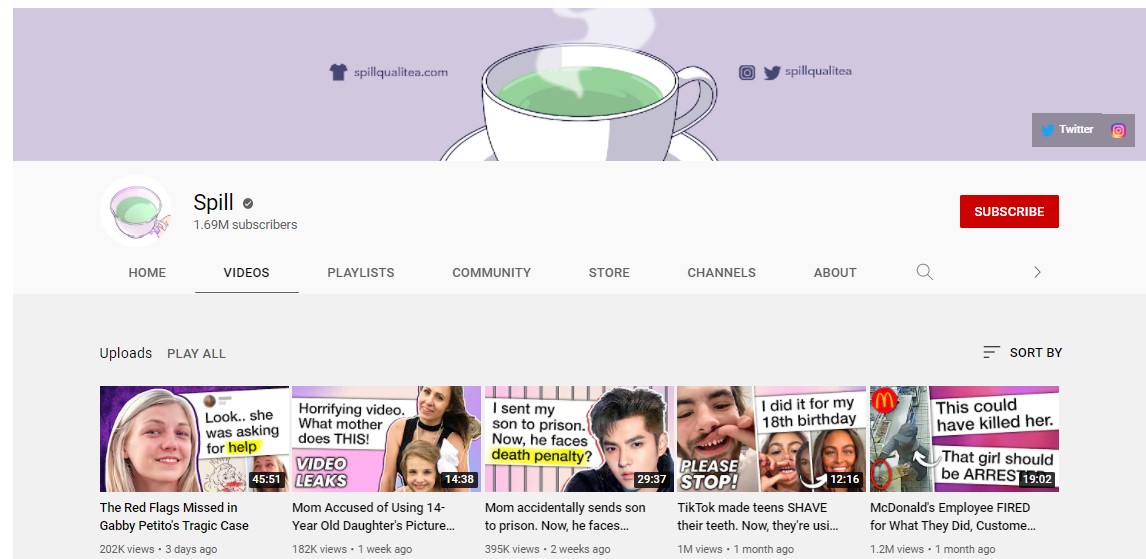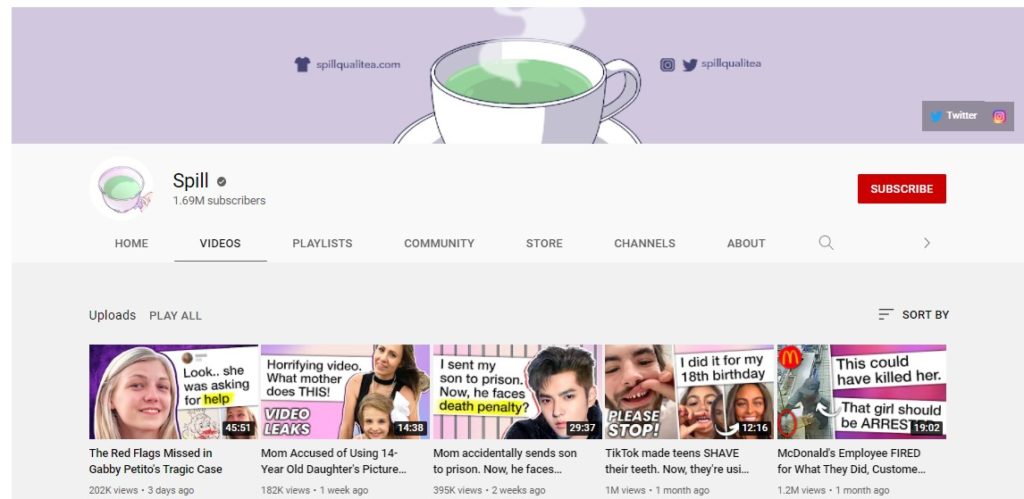 This channel produces all kinds of faceless videos related to different YouTube celebrities, all the drama that's going on, and they have got a lot of success doing this.
Over 1.5 million subscribers and from 7 to 10 million views every month.
19. Mystery
I have a great example channel called Scary Mysteries.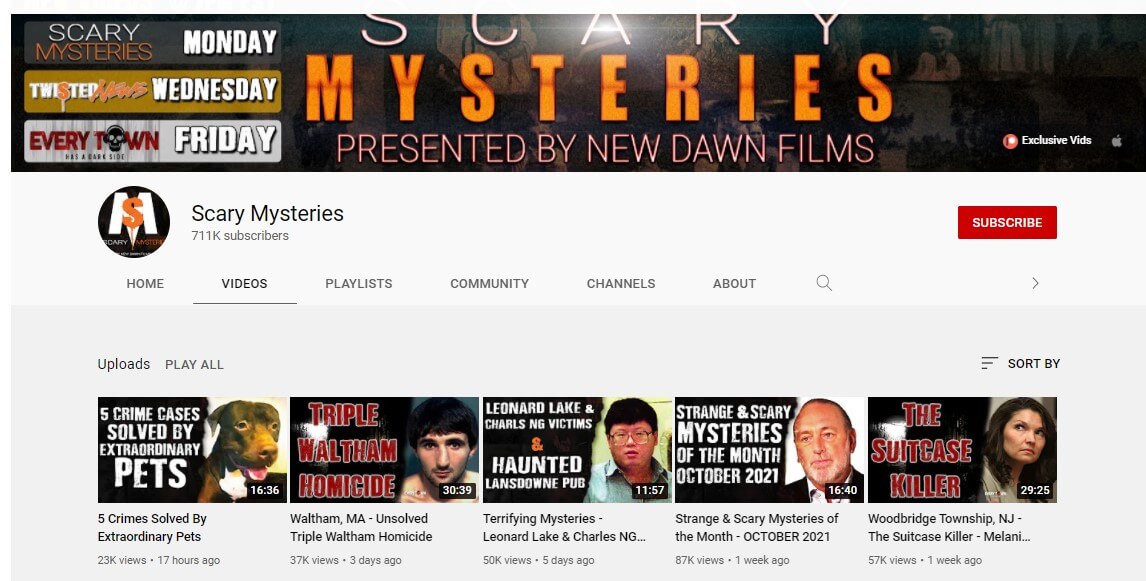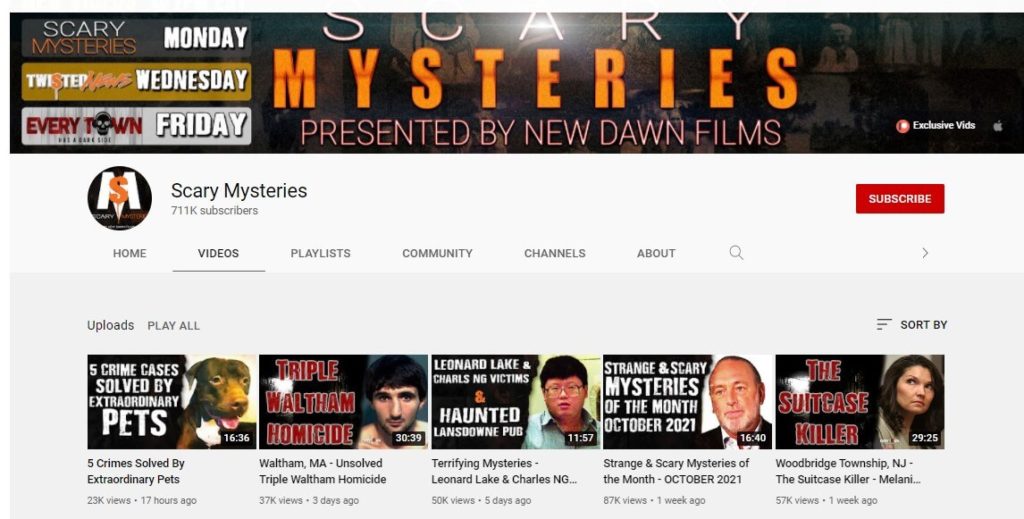 They've got almost 700,000 subscribers. In every video, they're talking about mind-blowing thrilling stories around the world, and they've got a stable, permanent audience. If you're into mysteries too, this could be a great niche for you.
20. Archeology
Now take a close look at this peculiar channel called amazing stock. It belongs to the archeology niche.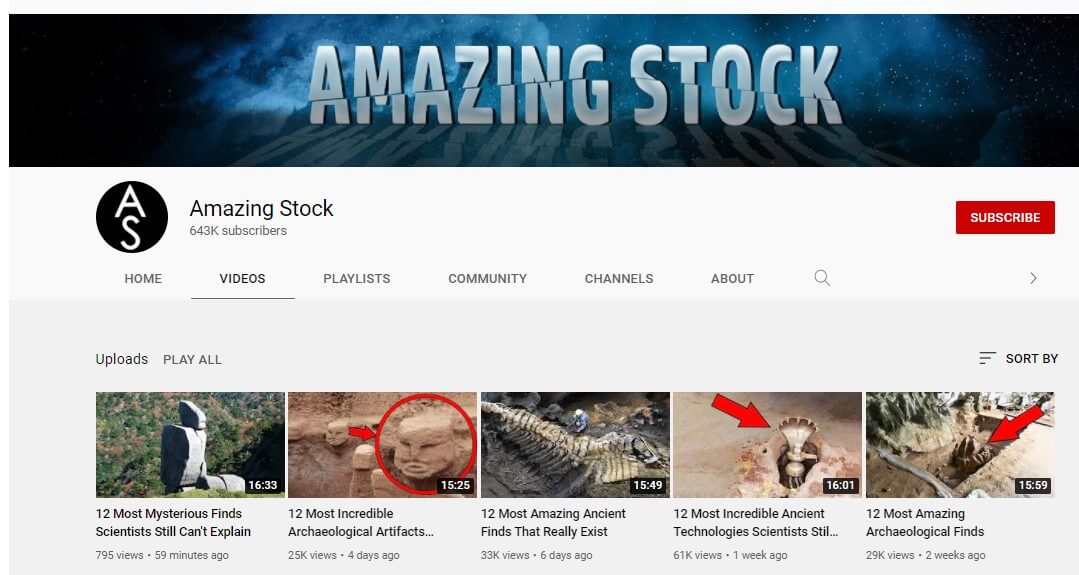 That's right. Apparently, over half a million people don't find archeology boring and I totally agree.
The creators of this channel use whistle words to talk about different archeological finds that have happened around the world and the stories around those artifacts, treasures, and archeological mysteries.
21. Aircraft & Airplanes
If you're into aviation, this could be a great niche for you. And a great example channel within this niche is a channel called DJ's Aviation.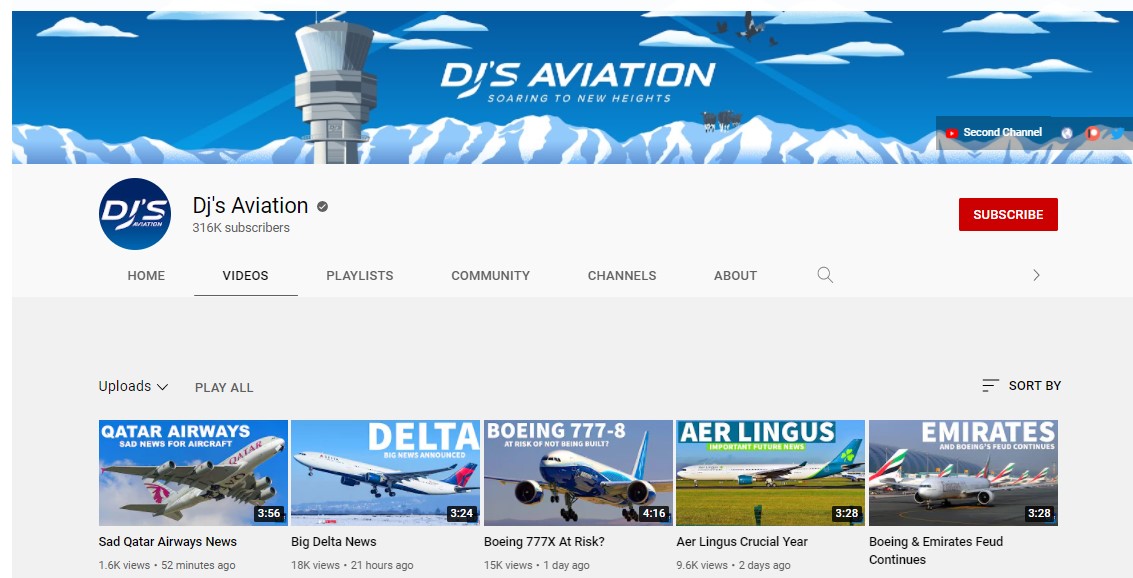 On this channel, they just talk about different facts about airplanes and the latest news in the airline industry. They never show their face and still get millions of views every month.
22. Ships & Boats
The next one is ships and boats. I'm going to start with an example. The channel is called Casual Navigation.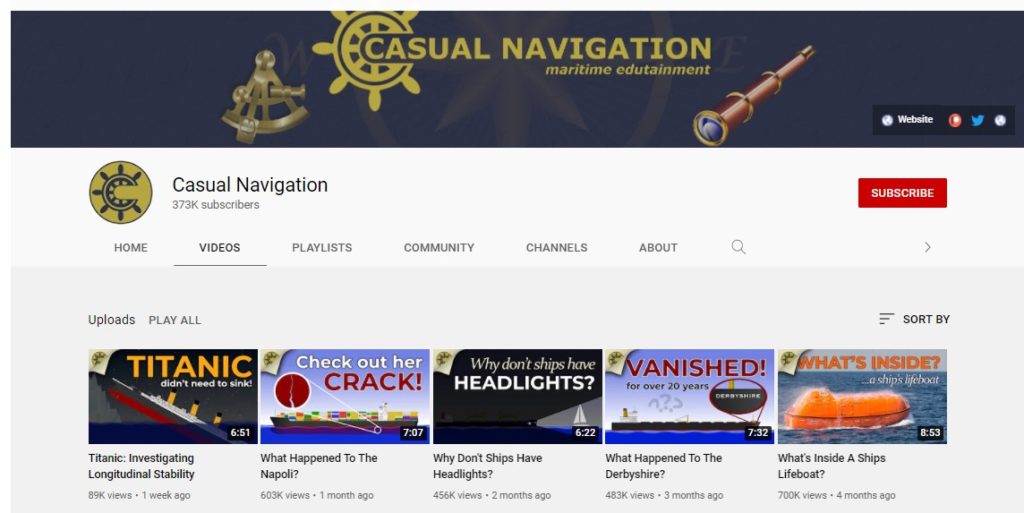 They get over a million views a month. They've got over 300,000 subscribers and talk about different facts around ships and boats and Marine news. And I must say they have had a lot of success doing this.
23. ASMR
ASMR content is something that people listen to in order to relax, feel good and fall asleep. Like in the video of the channel called VIVA ASMR made by a Japanese creator.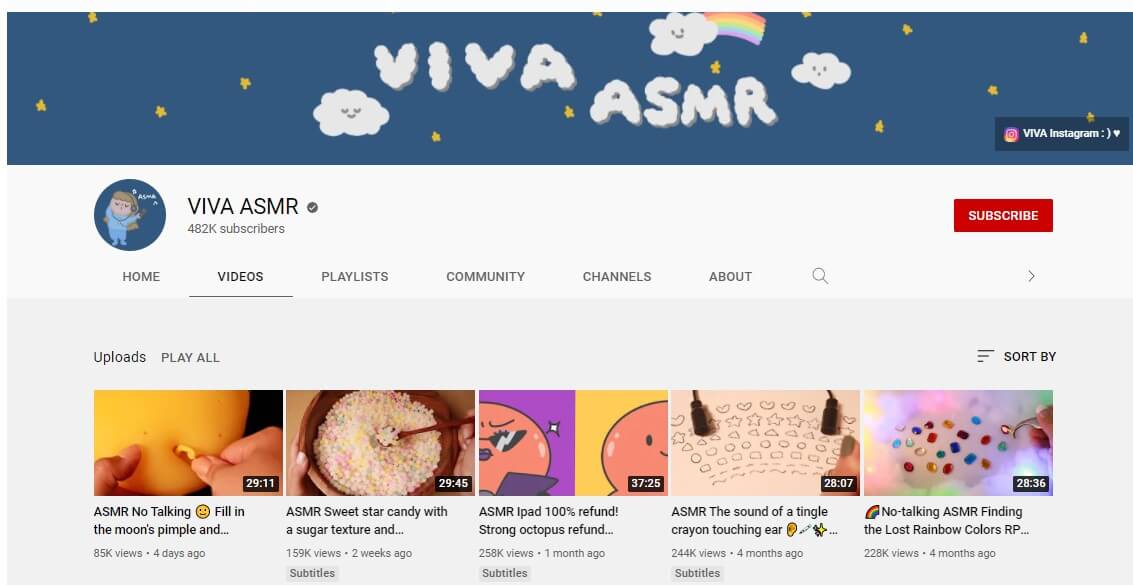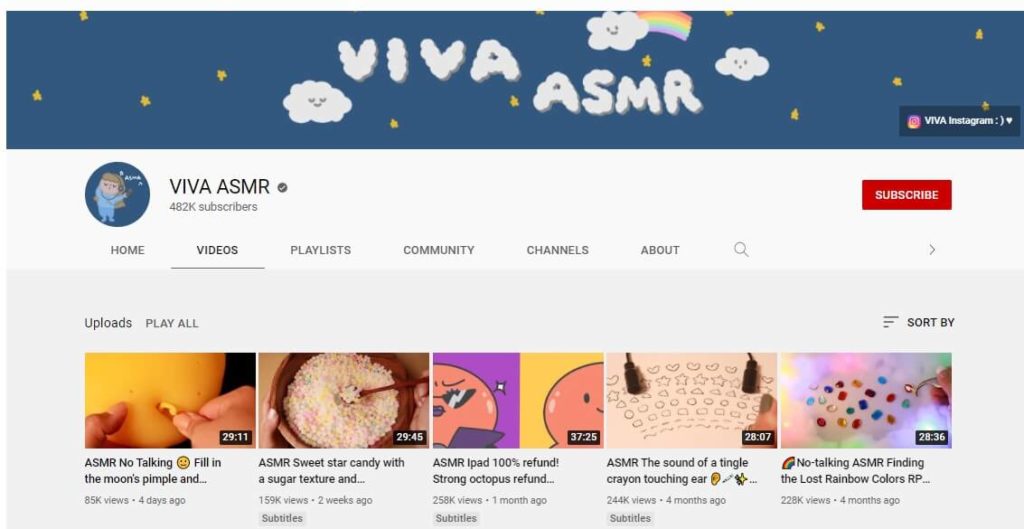 Some people find those sounds very calming. The greatest thing about ASMR is that you never actually have to show your face because people watch this kind of video rather for the sound, yet you probably would have to spend some money on a decent stereo microphone.
24. Quiz
I've come across this perfect example, 1 million tests. That's the name of the channel.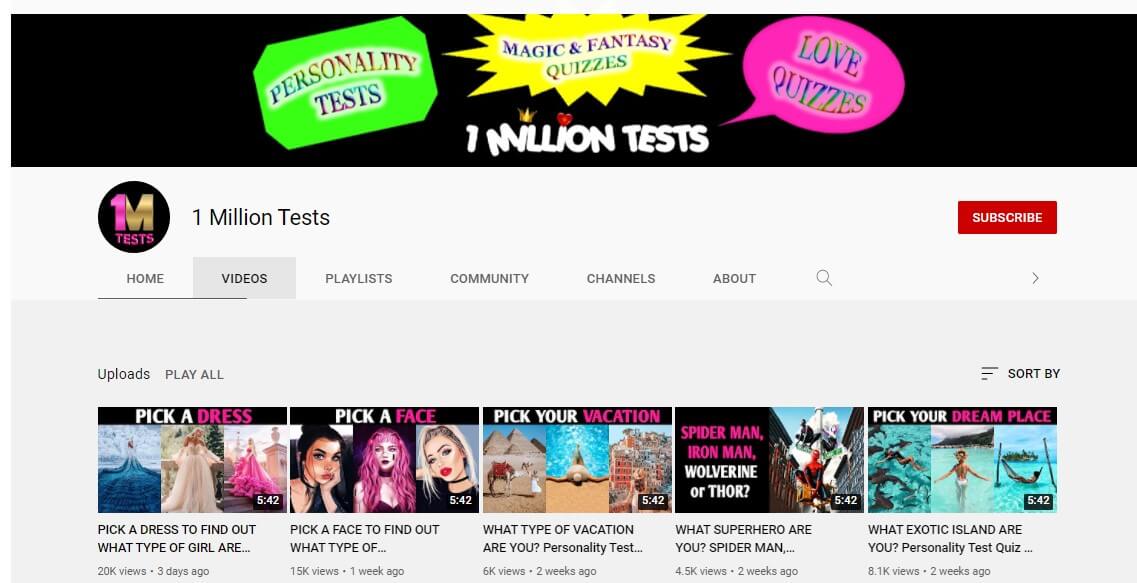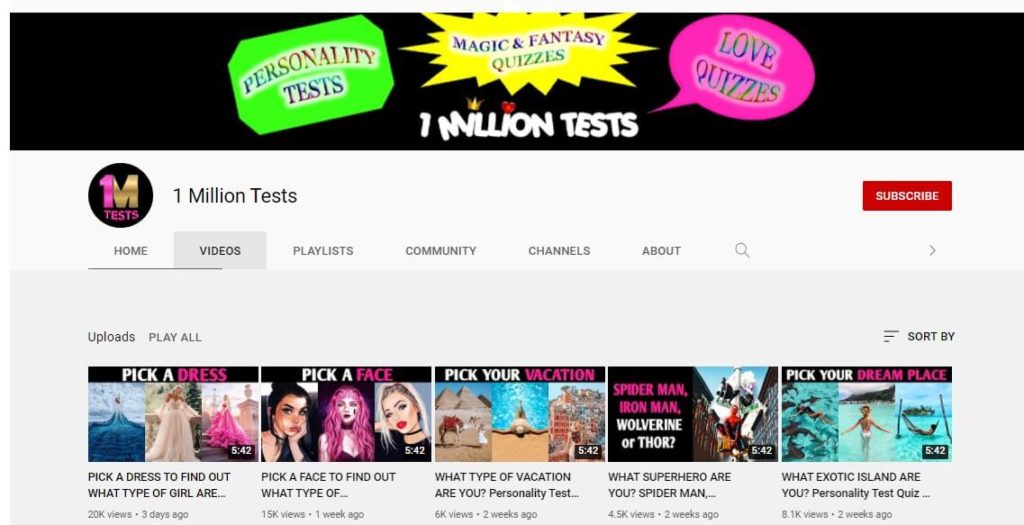 A lot of their videos are simple animations playing throughout the video with a voiceover on top of the video, asking different questions about your personality.
This channel shows us that just by doing such fun and vital type of quizzes, you could potentially get a lot of views and a lot of success doing this.
Also, this type of content is long lasting. Videos with personality test often keep gaining views long after being uploaded, and a lot of views means income so investing in such content seems smart.
25. House Walkthroughs
You can not only make cd walk-throughs but also show your audience different houses and apartments.
If you're a realtor yourself or you know a realtor or you want to reach out to one and see if you can collaborate check out how this idea may come to life this channel is called Open House 24.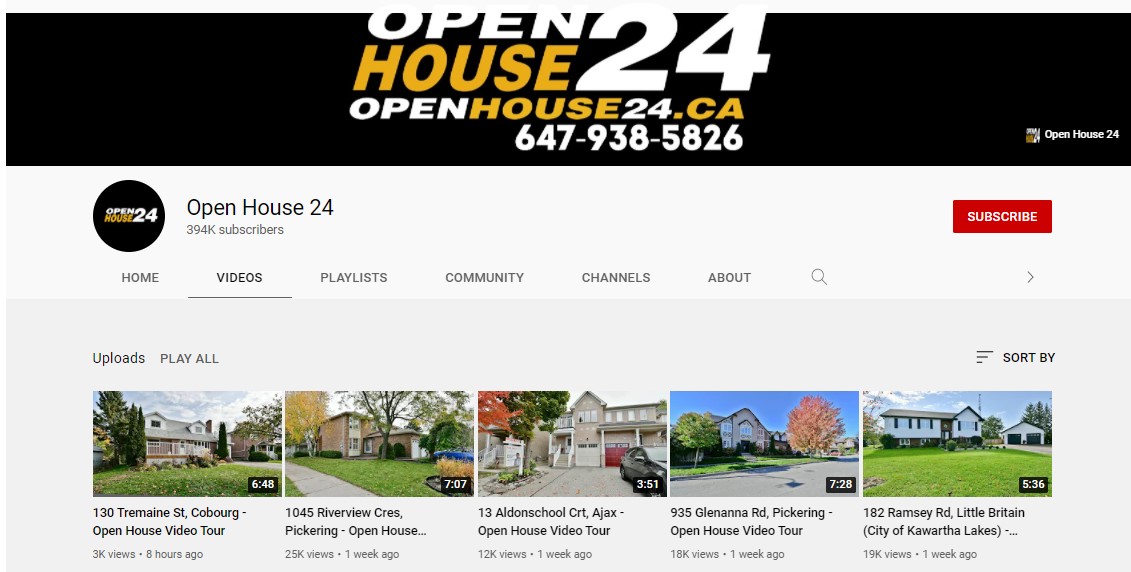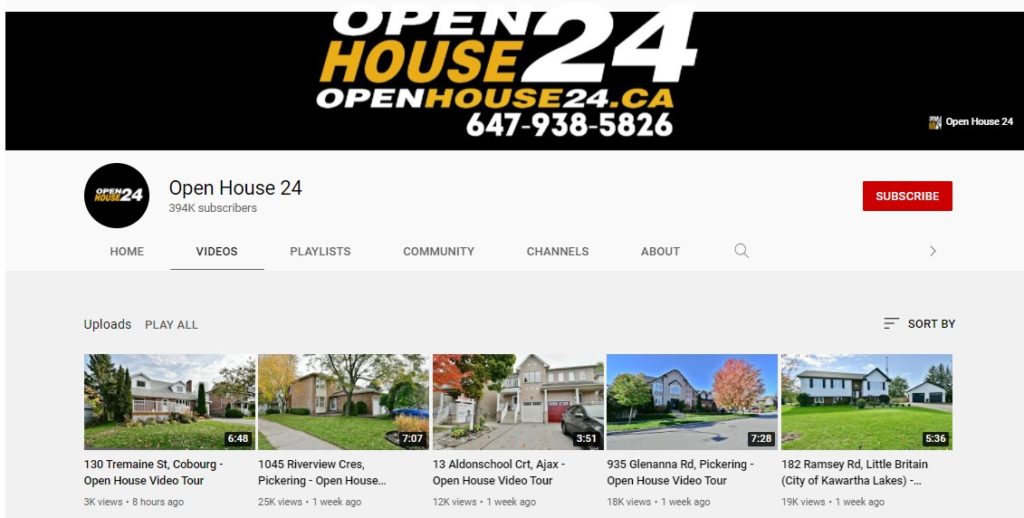 They make very simple videos just walking through the houses and there are no hosts, no talking, or voice over yet these videos can get millions of views.
And houses don't necessarily need to be mentioned. I'm sure normal everyday apartments and houses most people live in can potentially draw a lot of attention too.
26. Drawing
If you have drawing skills you can run a drawing channel with either tutorials or speed drawings like this one simply called How to Draw and Paint.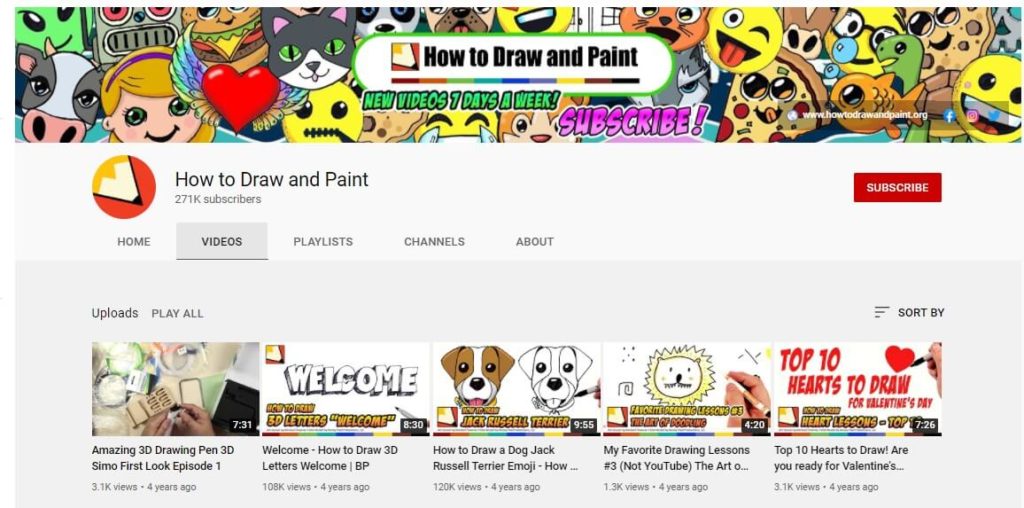 The guys just make step-by-step drawing tutorials there is no talking in the videos whatsoever and depending on the topic these videos can get a lot of use and even go viral.
27. Music Tutorials
The same works with music skills. if you play a musical instrument you can film tutorials, practice routines or simply record song covers. All of this does not require you to show your face or talk to the camera.
Here's a good example of a channel called PHianonize.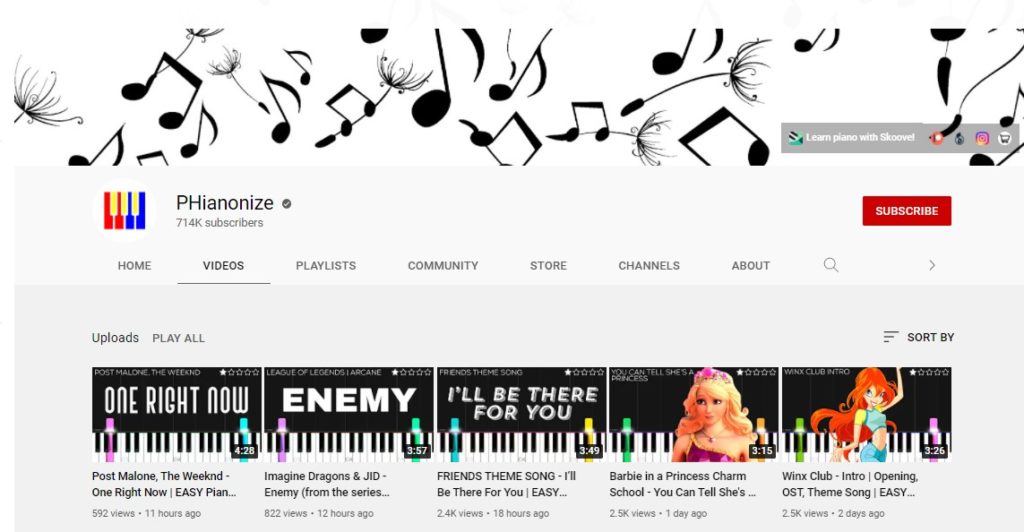 The creators of this channel are just playing popular songs of different times on piano and using software to screen record where exactly they're playing so other people can play along and use it as a tutorial for a particular song.
28. Cooking Tutorials
In this niche, you certainly don't have to show yourself or talk. People just like to watch these videos and follow along usually with text on the screen and relatively free background music and some amusing sound effects.
A great example of the YouTube channel in this niche is Tasty Recipes.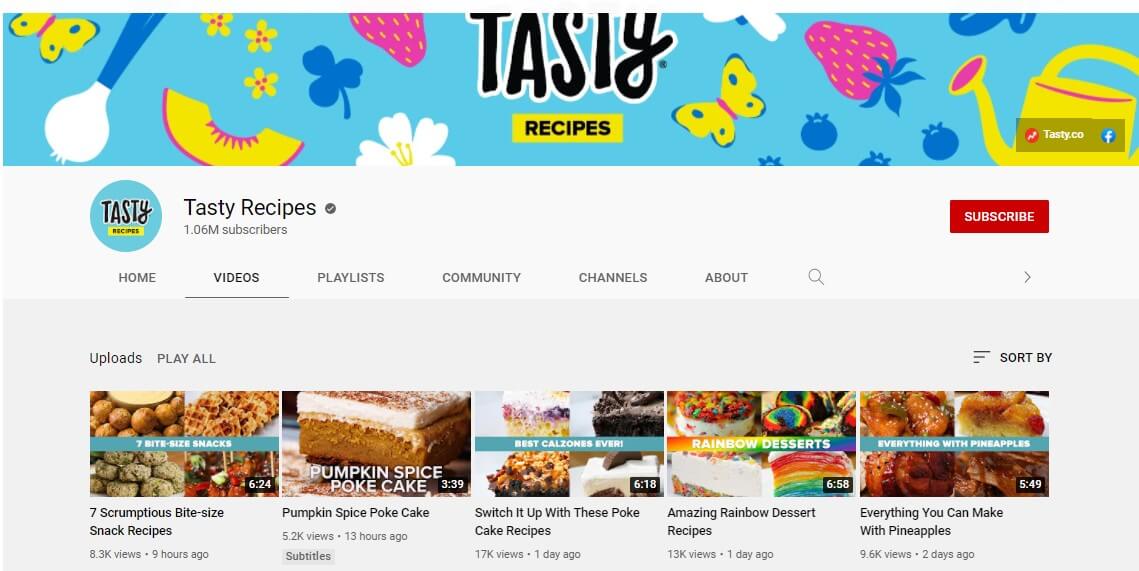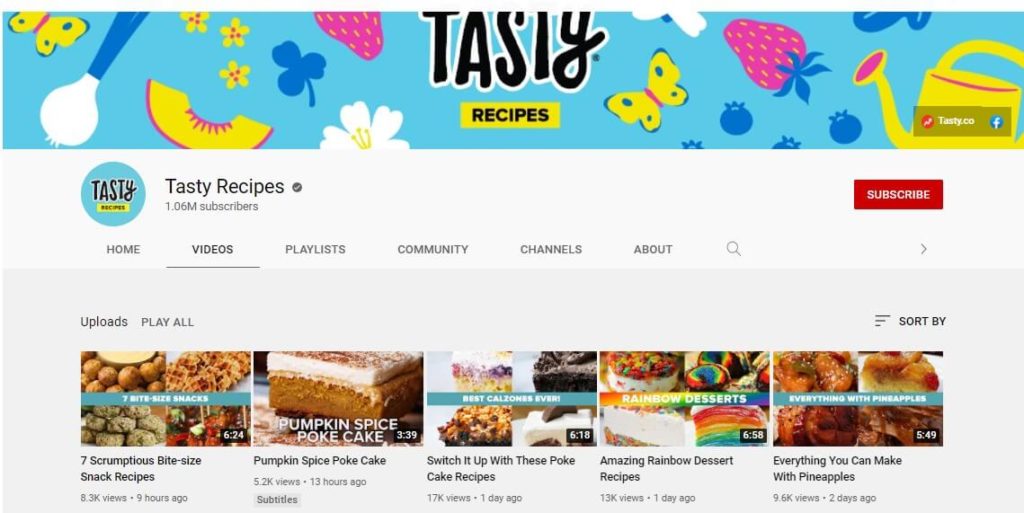 If you have some recipe ideas and cooking skills, this is a great niche to get into.
29. City Walkthroughs
This format is having a revival now because a lot of people from different countries don't go outside too often due to the pandemic yet making such content is easy.
You basically grab a camera and walk through different cities filming whatever surrounds you as they do on the channel called Globetrotter Alpha.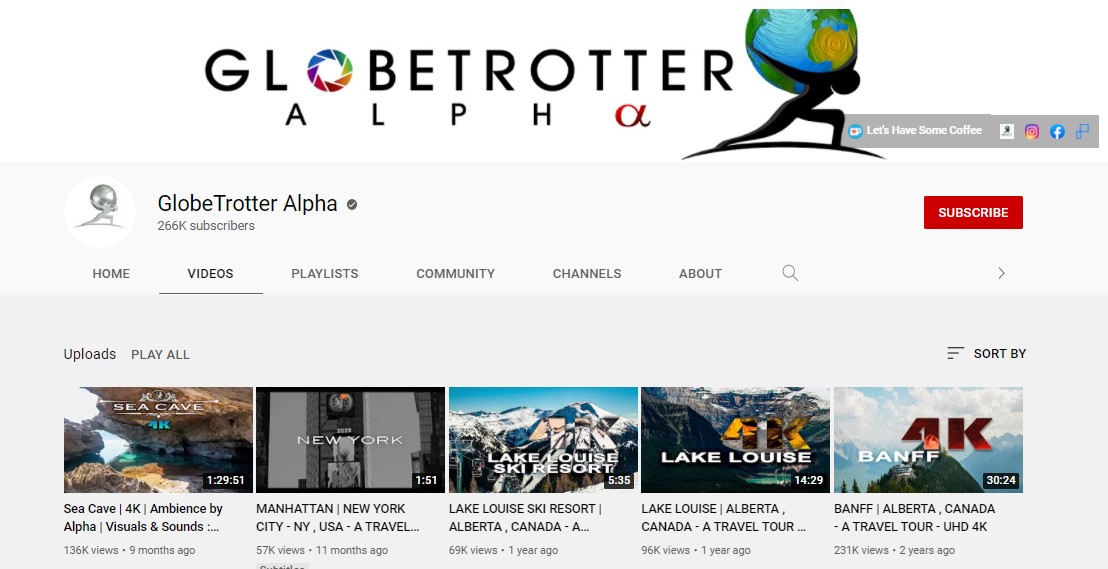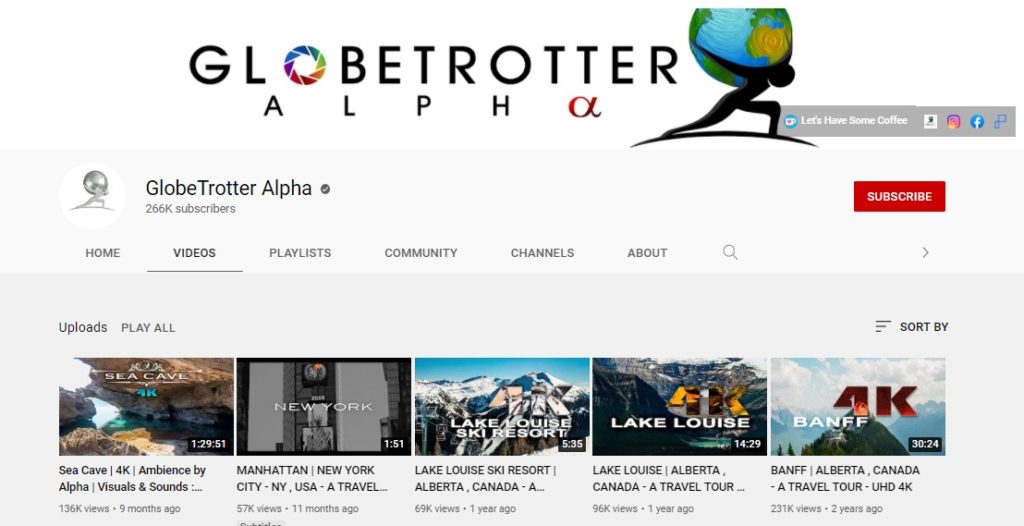 If you live in a big city or you have an opportunity to travel, this format can potentially bring you a lot of views and subscribers.
It would be a good idea to invest in a decent 4k camera and a good stereo mic to record ambient sounds but you definitely won't have to either show your face or talk.
30. Street Food
The next faceless YouTube channel idea is similar to cooking videos but different. Check out this channel called DancingBacons.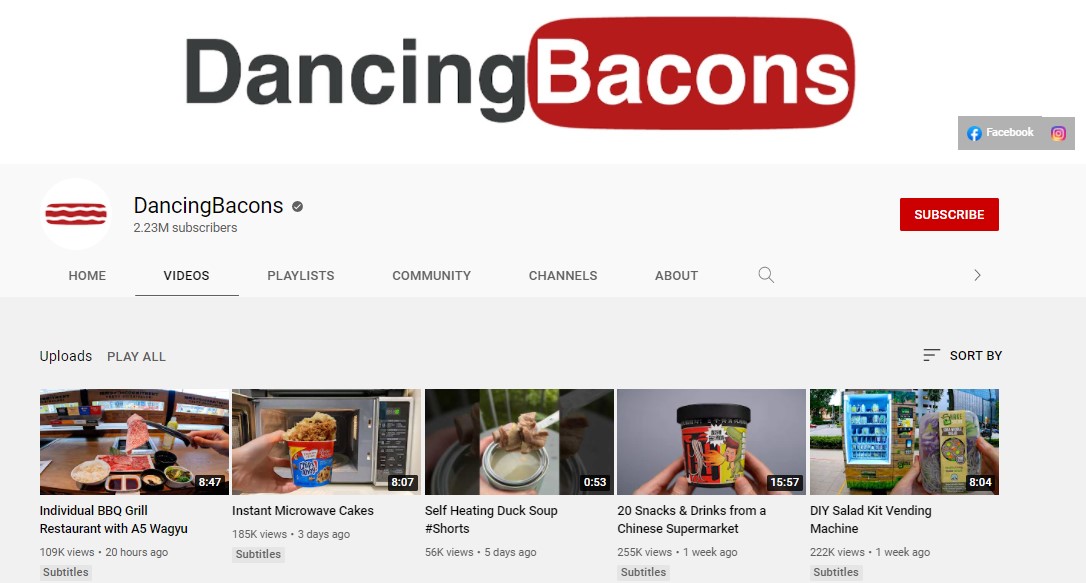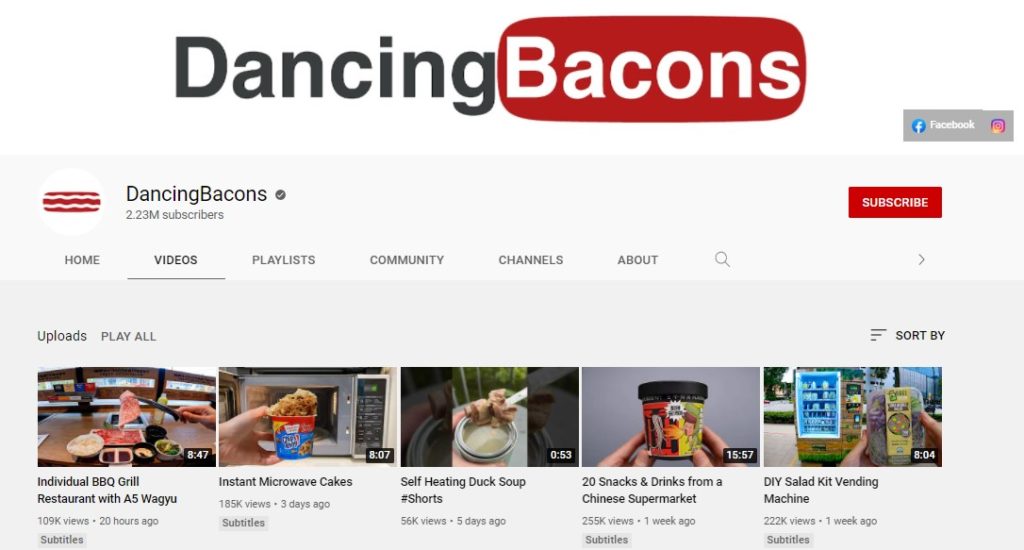 For me, this is a dream job. The creators of this channel simply go to different street food spots or local street food, film people making the food, and then they just eat the food.
Great content millions of views and there's no really need to talk in the video.
31. Software Tutorials
There are plenty of channels in this niche. As an example take a look at this one called Urim Berisha.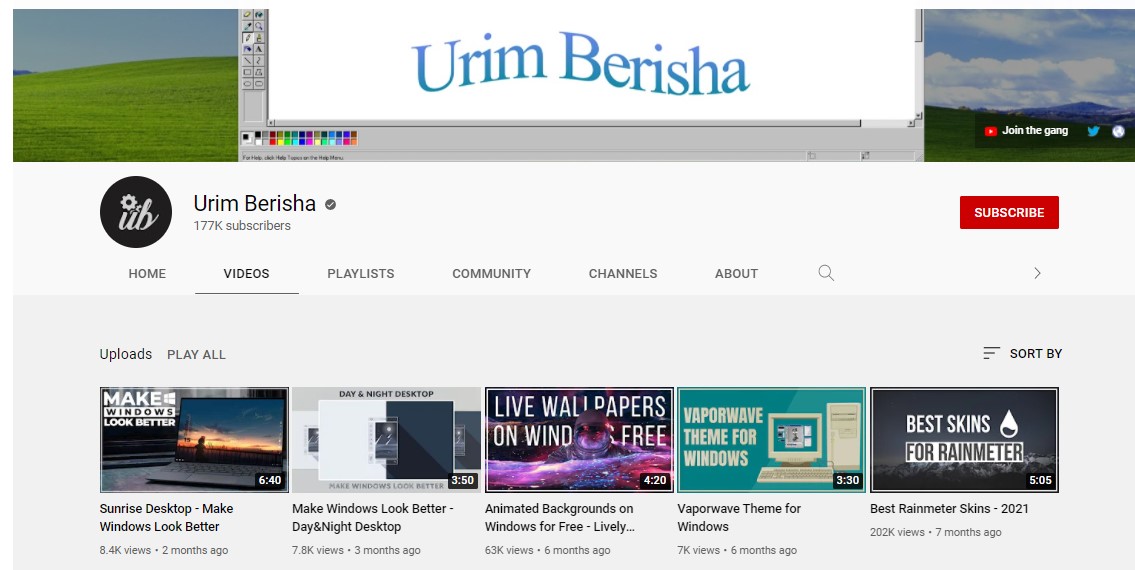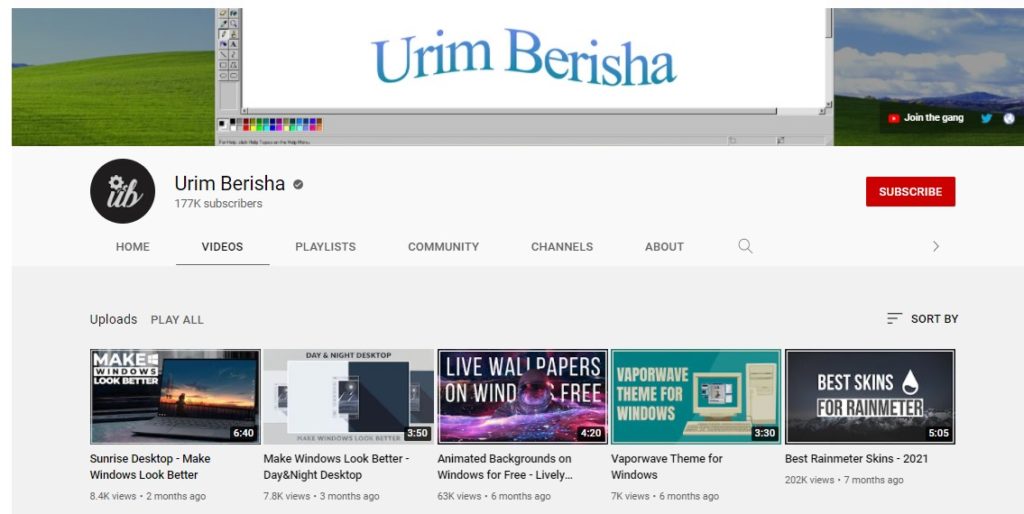 They make different tutorials for windows users. This kind of content is much easier to produce than any other faceless YouTube channels ides.
And at the same time, it can bring a lot of use because videos like this can be very useful and people might specifically search for such videos.
And it's also a very lucrative niche because you can easily monetize it with affiliate marketing.
YouTube Channel Ideas Finnal Words
Okay, this was the list of 31 faceless YouTube channel ideas to run a YouTube channel without showing your face.
And any of the niches could potentially bring income from YouTube ads or other monetization strategies. I really hope you liked this article.