So, in this AI content creation guide, I'm going to create a really simple but effective video ad for an e-commerce store.
And we're going to need two Artificial Intelligence software: Jarvis AI for writing the video ad script.
The second tool we're going to need is InVideo that will generate the video ad for us.
And I'll walk you through a few different options that you can do as we're going through that.
So let's start with the script for our ad.
1. Write Video Ad Script
So just to get some ideas for the script, first of all, we want to go over to Jarvis – Problem Agitate Solve template also known as the PAS framework.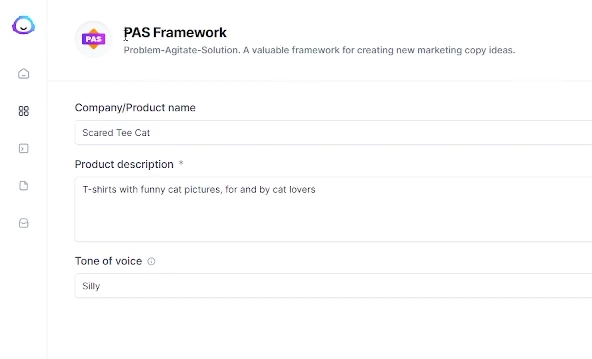 And here you want to put in the name of the business and a brief description of what you're selling.
And then the AI will generate a copy that we can use for our ad.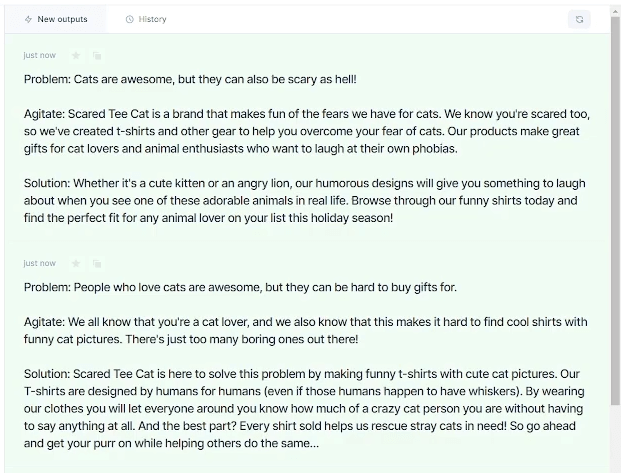 So, I'm going to take that as an idea, and I'm going to come over to InVideo, one of the best AI video makers.
2. Choose Video Ad Template
Inside InVideo we have a few options to create our video ad:
Pre made templates
Text to video
Blank canvas

And just to make it easy and quick, I'm going to use a pre-made template.
InVideo has hundreds of pre-made templates that you can build from.
And if you have a particular social media channel that you want to create a video for.
For example, if you want to create a video for YouTube, Facebook or Instagram you can find the right option.
So click along and look for the best option based on what you want to create then what you can actually do is find templates that are related to your business.
And so, since this is an e-commerce store selling t-shirts, I'm just going to do a quick search on shirts.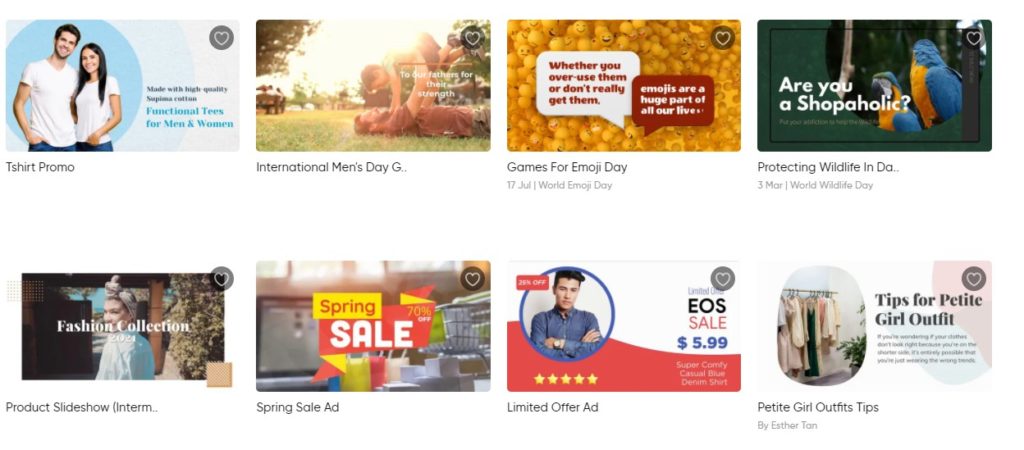 And as you can see, there are actually several templates that are specifically about selling shirts.
You can choose whichever you like and all of these templates are actually available in different sizes, which is good because that makes it pretty easy to convert it into different sizes of video ads if you want to.
3. Pick a Video Ad Format
Once you pick the template, simply click "use this template" and then you want to choose the video ad format you want.

4. Edit Video
And it will bring you to the video editor and here we can ad the video script that we generated with Jarvis and edit our video.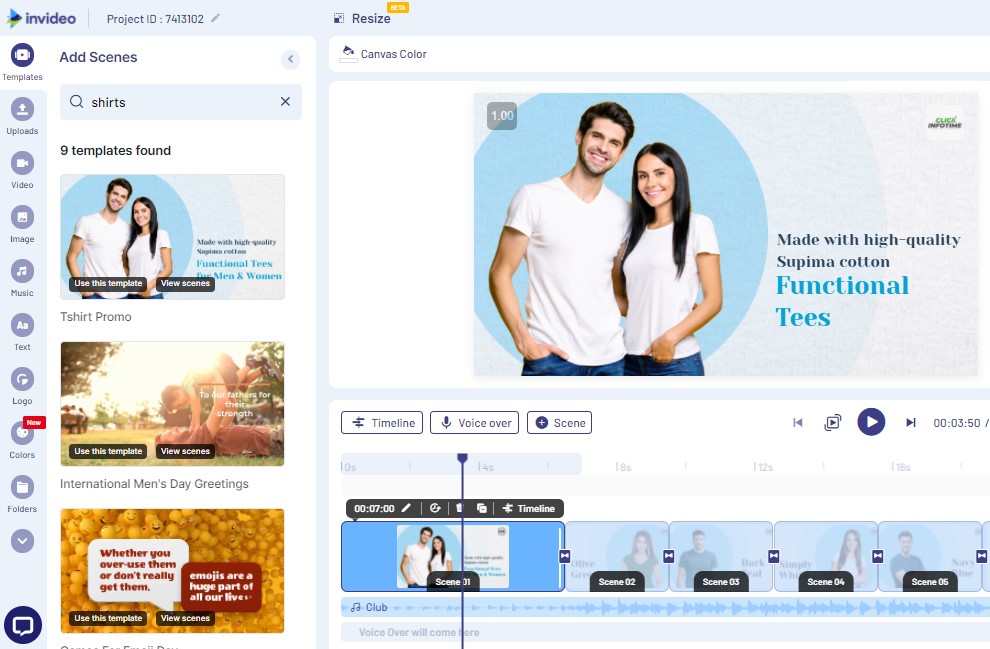 Editing the pre-made template that you choose is actually really easy but there are a few important elements before we get started and start editing this video template.
Images
On the left-hand side, we have videos and images.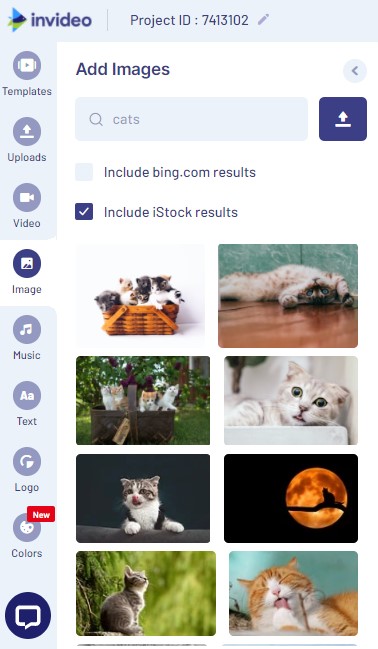 You can type in any other keyword related to your business to find stock footage and images to use in your video.
We just need to drag and drop an image right onto the element that you want to replace.
Backgroud Music
Then we have the background music we want to add to our video.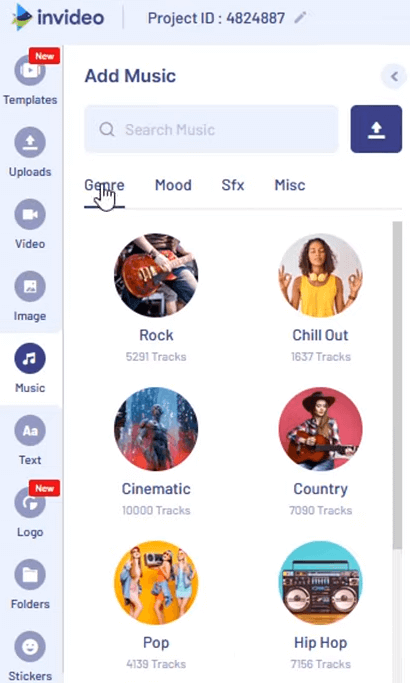 We can browse through all the different categories and music that they have for your video.
We can change the volume so for example, if we want the music track to be quiet behind the video then we can change that here.
Text
Then we have the text so we can add text to our video.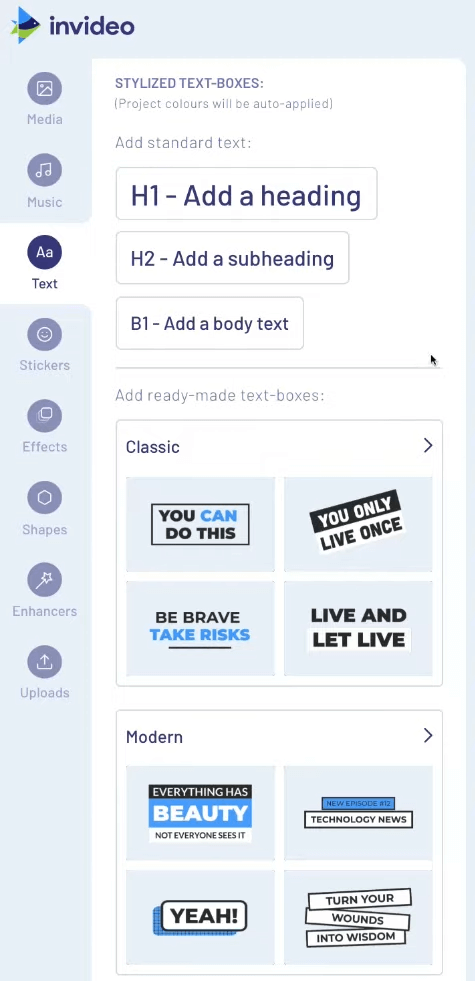 As you can see we've already got text styles like classic, modern, animated text, and more.
Animations
Next, we can add different stickers to a little bit of spice-up or video.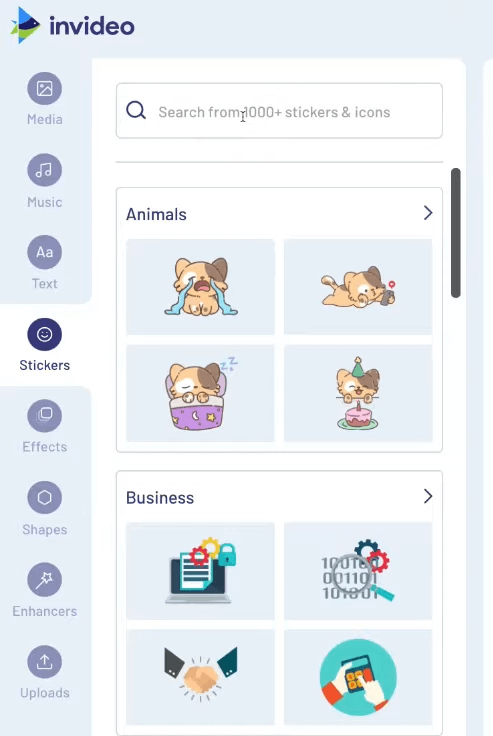 These are basically elements we can find particular elements that we're after so there are so many elements and stock media videos and photos that you can use in your video.
You can also change the transitions, the animations, you really have unlimited options for your own customizations.
If you want to review the scene just click "play scene" and that's going to show you that particular scene.
5. Download Video
Once you're happy with it then all you need to do is click "export".
Then you just have to wait for about one to two minutes for the video to render and then you'll be able to download the video and you can add that to any social media channel.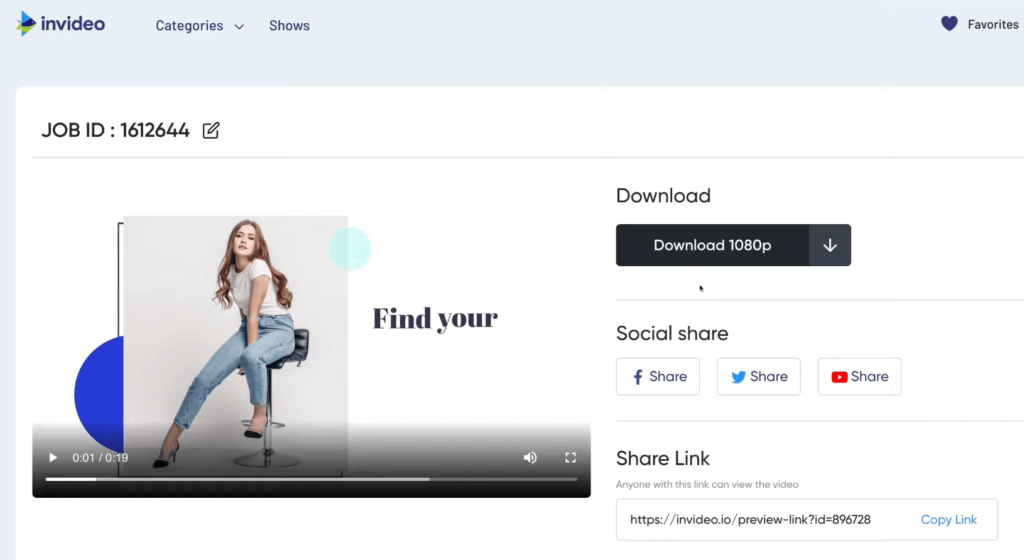 You can upload it to Facebook LinkedIn Instagram, Youtube, TikTok whatever social media channel that you focus on that you want to create video ads for.
AI Video Ad Creation Final Words
You now know how to create video ads with AI in minutes.
So remember just choose your pre-made template and change all the different elements and customize it the way that you like or build your video from scratch.
Very straightforward and simple to create your own video ads.
And that is it for today's AI video ads creation tutorial. I hope I've inspired you to get started with AI video marketing to create engaging video content.