Today I'm going to show the best text to video software that will allow you to convert text to videos in minutes.
Let's get started.
1. Pictory
Hands down Pictory is one of the best text to video generators available in the market.
Pictory is an AI video maker that combines text and video to create powerful social media videos.
Pictory offers tools like:
Article to video
Script to video
Visual to video
Edit videos with voice using text

Pictory allows you to turn text into a video by adding text or pasting the URL of an entire article.
The video creation process is extremely easy.
You can simply copy and paste the text you want to convert into the window, adjust the preferred settings and Pictory will automatically create a video. Pictory allows you to select a few lines from an article so you only include the most important content in your videos.
It allows you to add your own voiceover or you can select from dozens of AI voices.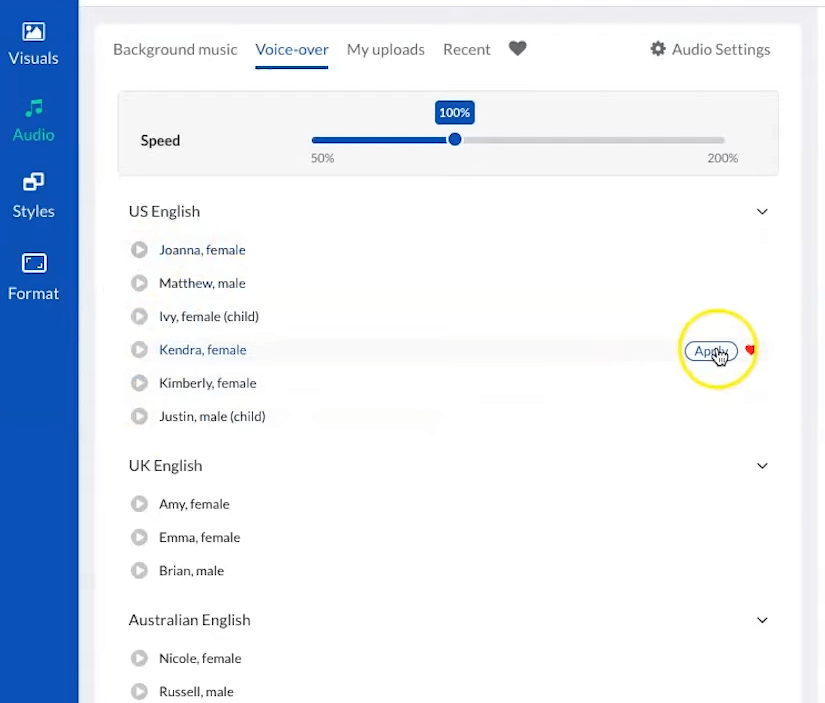 It has a library of premade transitions and animations that are designed for social media sharing. You can quickly preview and pick the one that matches your video and then add it to your project.
It also allows you to automatically remove filler words so you don't have to edit your article or script.
You can also learn how to do unique edits by following Pictory's online tutorials. These include adding titles, captions, animations, and more.
Pictory generates high-quality videos that are great for sharing on various social media platforms including Instagram, Facebook, Linkedin, and YouTube channels.
Pictory Pricing
Free Trial – $0/month
Standard – $19/month
Premium – $39/month
Enterprise – custom pricing
2. InVideo
The next text to video converter is InVideo which is one of the best Vidnami alternatives that can turn any article into a high-quality video all through your browser.
It uses natural language processing and machine learning to understand the articles you want to be converted into a video.
What makes InVideo stands out among other video generators is a huge library of over +4,000 templates.

Like Pictory, InVideo works by simply pasting the URL of an article or inserting words from the article.
The other great features of InVideo are AI dynamic background videos, GIFs made from any video or image, logos and texts animated in videos, emojis in videos, hand-drawn graphics inserted into the video.
The only downside is that InVideo can take time to master, but once you get the hang of it you can create videos in minutes.
InVideo Pricing
Free plan – $0/month
Business plan – $30/month
Unlimited plan – $60/month
InVideo offers our readers a 25% off discount so you can take advantage of this offer if you decide to upgrade to one of the paid plans.
3. Lumen5
Lumen5 is an AI-based video creation tool that creates videos for both businesses and individuals. With this tool, you can create videos that are much shorter than the competition.
Lumen5 has the option to add music, images, and other media assets which can be helpful if you require it for your project.
They have very nice looking video templates.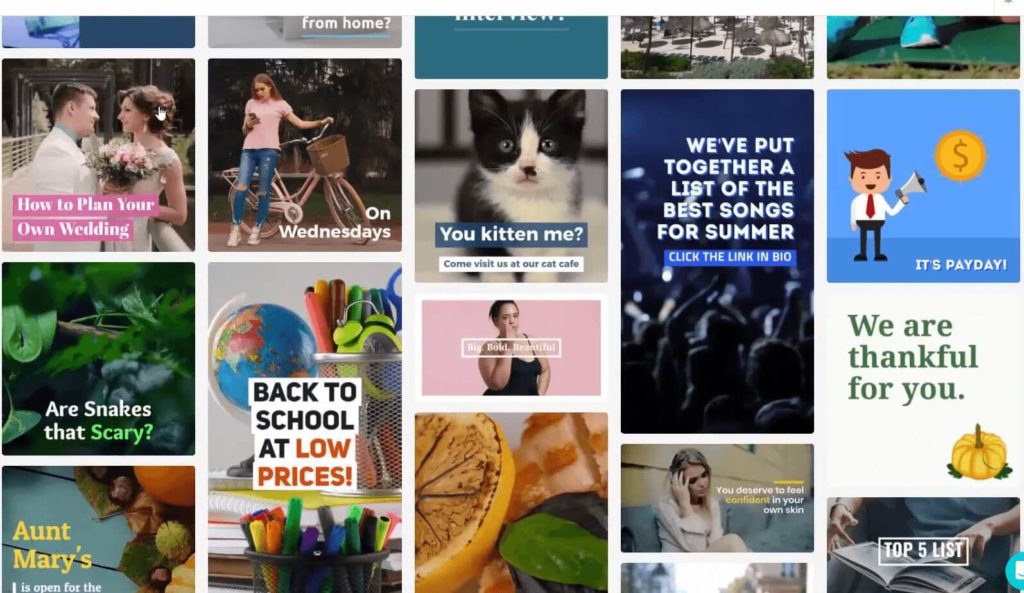 The big downside of this tool is that with Lumen5 you cannot make a video longer than 5 minutes so if you want to create longer videos for YouTube you'll be better off with Pictory or InVideo.
Also, the Lumen5 AI many times cannot match images with the text.
Lumen5 Pricing
Community – $0/month
Creator – $15/month
Premium – $79/month
Business – $199/month
Enterprise – custom pricing
4. Synthesia AI
Synthesia is an AI-powered video maker that creates videos for both businesses and individuals. It enables you to create a video from a text in over 50 languages.
It offers many very unique features.
Text to video
Custom avatars
Multi slides videos
Audio uploads
And more.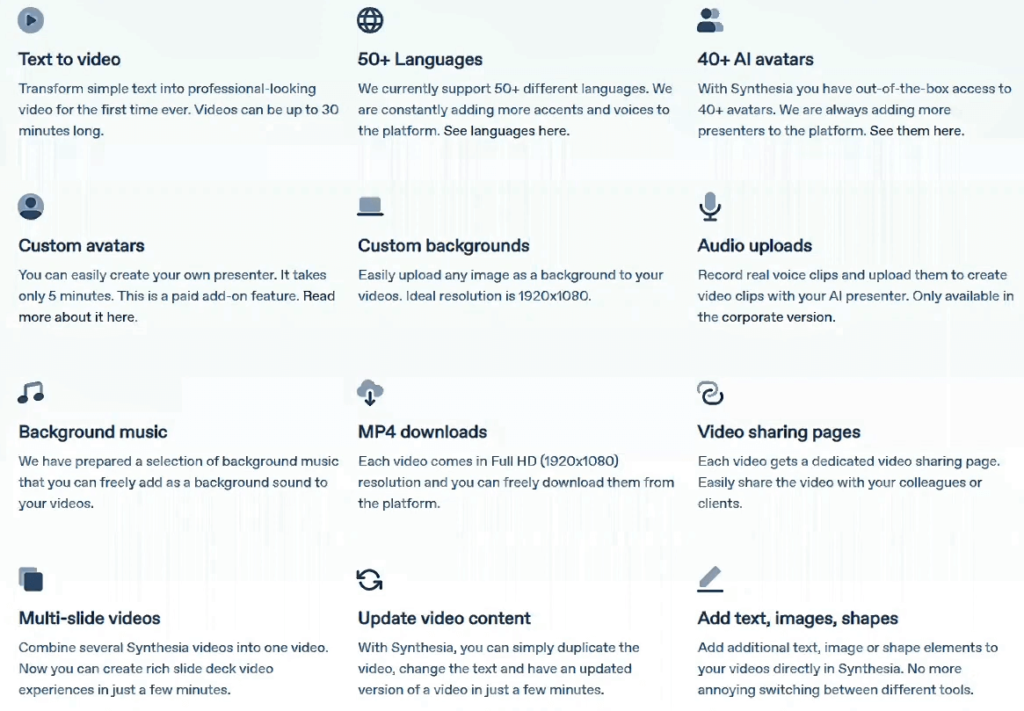 What's cool, they have computer-generated avatars that you can use on your video sales pages instead of recording a person talking on-screen.
You can choose from over 40 AI avatars but you can also create your own if you want.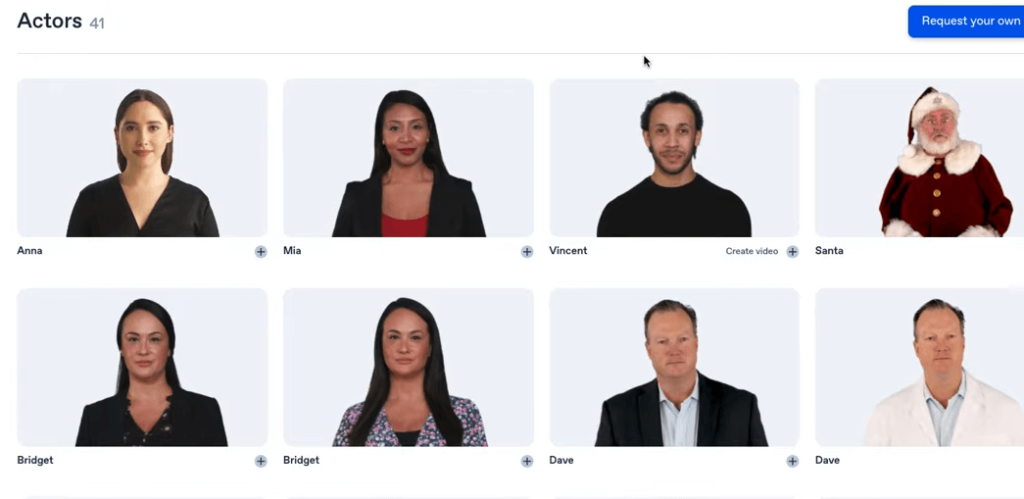 When you choose your avatar, you can just enter your text and the AI will create a video for you.
Besides that, Synthesia can also personalize that video so you can have that avatar saying the name of your client, the name of the business, and things like that.
Synthesia AI Pricing
Personal – $30/month
Corporate – custom pricing
Synthesia offers a completely free trial to our readers.
5. Wave Video
Wave Video is an AI video maker that allows you to create professional videos from images, video clips, and text. It supports a variety of video formats including mp4, MOV, Flv, and 3gp.
Wave Video allows you to turn text into a video and make your own video from images and video clips.
You can simply insert a link to your article or paste the text in the given area to get an AI-generated video from your text.
For all the text and scene changes you make, Wave Video will adjust the speed, transition effects, and timing of related texts to automatically produce a professional-looking video output for you.
After that, you may change and personalize the video's appearance and feel, change text, and even add your logo.
The app also features a template library that you can choose from for your videos.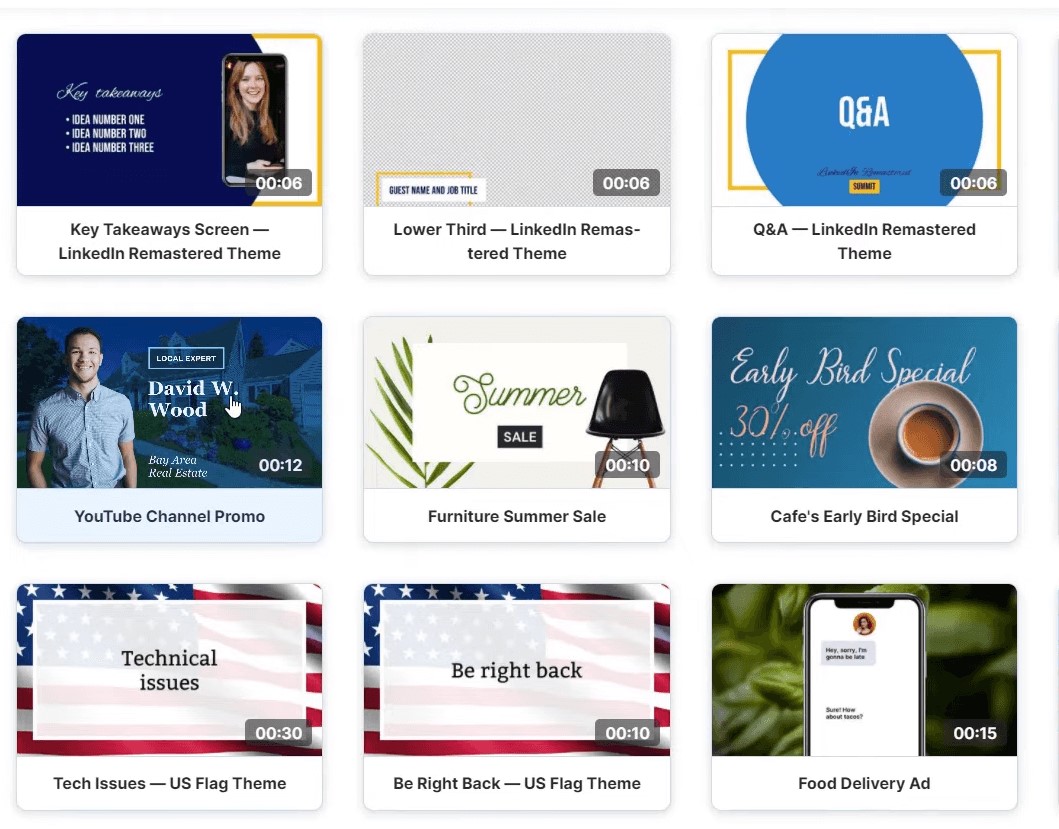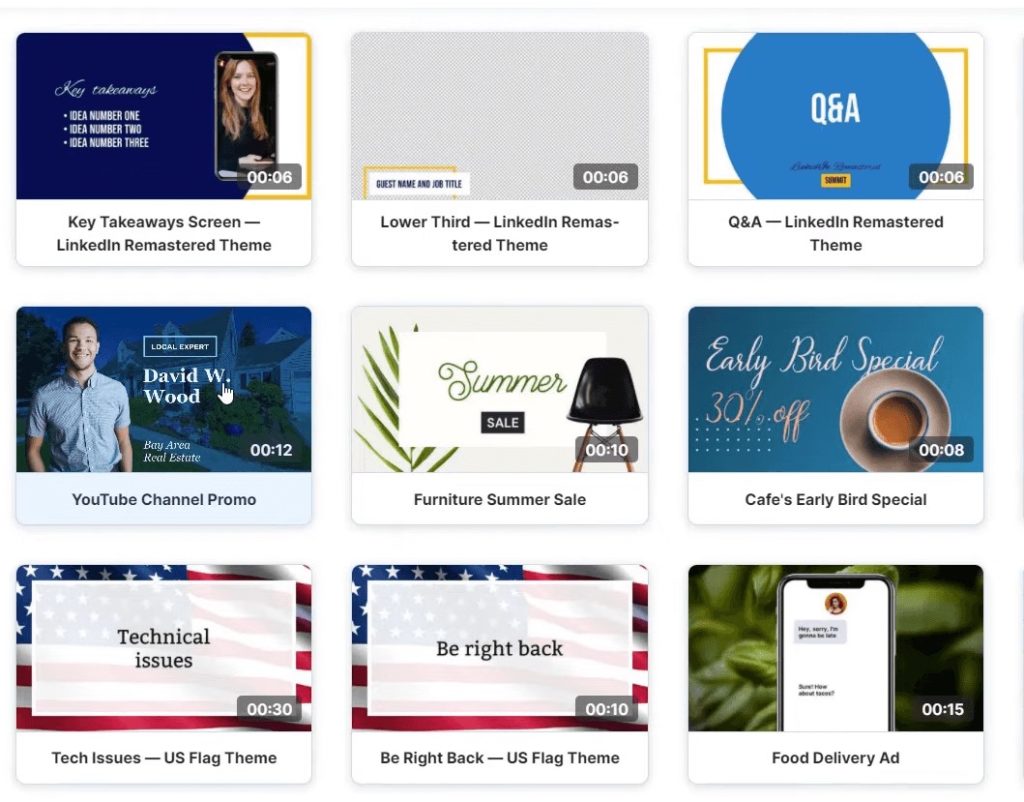 This is done by selecting a pre-made project with related images for easy video creation.
In addition, there is a text-to-speech option where you can choose from dozens of different computer-generated voices.
But the best part about Wave Video is that they enable you to host your videos on the platform and create landing pages all within one software.
Wave Video Pricing
Free plan – $0/month
Creator plan – $24/month
Business plan – $48/month
Wave Video offers our readers a 40% discount for all plans.
Best Text To Video Generators Wrapping Up
These are just some of the best text-to-video generators on the market today.
With all of these tools, you can easily create YouTube videos even without showing your face.
I hope it can help you choose the right video converter for you.