We researched and compiled the most complete list of AI email marketing tools for automation, personalization, cold outreach, and writing engaging email copy.
Best AI Email Marketing Software Tools in 2023
1. ActiveCampaign – Best AI email automation platform overall
2. GetResponse – Best free AI email marketing software
3. HubSpot – Best enterprise solution
4. Reply.io – Best AI cold email outreach software
5. Omnisend – Best AI-based email marketing platform for eCommerce
6. Encharge – Best email automation tool for SaaS business
7. BeeFree – Best email design software
Email marketing, with its unrivaled ability to reach and engage with customers on their turf, has been the most effective marketing strategy for businesses of all sizes. It's cheap, fast, and easy to set up, and it provides a high return on investment (ROI).
In fact, email marketing delivers a better ROI than many other marketing channels such as social media and influencer marketing.
However, with so much focus on personalization and customization, staying current can be difficult. Now, businesses have the ability to utilize AI in email marketing to deliver customized content that resonates with customers and make their emails more effective than ever before.
AI technology is changing the marketing landscape and email marketing is no exception.
There are AI marketing tools at your disposal to help you overcome these challenges and make email marketing a breeze.
So, without any further ado, let's dive into the list.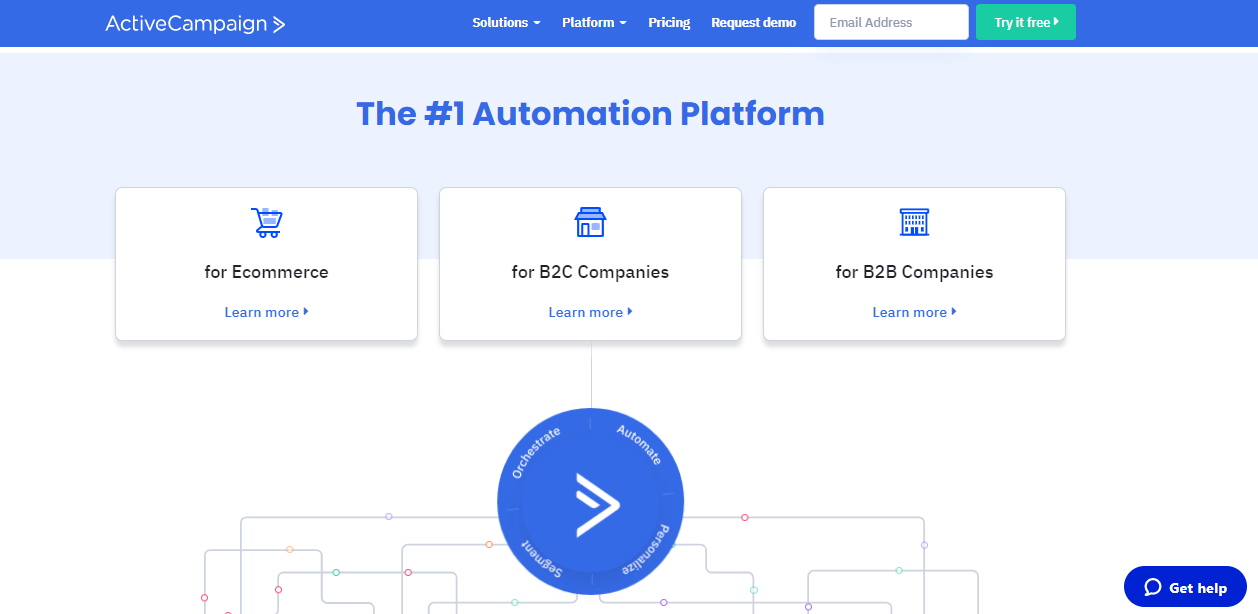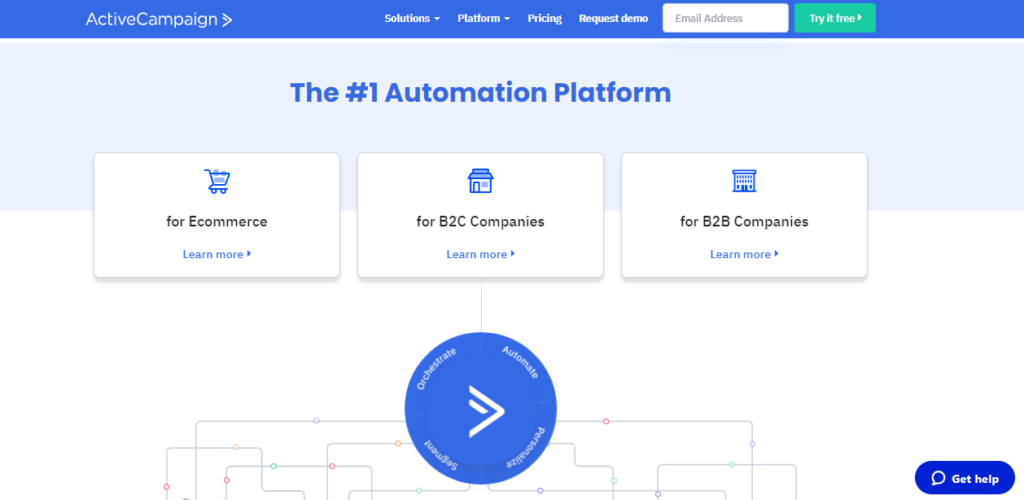 To achieve desired results in today's competitive business environment, businesses need something more than just email marketing software they need help from a comprehensive platform that can engage customers across multiple channels at all stages of their journey.
ActiveCampaign is a powerful customer experience automation platform with over 150,000 customers that can help run multiple marketing tasks from a single platform.
ActiveCampaign aims to help companies automate all aspects of email marketing, landing pages, marketing automation, and CRM all under one system.
ActiveCampaign empowers you with a user-friendly drag-and-drop email marketing automation platform.
With this tool, you can grab different triggers and actions to create an automated workflow that can expand and cover your entire customer life cycle giving you a bird's eye look at all of your automations with a single view.
Triggered emails allow you to automatically send communication based on different events of your leads in the business cycle including site visits, purchases, or other engagements.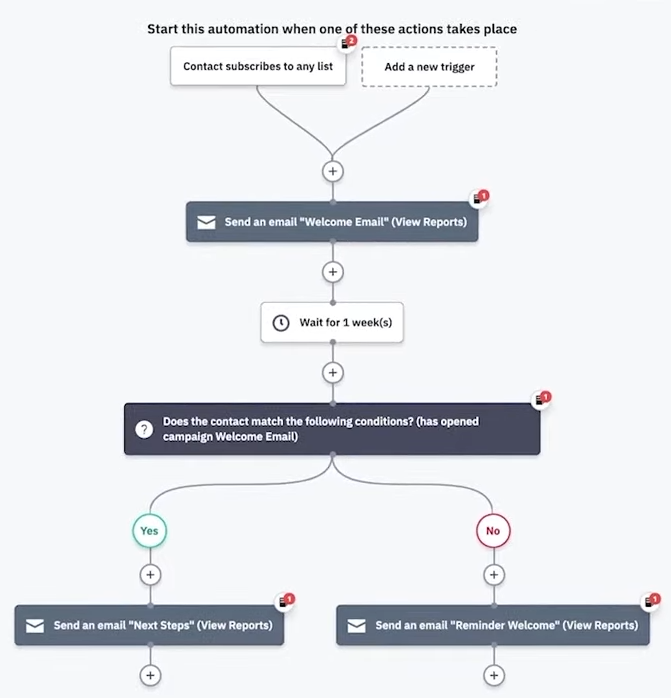 Customizing dynamic content and segmenting your audience feature allows you to populate your email campaigns with the information your customers want.
There are also lots of configurable automation templates such as:
Welcome Series
After Purchase Follow Up
Abandoned Cart Reminder
Opt-in Incentive Delivery Email
7-Day Drip Series
Store Contact Last Engaged Date
Send New Blog Posts
Pre-Webinar Reminder Drip & Post-Webinar Follow Up
The platform is available as a web-based solution via Windows, Mac, or Linux and on mobile devices with either IOS or Android.
One of the strongest pros of ActiveCampaign is the ease of use, specifically the drag-and-drop automation platform.
And with onboarding for new customers and high-level support, ActiveCampaign AI email marketing software is designed to scale up along with your company.
ActiveCampaign Pricing
Lite plan – starting at $15/month
Plus plan – starting at $70/month
Professional plan – starting at $187/month
Enterprise plan – starting at $323/month
▶ Start ActiveCampaign 14 Day Free Trial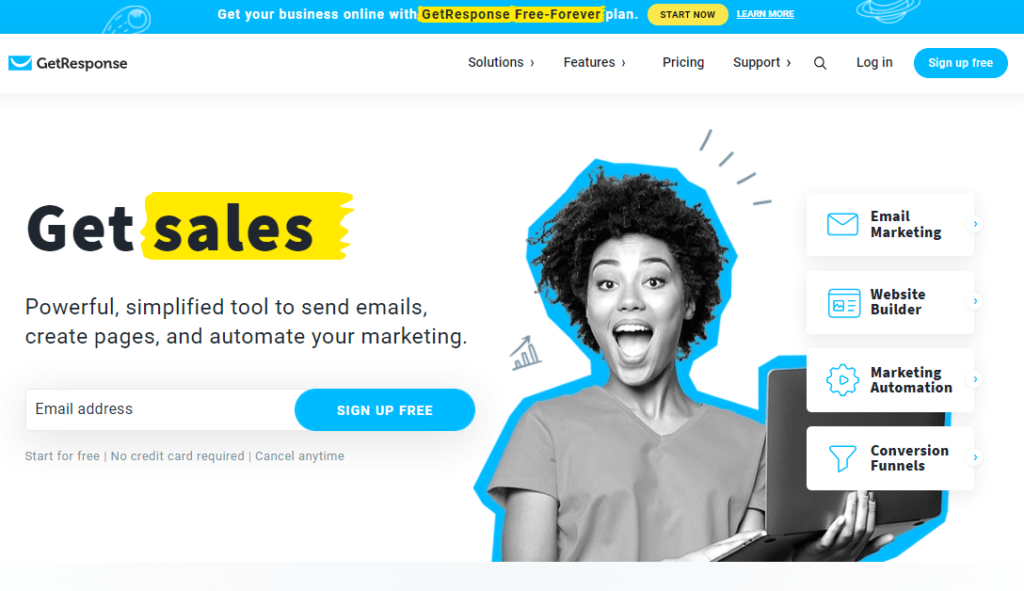 GetResponse is one of the most complete email marketing platforms powered by AI technology that lets you craft custom emails based on individual customers' needs, wants, likes, dislikes, and behaviors.
It has everything you need to run successful marketing campaigns from start to finish.
Whether it's to send personalized emails based on user behavior, retargeting customers who haven't opened your previous campaign, or automating follow-up sequences – GetResponse does it all effortlessly.
With its customized email campaign builder, GetResponse makes it super easy to create personalized email marketing automation campaigns that will keep your subscribers coming back for more.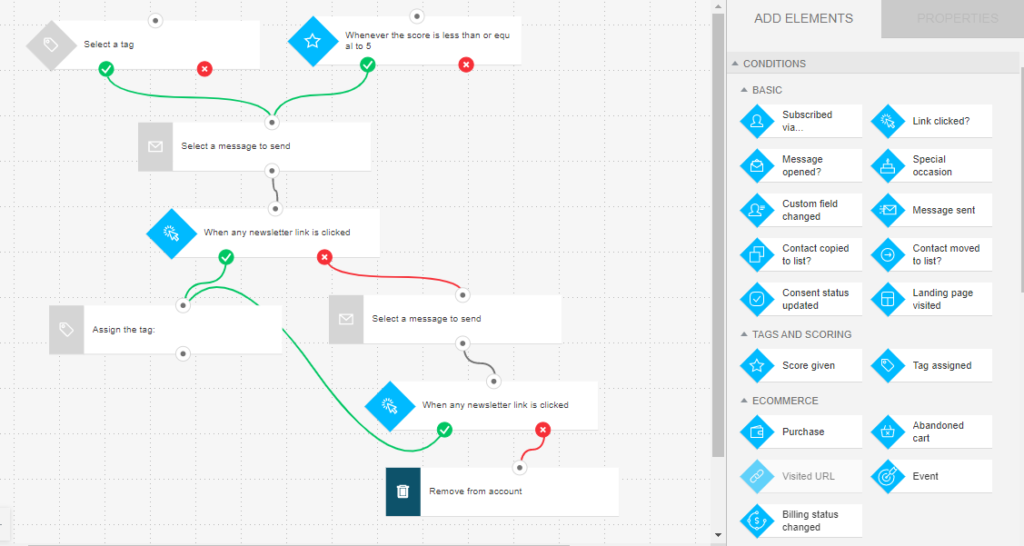 In fact, its AI marketing automation tool even lets you create automated follow-up sequences using scheduled broadcasts, tracks subscriber activity using real-time analytics reports, personalizes each message with merge tags, and automates lead generation processes through dynamic text insertion tags.
With its advanced features like A/B testing and web analytics integration, it's no wonder that over 2 million businesses worldwide trust their marketing campaigns to GetResponse.
But that's not all; GetResponse integrates seamlessly with 100+ industry-leading apps, including Facebook, Google Analytics, Twitter, and Instagram, enabling you to easily cross-promote products across channels.
What's more? The platform offers built-in SMS capability (which is useful for B2C and B2B enterprises) through which marketers can send group texts in over 160 countries worldwide.
Apart from text messages, GetResponse also allows users to create a sales funnel with its automated sales funnel creator called GetResponse Conversion Funnel.
Additionally, suppose you're a fan of social media marketing but are reluctant to build yet another audience there (who isn't?). In that case, GetResponse makes it easy to set up automated social media posts without leaving your inbox.
Best of all?
GetResponse offers a completely free plan and there are no setup fees (unless you need some technical assistance) or long-term contracts required – they don't lock you into anything.
Overall, GetResponse is an excellent way to automate multi-channel campaigns while boosting conversion rates and driving business growth.
GetResponse Pricing
Free up to 500 contacts,
Basic plan allows you to manage 1000 contacts for $12.3/month
Plus gets you all features with 1000 contacts for $40.18/month
Professional starts at $81.18/month with support for unlimited automation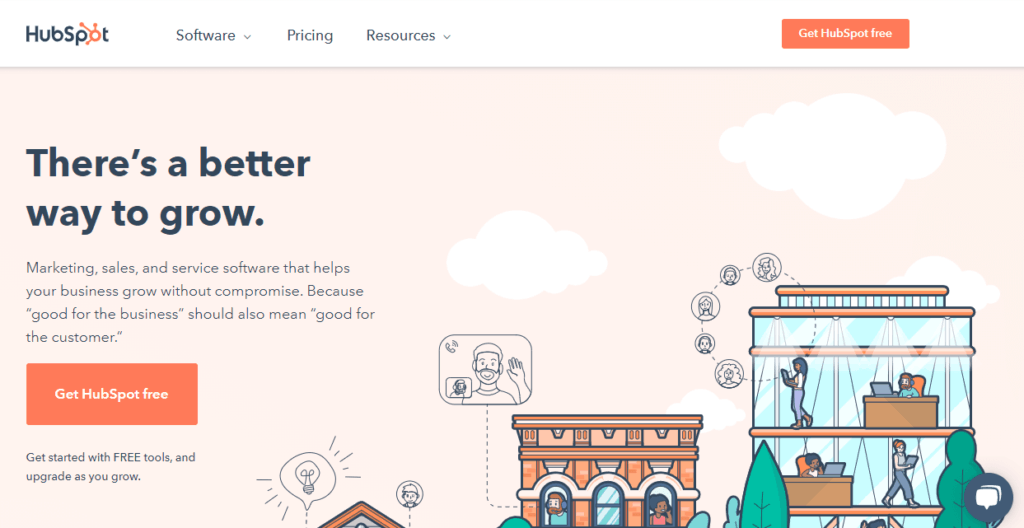 HubSpot is one of the world's leading providers of inbound marketing software. The company offers an all-in-one sales and marketing platform that includes CRM software, CMS, landing pages, chatbots, social media management, and everything in between.
HubSpot's platform is used by more than 158,000 customers across more than 120 countries.
This platform includes AI email marketing features that can help businesses to improve their sales and marketing efforts.
HubSpot Sales Hub is designed to help sales reps increase conversions and close more deals, while HubSpot Marketing Hub enables businesses to easily create, send, and track email campaigns with little to no help from IT or developers.
HubSpot is constantly updating its features and making sure that its platform is the best in the industry. The company also has a great customer service team that is always available to help businesses get started and answer any questions.
The company has won numerous awards, including being named Gartner Peer Insights Customers' Choice for CRM Lead Management.
Hubspot CRM Pricing
HubSpot offers a free plan and the paid pricing plans range from $45 to $3,200.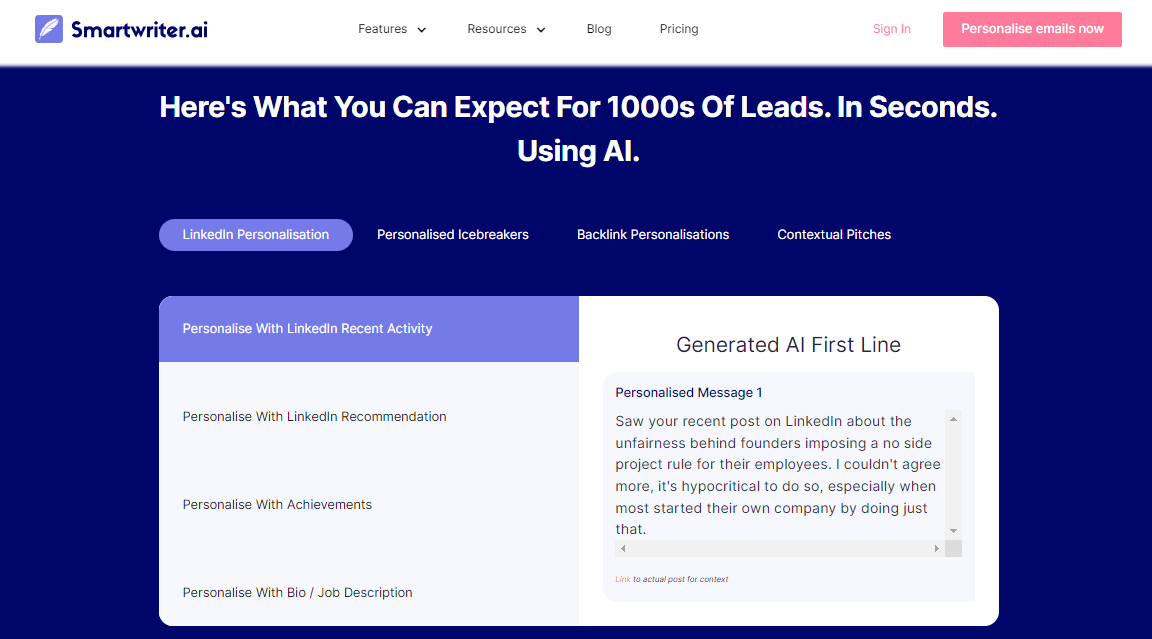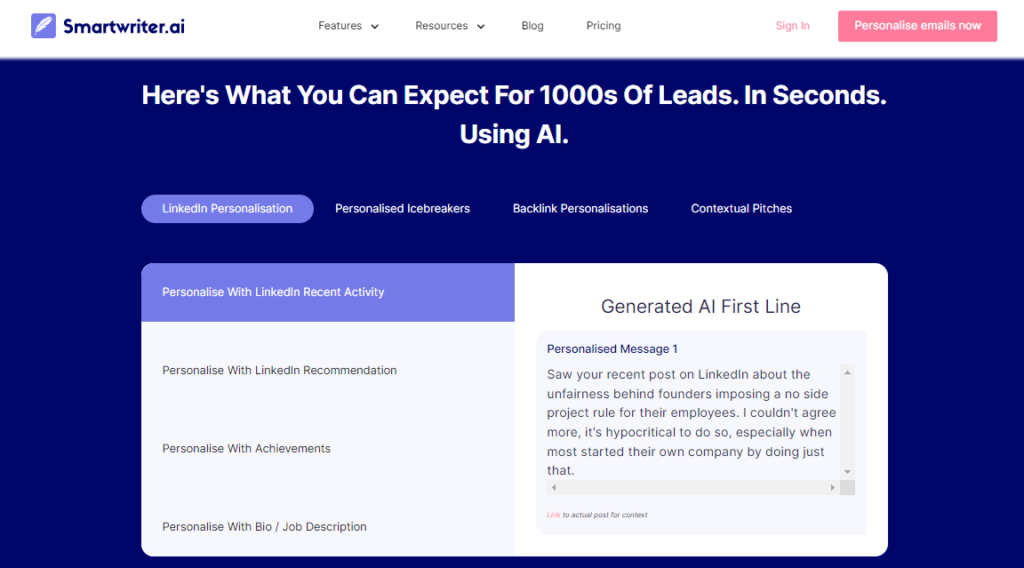 How would you like to create laser-targeted cold emails at scale that actually get responses? If you tried reaching out to your prospects one by one, coming up with a copy for each person then you should check out SmartWriter.
Powered by AI technology, SmartWriter is one of the best AI-powered email personalization solution that will help you automate your entire outreach process by creating hyper-personalized cold emails without doing any prospecting or research.
In addition, SmartWriter offers many different unique cold outreach tools such as:
Personalized icebreaker generator
Personalized Linkedin outreach
Personalized Google review icebreaker generator
Deep enrichment
Email verification
Automated SEO backlink outreach
Besides that, with SmartWriter you can generate copy for social media, blog copy, e-commerce, and more.
But what makes SmartWriter stands out among other cold outreach tools is that it searches for articles, podcasts, interviews, medium blogs, and over 40 more data sources to create unique contextual messages that will help you stand out in your prospect email inbox whether you're in B2B, Saas, or SEO specialist.
💡 Note
See the most complete list of the best AI SEO tools that will help you win in this competitive industry.
SmartWriter Pricing
Basic plan – $59 PM
Popular plan – $149 PM
Pro plan – $359 PM
▶ Start SmartWriter 7 Day Free Trial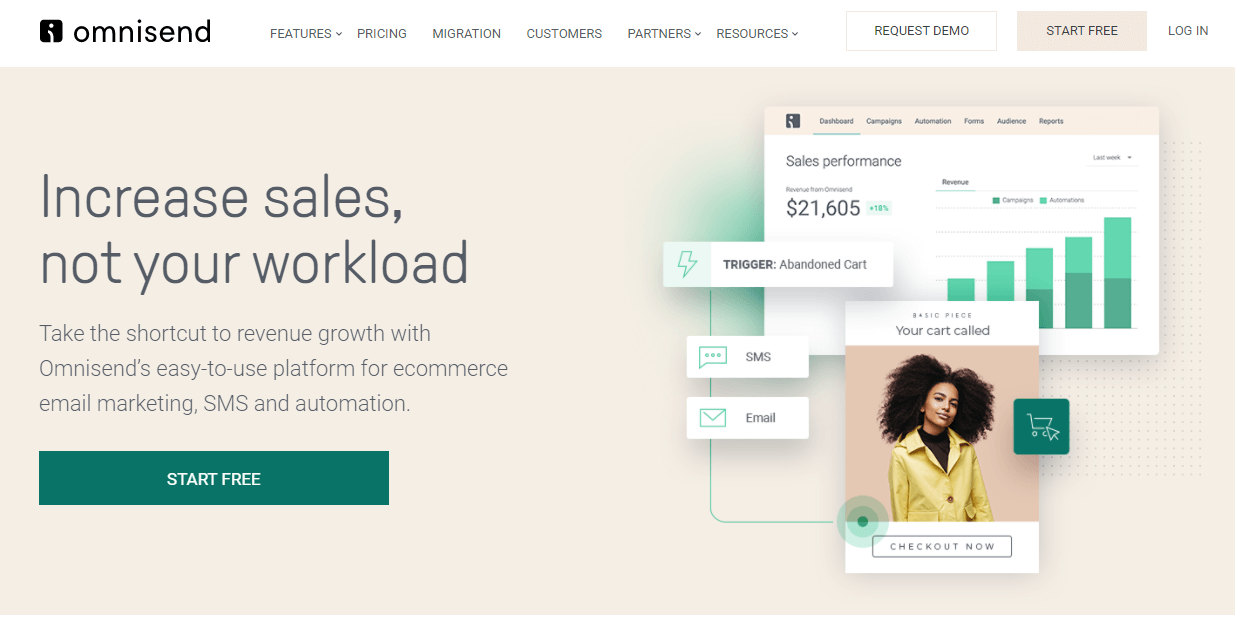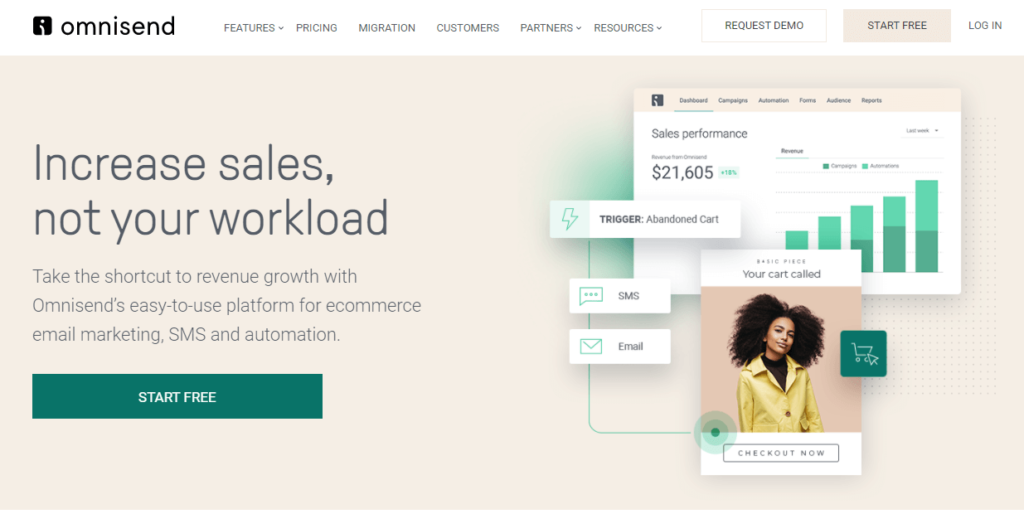 In e-commerce building relationships is an essential factor to success. In today's world, email marketing alone might not enough to connect with your shoppers on a regular basis and move them down your sales funnel toward making a purchase.
This is where Omnisend comes in.
Omnisend is one of the best AI email marketing tools for e-commerce that offers an array of powerful marketing automation functionalities to create, send and track your clients with its robust CRM system.
The platform comes with an intuitive drag-and-drop editor, which allows you to create email automation, opt-in forms, and email templates.
Omnisend also provides multiple integrations with the most popular e-commerce platforms, including Shopify, WooCommerce, Magento, and more.
Read more about this eCommerce email marketing software in this Omnisend review.
Omnisend Pricing
Free – starting at $0/month
Standard –starting at $16/month
Pro – starting at $59/month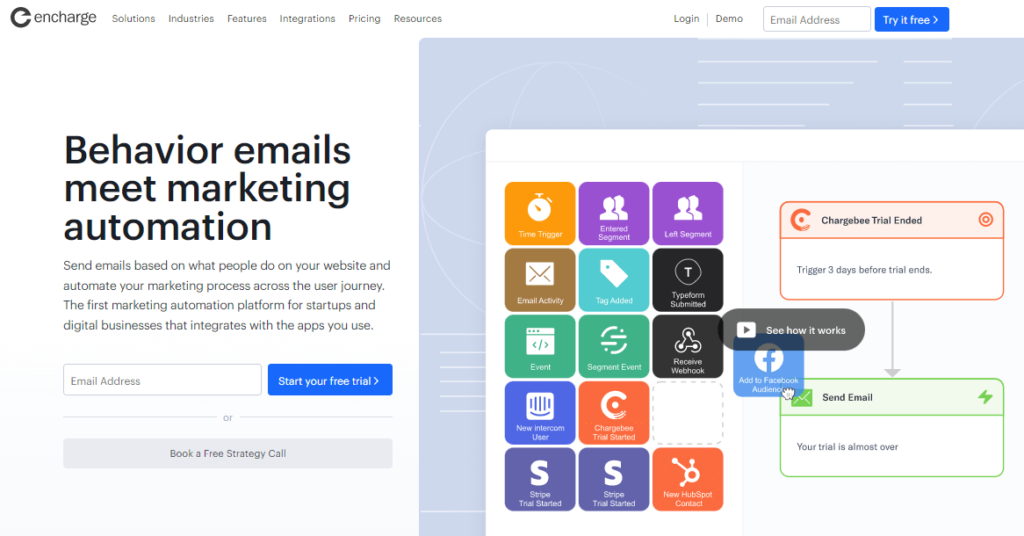 If would you like to get more leads and customers for your SaaS business by sending personalized emails at the right time based on what people do on your website, then you should take a look at Encharge.
Encharge is an AI email automation platform that helps you automate your sales and customer support workflow, create beautiful email templates, and send highly personalized emails in seconds.
Encharge seamlessly integrates with all CRM systems including HubSpot, Salesforce, Zendesk, as well as many other digital marketing tools like Zapier, Slack, Intercom, Twilio, and more.
And what makes Encharge one of the best email marketing software for SaaS businesses are the done for you automation templates where you can find a lot of triggers like trial start date, trial, end date, and more.
You can read more in this Encharge review.
Encharge Pricing
Encharge pricing range from $49 – $999/month
▶ Try Encharge For Free (No Credit Card Required)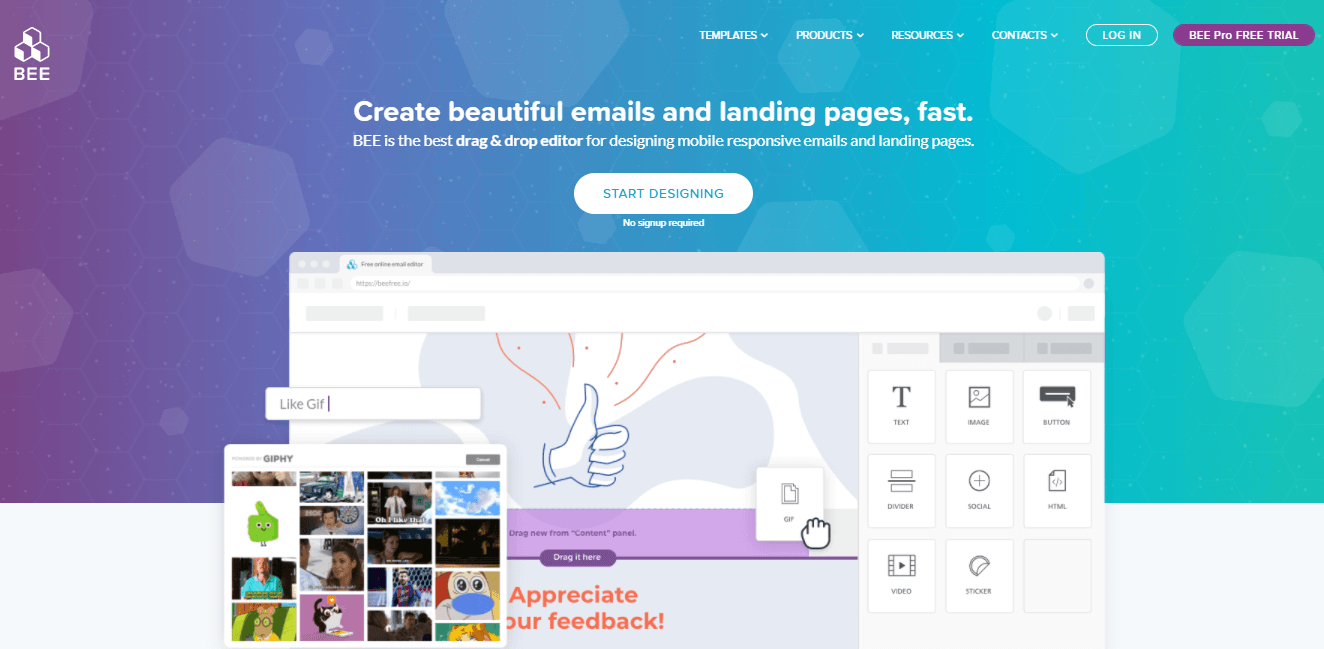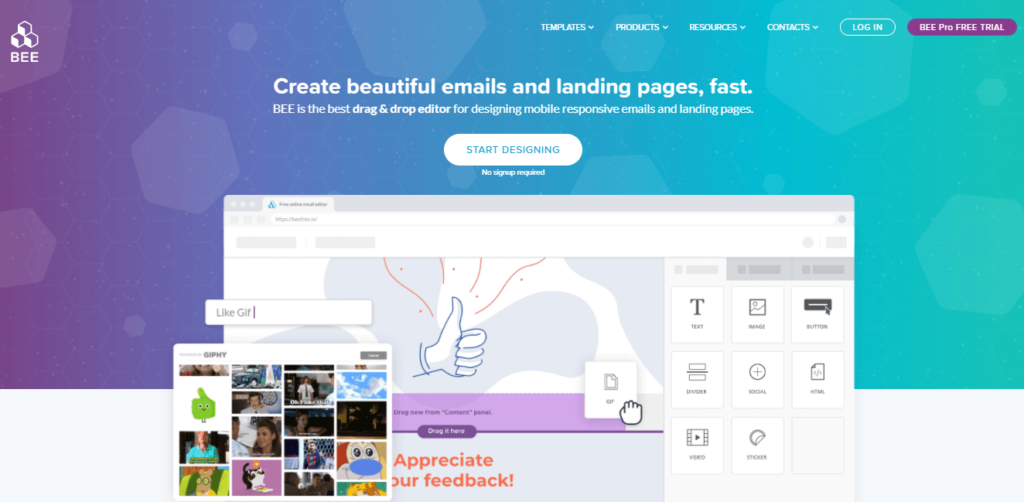 Overcome all obstacles standing between you and effective email templates that don't require coding or creative design skills.
Because we all know how time-consuming it is to make gorgeous-looking HTML emails when we lack even basic design skills or need to create dozens of similar templates for nearing holiday seasons, right?
What's more, nowadays, getting your message across successfully has never been harder because inboxes are being flooded by hundreds of similar messages on a daily basis.
Thankfully though, there's no reason why you should miss out on highly effective communication strategies when it comes to simple things like creating great-looking email newsletters or landing pages (like promotion offers) simply because you don't want to invest in lengthy learning processes just for some cool tricks.
With BeeFree, achieving both – faster turnaround times and professional results has never been easier.
Boasting an intuitive drag & drop editor and one-click integration tools with push-to-email service providers, BEE helps you build powerful online marketing campaigns without having to manually set up APIs, authentication, and other technical stuff.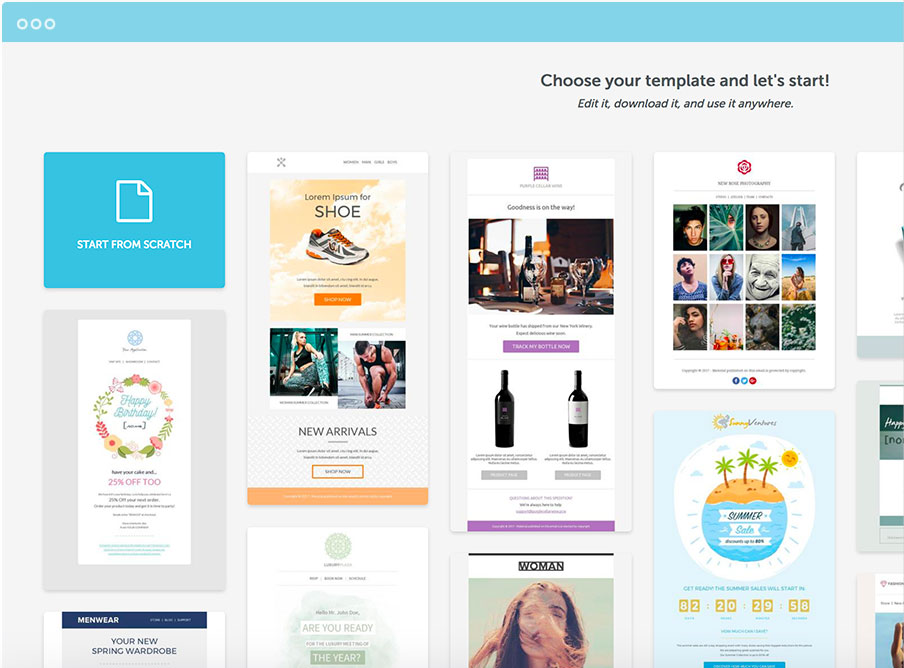 All these seem like daunting tasks, but surprisingly BEE makes automating communications as easy as pie so businesses can master multi-channel communications for better sales conversion rates than ever before.
Read more about this email design software in this BEE review.
BeeFree Pricing
BeeFree gets you lifetime access to the lite editor
Freelancer plan starts at $15
$30 PM for Team plan
And finally for the Agency plan, be ready to shed $120 per month
▶ Try BeeFree.io For Free (No Credit Card Required)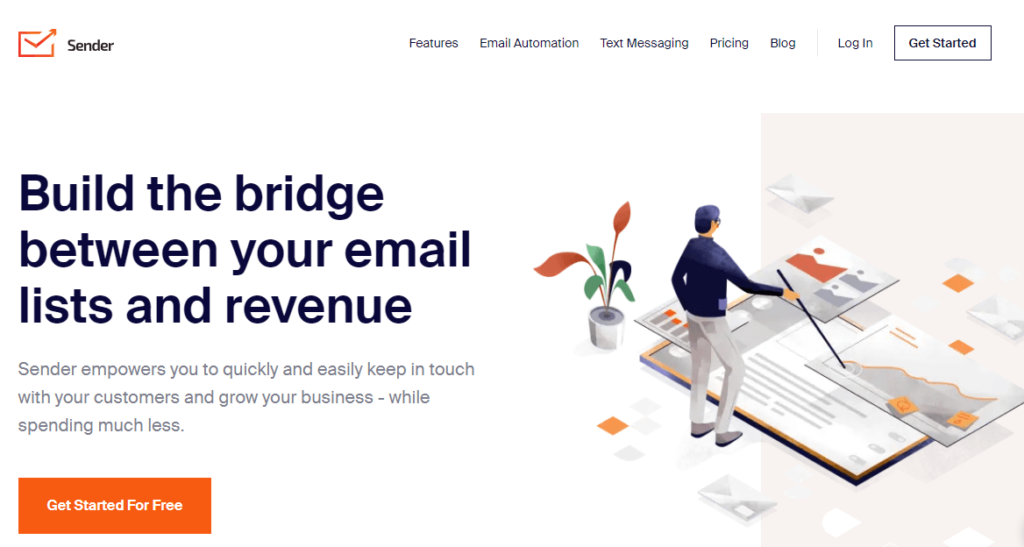 Emails are often lost in a sea of other things that flood our inboxes every day, but all marketers can agree on one thing: those who reply to emails drive more revenue than any other marketing channel.
That's why there's no surprise in seeing top brands providing their customers with added value by turning their communication strategy into one-on-one marketing tools using automated messages (aka, autoresponders). But as simple as it may sound, actually achieving such a feat isn't easy at all.
Sender.net, with its market-oriented functionality, is designed to help businesses achieve exactly that.
This software gives you an edge over competitors because it makes sure each message has high deliverability rates while delivering significant ROI for your inbound traffic—effectively turning invisible traffic into gold through personalization and automation.
By continuously monitoring subscriber behaviors, including click activity, page interaction times, and bounce rates, we keep learning what kind of content drives them to visit websites or open certain emails while passing relevant data to your CRM system so we can make better suggestions when sending out fresh newsletters or drip campaign updates based on previous customer behavior patterns.
Further boasting an impressive drag-and-drop email builder along with 100's of professionally designed templates and AI-powered email automation, Sender.net helps you work smarter, not harder. It even features one-click integration with WordPress, and most of all with Zapier, thus giving you complete control over how content gets distributed to your precious contacts.
Sender.net Pricing
Free – $0/month
Standard – starting at $15/month
Professional – starting at $70/month
Enterprise – custom pricing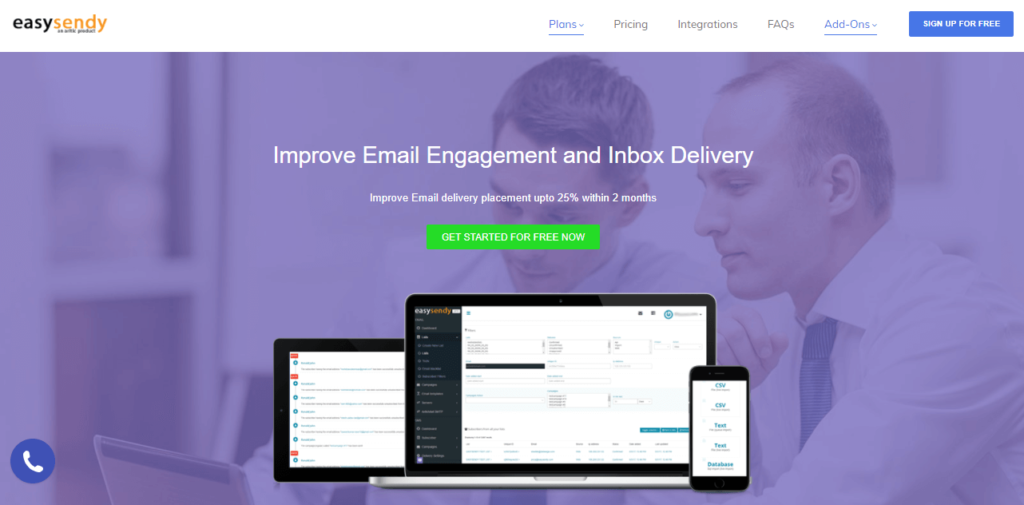 EasySendy is a powerful, AI-powered software program created by Dataaegis. The platform is designed to boost your engagement rates, ensure better inbox delivery, and make you look good; in front of your subscribers.
Using real-time data from your existing databases and business intel sources, such as Google Analytics reports and geo-targeting features from Facebook Ads/Pages insights tool, EasySendy helps you craft tailor-made emails that resonate well with targeted users.
Its dynamic segmentation engine goes even further by using advanced machine learning algorithms to create message variations based on customers' buying habits.
What's more? This software also makes it easy for you to identify new leads who haven't responded yet while letting your current subscribers know about newly introduced products through automated drip campaigns.
Overall, it's a great time-saving partner for anyone working in digital commerce or eCommerce who wants to nurture their subscriber lists without spending hours writing elaborate content every day.
From behavior-based automation to multi-delivery server routing, it has everything to transform your typical marketing process into something amazing.
EasySendy Pricing
$19 PM for 10K subscribers with 5 emails per second,
$59 PM for 100K subscribers with a limit of 15 emails per second,
$89 PM for 150K subscribers with 30 emails per second,
$119 PM for 200K subscribers with 30 emails per second,
Finally, $349 for 1 million subscribers with 30 emails per seconds
Do they actually make lives easier for marketers who are looking to build effective multi-channel marketing campaigns? In short, yes.
Reply.io is a multi-channel AI lead generation software that automates the engagement process and enables the scalability of public outreach efforts.
With this tool, you can combine emails, LinkedIn, SMS messages, calls, and even WhatsApp messages into a single multichannel sequence, then generate and complete tasks to reach your prospects wherever they are.
Moreover, Reply.io allows users to create personalized content based on contact information collected via CRM tools or social media profiles (this feature is becoming increasingly popular as customers expect nothing less from brands than attentive, personalized services).
No matter what kinds of campaign tools you're using, you should always start with customer profiling and then layer your audience, so each prospect receives offers tailored according to their specific needs.
With segmentation comes great power, so be sure that you set up your business-to-business strategy accordingly—just remember not to treat every prospect equally!
Individual plan starts at $70 PM
Business plan starts at $90 PM per user
Unlimited plan that gets you everything Reply.io has to offer starts at $120 PM
▶ Start Reply.io 14 Day Free Trial (No Credit Card Required)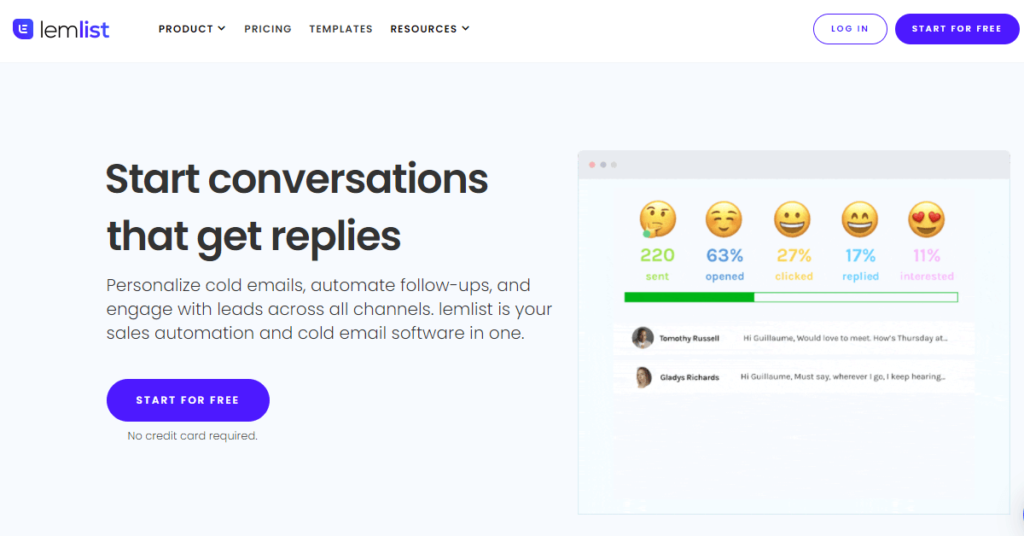 As an email marketer, your job is to engage with potential clients across all online channels from Google to LinkedIn and send cold emails that are tailored to their needs.
But there's more to it than sending a few friendly messages here and there; you need to get creative with your outreach strategies.
Fortunately, Lemlist can help here thanks to its automatic follow-up feature, which allows users to automate follow-ups via email by inserting links within any emails sent by prospects.
This means you don't have to worry about keeping track of open rates; instead, focus on getting top-quality content out on a regular basis so that all incoming links get clicked at least once every few days or so.
It should also be noted that anyone who signs up for your business' mailing list will instantly be added to your branded email drip campaigns based on interests as well as specific actions taken on said prospect's website.
This means more leads from warm lists, which increases ROI significantly when used correctly. And if you're worried about coming off as spammy during social media interactions, don't fret because Lemlist automatically weeds those interactions out during follow-ups too.
Lemlist Pricing
Email warm-up starts at $29 PM
Email outreach begins at $59 PM
$99 is for the ultimate – Sales engagement plan
Another amazing tool that helps you boost open rates and encourage more clicks is Automizy. It's an AI marketing automation platform designed specifically for cold email outreach.
Using a drag-and-drop editor, you can create targeted automated workflows to send personalized emails based on every prospect's interest and behaviour.
With other features such as lead scoring and CRM integration, your business gets unparalleled control over a lead generation in real-time at a fraction of what it would cost you if you were using another platform for bulk emailing purposes.
Read more in this Automizy review.
Automizy Pricing
$9 PM for 200 contacts
$18 for 500 contacts
$29 PM for 1000 contacts
For 3000 contacts, $49 PM will be the fee
$69 for 5000 contacts
$99 is the fee for 8K contacts
$119 PM for 10K contacts
Once you get tired of typing out emails a day in and day out, you might be interested in a service like Smart Assist, which automatically types out emails based on keywords sent by a user.
Simply put, Smart Assist is exactly what it sounds like; an assistant that handles all of your office messaging needs while you do whatever else you want to do with your day.
And yes, it works across multiple programs, including Word and Outlook, so there's no need to mess around with software compatibility issues either!
Using machine-learning, Smart Assist analyzes your emails, reviews its database, and comes up with suitable replies so that each email only requires two clicks – and if you're worried about how your client will perceive automatic responses based on algorithms at first glance, don't fret because every response generated is unique, and tailored to your writing style.
For someone who spends 60% of his/her time on chair typing emails into a computer, Smart Assist seems like a great investment.
Smart Assist Pricing
My Work starts at $4.99 PM
My Team starts at $14.99 PM
My organization starts at $24.99 PM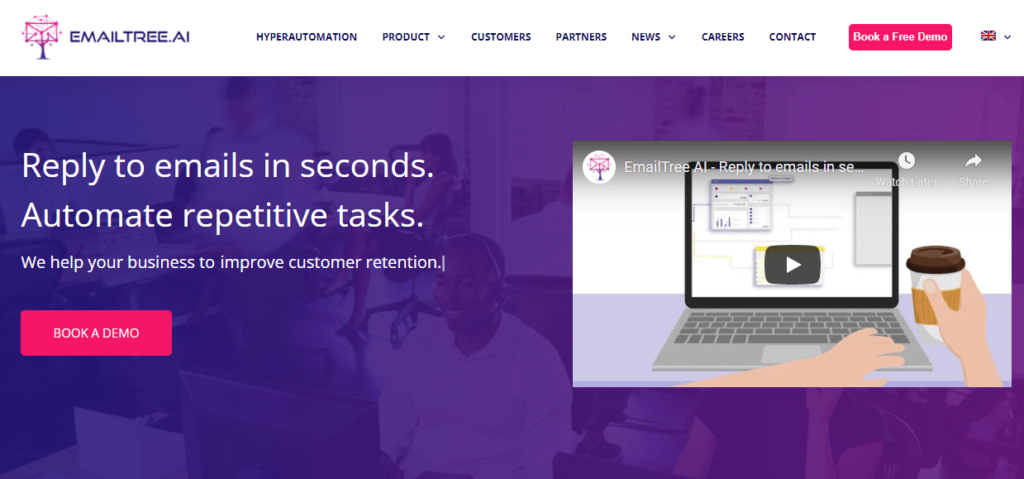 Sometimes customers will have questions or encounter problems in a purchase journey that needs to be resolved immediately and require some form of assistance from a customer service representative.
Well, guess what? You can take customer service beyond your brand's walls by building your own hyper-automated customer service, just like an email conversational chatbot with personalized responses for each and every question that pops up in people's minds.
It isn't easy, but EmailTree's exceptional Artificial Intelligence (AI) powered solution will empower you to find customized answers to customer queries within seconds so you can effectively fix most of their issues without them ever having to pick up a phone.
The best part is that once you onboard all your customer details, they will automatically surface any fresh leads, which can then get entered into sales CRM systems such as Salesforce or Zoho Desk—ensuring greater team productivity while simultaneously improving client satisfaction.
Email Tree Pricing
Pricing is based on personalized needs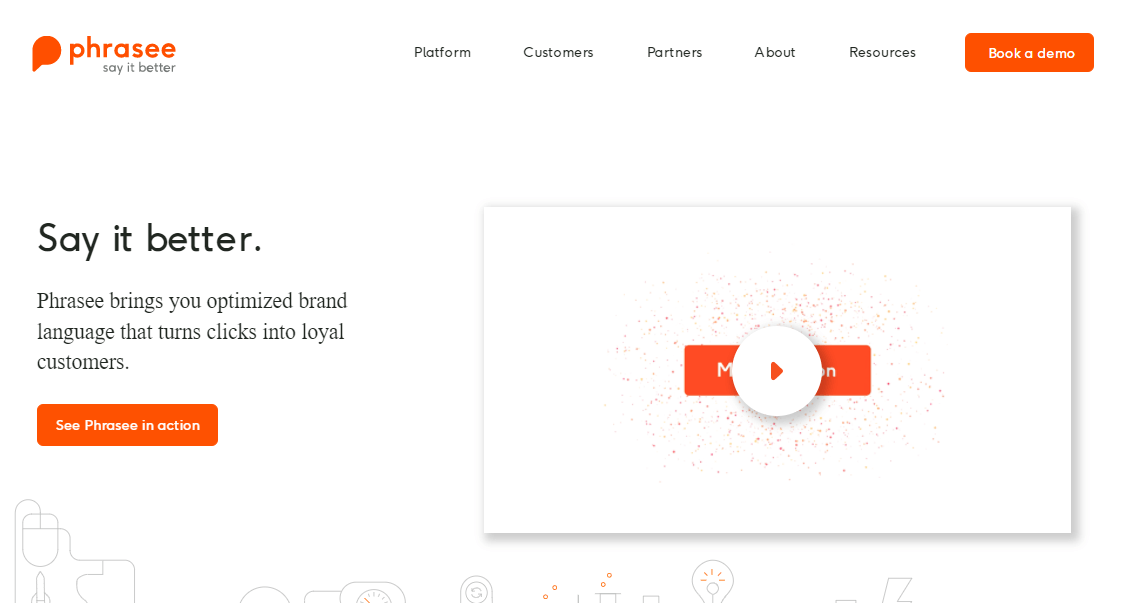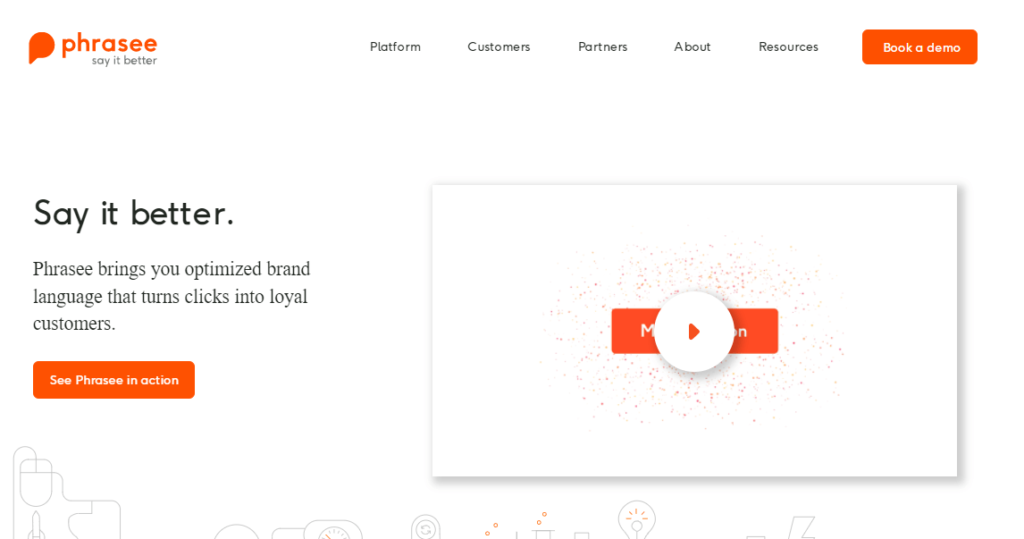 If you are serious about email marketing, then it's time to start focusing on inbound marketing to increase your ROI. But where do you start?
It all begins with content optimization for PPC and SEO purposes but making sure that your brand language is relevant and consistent across platforms takes a lot of work!
Using Google Analytics or even Salesforce data can only get you so far—at some point, market research and experiments with various wording options become necessary.
It's not just finding text that works well; we also need to make sure they align with our overall brand messaging! In order to strike an optimal balance between sales-oriented messaging and quality writing, marketers can leverage advanced artificial intelligence technology from Phrasee.
By providing their customers (mostly B2B businesses) detailed insights into their customer personas and how their brand message resonates with them at different points in the buyer journey, Phrasee equips them with optimized copywriting for every stage of conversions—be it on websites, blogs posts, social media ads or emails.
The end results? An immediate improvement in conversion rates by the fine-tuning tone of voice via AI algorithms for more meaningful conversations between buyers and sellers.
Further featuring real-time optimization that tracks consumer behavior over time, strategic keyword selection based on contextual relevance, and natural language processing, Phrasee brings personalized experience to life by providing actionable information about what users want when they want it.
Phrasee Pricing
Pricing is revealed after you book your initial consultation with the Phrasee team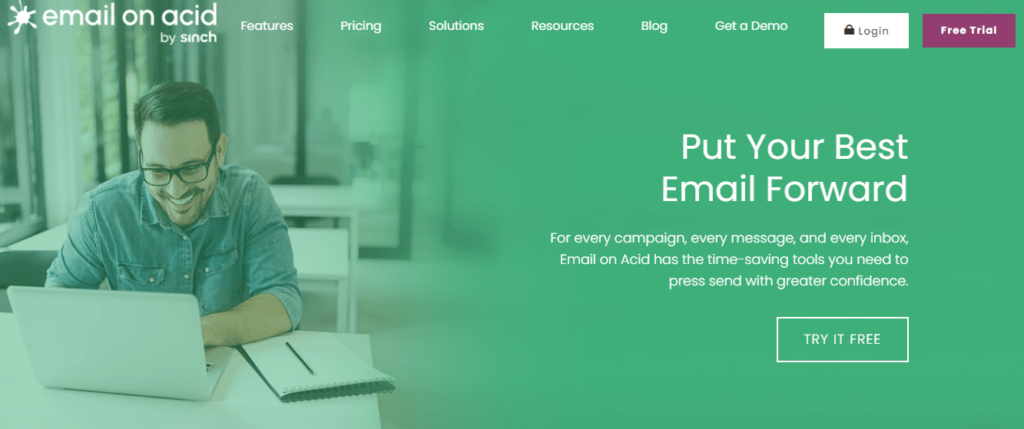 Perhaps the most time-consuming, complicated, and expensive aspect of email marketing is its deployment. Every business has a unique list of templates and workflows to consider while setting up its email campaigns, which means every step can feel like starting from scratch.
But now that's all in your past, thanks to EmailonAcid – an AI platform that uses machine learning algorithms to simplify your emails' pre-deployment checklist by recommending template adjustments based on audience segmentation data that you provide.
Easily test performance with new versions of subject lines, design elements, and even wording before sending them out to customers at scale for a fraction of what traditional A/B testing would cost you.
And once you're ready to start using it, set up any number of checks per template, review recommendations in real-time, and cut down manual work hours across your entire organization without missing anything important.
Whether optimizing opens or clicks rates or balancing lead distribution between reps, EmailonAcid ensures your messaging never misses its mark by giving marketers more control over their email content than ever before.
Emailonacid Pricing
The Basics starts at $86 PM,
Premium plan will cost you $132 PM
Professional plan starts at $499 PM
For enterprise plan, EmailonAcid will quote a custom pricing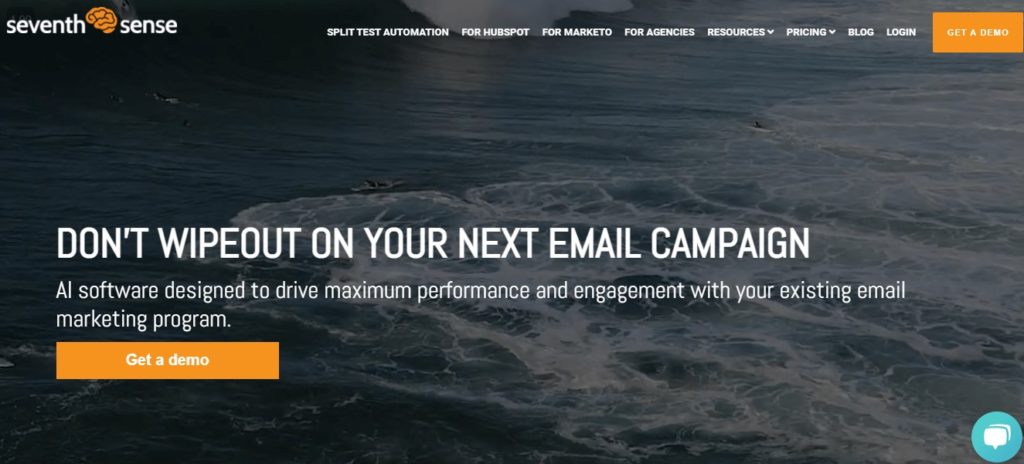 Seventh Sense is a revolutionary email deliverability tool designed to take pressure off marketers' shoulders by eliminating spam issues altogether.
Its machine learning algorithms are constantly on guard detecting fraudsters, automatically removing them from contact lists alongside users who no longer wish to receive promotional updates from you based on their IP address or device type.
To do so, they use an extensive behavioral engine working 24/7 monitoring user behavior patterns to prevent any errors from creeping into your marketing campaign and improve conversion rates.
In addition, they have deep integration capabilities allowing you to merge multiple user data sources (e.g., CRM) from HubSpot and Marketo, thus providing you with one central dashboard where you'll have access to advanced metrics like split test results helping you easily find which of your marketing assets works best when engaged by specific segments or target audience groups.
Overall, the aim of Seventh Sense is to help business owners grow faster by increasing ROI while reducing the manual workload associated with regular email marketing campaigns.
Seventh Sense Pricing
For Hubspot, the pricing begins at $64 PM.
For Marketo, the pricing begins at $360 for 50K leads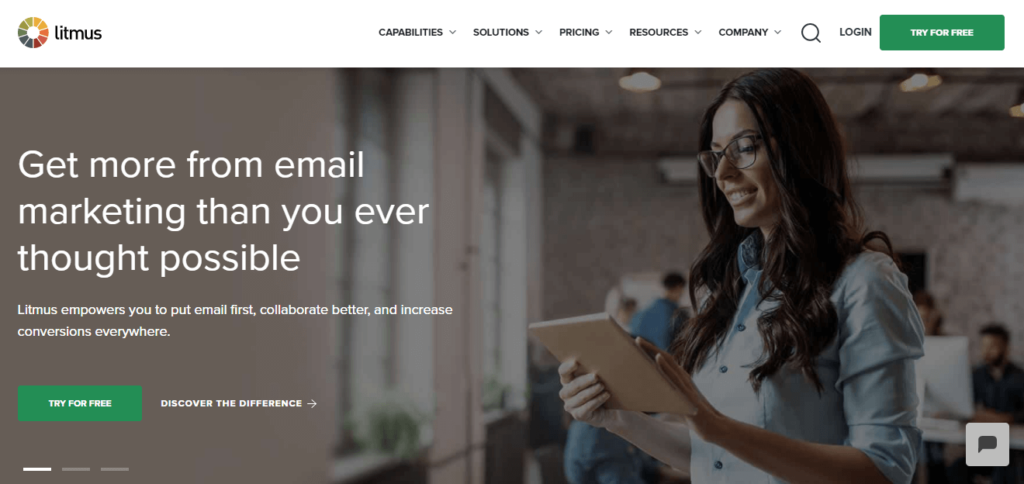 Email marketing is not just about sending great campaigns—it's also about nurturing existing subscribers over time with relevant offers in order to convert them into paying customers.
With that in mind, it's no surprise that businesses want an all-in-one solution that works seamlessly across their email clients and apps – from welcome messages or abandoned cart recovery emails to scheduled marketing series like product recommendations or seasonal promotions.
While tools like Google Analytics can provide some insight into different client engagement rates (i.e., whether users are viewing your emails), it doesn't tell you how many people unsubscribed because they didn't have time for a newsletter subscription during work hours.
By providing real-time data about customer engagement levels by the device on any given campaign, however, Litmus helps marketers create personalized interactions that won't distract from getting back to business.
From cross-platform analytics to A/B testing of subject lines and tracking information from pre-click through conversion points, there's nothing else out there quite like it; you don't even need to be a designer or coder, thanks; to Litmus' point-and-click interface.
Litmus Pricing
Basic plan begins at $99 PM,
Plus plan beings at $199 PM,
Finally, the Enterprise plan will have custom pricing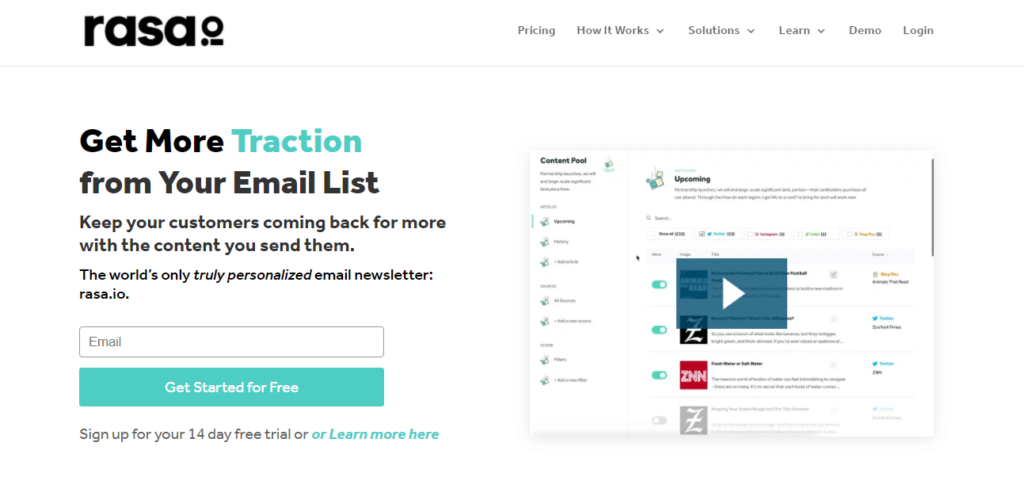 Rasa.io boasts personalized AI-powered email templates that create lead generation campaigns from scratch based on behavior data gathered from users who signed up for your mailing list alongside any other CRM information at your disposal, giving you access to metrics such as time spent browsing different parts of your website, average time between visits and much more.
Saving relevant user activity patterns allow Rasa to build tailored messaging for each segment, meaning you are always able to send messages with an exact tone as well as information most likely resonates with the recipient leading him/her to convert into a customer.
Rasa.io Pricing
For the Standard plan, you will have to invest $29 PM for 2500 contacts.
Plus plan starts at $140 PM for 10K contacts.
Finally, for Pro plan, you need to invest $499 PM for 25K contacts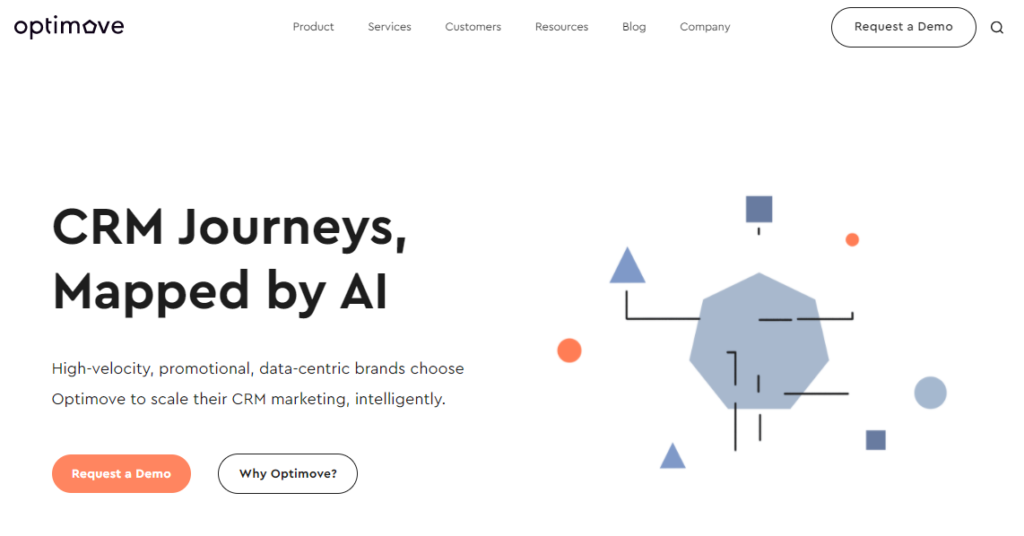 Optimove was built around providing marketers with everything they need to succeed at personalization from conception to distribution.
And how exactly does Optimove do that? Through the proprietary technology that maps every customer journey in real-time using predictive algorithms that understand customer journeys inside out, enabling us to automatically optimize contact plans anytime something changes.
Whether an abandoned cart email would benefit most from showcasing advantages of going through checkout or maybe a recovery campaign is more likely to drive traffic back to the site through sending prospects an offer via SMS alerting them about deal expiration dates.
It's all up to Optimove to keep you ahead of your competition while growing revenue exponentially through a constant stream of well-optimized campaigns getting delivered across multiple channels including email, mobile devices, social media, and online ads.
What used to take days now takes minutes meaning marketers don't have to put in massive efforts manually putting together individual communication strategies, thus saving you not only time but money too.
Optimove Pricing
Optimove provides customized pricing based on your business's specific requirements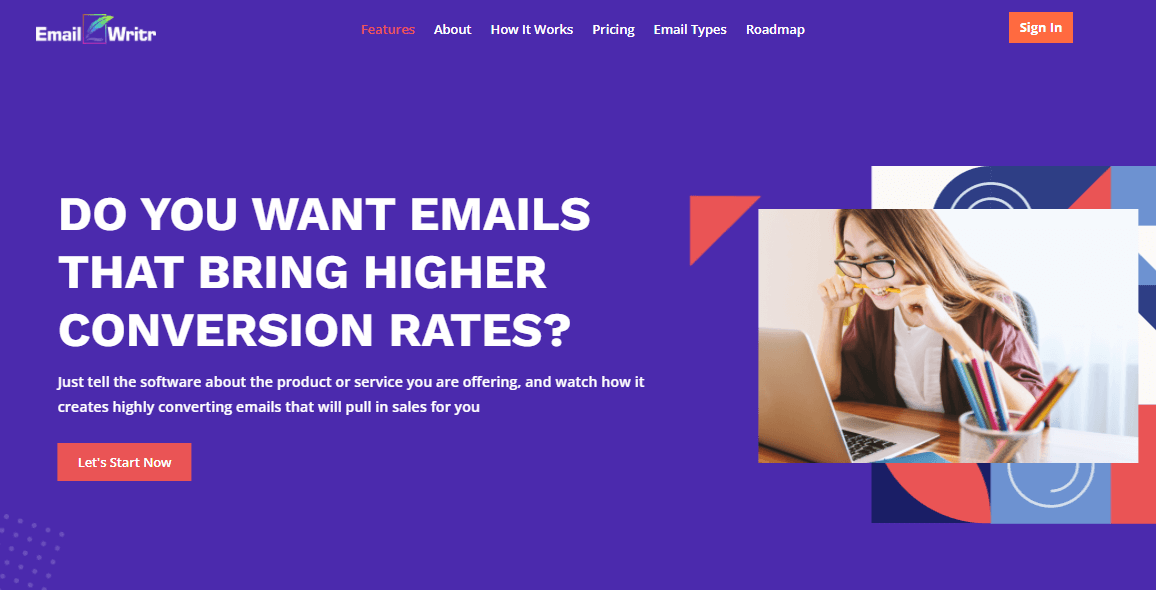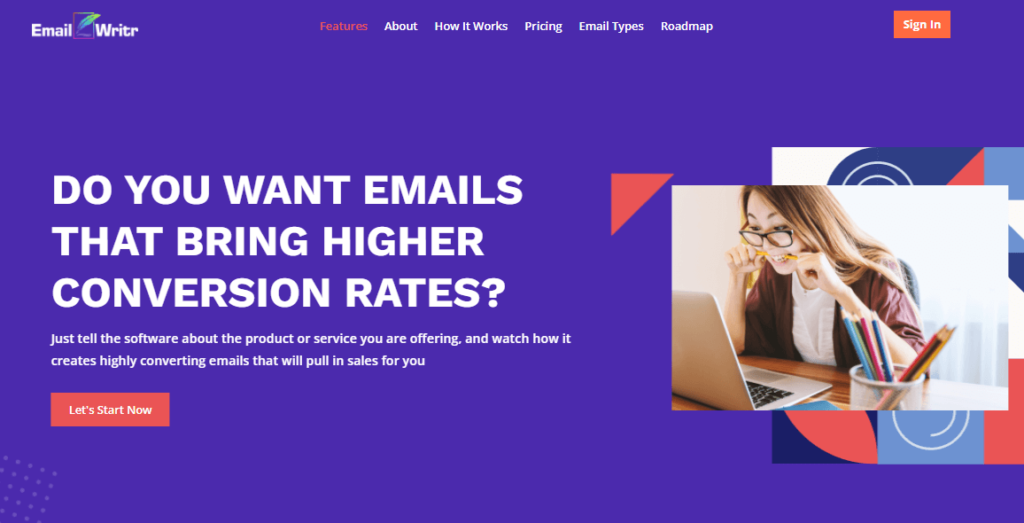 EmailWritr is an AI email writer that enables you to generate unlimited single emails as well as entire follow-up sequences across every industry by simply answering just a few questions about your business.
It does all the heavy lifting for you so you can focus on what matters most. From getting introductions with your target market to securing the next big deal, EmailWritr has your back with industry-specific templates and scripts tailored to your needs.
With this tool, you can get access to +1,300 email templates for industries and niches like:
SaaS
Affiliate marketing
B2B
eCommerce
Health & Fitness
Dating & relationship
Coaching
Consulting
Just to name a few.
You can read more about this tool in this EmailWritr review.
EmailWritr Pricing
EmailWritr provides 5 pricing plans:
Basic -$39/month
Standard – $49/month
Premium – $69/month
Expert – $99/month
Agency – $199/month
EmailWritr runs a lifetime deal on AppSumo where you can get this AI email assistant for a one-time payment.
▶ Get EmailWritr Lifetime Deal on AppSumo
How AI is used in email marketing?
AI has brought forth a new era of customization, automation, and efficiency to email marketing campaigns. AI helps marketers better understand their audience by offering insights into customer behavior and preferences. It also helps create personalization that can be tailored to each individual user, allowing marketers to send the most relevant offers or content to the right person at the right time.
What is Your Favorite AI Email Marketing Software?
So these are all of the AI email marketing tools that can help you grow your business by providing you with all the necessary features to reach out to more people and deliver messages in a better way.
Now it's your turn. What's your favorite AI email marketing software? Do leave me a comment down below.
And if you find this article helpful, make sure to check out other AI digital marketing tools available on our website that will take your marketing efforts to the next level.